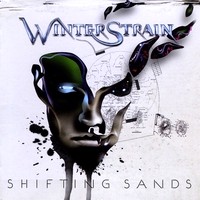 WINTERSTRAIN 'SHIFTING SANDS' (INDEPENDENT)
Norwegian band WINTERSTRAIN returns with a very strong new CD that follows up their 2005 release 'Return to the mirror'. Musically this is a prime-time mix of Neo-Classical Prog Metal and Melodic Hardrock, like mixing ELEGY, TNT and PAGAN'S MIND. The vocals are in the IAN PARRY style and backing vocals are provided by TONY MILLS (ex-SHY, TNT, SIAM). 8 long songs are included and some of the songs are very bombastic ("Inner voice"), although also a little epic here and there, but mostly also straight-ahead Melodic Rock with some impressive melodies. This is an album that perfectly matches the best of Neo-Classical, Prog and Melodic Rock, so be sure to check them out at: www.winterstrain.com
(Points: 8.3 out of 10)
STOMU YAMASHTA 'FREEDOM IS FRIGHTENING/ONE BY ONE/GO-LIVE FROM PARIS/RAINDOG' (ESOTERIC RECORDINGS)
STOMU YAMASHTA is a Japanese drummer/percussionist with a very long history in the music business, dating back to the early 1970s. During the 1970s he released a bunch of solo albums, of which 4 have now been re-issued. The drummer got help on his albums of some absolute high class musicians, such as KLAUS SCHULZE (TANGERINE DREAM), STEVE WINWOOD, MICHAEL SHRIEVE and AL DI MIOLA. The music on his albums are a mix of diverse styles, which range from 70s Symphonic Rock, Progrock, Jazz/Fusion, Pop and even Hardrock, making it very interesting to listen to. Especially the live-CD 'Go – Live from Paris' is a very strong album that shows not only Stomu's drum qualities, but also the superb vocals of STEVE WINWOOD and the atmospheric keyboards of KLAUS SCHULZE. Some of the other albums contain contributions from many other British and Japanese musicians, including singer MURRAY HEAD. All of the re-issued albums were originally released in the early 1970s, especially 1973 and have now been digitally remastered, sounding crystal clear. I was very impressed by the high quality musicianship presented on these albums and any musicfan should check them out at: www.cherryred.co.uk
(Points: 8.3 out of 10)
ASHLEY HUTCHINGS & ERNESTO DE PASCALE 'MY LAND IS YOUR LAND' (ESOTERIC RECORDINGS)
ASHLEY HUTCHINGS is a founding member of FAIRPORT CONVENTION, a legendary Folkband from the UK. He also was the founder of the band ALBION BAND and now he releases a solo-CD, which musically continues with the style he created with his 2 other bands in the past. This is pure Folk with the acoustic guitar as one can hear in an Irish Pub or in this case a British pub, because the man is writing about the love for England, with as highlight the song "The Lion of Highbury" that tells the story about a Football Match that took place in 1934 between England and Italy. If you want to hear Folk at it's very best then check this out at: www.cherryred.co.uk
(Points: 8.0 out of 10)
SON OF ERIC 'EPIPHANY' (SUGARSHACK RECORDINGS)
SON OF ERIC is a band from Minneapolis, USA whom release their debut CD with 'Ephiphany'. The band is lead by TOROK's lead vocalist BRYAN ERICKSON. The album sounds pretty impressive and has a real 80s tough American Hardrock/Metalsound, sometimes a bit groovy and bluesy like TESLA, BADLANDS, WHITESNAKE, but also here and there more akin to 80s US Metal a la LIZZY BORDEN, JAG PANZER and METAL CHURCH, while they also sound a bit modern when going for a mix of both worlds, such as the ALTER BRIDGEish "Born" and "Fierce". 9 songs are included and with a crystal clean sound, some excellent guitarwork and high pitched vocalwork, this is something to check out if you like the American way of Hardrock and Metal… More info at: www.torokmusic.com and www.myspace.com/sonofericband and e-mail at: Sonoferic66@yahoo.com
(Points: 8.1 out of 10)
WE 'TENSION AND RELEASE'(RODEOSTAR/NUN MUSIC/SPV/PIMP)
Here we have some really good raw dirty mean sleazy Rock and Roll in typical Scandi tradition, as WE is reminding one of CRASH DIET, NASTY IDOLS, BACKYARD BABIES, TURBONEGRO and HARDCORE SUPERSTAR. The band's CD 'Tension and release' has a big sound and sounds damn catchy here and there, mixing Classic MOTLEY CRUEish rhythms and choruses of the Glamrock with Modern Hardrock a la BUCKCHERRY. So this is modern day Glamrock from a Scandinavian band that sounds like the next big thing. A song like "That's why (You're so fine)" could easily become a huge hit, but any song will for fans of mentioned bands be worth exploring. The band sounds more up-to-date than MOTLEY CRUE, whom have been trying to do the same after 'Dr. Feelgood'and miserly failed during their modern 1990s days and their current 2000s retro-sound. WE's Glamrock sounds modern and good like it should sound nowadays, actually mixing the 1990s and 1980s sound of MOTLEY CRUE, so CORBANI meets NEIL and doing it better than their inspiration source of the CRUE boys . Check it out for yourself at: www.werock.org
(Points: 8.2 out of 10)
FUTILE 'THE ARGONAUT' (STF RECORDS)
FUTILE is a German band playing somewhat modern sounding Progressive Nu-Metal, with happily good clean melodic vocals of singer/guitarist OLIVER REINECKE. The band's CD 'The argonaut' sounds a little like the modern day American way of melodicness groovy Hardrock/Metal, meaning sometimes close to Progmetal. DISTURBED, ALTER BRIDGE, STAIND and COHEED AND COMBRIA are good comparisons, yet maybe a bit more Progmetal, but then without any keyboards, so therefore the more American approach. Anyway, they do it very well and songs like "One long awaited letter", "A liar's confession" and "The storm" could easily be on the current American Rock Radio market/playlist as they love this sort of Melodic Nu-Metal with Prog riffs and strong melodies, as above mentioned bands easily reach the top of the charts. More info at: www.futilemusic.com
(Points: 8.2 out of 10)
DAVE EVANS 'JUDGEMENT DAY' (STF RECORDS)
Smart move surely, releasing a new solo-CD of the first AC/DC singer DAVE EVANS at the same time that AC/DC releases their comeback album. Happily, the new CD of DAVE EVANS sounds pretty good and the new AC/DC is not even that much better. Musically of course we get to hear pure AC/DC Rock and Roll. It does sound pretty good actually, with 10 songs included, mostly straight-forward and damn catchy sometimes. If you like AC/DC and we know 100 millions on this planet earth are, then of course this DAVE EVANS solo-CD should be yours too, because it is really good. Looking back at the man's past it is quite stunning he sang on that legendary first AC/DC hit record single "Can I sit next to to your girl" back in the early 1970s, but left the band and after that AC/DC became HUGE, while Dave sang on a few RABBIT records and disappeared. A few years ago he released his solo-album 'Sinner', which he now follows up with this rather good new record, which is a must-have for AC/DC fans! More info at: www.myspace.com/daveevansrocks
(Points: 8.2 out of 10)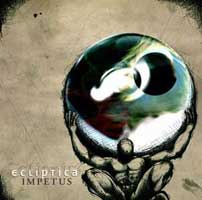 ECLIPTICA 'IMPETUS' (FRONTIERS RECORDS/ROUGH TRADE)
Formed in 2005 the Austrian band ECLIPTICA was picked up by FRONTIERS RECORDS, whom now release the band's first full-length CD 'Impetus'. Musically this is typical European Melodic (Power) Metal not too far away from bands like DUNGEON, HAMMERFALL, NOSTRADAMEUS, DREAM EVIL, MYSTIC PROPHECY… The sound is pretty impressive and most of the 10 included songs sound quite good, although to some of you maybe a little too standard and cliché tingled, but nobody can deny this is high quality Melodic (Power) Metal, especially during songs like "My paradise", "Land of silence", "Carry on" and "Old man's memories". Here and there the band goes very melodic with some piano-keys and female vocals, with even a pure AOR/Melodic Rockballad ("Turn away"), but mostly this is huge guitar riff sounding Melodic Metal for the real men, so riding your horse and sing-a-long loud to HAMMERFALLish material! FRONTIERS RECORDS released earlier this year one of the best Melodic Metal gems of 2008, namely the debut of SAINT DEAMON and now they release another strong Melodic Metal piece in the shape of ECLIPTICE, a band from Austria. More info at: www.myspace.com/eclipticaaustria
(Points: 8.3 out of 10)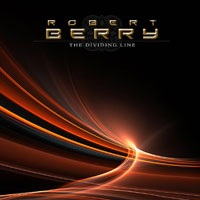 ROBERT BERRY 'THE DIVIDING LINE' (FRONTIERS RECORDS/ROUGH TRADE)
Multi-instrumentalist ROBERT BERRY has done a lot in the 30+ year music career he has enjoyed so far, starting in the 1970s with HUSH, releasing absolute Symphonic AOR Classics during the 1980s with the bands 3 and GTR and in the 1990s and the 2000s recording with the band ALLIANCE. In the meantime he also started a solo career, with now releasing his 4th solo-CD under the title 'The dividing line'. The album is filled with some great AOR/Melodic Rock in the style of ALLIANCE and Robert's earlier solo-albums. Especially uptempo Melodic Rockers like "Listen to the people", "Faith", "Can't let go" and "Young hearts" (bloody awesome Classic 80s AOR a la 3 and STAN BUSH) as well as the semi-ballad "Wait" are sounding quite stunning. Robert makes a very strong return here with a typical ROBERT BERRY sound that combines elements of AOR, Progressive and Symphonic Rock, in the end should be classified as updated 80s Melodic Rock. A Surprise and a really good one for sure! Check out: www.myspace.com/therobertberry
(Points: 8.6 out of 10)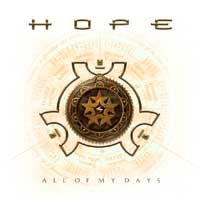 HOPE 'ALL OF MY DAYS' (ESCAPE MUSIC)
HOPE is a new Swedish band made up of some well seasoned musicians, such as lead vocalist/bassist HENRIK THOMSEN (playing bass for 30 years and touring with DAVID LEE ROTH, DON PATROL), drummer IMRE DAUN (also toured with DAVID LEE ROTH, DON PATROL) and guitarist MATS JOHANSEN (played with PAUL YOUNG, ASIA, A-HA, ACE OF BASE, TONE NORUM and tons others). Now together they recorded an album titled 'All of my days', which was released through ESCAPE MUSIC. Musically we are surprised by a pure 80s Melodic Poprock gem like BRYAN ADAMS has not recorded anymore after his 1991 classic 'Waking up the neighbourhood', although I also hear similarities to GLASS TIGER, THE OUTFIELD, 1927, VAN STEPHENSON, RUSSELL, ON THE RISE, STAGE DOLLS, THOMAS VIKSTROM, JIM JIDHED and REFUGEE, but BRYAN ADAMS is definitely the best comparison here. Songs like "I want you" (very catchy uptempo melodic poprocker), "Why don't we talk about it" (semi-ballad), "You could be mine" (catchy summerish Melodic Poprocker), "Somebody" (more catchy summerish Melodic Poprock, hello BRYAN ADAMS!) and especially "Baby don't cry" (POPROCK HIGHLIGHT OF 2008!) are instant radio-hits and show a sound BRYAN ADAMS is not making anymore on his studio-albums, so here you have the perfect replacement! Perhaps also interesting for fans of THE RASMUS, RAEMONN, SUNRISE AVENUE… , because it really is not that far away from their sound as well, although vocally, the catchy hooks, singable melodic choruses and the guitar solo's give HOPE the classic AOR/Melodic Rock touch and of course then BRYAN ADAMS is the main comparison here… Website at: www.myspace.com/hopehenkan
(Points: 8.3 out of 10)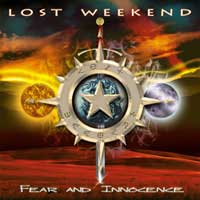 LOST WEEKEND 'FEAR AND INNOCENCE' (ESCAPE MUSIC)
'Fear and innocence' is the 5th album of UK Melodic Rockers LOST WEEKEND. This time the band sounds a little different and not as catchy AOR/Melodic Rock orientated as in their past, but adding a lot of Classic British Hardrock (read: RAINBOW, THIN LIZZY, WHITESNAKE, 80s GARY MOORE, UFO, BAD COMPANY, 90s FM, THUNDER, etc. etc.) to their sound. So 'Fear and innocence' is a little heavier, less catchy and almost keyboard/acoustic guitar less, but nevertheless it is a very strong album that stands like a rock. Highlights are the songs that see LOST WEEKEND going in a very melodic direction, such as the fantastic semi-melodic rockballads "Father and son" and "Hearts and minds" and the superb uptempo melodic rockers "Back street living" and "Only the strong survive", all 4 deadly catchy and belonging to the best Melodic Rock of 2008! The rest of the album (7 songs) is heavier and more going in a RAINBOW/CORNERSTONE/THIN LIZZY direction, so Classic British Hardrock, but of a very high level. 'Fear and innocence' is a very surprisingly strong comeback album of LOST WEEKEND! More at: www.lostweekend.org.uk
(Points: 8.5 out of 10)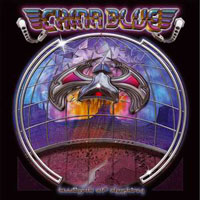 CHINA BLUE 'TWILIGHT OF DESTINY' (FRONTIERS RECORDS/ROUGH TRADE)
CHINA BLUE is a new project consisting of some well-known musicians from the AOR/Melodic Rockscene. Among others, vocalist TONY MILLS (TNT, SHY), guitarist JOSH RAMOS (THE STORM) and keyboardplayer ERIC RAGNO (VOX TEMPUS) take part in this new project that recorded a very strong AOR/Melodic Rockalbum. Although it does not sound really original and comparisons to SHY, JOURNEY, STREET TALK and such are very clear, this is definitely an album to check out if you like 80s AOR. Especially the beginning with songs like "What do you need but love", "I feel like dying", "Changing ways" (lovely balanced AOR the way it should sound) and "So wrong" are definitely very enjoyable for the 80s AOR fan! As the CD continues the songs get a little more standard and safe, which might put some people off, but a die-hard AOR fan still needs to check out this release! The musicianship and the vocals are of a very high level (you gotta love high-pitched vocals though!), so despite the cliché tingled pure 80s SHY/JOURNEY AOR material, this is still a great AOR release and more recommended than the slightly disappointing RAMOS HUGO album. More at: www.chinabluemusic.com
(Points: 8.6 out of 10)
SHINETH 'LOST MAGIC PLACE' (INDEPENDENT)
The Swedish band SHINETH returns with their new CD 'Lost magic place'. Musically typical 80s influenced Scandi Melodic Hardrock is the name of the game here, something EUROPE is nowadays very far away from on their studio albums. Comparisons to TREAT, DAVINCI, BONFIRE and also BON JOVI are easy to make on such great catchy uptempo AOR/Poprockers "I want it all", "Lisa", "Time for change" and "Tell me" as well as the great titletrack (a radio hit ballad). Although it starts with a slightly heavier rocker titled "Feel it comin", this CD is definitely more in the melodic rock/aor department, with as highlights the aforementioned songs. It sounds pretty much polished and maybe a little light here and there, however the fan of aor/poprock the 80s way will like this quite a lot. The band has a good vocalist, very Swedish sounding and most of the 12 included songs are very enjoyable to listen to. Best recommended to fans of STAGE DOLLS! More info at: www.shineth.se
(Points: 8.2 out of 10)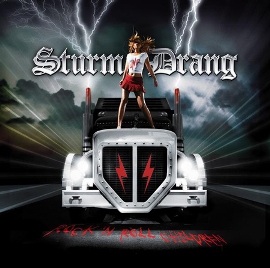 STURM UND DRANG 'ROCK N ROLL CHILDREN' (HELSINKI MUSIC COMPANY/WARNER MUSIC FINLAND)
The Finnish Teenage band STURM UND DRANG returns with their 2nd CD. The guys in the band still have the young age of 17 years on average, but sound as if they have been in the business for more than 10 years! 'Rock N Roll'children' beats the already sensational debut 'Learning to rock' from 2007. The sound is bigger, the songs are even catchier and the band sounds very tight. 'Rock N Roll Children' will go down in history as a superb sensational record that contains many diverse styles ranging from Melodic Hardrock (80s US Style) to Melodic Power Metal (the modern European way) to Powerfull AOR Mainstream Rockballads, sounding like a combination of PRETTY MAIDS, SONATA ARCTICA, SCORPIONS, DOKKEN, SKID ROW and FIREHOUSE. The harmonyvocals are really big, which can best be heard in the SUPERB closing track "Heaven (Is not here)", which sounds incredible to say the least. This song might perhaps be called THE POWER BALLLAD of the century, because it sounds as good as any of the 80s Power Ballads made by bands like FIREHOUSE, STRYPER, DEF LEPPARD, SCORPIONS, WARRANT, SKID ROW, DAMN YANKEES, etc. etc. at the end of the 'Hair Metal' 1980s. Their songs went straight to the top of the Billboard during 1988-1991 and this STURM UND DRANG song "Heaven (Is not here)" could easily be ranked next to them, as this sounds really HUGE! Anyway, further this CD is a mix of uptempo Melodic Hardrock and faster Melodic (Power) Metal and all together all 10 songs are sensational and memorable. It all starts with the PRETTY MAIDS "Future world" inspired intro of "Last of the heroes", which evolves into a deadly catchy uptempo Melodic Power Metal piece a la early STRATOVARIUS/SONATA ARCTICA. Next track "The river runs dry" is pure Melodic Hardrock heaven and the CD continues this way, so a mix of fast catchy uptempo 00s Melodic Power Metal pieces and more 80s orientated Melodic Hardrock pieces, with the ballad "A million nights" as the slow-down part of the CD and also of course that big closing semi-ballad "Heaven (Is not here)" that is one of THE highlights of 2008, sounding like the follow-up to FIREHOUSE's "Love of a lifetime/When I look into your eyes". It's not necessary to mention the highlights, because all songs are highlights, but perhaps besides the already mentioned tracks worth mentioning are the fast Power Metal tracks "Break away" and "These chains" and the DOKKEN/SCORPIONSish Melodic Rocker "Life". 2008 has been a great year and it closes with a superb new CD of the Finnish band STURM UND DRANG, which make them for the 2nd year in row the newcomers of the year, as with an average age of 17 they are still new to the scene! Check out their sites at: www.sturmunddrang.fi and www.myspace.com/sturmis
(Points: 9.3 out of 10)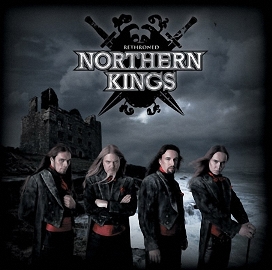 NORTHERN KINGS 'RETHRONED' (HELSINKI MUSIC COMPANY/WARNER MUSIC FINLAND)
In 2007 a lot of 80s Poptunes were covered by several bands and there were several projects, but NORTHERN KINGS was definitely the most interesting one doing nothing but covers of classic (mainly 80s) Poptunes in a typical Finnish Melodic Metal sound. They released their debut last year and follow it now up with 'Rethroned'. The project consists of members of several well-known Finnish bands, namely featuring the singers Marco Hietala (NIGHTWISH, TAROT), Tony Kakko (SONATA ARCTICA), J Ahola (TERASBETONI) and JP Leppäluoto (CHARON) and a bunch of Finnish musicians. This time they did covers of A-HA ("Take on me"), SEAL ("Kiss from a rose"), DURAN DURAN ("A view to a kill"), SINEAD O'CONNER ("Nothing to compares 2 U"), BON JOVI ("Wanted dead or alive"), DEPECHE MODE ("Strange love"), FRANK SINATRA ("My way"), KYLIE MINOGUE ("I should be so lucky"), ADAMSKI with SEAL ("Killer") and 2 surprising covers, namely closing track "Black rose" originally by THIN LIZZY. But the most surprising cover is the opening tune "Training montage", as this instrumental piece (so no vocals by the well-known singers) is a cover of the legendary ROCKY 4 tune by VINCE DI COLA, which is one of the best instrumental times of all times from the best soundtrack ever created to a movie! Anyway, this version of NORTHERN KINGS replaces the keyboard solo by a guitar as played by ERKKA KORHONEN (URBAN TALE). Although their debut was the real surprise and this 2nd CD of NORTHERN KINGS might put you a little less interested, it still is an enjoyable piece of work. Chem them out at: www.northernkings.com
(Points: 8.3 out of 10)
TESLA 'COMIN' ATCHA LIVE! 2008 DVD' (FRONTIERS RECORDS/ROUGH TRADE)
TESLA are of course a legendary US band, which succeeded to reach huge success despite the fact that in the 1980s they did not had a poser image like so many other bands in this Hair Metal era. Together with GREAT WHITE, BLACK CROWES and several other bands active during the later 1980s they all broke through in the Hair Metal days in the USA and until this day remain to be popular in the USA. These bands were mostly influenced by LED ZEPPELIN and Classic American Southern Rock, combining it with a slightly 80s Hardrock approach back in the later 1980s they all became pretty popular. These bands had an own sound and TESLA was perhaps the most original as their material was very diverse and contained influences of Blues, Rock and Metal. As becomes clear UFO was their biggest inspiration and this can also be heard in their music and the UFO cover "Rock Bottom" they always play during their live performances, also on this new DVD released by FRONTIERS RECORDS. The DVD contains a stunning 2-hour performance recorded in early 2008 as well as an 1-hour bonus filled backstage footage part, all very interesting to watch. Especially guitarist FRANK HANNON shows how incredible talented he is on the guitar, because his endless solo's are belonging in the upper class of guitarists. The music of TESLA is nowadays edgier and more Heavy Bluesrock with Metal riffs orientated, which can also be heard during the new material played during the night this DVD was shoot. However, the band sounds at best during their more 80s orientated material, which was a DOKKEN/SCORPIONS meets ZEPPELIN/GREAT WHITE type of approach and then of course the band's big US hit singles of the early 1990s, the ballads "Lovesong" and "Signs" are played. All looking and sounding terrific, this high quality DVD that offers a full-blown 2 hours counting performance as well as the 1-hour bonus backstage footage, together a must-have DVD!
(Points: 8.5 out of 10)
WHITE LION 'BANG YOUR HEAD FESTIVAL 2005 DVD' (FRONTIERS RECORDS/ROUGH TRADE)
Already shot in 2005, the DVD of the comeback of WHITE LION is now being released of the BANG YOUR HEAD performance. Sadly WHITE LION wasn't WHITE LION anymore, as lead singer MIKE TRAMP was the only original member of the band. Instead of the other original bandmembers he gathered around him a bunch of unknown musicians. The result is a very disappointing double live-CD recently, a very weak new studio-album and now this DVD… It's not that bad actually, because the 1 hour performance, the bonus live US performances and the 15 minutes counting interview with Mike can be watched without skipping. However, Mike never was and never will be a great singer and then reforming 'his' old band without any other original member is really a sad sad story… Die-hard WHITE LION fans will perhaps like this DVD a lot, just to hear the classics "Broken heart", "Little fighter", "Lonely nights", "Tell me", "Hungry" and "Lady of the valley" all over again, but 20 years after the original recordings it becomes clear the original WHITE LION sounded great in the 1980s in the studio thanks to big producers (although their guitarists were of course pretty good), but was and never will be a full live band with all members sounding great ever again, as their weakest link will always be MIKE TRAMP and also back in the day live videos of the band already gave us the impression he was not a great singer and sadly now this guy is the only WHITE LION member left in the band!
(Points: 7.8 out of 10)
RICHIE KOTZEN 'BOOTLEGGED IN BRAZIL DVD' (FRONTIERS RECORDS/ROUGH TRADE)
This is a true Bootleg, as the video really captures what went down that night in Sao Paolo, Brazil, due to the unique way of filming and montage, so do not expect the reworked in the studio kinda big-boom-arena sounding DVD. Instead you will get a real performance with no overdubs, but really showing how amazingly talented RICHIE KOTZEN is. The guy can play guitar like JIMI HENDRIX and sing like a cross between SAMMY HAGAR, JEAN BEAUVOIR and GARY MOORE, definitely an one-of-a-kind musician. Then one needs to consider that he once was a member of POISON of all places! Anyway, since he started up his solo career again, he showed that not all solo albums of guitarists should be full-instrumental, because if you have a good voice too, well why not additionally use it as well. So be it and here is a DVD filmed in a small venue somewhere in Brazil and featuring Richie's solo material and some of his side project MOTHER HEAD'S FAMILY REUNION, all together kinda HENDRIX inspired soulful and groovy Hardrock with some Funky Bass and of course Richie's amazing guitarwork besides his soulful singing vibrato. A DVD with really realistic video footage is what you get here, although a slight pity is the absence of some additional material, but still a recommended DVD one of the most talented musicians around these days.
(Points: 8.5 out of 10)
BLACK RAIN 'LICENSE TO THRILL' (MANITOU MUSIC)
Here we have another 80s inspired album from a French band this time, with their 2nd release titled 'License to thrill'. They are called BLACK RAIN, not an original bandname if one considers the same bandname appeared in the USA and Italy where Melodic Hardrockbands and Power Metalbands put out CDs we reviewed many years ago. Anyway, this BLACK RAIN is playing an 80s influenced mix of MOTLEY CRUEish Glamrock and DOKKEN/TNTish Melodic Hardrock. It all sounds pretty good actually, with as highlights between the mostly uptempo edgy Hardrocksongs "Innocent Rosie", "License to thrill" and "Rockstars don't go to jail". However they do not forget the melodies and the calmer parts, as there is the melodic rockballad called "No forever" and the lead singer sometimes goes up high into old TNT territory giving them an 80s Melodic Hardrock touch. I think CRASH DIET, BACKYARD BABIES as well as THE POODLES/WIG WAM fans will definitely like this Hair Metal record, because that is what this basically is! More info at: www.thundering-records.com and www.pervade-prod.com
(Points: 8.3 out of 10)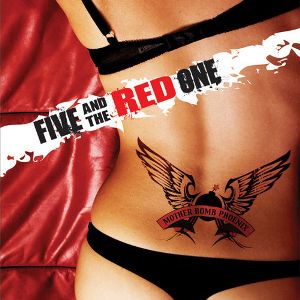 FIVE AND THE RED ONE 'MOTHER BOMB PHOENIX' (HELLFEST RECORDS/UNIVERSAL MUSIC GERMANY)
Actually I discovered this band through their performance before a Boxing game on a Saturday night and after checking them out on the internet learned they had a CD out on a label, which has been distributed in Germany through major label UNIVERSAL MUSIC. Musically the band's CD 'Mother bomb phoenix' is pure 80s Melodic Hardrock, a little bit the US Poser way of the later 1980s, sounding like a mix between WHITE LION, BONFIRE, BON JOVI and THE POODLES, although the choruses are not as big as these acts. 10 songs are included and melodic rockers like "The long run", "Crash the sky" and "Take everything" as well as a semi-ballad like "Pain" (with great guitarsolo) all sound pretty good and show that this is a band to watch out for in the future. They also remind me a lot of HINDER, so a slight modern approach can also be heard sometimes. Most surprising song is the IRON EAGLE cover tune "Danger zone", originally sung by KENNY LOGGINS, this is a classic 80s uptempo AOR/Poprocker, now sounding a bit more modern Melodic Hardrock orientated. Check out this band for more info at: www.fiveandtheredone.de
(Points: 8.0 out of 10)
WEINBAUER 'NWOFHM' (INDEPENDENT)
Not sure what to do with this release, because it looks like a bad Porno movie when looking at the Hustler kinda pics on the front and especially the back of the CD. WEINBAUER from Finland is trying to play 80s type of True Metal like ACCEPT meets MANOWAR meets KING DIAMOND, but in the end fail and sound like a sort of SPINAL TAP version of FUR TV. Not sure if this should be taken serious, just check and see for yourself at: www.myspace.comweinbauerfin
(Points: 5.1 out of 10)
BIBLE OF THE DEVIL 'FREEDOM METAL' (CRUZ DEL SUR MUSIC/SONIC RENDEZVOUS)
Chicago based band delivers their 5th album with 'Freedom metal', which is their 2nd on the Italian label CRUZ DEL SUR MUSIC. Musically we are listening to pure 1980ish NWOBHM that sounds like JAGUAR, RAVEN, DIAMOND HEAD, TYGERS OF PAN TANG… Actually it sounds pretty good, with classic Twin-guitarwork and really making you think you're back in 1980 in the UK listening to the latest sensation. 8 songs are included and especially "Night oath" (uptempo tune), "Ol' Girl" (hello THIN LIZZY) and "500 More" are pretty good, although a song like "Heat feeler" is a bit a hit and miss (being a mainly acoustic tingled Poptune) and the strongest part is definitely the beginning of the CD. Nevertheless this is a must-have for NWOBHM fans! More at: www.bibleofthedevil.com
(Points: 8.0 out of 10)
BATTLELORE 'THE LAST ALLIANCE' (NAPALM RECORDS/ROUGH TRADE)
BATTLELORE could have been the perfect female fronted Gothic Metalband with songs that can easily be compared to LEAVES EYES or AFTER FOREVER, but they also have a male growler in their band and add a lot of Death Metal to their sound. Happily the female vocalist and melodies she provides can be heard more often than the growler screams/shouts. Songs like "Voice of the fallen", "Exile the daystar" and "Daughter of the sun" are good examples of how well BATTLELORE sounds on their new CD 'The last alliance', but there are also tunes where the male growler can be heard constantly. Compare it to the very early sound of AFTER FOREVER and WITHIN TEMPTATION, when those bands also were also mixing their Gothic Metal with Death Metal. One more thing needs to be added however, because BATTLELORE is also hugely influenced by Folk and Medieaval music, so they are not only mixing Death and Gothic Metal. Anyway, this new album will be a must-have for fans of this very popular (in Europe) band.
(Points: 8.3 out of 10)
STUCK MOJO 'THE GREAT REVIVAL' (NAPALM RECORDS/ROUGH TRADE)
STUCK MOJO are a very well-known band with quite a few successful releases so far. Their mix of Rap and Metal, the so-called Crossover-Metal style, was very popular in the 1990s before Nu-Metal took over. STUCK MOJO are one of the last survivors of the genre, with on their new release 'The great revival' once again the Crossover-Metal style of the 1990s, yet with a little more melodies and a slight modern approach here and there, as well as some additional female vocals. The result is a quality album, although at one point the raps are getting a bit annoying. On the other hand a song like "Friends" has a very good melody and could have been a 1990s/early 2000s TALISMAN tune. Towards the end it really turns into a pure Rap-Metalsound and then the more melodic fans will loose interest. Not a bad CD, but a little too crossover and Rap orientated I am afraid, but the Americans will probably eat this alive…
(Points: 7.8 out of 10)
ASMEGIN 'ARV' (NAPALM RECORDS/ROUGH TRADE)
Norwegian band with a so-called Nordic Folk Metalsound, which is a combination of Death Male growls and Clean Female vocals and instrumental wise mixing Metal with Medieaval themes. The band's new CD 'Arv' follows up their 2003 NAPALM RECORDS release 'Hin vordende sod & Sie'. The CD offers both calmer almost Folkish parts and very heavy almost Death metal type of material. I am well informed that there are a lot of bands playing this kind of genre, which is a little bit Undergroundish and I am also sure the new CD of this ASMEGIN will easily find it's way to the fans of that genre.
(Points: 7.7 out of 10)
STEELHEART 'GOOD 2B ALIVE CD + STEELHEART DVD' (STEELHEART RECORDS)
The legendary US Mainstream Hardrockband STEELHEART, whom had their 15 minutes of fame in the USA and Japan some 20 years ago, well they released a new CD in 2008 and back in 2006 a DVD. The new CD is titled 'Good 2b alive', released on their own label STEELHEART RECORDS. Sadly musically it has nothing to do with the classic US Melodic Poser Hardrock (SKID ROW meets DOKKEN) of their first 2 albums, because what we get to hear is very modern sounding groovy Hardrock which sounds like what bands such as KINGDOM COME and DOKKEN have been doing since the mid 1990s. Here and there a nice melody ("Buried unkind", "Good 2b alive" and "Twisted future"), most of the 10 included songs are very groovy and modern sounding, although similarities to LED ZEPPELIN are also possible. Vocalist MILJENKO MATIJEVIC is the only surviving member of STEELHEART and he does not sing like in his glory days anymore, so that all makes this new STEELHERAT CD a bit 'so and so' and then we immediately must think about the new WHITE LION album with MIKE TRAMPS as only original member! However, the new STEELHEART album is definitely better than WHITE LION's new one and best comparisons are TESLA and LILLIAN AXE's recent albums, very similar in approach, modern and groovy with sadly no influences of their old sound. So do not expect any high pitched vocals and ballads a la "Can't stop me lovin' you", "I'll never let you go", "She's gone" and "Mama don't cry", but instead modern heavy groovy Hardrock. Not bad at all, but not as good as the band's classic material. This can not be said about their fantastic DVD release, which contains only old early 1990s footage material, in total a stunning 222 minutes! This DVD is an absolute must-have, featuring 2 full concerts (professionally shot during the Japan Tour in 1990 and in the USA in 1991), 6 classic STEELHEART Videos, an acoustic show footage of 6 songs and a bunch of short extra's, such as interviews and TV appearances. All looking and sounding crystal clear, these are almost 4 hours worth of high class material. So concluded the DVD is a MUST-HAVE and the new STEELHEART CD only if you are in for an updated approach a la TESLA. Available through: www.steelheart.com
(Points: CD - 8.0 out of 10, DVD – 8.8 out of 10)
FOOD FOR FANTASY 'FRUITS OF FANTASY' (SPHERIC MUSIC)
'Fruits of fantasy' is the 3rd CD of the duo FOOD FOR FANTASY, originally formed back in 1985 by the German musicians DREAMSTAR (keys, rhythm) and PHIL MOLTO (guitars). Together they make an atmospheric instrumental sound that reminds me of a cross between MIKE OLDFIELD, TANGERINE DREAM and NEAL SCHON's solo material, so mixing calm spacey keyboards with a melodic guitar, indeed sounding like a summer breeze as mentioned in the CD liner notes and also a bit Westcoastish here and there. Nice record that is recommendable to fans of late-night instrumental music, perfectly suitable when relaxing and chilling… More info at: www.sphericmusic.de
(Points: 8.0 out of 10)
AKIKAZE 'THE AGE OF DECEPTION' (SYNGATE/SPHERIC MUSIC)
In the later 1970s and throughout the 1980s instrumental Synthesizer/Electronic music was very popular with acts like TANGERINE DREAM, KLAUS SCHULZE, VISAGE and the more commercial ALAN PARSONS PROJECT. Especially in 1980s movies and TV series their music was used quite often, but as the 1990s approach it was all over and the style became underground, also partly due to the popularity of Disco and House music and real Electronic Music nowadays only is known in the underground scene. Dutch musician AKIKAZA (real name PEPIJN COURANT) is also a very active multi-talented musician in this genre and with 'The age of deception' he already releases his 7th album. It all sounds very impressive and comes across as the perfect mix between an instrumental ALAN PARSONS PROJECT and TANGERINE DREAM. 73 minutes long, this album recorded between 1994 and 2005, it is a really recommended piece to check out as it makes you feel like you're in a different space and age, so very atmospheric, just like what made the mentioned bands so popular in the past. More info at: www.sphericmusic.de
(Points: 8.3 out of 10)
YAKAMASHI 'PROMO CD' (PROMO CD)
Singapore is one of the biggest cities in the world and with tens of millions of inhabitants, the sad thing is that there are almost zero Metalbands coming out of there. YAKAMASHI is an exception and they operate in the Thrashy Power Metal genre. It does not sound very professional, as this is a demo, probably recorded with a low-budget, but one can hear they are playing their Metal with enthusiasm. 4 songs are included, all fast uptempo Thrashy Power Metal pieces. Hopefully a full-length CD in the future. More info at: www.myspace.com/yakablast
(Points: 7.7 out of 10)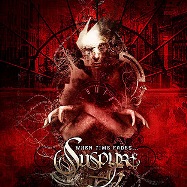 SUSPYRE 'WHEN TIME FADES…' (SENSORY RECORDS/LASER'S EDGE/BERTUS/INTROMENTAL)
Formed in 2001, the US Progressive Metalband has been building a reputation ever since, now releasing their 3rd CD with 'When time fades…'. The band is playing exceptional high quality Melodic Progressive Metal that even sounds better than a DREAM THEATER, thanks some great lead vocals, strong melodic choruses and superb instrumental work that is as good as the PETRUCCI/RUDDESS combination. Comparisons to SYMPHONY X, ZERO HOUR, LANFEAR and SHADOW GALLERY are very clearly notable and with songs like "Siren (One last breath)" and "Reign" the band delivers new masterpieces on this rather sensational Melodic Progressive Metal album 'When time fades…' that perhaps is their finest effort so far. How exciting this release is for the Progmetalfans. It is one of the top Progmetalalbums of 2008 alongside the new SEVENTH WONDER, so better make sure you get hold of this fabulous new SUSPYRE record, which once again shows that they are one of the best newcomers of the 21st century to follow in the footsteps of DREAM THEATER. More info at: www.suspyre.com
(Points: 8.9 out of 10)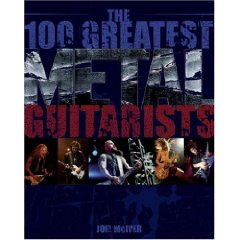 JOEL MCIVER '100 GREATEST METAL GUITARISTS' (JAWBONE PRESS)
And here we have a new book based on Metal only. It is the new book of author JOEL MCIVER, who wrote 12 books in the past about mainly popular Metalbands like METALLICA, SLIPKNOT, BLACK SABBATH as well as the DEFINITIVE GUIDE to Metal besides writing articles for magazines like CLASSIC ROCK, METAL HAMMER and several others. This book titled '100 greatest Metal Guitarists' is the man's own personal top 100 list of all-time Metal guitarists. Before starting to read the book, better make sure to read the final pages of the book first, because there you can see the names that have not been included, such as shredders like MALMSTEEN, VAI, MOORE, SATRIANI, MACALPINE, etc. etc. as they did not play in a Metalband, but then a big question from our side is why the SCHENKER brothers have been included in the Top 100 as SCORPIONS, MSG and UFO were Hardrockbands and not Metal. And like many books based on lists there are so many questions, in this case being why a certain guitarist is included and another one does not pass the test… Guitarists of NIGHTWISH, KAMELOT and RHAPSODY did reach the Top 150, but not the Top 100, while an incredible sensational Metalguitarist of the 2000s, GUS G (FIREWIND, NOCTURNAL RITES, DREAM EVIL…) has not been mentioned at all. Instead a lot of Death, Black, Thrash and even Nu-Metal guitarists have been included in the Top 100. DRAGONFORCE is ok to include, but the guitarists of SLIPKNOT and BULLET FOR MY VALENTINE as well as a bunch of unknown ones should have not been included at all here. It is also very striking to see so many guitarists of the current Modern Metalscene included, because after all Metal was invented in the past and not during the 1990s. Skilled Metal guitarists have always been around and now just in the year 2008 in the USA and Sweden in an Extreme Metalband, so perhaps it would have been wiser to have published a book based on a list of guitarists chosen by the Metalfans all over the world instead of the author's own opinion. Of course I will not reveal on who has made the Top 10 here, but finding out who is finally number 1 on one of the final pages is very surprising and will do justice for the guitarist himself. No female guitarists are included here, that is one thing I can reveal and I think only fans of Black, Thrash, Extreme and Death Metal guitarists will be satisfied here, as the real traditional Melodic and Power Metal guitarists included here are very few. With over 220 pages, black and white pictures of most guitarists, a write-up on each guitarist as well as picking his 'Genius moment' all 100 guitarist are featured in this book. Available through: www.jawbonepress.com
(Points: 8.5 out of 10)
PLACES OF POWER 'NOW IS THE HOUR' (FRONTIERS RECORDS/ROUGH TRADE)
One of the best AOR vocalists of the past decade is definitely PHILIP BARDOWELL. Although he had sung in different bands and recorded several project and solo-albums, the album that hit the right spot of the AOR soul was definitely his 2005 FRONTIERS RECORDS' solo-album 'In the cut'. I personally still play this album very often, due to the fact it contains some superb CLASSIC AOR tunes ("It's a long road" for example). BRUCE TURGON is a musician who also released a great solo-album in 2005 and now these 2 came together during 2006 to start working on a new AOR/Melodic Rock project called PLACES OF POWER. Now the album is released and although it sounds huge and is in style not far away from HOUSE OF LORDS, FOREIGNER, SHADOW KING, UNRULY CHILD and such, not all of the songs are as sensational as the 2 somewhat lighter AOR releases of the 2 musicians back in 2005. That definitely doesn't mean this album should be avoided, because therefore it sounds too damn good. I think the fans of the rockier material will like this more than the 2 solo-albums on FRONTIERS RECORDS of Philip and Bruce. Philips' vocals are like always really terrific and the sound of the whole CD is really major labelish (thanks to the production of DENNIS WARD), with between the 12 included tracks a lot of potential material, like the uptempo AOR/Melodic Rocksongs "Always", "Desire of our hearts", "Secrets" and "The passage" and the semi-ballads "I live for you" and "Light of my world", but actually all of the songs sound very impressive, as this is a true high quality album, which is a must-have for AOR/Melodic Rockfans, sounding like the perfect mix between mentioned bands (especially FOREIGNER/ SHADOW KING comes to mind!). PLEASE don't let this release pass you by as it might turn out become a classic in the next few years! More at: www.myspace.com/placesofpower
(Points: 8.9 out of 10)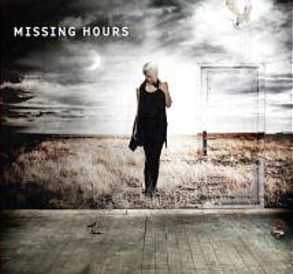 MISSING HOURS 'MISSING HOURS' (SONY BMG AUSTRALIA)
When hearing the first 2 songs of the first CD of the Australian band MISSING HOURS I was really under the impression I was listening to new material of WITHIN TEMPTATION, as both songs "Machine" and "Run" are really fantastic midtempo Gothic Melodic Rockers reminding a lot of the famous Dutch band. However, the band is not a copycat at all, because with the catchy uptempo melodic poprocker "Make you better" and the Radio Hit orientated Pop Ballad "Not for you" they go in a slightly different direction. And the rest of the CD has more of this various material, so a mix of Gothic Melodic Rock, Poprock and beautiful ballads, with some really wonderful vocals of EMMA HEWITT and strong guitarwork of her sister ANT HEWITT. This is making this CD a very diverse and sensational record, because almost each of the included 11 songs is quite memorable and besides mentioned songs other highlights are "Falling down" (very much a la NEMESEA, haunting melodies with awesome guitarwork!), "Send me an angel" (uptempo melodic rocker) and "So far away" (beautiful semi-ballad). The band has released their album on the major label SONY BMG in Australia and it is no surprise to see them have a big break over there and believe me, they have got all it takes to become big outside of Australia too. Check them out at: www.missinghours.com
(Points: 8.7 out of 10)
VARIOUS ARTISTS 'FEMME METAL PRESENTS FEROCITY AND FEMININITY' (ANTHEM RECORDS)
Now this is a very interesting compilation CD from a new Dutch label called ANTHEM RECORDS. Owner of this label is Dutch guitarist RONALD BLEYS, who has been playing with the band MAIDA VALE, of whom we reviewed a CD a few years ago. Now he has released on his own label a compilation CD filled with 15 bands from the Underground. All these bands have in common that they are female fronted and most of them play the kind of Gothic Melodic Metal so many Dutch bands also play and actually some of the bands on this CD do sound almost as good as for example EPICA, AFTER FOREVER, WITHIN TEMPTATION, AUTUMN and THE GATHERING. The bands are coming out of 6 countries, of which the UK and the USA are the main countries that delivered bands for this compilation CD. Highlights are the bands ADASTREIA, HANGING DOLL, SUBMERGED, CELTICA and the superb LIQUID SKY, all 5 healing from the UK, so there are new high quality bands from the UK out there but undiscovered! However, all included bands are good and of a high level, so no amateurism can be found here and the good thing is that the CD costs only 6 UK POUNDS and is available at: www.amazon.co.uk and www.femmemetalwebzine.com and www.rmsrecords.com and www.cdbaby.com Supporting and buying this excellent CD is not only good for yourself as all the money will go to the Macmillan Cancer Support and Cancer Research UK. For more information on the project go to: www.myspace.com/anthemrecordsnl and www.myspace.com/ferocityandfemininity and e-mail at: anthemrecords@maidavale.nl
(Points: 8.8 out of 10)
NIOBETH 'THE SHINING HARMONY OF UNIVERSE' (BACKGROUND NOISE)
NIOBETH is a band from Spain with a very impressive debut CD release, which musically is sounding a lot like NIGHTWISH, so basically what we get to hear Operatica kind of Gothic Power Metal with very high pitched Soprano vocals of female singer ITEA BENEDICTO. Sometimes she goes incredibly high pitched, which might put some of you off, but the band's first official full-length CD 'The shining harmony of universe' looks and sounds very professional. No less than 13 songs are included and most of them go in a similar style, which is fast uptempo Power Metalish and very much sounding like early NIGHTWISH, just listen to songs like "The whisper of rain", "Secrets" and "Tell me lord". Fans of the old NIGHTWISH style will absolutely love this! More info at: www.niobeth.com and www.myspace.com/niobeth and e-mail at: info@niobeth.com
(Points: 8.2 out of 10)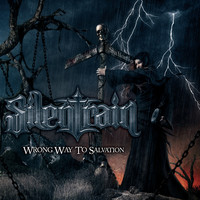 SILENTRAIN 'WRONG WAY TO SALVATION' (STAY HEAVY RECORDS/EMI MUSIC FINLAND)
Another new Finnish Melodic Metal band on the horizon, namely SILENTRAIN. They recorded 3 albums and an EP in the past under the moniker DUNCE, toured with NIGHTWISH and now officially released their full-length debut CD 'Wrong way to salvation' with a bandname change to SILENTRAIN. The CD has been released on a sublabel of EMI MUSIC FINLAND. Described as a mix between STRATOVARIUS, SONATA ARCTICA and THUNDERSTONE, the band does not sound very original indeed, but that is not an issue at all, because their CD sounds quite huge. THUNDERSTONE meets NEVERMORE meets BLIND GUARDIAN is perhaps a better description, as it sounds a little rougher and rawer than the usual polished Finnish Melodic Metal stuff, so they add a big Power Metal sound into their songs. Together with a TRUE METAL singer (guitarist M. KAMARAINEN), this SILENTRAIN is a band that will probably be praised as a new sensation within the Metal press at the moment they are discovered. Songs like "No more", "Broken", "Ride with the devil" and "With pain and sorrow" are very strong (Power) True Metal songs that can easily become a Metal fan's favorites of the year 2008. Better check out this band asap at: www.silentrain.fi
(Points: 8.5 out of 10)
FUTILE 'THE ARGONAUT' (STF RECORDS)
This German band FUTILE is playing Progressive Rock with an updated modern touch. Here and there some very heavy guitar riffs, while the vocal department is quite melodic and clean. It sounds like a mix between DISTURBED and COHEED AND COMBRIA, sometimes even reaching the high level of these bands, although vocally not always that strong. "One long awaited letter", "A liar's confession" and "The process of learning" are a few of the good examples of the sound of FUTILE, which you can also hear for yourself at: www.futilemusic.com and www.myspace.com/futilemusic
(Points: 8.0 out of 10)
VOODOO CIRCLE 'VOODOO CIRCLE' (AFM RECORDS)
VOODOO CIRCLE is sort of a new all-star band featuring ALEX BEYRODT (guitars, SILENT FORCE, SINNER), DAVID READMAN (vocals, PINK CREAM 69), MAT SINNER (bass, SINNER, PRIMAL FEAR), MEL GAYNOR (drums, SIMPLE MINDS, GARY MOORE) and Jimmy Kresic (keyboards, STEVE LUKATHER), with guest appearances by DOUGIE WHITE (RAINBOW, MALMSTEEN), RUDI SARZO (OZZY, DIO) and several others. David's superb lead vocals combined with the incredible high level musicianship is making this album a true winner for fans of 80s Melodic Hardrock. This CD sounds picture perfect and is not far away from 80s WHITESNAKE, GOTTHARD, 80s DOKKEN, EDEN'S CURSE, AXEL RUDI PELL, PINK CREAM 69 and EVIDENCE ONE, so the fans then know to expect something quite sensational and that is what exactly the case here, because from start to finish this is Melodic Hardrock at it's best, with as highlights between the 13 included tracks, "Kingdom Of The Blind" (uptempo melodic hardrock, pure PINK CREAM 69), "We´ll Never Learn" (take the 80s DOKKEN sound and you're close!), "Heaven Can Wait" (midtempo melodic heavy rock, big 80s WHITESNAKE vibe!) and "Angels Will Cry" (fast uptempo Melodic Heavy Rocker). It's not only uptempo and midtempo melodic heavy/hard rock a la WHITESNAKE, because here and there we can also hear some slower almost doomy ish stuff with BLACK SABBATH meets CORNERSTONE meets RAINBOW type of influences, such as in "Dream Of Eden" and "Enter My World Of Darkness". AXEL RUDI PELL meets WHITESNAKE is my conclusion, so concluded, a surprise release from a bunch of well-seasoned musicians whom deliver a Melodic Hardrock Masterpiece! More at: www.voodoocircle.com and www.myspace.com/voodoocircleband
(Points: 8.8 out of 10)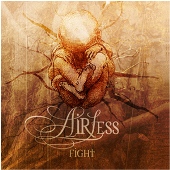 AIRLESS 'FIGHT' (LION MUSIC/BERTUS)
The Spanish band AIRLESS was founded in 2000 and released 2 albums so far, their debut for the now defunct VINNY RECORDS back in 2002, followed up in 2005 by '2nd Round' on LION MUSIC and now 3 years later it is time for 'Fight'. Musically they are still in the Melodic Hardrock mood, reminding of JADED HEART, 80s BON JOVI, 80s WHITE LION, HAREM SCAREM circa 'Mood swings', GOTTHARD… The guitar work of Robert Rodrigo is filled with 80s orientated riffs a la EDDIE VAN HALEN, VITO BRATTA and the 10 included songs are sometimes quite catchy, with as highlights the uptempo melodic rockers "Don't give up", "Crying for your love ", "Now or never" and the midtempo "I don't need your words" and "Time to say goodbye". Fans of 80s Melodic Hardrock will like this a lot, although nothing new is brought here and after a few repeated listens it is just another fine melodic hardrockalbum, nothing more than that I am afraid... More info at: www.myspace.com/airless
(Points: 8.1 out of 10)
STEREO SATANICS 'SURROUNDED BY GHOSTS' (FADING WAYS RECORDS/SONIC RENDEZVOUS)
The band STEREO SATANICS is coming out of the small town Balingen in Germany. Musically they play a sort of Garage Punk/Rock style that would not be out of place in the late 1960s. IGGY POP meets NEW YORK DOLLS meets THE DOORS is a way to describe the somewhat independent moody rockstyle of STEREO SATANICS. The 14 songs are not really cheerful, in fact a bit depressive at times. It's the band third album and I am sure fans of their first 2 albums will like this a lot. More info at: www.stereosatanics.de
(Points: 7.1 out of 10)
DELETED WAVEFORM GATHERINGS 'BABY WARFARE' (RAINBOW QUARTZ INTERNATIONAL)
DELETED WAVEFORM GATHERINGS are coming out of Trondheim, Norway and they play pure late 1960s Psychedelic Era that reminds a lot of SMALL FACES,. THE KINKS and HUMBLE PIE. With the acoustic guitar and the laid-back feeling it really sounds like we're back in the Flower Power ages, yet the difference is that this band uses some additional 80s synths. The result is surprisingly very impressive and anyone interested in hearing a new band playing pure late 60s Flower Power kinda Rock and Roll should check out DELETED WAVEFORM GATHERINGS at: www.rainbowquartz.com
(Points: 8.1 out of 10)
ANCESTRAL LEGACY 'TRAPPED WITHIN THE WORDS' (INDEPENDENT)
Norwegian band with a very impressive high quality CD release. The band is playing a mix of typical female fronted clean vocal orientated Melodic Gothic Metal and some male Black Metal screams. The female singer is very good and makes this band sound very strong, although in each song you have to work your way through the screams of the male 'singer'. Of course some more of the female vocals could have turned the band into another female fronted band, but now it is sometimes a bit too much the male growling and screaming, while the female vocals give such a great melodic touch. LEAVES EYES meets CHILDREN OF BODOM is a good way to describe this ANCESTRAL LEGACY. Best song is the calmer female vocal only featuring "Atrapada en pesadillas", but the other 4 songs on this mini-CD contain the much heavier and mostly male growling. Better make sure you check them out at: www.ancestrallegacy.com and e-mail them at: info@ancestrallegacy.com
(Points: 8.1 out of 10)
FARTHER PAINT 'LOSE CONTROL' (LION MUSIC/BERTUS)
Having a great guitarplayer and awesome female lead singer in your band's line-up does not always mean a sensational record, because not all the material on the first FARTHER PAINT album is really impressive. However on songs like "My noise" and "No one is around me" this band reaches the famous 'Pick of destiny', because these are really great tunes. FARTHER PAINT is doing things slightly different than most other female fronted bands. Musically FARTHER PAINT is very diverse, mixing Progressive Metal, Gothic Metal and Modern Metal with loads of keyboards, superb guitarwork and passionate female vocals, giving them sometimes a hug RICH sound! Quite impressive here and there (such as on mentioned songs), but also some moments where the band goes a bit too much into an experimental faze. Nevertheless, this is definitely an album that should not just pass by, because it contains enough material that will please the musicfan. In the end I would say this Italian band is a threat for that other famous female fronted Italian band LACUNA COIL, due to much more diversity in FARTHER PAINT's music…
(Points: 8.2 out of 10)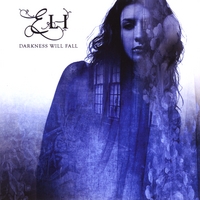 ELI 'DARKNESS WILL FALL' (LION MUSIC/BERTUS)
ELI is a female fronted Gothic Metal act formed around Italian singer Eliza Pezzuto. She was born in Rome in 1984 and releases her first CD with this 'Darkness will fall'. She was helped by multi-instrumentalist LARS ERIC MATTSSON, who took care of most of the instruments, but also wrote everything and he produced the record. Musically not really original, as the female fronted Gothic Metal is going very much into the direction of EVANESCENCE, WITHIN TEMPTATION and XANDRIA, although a little calmer most of the time, so no real uptempo pieces can be found here. Anyway, the result is still very impressive and it is a very enjoyable listen all the way through. Fans of female fronted Goth will absolutely dig this a lot and although not original at all, without a doubt this is a quality release to check out!
(Points: 8.3 out of 10)
LOW BUDGET ORCHESTRA 'THE SECOND BEST' (LOW BUDGET MUSIC)
Although the bandname is LOW BUDGET ORCHESTRA, there's nothing low budget about the band's 2nd CD 'The second best'. It's not really a band actually, because everything has been done by one man only, the Finnish multi-instrumentalist MIKKO MURANEN. He recorded 8 tunes, which musically are pure (instrumental) Progressive Rock with 80s influences as some of the songs are uptempo 80s inspired Symphonic AOR based. Sounding like an instrumental mix of IQ, IT BITES and ASIA, this is quite an enjoyable CD that actually could sound even better with some crystal clear vocals on it. Nevertheless, fans of 80s keyboard orientated prog/sympho will love this a lot! More info at: www.lowbudgetmusic.com and e-mail at: mikko@lowbudgetmusic.com
(Points: 8.1 out of 10)
(All reviews by Gabor Kleinbloesem except where noted)