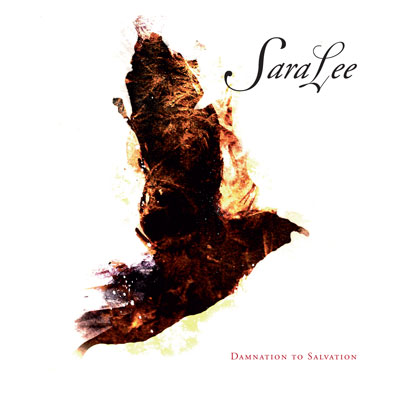 SARALEE
'DAMNATION TO SALVATION' (FIREBOX/LSP MUSIC)
'Damnation to salvation' is the 2nd album of the Finnish band SARALEE. They are one of many new Finnish bands with a typical Finnish Dark Melodic Rocksound. Dark as it is sounding a bit depressing and Gothic like, but with chroruses and vocals that are very melodic. Think of a mix between HIM, TEN, THE RASMUS and LOVEX, then you're quite close to the SARALEE sound. Although far from original, it sounds very impressive sometimes, such as during the uptempo "Forsaken" and "Catch the moon" and the midtempo pieces "Sleeping in the fire" and "Rescue me" as well as most other songs, all featuring some very strong melodies that will also please the Melodic Rockfan. Despite a few growls here and there, it is happily a mostly very melodic affair. Be sure to check out this band at: www.saraleeweb.com
(Points: 8.2 out of 10)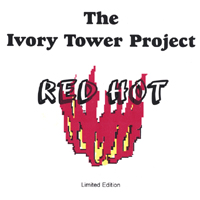 IVORY TOWER PROJECT 'RED HOT' (ROCKAMAGULA MUSIC/GUERILLA RECORDS/USA IMPORT)
When listening to the first song on the CD 'Red hot' of the New York based IVORY TOWER PROJECT it's like we stepped into a time machine and set the year at 1982 destination U.S.A. because opener "My name" is a song straight outta the early 1980s US AOR/Pomprock world, sounding like RATHSKELLER, ROADMASTER, LE ROUX, MPG, SUGARCREEK, including the piano-keys, superb vocals, the catchy hooks and memorable sing-a-long chorus! Although the rest of the CD is a slightly different affair and is more akin to mid 80s Hi-Tech Canadian style AOR/Poprock like a mix between HARLEQUIN ('One small move'), MR. MISTER, BROTHER BROTHER, CHAMPION ('Halfway to heaven') and BODY ELECTRIC, here and there some pop ("I can't tell him", "I think I fell in love with you" and "You can see it in my eyes", with also a guest spot for ex-BILLY JOEL Saxplayer RICHIE CANNATA) and TOTOish work, the song "Way too late" is LOVELY pure 80s uptempo AOR Rock like NIGHTWORK, PREVIEW and MAYDAY. So basically 2 pure 80s AOR/Pomp Classics, a bunch of nice 80s Poprockers ("Burning" and "Gothca") and some Poppier material. IVORY TOWER PROJECT is built around vocalist/keyboardplayer/guitarist MARK REGULA and guitarist TONY NAVARRO and they have been working together on this project for 15 years now. The new CD also contains a 9 minutes counting interview explaining the ins and outs of the band's career. We reviewed their mini-CD a few years ago, but this is more the real deal as 'Red hot' is a full-length CD that is more or less a must for fans of 80s AOR/Poprock the North American way! More info at: www.IvoryTowerProject.com and e-mail at: info@ivorytowerproject.com and guerrillaco@hotmail.com
(Points: 8.2 out of 10)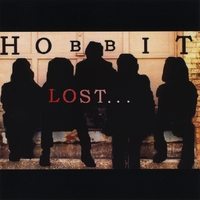 HOBBIT 'LOST AND FOUND' (AF PRODUCTIONS/USA IMPORT)
We reviewed 4 HOBBIT CDs in the past and mainly these concerned AOR/Pomprock orientated releases, but with their new album 'Lost and found' they go in a slightly different direction, aiming for a pure 80s US Melodic Hardrocksound, including 80s DOKKEN guitar riffs and some BOSTON material as well (listen to the BOSTON "Don't look back" soundalike "Sadie"). 10 songs are included and the difference with other HOBBIT CDs is the less prominent keyboards and a much harder guitarsound, ending up sounding also like TRIUMPH, RAIL, very early EUROPE, a bit 80s RIOT ("Burnin") and Q5 ("Tie the noose", although the high pitched vocals are not of that high level), yet at times also with a poppier mood, such as in "Sadie" (sax) and "Rocky was a spaceman" (hello STYX' "Too much time on my hands"). All together this makes 'Lost and found' a rather interesting release, with some really great tunes, such as the Melodic Rocker "Ticket to the other side" (strong chorus), "Easy to say" (best song, PICK OF DESTINY is reached here, very AORish with a SURVIVOR touch, also reminding a lot of HEAD EAST), "Too much to say" (strong pure 80s chorus a la RAIL) and the midtempo "Competition" (early EUROPE meets TRIUMPH). Surprising release and a recommended release, originally recorded 25 years ago, now sounding crystal clear and available through: www.Hobbitband.com
(Points: 8.3 out of 10)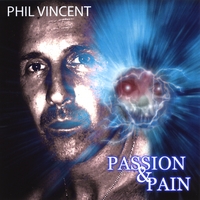 PHIL VINCENT 'PASSION AND PAIN' (INDEPENDENT)
'Passion and pain' is solo-album no. 11 for PHIL VINCENT, not even counting the albums he recorded with other bands/projects. Ever since the mid 1990s Phil has been busy making new original music in classic 80s AOR/Melodic Hardrockstyle. We at Strutter'zine have always followed his career, reviewing each of these albums since the mid 1990s. I remember very well Phil's first couple of albums, which were really strong releases and perhaps his finest, maybe due to the fact his earlier records were very AOR based, with lots of keys and hooks. The later albums were more guitar orientated and also slightly more modern, although always featuring haunting melodies and musically pure Melodic Hardrock. Imagine a mix between ALDO NOVA, BOSTON, DOKKEN and STAN BUSH, that's where PHIL VINCENT's music is, although like said before it is a little more modern here and there (closing track "I want you now"), particularly in the distorted guitarsound that has become more and more prominent on Phil's last couple of records, but the melodic choruses are still all over the place happily! The absolute highlights on Phil's new CD are the fantastic "Rumors (parts 1 and 2)", "Top of the world" (timewarp to the early 1980s Poprocksound a la RICK SPRINGFIELD) and "Will you remember?" (with guest appearance by MICHAEL RIESENBECK). Once again a very fine album of Phil. More info at: www.philvincent.com
(Points: 8.3 out of 10)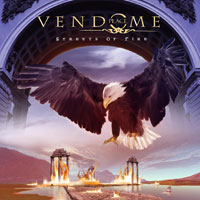 PLACE VENDOME 'STREETS OF FIRE' (FRONTIERS RECORDS/ROUGH TRADE)
3 years after the debut CD of PLACE VENDOME, Michael Kiske's project returns with a terrific follow-up titled 'Streets of fire'. It was all worth the wait, because the new record is a killer AOR/Melodic Rockalbum, referring to the classic 80s, but still sounding superfresh! Involved musicians and songwriters include members of PINK CREAM 69, WORK OF ART, VANDENPLAS, ALLEN/LANDE, LAST TRIBE multi-instrumentalist MAGNUS KARLSSON and several others. Together they recorded a truly amazing album that includes nothing but AOR/Melodic Rock highlights, such as the midtempo pieces "My Guardian Angel" (huge chorus!), "A scene in reply" (amazing semi-AOR-ballad, chorus of the year?!?) and "Dancer" (this is what Melodic Rock is all about!) and the catchy uptempo AOR Rockers "Follow me", "Valerie" (hello WORK OF ART), "Believer" and "Surrender your soul". Also need to add closing track "I'd die for you", which is a very stunning epic semi AOR ballad that sounds like a mix between PRIDE OF LIONS and ROBBY VALENTINE. The production is superb, the songs are awesome and Michael's voice is wonderful, so what more to say than the fact that this new PLACE VENDOME release is an absolute MUST-HAVE and a true contender for album of the year 2009!
(Points: 9.3 out of 10)
BALANCE 'EQUILIBRIUM' (FRONTIERS RECORDS/ROUGH TRADE)
Once upon a time there was a band called BALANCE, whom delivered 2 awesome AOR records in the very early 1980s. Then it seemed this was another long lost AOR treasure of the early 80s New Wave of American AOR, but out of sudden FRONTIERS RECORDS announced the reincarnation of BALANCE and a new release. The most unbelievable thing is that unlike many other reunions, this is a real reunion, because the most important original members of BALANCE are part of BALANCE 2009, namely none-other than legendary musicians BOB KULICK (guitars), PEPPY CASTRO (vocalist) and DOUG KATSAROS (keyboardplayer). These 3 musicians have worked with many well-known people in the music business, ranging from KISS, CHER, SINEAD O'CONNOR, MEAT LOAF, DIANA ROSS, ROD STEWART to BON JOVI. Now they came together again after 25+ years and recorded a very strong new album titled 'Equilibrium', which musically is not that far away from the first 2 BALANCE albums, although sounding a bit more up-to-date of course. Not calling this new album a true classic, it still offers a few strong AOR songs, such as the uptempo AOR rockers "Winner takes all", "Breathe" (very catchy pure early 80s AOR with a keyboard loop that even reminds me of the recent new IT BITES classic tune "Ghosts"), "Forever" (superb uptempo early 80s AOR, very much like the classic 2nd BALANCE record 'In for the count'), "Twist of faith" and "Where the rainbow ends" as well as the beautiful midtempo "Old friends" (best song, an AOR Classic!). Imagine a mix between SURVIVOR, SUGARCREEK, JOURNEY, FOREIGNER and TOTO (a lot!), then you have the new BALANCE album, a recommended pure AOR record, although only vocally it is not of the highest AOR level needed to make it a classic, because Peppy is sometimes a bit struggling, but evertheless, AOR fans can easily check this out…
(Points: 8.3 out of 10)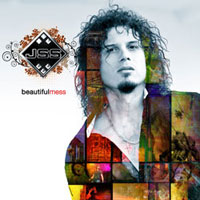 JSS 'BEAUTIFUL MESS' (FRONTIERS RECORDS/ROUGH TRADE)
The new solo-album of JEFF SCOTT SOTO was announced by Jeff himself as a very different record, which would be more akin to his very first solo-album 'Love parade' from the mid 1990s instead of the usual Melodic Rock stuff he released in his career. Apart from the catchy uptempo AOR rocker "Our song", this new JEFF SCOTT SOTO album is ineed a somewhat different affair, more a Soul/Pop influenced album, although not completely rockless, as each song still has a rock riff, but Jeff is really aiming for a sorta Soul approach here with a lot of funkiness, ending up sounding like a stripped down version of GLENN HUGHES meets SEAL meets LENNY KRAVITZ. 'Beautiful mess' is definitely a high quality record with some excellent vocals as always by Jeff, but still I think personally people will look more forward to his other project with the WORK OF ART musicians on a later to be released album in 2009, which will be definitely an AOR/Melodic Rock affair. In the meantime, this one's recommended to the die-hard JSS fans! FRONTIERS RECORDS also re-released (with a bunch of bonustracks) Jeff's 2 other solo-albums earlier released by FRONTIERS RECORDS, namely 'Prism' and 'Lost in the translation', both highly recommended AOR/Melodic Rock titles!
(Points: 8.2 out of 10, re-releases: 8.9 out of 10)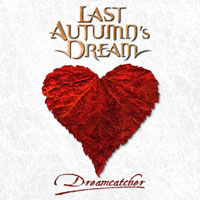 LAST AUTUMN'S DREAM 'DREAMCATCHER' (ESCAPE MUSIC)
'Dreamcatcher' is the 6th CD already by the Swedish All-star band LAST AUTUMN'S DREAM and although nothing new or creative is brought here on this new CD, as it continues their classic 80s inspired Scandi Melodic Rocksound, 'Dreamcatcher' is a very nice album with a couple of very strong tracks here and there. LAST AUTUMN'S DREAM is formed around lead singer/keyboardplayer MIKAEL ERLANDSSON, guitarist ANDY MALECEK (ex-FAIR WARNING) and TALISMAN members MARCEL JACOB (BASS) and JAMIE BORGER (drummer) and this 6th CD is once again focusing on catchy Melodic Rock a la TREAT, FATE, 80s EUROPE, DA VINCI, DALTON, etc. etc. Songs like "One by one", "Hold on to my heart", "The last to know", "Me and you" and "Who needs love?" are the prime examples here of how good pure 80s Melodic Rock can still sound catchy nowadays. Like mentioned earlier on in the review, this album is not bringing you something outstanding or new to the genre, but is definitely a nice addition, because after all LAST AUTUMN'S DREAM have by now confirmed they are a 'stayer' with 6 studio-albums within 5 years!
(Points: 8.3 out of 10)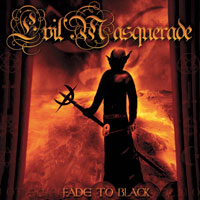 EVIL MASQUERADE 'FADE TO BLACK' (ESCAPE MUSIC)
The Dannish band EVIL MASQUERADE returns with the release of their 4th CD 'Fade to black', which is bringing some new faces, as well as a guest spot for TONY CAREY (RAINBOW, solo). Bandleader and guitarist HENRIK FLYMAN continues working with lead singer APOLLO PAPATHANASIO (FIREWIND, TIME REQUIEM), but recruited a new bassist (JOHAN NIEMANN) and drummer (DANIEL FLORES), with whom he now releases a very nice new album. EVIL MASQUERADE is musically very typical European orientated, loaded with Neo-Classical themes of the MALMSTEEN old school mixed with some STRATOVARIUS and ROYAL HUNT as well as traditional Classic Hardrock a la DIO/RAINBOW/AXEL RUDI PELL comes around the corner here and there, while Apollo gives it a sort of rawer Metal approach with his DEE SNIDERish/DIOish vocalwork and actually it all reminds a lot of ASTRAL DOORS and the other PATRICK ANDERSSON projects. The melodies are very strong, especially in songs like "Lights out", "In a dungeon close to hell" and "Powertools". Definitely a high quality album, so make sure to check it out if some of the names are up your alley!
(Points: 8.3 out of 10)
ICON X 'MEMENTO MORI' (TALKING MUSIC)
ICON X is a one man's band from Sweden. ICON X used to be in a band called WIZZ, whom released the album 'Crazy games' in the early 1980s, an LP I was able to buy at a very low price in a bargain bin somewhere in a small record store in the upper North of The Netherlands, but that aside, as that was a Melodic Metal album and now ICON X has done something rather unique as the CD he just released ('Memento mori') contains new tunes to old lyrics (11th -13th century) sung in Latin and instead of the usual guitars ICON X uses distortioned bagpipes and keyfiddled harp! The result still sounds like a Folk Medieaval Metal record and quite heavy to say the least, with high-pitched vocals, a sorta True Metal record with bagpipes and harps as instruments! Definitely something worth checking out at www.myspace.com/iconxmusic
(Points: 8.0 out of 10)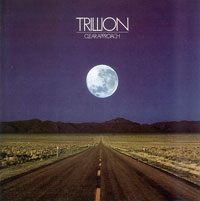 TRILLION 'CLEAR APPROACH' (ROCK CANDY RECORDS)
The period 1978-1986 could well be regarded as the foundation and bible for AOR and Pomprock. These 8 years brought so many timeless AOR and Pomprock Classics from mainly Northern America that anything made after 1986 always falls short in some ways. Of course in the past 23 years many great albums in this genre have been created, but somehow it never reaches the incredible high level of the first 8 years of AOR and Pomprock in North America. It all started with TOTO's "Hold the line" and FOREIGNER's "Cold as ice" (although FREE's "Wishing well", BOSTON's "More than a feeling", KANSAS' "Carry On Wayward Son", ARGENT's "Hold your head up" and even THE ZOMBIES "Time of the season" also contributed to what we call AOR/Melodic Rock nowadays, however TOTO and FOREIGNER added for the first time in music history the dut-dut keys that have been redone a million times afterwards) and what followed were thousands of bands following those footsteps and although all major labels wanted to sign the next big thing, of course a lot of quality bands never were able to reach the pot of Gold. Nevertheless, this time frame 1978-1986 saw the majors jumping on each available AOR band and happily therefore we can now still enjoy and even discover major label releases of that time that containing this kind of music. The 2000s in fact finally saw many rare AOR releases from back in the day being pressed onto CD. ROCK CANDY RECORDS did a great job, with PREVIEW being the highlight so far. But there's way more, such as TRILLION. This band released only 2 albums on EPIC RECORDS, but it actually took 30 years before one of them would be re-issued onto CD. Happily it has now happened and we can all enjoy those wonderful late 70s Pomprock/AOR Classic sounds from the then Chicago settled STYX meets TOTO inspired band. Timeless classics like "Make time for love", "Love me anytime", "Make it last forever" and "Wishing I knew it all" have been dusted off the shelves and remastered to perfection recently, making it all sound crystal clear, something that has not even happened to the classic STYX albums from the 1970s! This as close as you can get to pure Pomprock really. Let's hope also the band's 2nd album will be re-issued soon, because that one features the amazing FERGIE FREDERIKSEN (LE ROUX, TOTO, FREDERIKSEN/PHILIPS, etc) on lead vocals, but also similar records of ROADMASTER, SPY and so many others are still crying for a re-issue. Anyway, for now if you want to hear how perfect AOR/Pomprock should sound like (with incredible lead- and harmonyvocals, thanks to singer THOM GRIFFIN), then do grab yourself this excellent re-issue (which also has extensive liner notes and pics inside the CD sleeves as well as the unreleased B-Side bonustrack "You clown"). More info at: www.rockcandyrecords.com
(Points: 9.0 out of 10)
CLAIRE VEZINA 'CYBER NEPTUNE' (UNICORN DIGITAL)
Canadian female singer CLAIRE VEZINA has released a CD, which musically is quite a different adventure as it mixes atmospheric Gothic/Electro/Ambient with Progressive Rock elements, where the lyrics are sung in French. In the end it does sound very nice on her album 'Cyber neptune', although perhaps not for everyone's taste. Imagine ENYA, LUBA and LISA DALBELLO being put together in a studio with a bunch of well-seasoned Progrockmusicians. Quite enjoyable and recommended to the open-minded progfans out there!
(Points: 8.2 out of 10)
MMCIRCLE 'REQUIEM POUR UN VIVANT' (UNICORN DIGITAL)
Actually this MMCIRCLE is not really a Rock based projectband, because their album 'Requiem pour un vivant' contains mainly Jazz/Fusion orientated material, perfectly suitable for a late night down at the local bar. Although different than most of the releases we review, it will be appreciated at some occasions for sure, like the mentioned late night bar as background music…
(Points: 8.0 out of 10)
TRACY GANG PUSSY 'NUMBER 4' (INDEPENDENT)
TRACY GANG PUSSY is a French band playing typical Swedish 2000s Sleazy Party Rock and Roll/Retro American late 80s/early 90s Sleazy Glamrock in the style of NASTY IDOLS, BACKYARD BABIES, FASTER PUSSYCAT, HARDCORE SUPERSTAR… If you're a fan of that style you are gonna love this album of TRACY GANG PUSSY. Happily it is not a crappy release at all, because 'Number 4' sounds pretty damn good, both production wise and musically speaking. Actually fans of mentioned bands will open their arms widely for this TRACY GANG PUSSY, because all 12 included tracks are catchy, melodic and real pure Rock and Roll! The only slight difference is that TRACY GANG PUSSY is a little more melodic than aforementioned acts, with a more modern approach (read: American) in both the vocal and chorus departments, where the band goes more into the direction of a HINDER sometimes. Highlight is the supercatchy chorus of the uptempo rocker "I have a wish". So, better check them out asap at: www.tracygangpussy.com and email them at: info@tracygangpussy.com
(Points: 8.3 out of 10)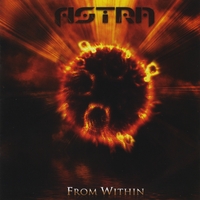 ASTRA 'FROM WITHIN' (LION MUSIC)
The Italian band ASTRA released their debut CD 'About Me: Through Life And Beyond' on BURING STAR RECORDS back in 2007 and now follow it up in 2009 with 'From within' on their new label LION MUSIC. 2009 is becoming a very good year for Progmetal, because with new releases of DGM, VISION DIVINE, the fans of this genre have already been spoiled, but with ASTRA we have another winner. This album is filled up with superb high quality Melodic Progmetal of the highest quality available. They reach the pick of destiny during the song "Save another day", a magnificent midtempo Progmetal piece with haunting melodies, both during the vocals/harmonyvocal lines, the lovely chorus and the sublime guitarwork (that sounds like a cross between STEVE LUKATHER, NEAL SCHON and JOHN PETRUCCI), sounding like the best DREAM THEATER could deliver when going slightly more for a melodic rock approach a la VANDENPLAS. But actually each of the 10 included songs is sublime Progmetal with a strong emphasis on melodic choruses and incredible guitar vs keyboard duals and riffs. The band also includes a QUEEN type of piano-ballad track titled "Never say goodbye". However most of the time this is SYMPHONY X meets VANDENPLAS meets DREAM THEATER, so Prog metal with Neo-Classical instrumental braviness and melodic rockish choruses that also feature big harmonyvocals (QUEEN style). Make sure to check out this highly recommended release!
(Points: 8.8 out of 10)
GEORGE BELLAS/TONY HERNANDO/MIOSIS 'STEP INTO THE FUTURE/ACTUAL EVENTS/ALBEDO ABDUCTION' (LION MUSIC)
The new releases of guitarists GEORGE BELLAS and TONY HERNANDO on LION MUSIC contain some high quality instrumental guitar virtuoso Neo-Classical Progmetal, with GEORGE BELLAS as absolute winner here, releasing a long epic journey of 1 hour long. MIOSIS is something completely different, as this Swedish band is musically more modern sounding Progmetal with influences of TOOL, although still very much pure Prog, with many complex riffs, but still melodic parts, kinda like mixing EVERGREY, TOOL and PAIN OF SALVATION, not bad at all, but a little dark and depressing after a while. Nevertheless, 3 fine releases, all battling around the 8.3 points…
(Points: 8.3 out of 10)
THE TEMPLE NOW/CALIE COX 'TWO WORLDS/OBVIOUS (INDEPENDENT RECORDS/TWO SIDE MOON PROMOTIONS)
Multi-instrumentalist CALIE COX from Sacramento, USA has been in the music business ever since the early 1980s. He has played and recorded with different bands/projects of which some featured later members of bands like TESLA and NOFX. Now in 2009 he has released recently 2 new CDs, 1 with a band project called THE TEMPLE NOW (consisting of Calie on all instruments/vocals and Dave Baxley on keys/drums) and a solo-album titled 'Obvious' (on which Calie does everything on his own). Both albums are filled with RUSH/TRIUMPH/Q5 ish Progressive Hard Rock with many melodic rock/aor/pomp influences, 80s type of high pitched vocal work and here and there some really strong material can be heard, such as the uptempo rockers "Something more" and "Is it me?" (a cross between PHANTOM'S OPERA, RAIL and LITTERER), the semi AOR-ballads "The morning after" and "Midnight's dreaming" (an almost AOR/Pomprock kinda early 80s tune a la TRYTAN/RAIL!). Although musically we get to hear some great high quality music and the CDs contain a total of 27 tracks (!), the production and complete sound is not as good as the European label releases, but it still shows there is a lot of quality out there waiting to be discovered. If only Calie could go into a major studio, this could well become something very sensational. Nevertheless, both albums are still definitely worth checking out, as they sometimes even recall the late 70s/early 80s AOR/Pomprocksound, especially the solo-record, which in the end proves to be the strongest of the 2 releases! CALIE COX's projects can be checked at: www.myspace.com/caliecox
(Points: 8.1 out of 10)
SINN 'SUSPENSION' (GRIN MG)
The Paris/France based band SINN released their debut CD with 'Suspension'. Sadly musically they are a very modern sounding Nu-Metal band with non-stop male growling, so nothing 'melodic' can be found here unfortunately. Only interesting for people who dig a band like TOOL. More info at: www.sinnproject.com and e-mail at: contact@sinnproject.com
(Points: 6.1 out of 10)
HEAVY WATER EXPERIMENTS 'HEAVY WATER EXPERIMENTS' (INTREPID SOUND RECORDINGS/TWO SIDE MOON PROMOTIONS)
Here we have a really experimental Psychedelic Progrockalbum that sounds like the late 60s/early 70s Flower Power ages, yet with of course an updated approach most of the time. Sorta depressing and very slow most of the time, all performed by 2 musicians, as HEAVY WATER EXPERIMENTS consists of vocalist/guitarist/bassist/keyboardplayer DAVID MELBYE and drummer ROBERT SALGUERO. Not recommended to melodic rockfans or anyone into happy upbeat music, because HEAVY WATER EXPERIMENTS is a rather unique duo presenting very underground kinda music that sounds like a mix between Psychedelic Rock, Progrock and 70s Doom. More info at: www.heavywaterexperiments.com
(Points: 7.1 out of 10)
DISHKING 'THE POWER OF A LOADED GUN' (AG MUSIC)
Now this is something completely different, because JOHNNY CASH and ELVIS PRESLEY influences can be heard quite heavily on the debut-CD of the Dutch band DISHKING. This band is playing a sort of 60s Garage Rock with vocals a la JOHNNY CASH. The band is mainly built around vocalist/guitarist JASON DE LAUT and besides mentioned similarities, also good comparisons are THEM and of course THE DOORS. "Sugarcold" sounds like the song THE DOORS never recorded. Mix up all mentioned bands and then you have DISHKING, check for yourself at: www.dishkingmusic.com and e-mail at: m.vlaar@agmusic.nl
(Points: 8.0 out of 10)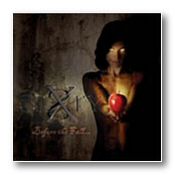 SIXTY 8 'BEFORE THE FALL' (INDEPENDENT/TWO SIDE MOON PROMOTIONS)
'Before the fall' is the debut CD of the Colorado/USA based band SIXTY 8, whom are playing high class pure 1980s inspired US Melodic Metal that sounds like DOKKEN in their heydays, yet with a more diverse singer. In fact the band's singer (TRYG BUNDGAARD) is lifting this band's sound to a very high level actually, because he can sing in many diverse ranges, from modest more modern a la NICKELBACK to pure high pitched 80s US Metal type of screaming (WASP/KEEL/SKID ROW) to even THE CULTish, while never singing out of key. He is as good during the calmer parts as on the more uptempo Hardrock/Metal pieces. The original Classic Rock/Metal sound of their CD 'Before the fall' is very good and quite catchy here and there, with as highlights the uptempo 80s type of melodic heavy rockers "Blood red sky", "Over", "All she's ever known" and "The race goes on" (hello SKID ROW!) and the semi-ballad "Alone" (that even appeared in an episode of the well-known US Television Series 'Everwood', with the band sometimes also going for a more modern American Hardrock approach sometimes that also reveal Southern Hardrock influences ("Better days"). This band sorta surprised me, as they sound like NICKELBACK would like to sound, which is much more diverse than those Canadian superstars will ever be! More info at: www.myspace.com/sixty8band and e-mail at: info@sixty8band.com
(Points: 8.4 out of 10)
PUSHING RED BUTTONS 'THE BBUTTERFLY NET' (BLOCKCHORD MUSIC)
Already the 4th CD by the New York City based band PUSHING RED BUTTONS. 5 years ago we reviewed the band's latest CD "Foreign film or tango dance'. Musically the band is playing a sort of 80s type of Progressive Rocksound that sounds like a mix between BLUE OYSTER CULT, GRATEFUL DEAD and IT BITES. Without a doubt, it is quality music and actually very intelligent music. 12 songs are on their new CD and B.O.C. is definitely a very good comparison on songs like "Disguise", "New thoughts" and the epic 9 minutes counting "The butterfly net". Check it out for yourself at: www.myspace.com/pushingredbuttons101 and e-mail at: pushingredbuttons@gmail.com
(Points: 7.9 out of 10)
ÇONFUSED 5 'OUT OF CONFUSION' (SELLABAND/TWO SIDE MOON PROMOTIONS)
Formed all the way back in 1981 the Austrian band CONFUSED 5 was first known as FRUST, but actually since they changed their name to CONFUSED 5 in 2003 when they reformed, they began working on their official first full-length CD. The album 'Out of confusion' is now released and featuring 10 tracks, which musically is a sort of a mix of Classic Rock, Progrock and AOR/Pomprock, sorta SAGA meets BLUE OYSTER CULT and STYX, yet vocally more a la GOLDEN EARRING/BLUE OYSTER CULT. Not bad at all what we get to hear, with 10 strong rocksongs, of which the highlights are "Out of confusion", "Deep under" and "Puppet of the world" (STYXish). Especially recommended to fans of real Classic Rock the 70s style, to some better known as Dinosaur Rock! More info at: www.sellaband.com and www.confused5.com
(Points: 8.0 out of 10)
DJIZOES 'ERKONOCLAST' (OUTBREAK RECORDS)
5 songs are on the mini-CD of the band DJIZOES, of whom I do not have that much info. Anyway, they play a good deal of traditional Melodic Metal that still sounds updated with it's very heavy modern guitar riffs, but on the other side features some very strong melodies, for instance in the uptempo opener "Blind us to war". Also the other 4 songs are sounding very impressive. The band is coming out of Switzerland and after some research I found out that we reviewed their debut 3 years ago. This is their follow-up mini-CD 'Erkonoclast', which does sound very strong and is a good preview of perhaps greater things to come for this band in the near future! More at: www.djizoes.com and e-mail at: info@djizoes.com
(Points: 8.2 out of 10)
BLACK WATER RISING 'BLACK WATER RISING' (INDEPENDENT/TWO SIDE MOON PROMOTIONS)
Here we have a high quality band from Brooklyn, New York, whom could well become the next big thing in the USA, as they have a rather punchy big sound that is not far away from SHINEDOWN, yet filled up with ballsy Classic Hardrock influences and superb guitarwork as well as very strong vocalwork. Although the bandmembers have been working, recording and doing all sorts of projects since the early 1990s, BLACK WATER RISING is probably their biggest baby so far. 11 songs are on the CD, with as highlights "Hate machine", "Black bleeds through", "Sale on your soul" and "Living proof". This BLACK WATER RISING has exactly the kinda sound in which America is going to in the very near future, which is the groovy Classic Hardrock influenced sound, where soulful vocals, bluesy and metal riffs are combined with strong melodic soaring choruses. Meaning… this band could become big if they have that lucky commercial break, as they are the perfect mix between SHINEDOWN, WHITESNAKE, DISTURBED, NICKELBACK and ALICE IN CHAINS.... In the meantime, check out their site at: www.blackwaterrising.com and e-mail at: rob.traynor@gmail.com
(Points: 8.3 out of 10)
RAZOR WIRE SHRINE 'THE POWER OF NEGATIVE THINKING' (PROGRESSIVE MUSIC MANAGEMENT)
RAZOR WIRE SHRINE is an American band consisting of 2 brothers (bassist/guitarist Chris Rodler and drummer Brett Rodler) and Mike Ohm for the guitar solos. They are playing instrumental Progressive Metal like RUSH on steroids and they do it very well. Not really surprising as the members of the band played with many other bands/projects, such as RH FACTOR, LEGER DE MAIN, MYTHOLOGIC, whom we all reviewed in the past. With 'The power of negative thinking' they have released an impressive instrumental album that will definitely be praised in the progmetal community. Make sure to check out the new CD of RAZOR WIRE SHRINE at: www.pmm-music.net and www.myspace.com/razorwireshrinemusic and e-mail at: chrisrodler@yahoo.com
(Points: 8.3 out of 10)
GENTLEMEN'S BLUES CLUB 'RED, WHITE AND BLUE' (MANIFEST DESTIN PRODUCTIONS
If you want to hear some true original Southern Hardrock the good way, well then check out the new CD of the Californian band GENTLEMEN'S BLUES CLUB. 'Red, white and blue' is a very strong pure Southern Rockalbum that recalls the memories of bands like DOC HOLIDAY, MOLLY HATCHET and BLACKFOOT. A few traces of AOR can be found here and there ("Slippin' away") as well as a lot of BAD COMPANY/PAUL RODGERSish Heavy Bluesrock, but like mentioned before, the should actually be seen as a pure Southern Rockalbum. Vocally it does sound quite strong, thanks to the use of various lead singers, of which the best one is ERICH SCHNEIDER. The fact various singers ae being used is due to GENTLEMEN'S BLUES CLUB not being a real band at all. It is more a project of one man called MIKE STOVER on guitars and bass, with many side musicians helping him out, including 4 different lead vocalists. The result is a good strong CD that will please all Heavy Bluesrock and Southern Rockfans out there! More info at: www.myspace.com/GentlemensBluesClub
(Points: 8.0 out of 10)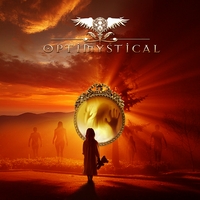 OPTIMYSTICAL 'DISTANT ENCOUNTERS' (INDEPENDENT)
OPTIMYSTICAL is a new Swedish band featuring musicians of WOLVERINE, VAGH, TEASER, TOKEN and unknown lead singer RONNIE HAGSTEDT. Ronnie has a FANTASTIC Classic Hardrock voice (a la classic DAVID COVERDALE and GOTTHARD singer STEVE LEE) and gives the catchy pure 80s Swedish Melodic Rock an own identity. OPTIMYSTICAL is sorta the baby of guitarist/songwriter ROBIN VAGH, of whom we reviewed quite some projects in the past. With the debut release 'Distant encounters', OPTIMYSTICAL is not doing something completely new, but on the other hand what we get to hear is "high quality super professional Melodic (Hard) Rock. Especially during the uptempo Melodic Rockers "Startide rising", "Happen" (An AOR chorus with harmonyvocals a la classic DAKOTA!), "Lost horizon" and "Sunburst in the midnight" (SUPERSTRONG MELODIC AOR CHORUS!), which are all very strong songs. And how about the SUPERB "The storm", an uptempo Melodic Heavy Rocker that sounds like a mix between RAINBOW/MALMSTEEN fronted JOE LYNN TURNER and DEEP PURPLE fronted DAVID COVERDALE. Slightly heavier, but still it's all reminding of classic bands such as ALIEN, TALISMAN, TALK OF THE TOWN, MADISON, TREAT, DALTON, BAD HABIT, DAVINCI, etc. etc. mixed with 80s WHITESNAKE, RAINBOW and a bit of DAKOTA choruses… Better make sure you check out this great new release, more info at: www.optimystical.se
(Points: 8.7 out of 10)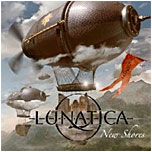 LUNATICA 'NEW SHORES' (NAPALM RECORDS/ROUGH TRADE)
'New shores' is the 4th album of the Swiss band LUNATICA. The album sounds good and quite big as it was a super major label release, partly thanks to SASCHA PAETH (EDGUY, KAMELOT, RHAPSODY) who is known for such productions. Especially the first couple of songs ("New shores", the SUPERB CATCHY "Two dreamers", "The incredibles" and "Into the dissonance") are very sensational Melodic Metal songs. Although far from original, because it sounds dangerously close to NIGHTWISH and XANDRIA, what we get to hear is pretty high quality material and it is all sounding very enjoyable. Female singer Andrea Datwyler has a great voice and from start to finish, this is one of those albums you can easily put on and without a doubt will listen to all the way through the very end. Fans of the ANNETTE OLZON fronted NIGHTWISH will absolutely love this new LUNATICA album.
(Points: 8.6 out of 10)
ROCK CHILD 'TEN TAT-JANE' (INDEPENDENT)
ROCK CHILD is coming out of New York City. They sent me their full-length CD ''Ten tat-Jane'. Tat Jane is actually the name of female singer TAT JANE BEGO, who together with guitarist BARRY FISCHEL basically formed the band ROCK CHILD, so this is more a duo, with several guest musicians for the drums and bass. Musically they play Classic Hardrock inspired music, which has some similarities to early PAT BENATAR, but rocks a little more. 10 songs are included and with songs like "Business baby", "Save the planet" and "Pirate land" they deliver some nice rocksongs. Check it out for yourself at: www.myspace.com/rockchildnyc and e-mail at: rockchild.nyc@gmail.com
(Points: 7.4 out of 10)
PANTHEON 'EMPIRE OF MADNESS' (HEART OF STEEL RECORDS)
HEART OF STEEL RECORDS is a new Italian label, whom are specialized in doing re-issues of rare obscure 1980s Melodic Hardrock and Power Metal, but also deliver new albums. One of the new acts on the label is the Swedish Melodic Metalband PANTHEON. Their release 'Empire of madness' contains typical Swedish Melodic Metal in the style of NOSTRADAMEUS, DIONYSUS, AT VANCE, AXENSTAR, STURM UND DRANG (yeah Finnish!)… with KLAUS MEINE/SCORPIONS type of vocalwork of lead singer TOMAS EDSTROM. Maybe not original, but what we get to hear is good quality catchy material, with as highlights "Empire of madness", "Crystal ball", "Follow the sign" (pretty good song) and "Fireheart" (hello SCORPIONS late 1970s/early 1980s!). Recommended band, especially if you are a fan of any of the mentioned bands. Then be sure to check them out asap at: www.myspace.com/heartofsteelrecords
(Points: 8.3 out of 10)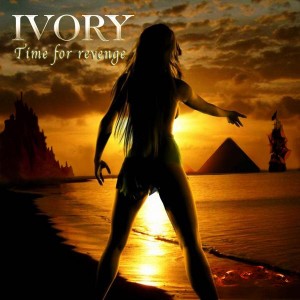 IVORY 'TIME FOR REVENGE' (HEART OF STEEL RECORDS)
IVORY is an Italian band playing the pure European Melodic Power Metal style a la IRON FIRE, FREEDOM CALL… mixed with BONFIRE/PC'69ish Melodic Hardrock. HEART OF STEEL RECORDS is their label and January 2009 saw the release of their debut CD 'Time for revenge'. Production is good, vocally a bit with an accent (very Italian!), but most of the 10 included songs are quite nice and also very melodic, with as highlights "Gates of my heart" (slightly more going the melodic rock direction, even reminding me of legendary underground acts HEAVEN'S TOUCH and JANNYLEE, reviewed and widely discussed in our magazine back in the mid 1990s!), "Just the eyes" (BONFIRE/SCORPIONSish melodic rockballad) and the fast Power Metal tune "Aeternal dance" (with cool guitar melody). Nice band to check out, although here and there it might sound a bit struggling! More info at: www.myspace.com/heartofsteelrecords
(Points: 8.0 out of 10)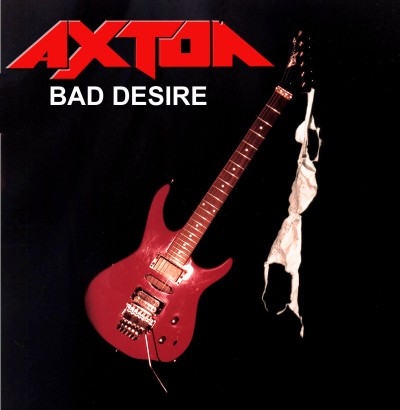 AXTON 'BAD DESIRE' (HEART OF STEEL RECORDS)
Remastered from the original tapes, AXTON was a band from the Italian Underground movement of the 1980s, whom are now getting an official CD release. They released a couple of demo tapes in the 1980s and an official full-length LP 'Bad desire' in 1990, now re-issued along with a bunch of bonustracks. They played good strong Melodic Hardrock like SCORPIONS, DOKKEN, VYPER, BONFIRE, FIFTH ANGEL, PRETTY MAIDS, MAD MAX and a bit of Dutch bands like PICTURE, HIGHWAY CHILE, NO EXQUZE, EMERGENCY and especially HELLOISE… Sound is pretty good and feels like the glorious 1980s days of mentioned bands, with many uptempo Melodic Hardrocksongs, of which the highlights are "Don't break my heart again" ( a bit cliché tingled, but catchy nonetheless), "Turn off the light" (with great twin-guitarwork, pure 80s) and "Turnin' wheels". 17 tracks are included in total, which consists of all songs from the 1990 album 'Bad desire' and their rare 1987 demo 'Time to kill'. The album was a more American meets German orientated Melodic Hardrock affair, while the demo was pure early 80s fast NWOBHM a la early PICTURE. Recommended to both 80s Melodic Hardrock and NWOBHM fans! More info at: www.myspace.com/heartofsteelrecords and www.axton.it
(Points: 8.3 out of 10)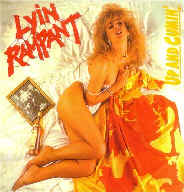 LYIN RAMPANT 'UP AND CUMMIN' (HEART OF STEEL RECORDS)
Scotland brought us in the 1980s HEAVY PETTIN'. This band played Melodic Hard/Heavy Rock like a cross between SAXON, TOKYO BLADE and early DEF LEPPARD. Funnily enough there was another band from Scotland doing the exact same thing. The band was called LYIN RAMPANT and it was the first time in my life I heard anything of the band after the package with the re-issue of their only album from 1987 was dropped in my mailbox. HEART OF STEEL RECORDS did the re-issue of the band's only 20+ year old album. The whole packaging of the CD is pretty excellent with extensive liner notes, loadsa pics and a big remastered sound of the 8 original tracks and 4 unreleased demos as well as a video of the song "Don't walk away". The band sounded so much like HEAVY PETTIN', partly due to the connection of several members having played in that band as well, but also because the LYIN RAMPANT vocalist STEWARTIE ADAMS sounded so much like the HEAVY PETTIN' singer. Highlights on this first CD release of the rare sought after 1987 album are the melodic rock/aor ballad "Don't walk away" (reminding also a lot of MORITZ) "Way of destiny" (sounds damn great, a catchy uptempo almost AORish Melodic Rocksong a la SHY) and "Say goodbye" (catchy melodic rock a la TOBRUK), but also the unreleased demos sound pretty good. Besides some great material to be heard on this CD, especially the guitarwork is very impressive. Without a doubt a highly recommended CD, definitely for all HEAVY PETTIN' fans! More info at: www.myspace.com/heartofsteelrecords
(Points: 8.5 out of 10)
VIOLENT DIVINE 'IN HARM'S WAY' (MISTY RECORDINGS)
'In harm's way' is the follow-up of the debut album from 2006 of the Swedish band VIOLENT DIVINE. Musically they sound quite modern, with very big loud guitarwork and a huge sound, thanks to the help of PONTUS NORGREN (who worked with lots of Swedish bands in the past, such as TALISMAN, EUROPE, MALMSTEEN). Vocally also a modern approach here, making this sound like a mix between DISTURBED, SHINEDOWN, late 90s HAREM SCAREM, FATAL SMILE and the last EUROPE album. Not bad at all, with some very strong melodies here and there ("Days of sorrow", "I am" and "This love"), but perhaps not appealing to all Melodic Hardrockfans, because you have to appreciate a modern touch with heavy aggressive guitar riffs and modern vocal lines (slightly depressive), yet this is combined with strong melodies. Overall, a good return with an album that will definitely be loved by the Metal press. More info at: www.violentdivine.se and www.misty.se and e-mail the band at: info@violentdivine.se
(Points: 8.2 out of 10)
ISOLE 'SILENT RUINS' (NAPALM RECORDS/ROUGH TRADE)
'Silent ruins' is the 4th CD of the Swedish Doom Metalband ISOLE. Formed in 1990, the band had along journey ahead of them, because it took them until 2005 before they would release their first CD 'Forevermore'. After the release, the band seemed to be in a hurry to catch up, as more albums followed in 2006, 2008 and now in 2009. Without a doubt, we have here a huge and sensational sounding diverse Doom Metal release. It's pure Doom with slow dark BLACK SABBATH guitar riffs, but also features great vocalwork and memorable melodies as well as fantastic guitarwork. Actually it is very melodic sounding and the epic Doom Metal will be loved by fans of CANDLEMASS, KRUX, REVEREND BIZARRE and such. 7 long slow Doom Metal tunes are included, with as highlight the stunning "Nightfall" and like mentioned, a must-have for fans of the genre! Check out their site at: www.forevermore.se and e-mail at: www.myspace.com/isole
(Points: 8.5 out of 10)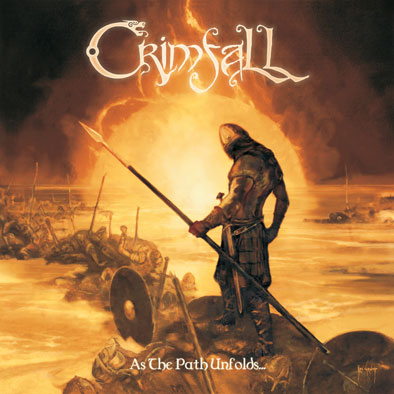 CRIMFALL 'AS THE PATH UNFOLDS' (NAPALM RECORDS/ROUGH TRADE)
Finnish band CRIMFALL releases it's debut with 'As the path unfolds'. Musically they mix the bombasticness of RHAPSODY/NIGHTWISH/AFTER FOREVER/EPICA with the Medieaval Folk Metal of KORPIKILANI/BATTLELORE/FINTROLL/TURISAS. The band consists of guitarist (and orchestration) JAKKE VIITALA and singers MIKKO HAKKINEN and HELENA HAAPARANTA. The mix of Medieval Folk parts (old Europe) with pure bombastic Power Metal (of the European kind, read Finland/Italy) and Hollywood score Orchestral sounds as well as beautiful female clean vocals and black metal screams is making the debut CD of CRIMFALL a very diverse album and quite a good one too! Although the vocal melodies are not as strong as AFTER FOREVER, EPICA or NIGHTWISH, the complete sound is quite attractive to listen to. Some songs would do well in a big Hollywood blockbuster, with as one of the highlights both "Where waning winds lead" (lovely, pure EPICA) and "Wildfire season". Combine AFTER FOREVER, BATTLELORE and CHILDREN OF BODOM, result: CRIMFALL! More info at: www.crimfall.com
(Points: 8.4 out of 10)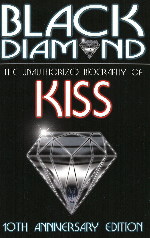 DALE SHERMAN 'BLACK DIAMOND: THE UNAUTHORIZED BIOGRAPHY OF KISS THE 10TH ANNIVERSARY EDITION BOOK' (COLLECTOR'S GUIDE PUBLISHING/GAZELLE BOOKS)
Although I have seen lots of BEATLES, PRESLEY and STONES merchandise in my life, I do think KISS might actually be number 1 when it comes down to collectable merchandise, because since their breakthrough in the mid 1970s worldwide the KISS invasion has never ended. Basically anything one can imagine to include something related to KISS has been produced, with of course the main focus on T-Shirts, CDs, DVDs, action figures and of course… Books… Well, one of the premium books that is however unofficial is the BLACK DIAMOND book as it was written first by DALE SHERMAN 10 years ago. Now celebrating the 10th anniversary the book has been re-released, with updated info and additional writings of Dale about the moving 2000s of the band, because KISS has been touring extensively since the turn of the decade, with recently even stating there will be a new KISS album in the very near future! This book is a classic among the KISS fans and now in this revised edition definitely a recommended piece of 312 pages to read everything about KISS since their start until now, basically the perfect biography, although unofficial. Available through: www.gazellebooks.co.uk
(Points: 8.5 out of 10)
DALE SHERMAN 'BLACK DIAMOND 2: THE ILLUSTRATED COLLECTOR'S GUIDE TO KISS BOOK' (COLLECTOR'S GUIDE PUBLISHING/GAZELLE BOOKS)
Where as BLACK DIAMOND 1 consists of the biography of KISS, the BLACK DIAMOND 2 Book handles about the complete discography of one of the most successful US bands ever. This 350+ pages counting book is the perfect discography of KISS. Not just all pure KISS recordings are being described, but also any other recording any KISS member has been involved with and believe me, these are quite a lot! One can even find info about the rare recordings of BLACKJACK and WHITE TIGER for example, besides all pure KISS related recordings, including bootlegs and the whole book features all the related covers and pictures. Without a doubt, anawesome book to read through and then you will find KISS members have been here, there and everywhere. Available through: www.gazellebooks.co.uk
(Points: 8.3 out of 10)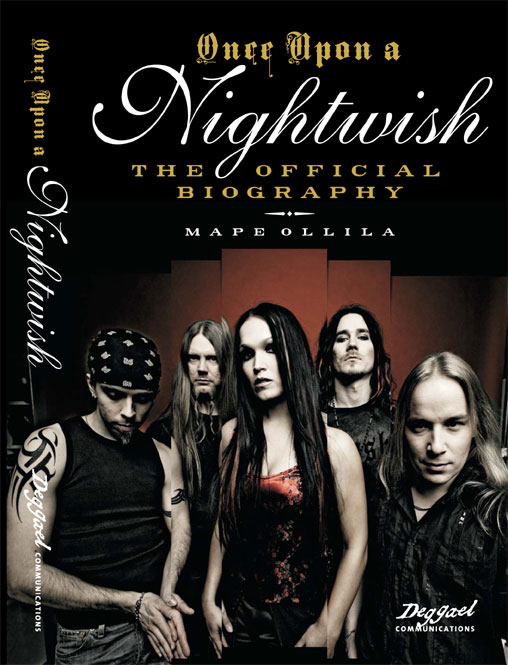 MAPE OLLILA 'ONCE UPON A NIGHTWISH BOOK' (BAZILLION POINTS)
What is released here is an incredible and definitely the ultimate book about one of the most successful Finnish fairytales in the music business. Writer MAPE OLLILA has written 320 pages long about NIGHTWISH, focusing on the TARJA fronted version from 1996 until 2006. Although me personally I am now a huge fan of the band, thanks to their change of lead singer, the original NIGHTWISH with Tarja as soprano vocalist was definitely one of the most popular Finnish bands ever and also one of the most influential bands over the world. Thanks to Tarja, NIGHTWISH became bigger than any other European band in the 1990s and also thanks to her way of singing, Gothic Metal with female singer got a big boost and since their breakthrough in the late 1990s, they have filled stadiums all over the world and sold millions of records. However, the downside resulted in a split with original singer TARJA and of course this book tells the story behind all the struggles within the band between the singer and the rest of the band. A story that could be pictured into a movie like MOTLEY CRUE's 'The dirt', although this is of course something completely different. Anyway, this book is regarded as the official biography to NIGHTWISH and without a doubt you wanna read this in one straight read from start to finish. A very interesting book that also sums up at the end of the book a very detailed look at every recording that featured a NIGHTWISH member. Mape did a great job and really focused on the first 10 years of NIGHTWISH, but as we all know now a whole new NIGHTWISH has begun and personally I am more fond of the new ANETTE OLZON fronted NIGHTWISH. Nevertheless, this book is the perfect biography on the original NIGHTWISH with TARJA on vocals and boy there are some great stories to read in here. Available through www.bazillionpoints.com and bazillion@bazillionpoints.com
(Points: 8.6 out of 10)
DEE DEE PHELPS 'VINYL HIGHWAY BOOK' (ALTERGATE PUBLISHING/GAZELLE BOOKS)
The book VINYL HIGHWAY tells us the story of MARY SPERLING, who was 18 years old when touring in the 1960s as part of the duo DICK AND DEE DEE. She performed with DICK CLARK, ROLLING STONES, BEACH BOYS, TINA TURNER and several other 60s acts. Now 40 years later she wrote her own memoir about her glorious 1960s days. She met and experienced a lot during her touring days and this 330+ pages counting book tells some interesting stories that happened back then and these concern famous acts like STONES, CHER, IKE AND TINA TURNER and many more. Interesting to read, although the particular duo in which she sang (DICK AND DEE DEE) had nothing to do with Rockmusic, but the stories are definitely Rock and Roll. Available through: www.gazellebooks.co.uk
(Points: 7.7 out of 10)
HANK BORDOWITZ 'DIRTY LITTLE SECRETS OF THE RECORD BUSINESS BOOK' (CHICAGO REVIEW PRESS/GAZELLE BOOKS)
'Dirty little secrets of the record business' is a fascinating book written by HANK BORDOWITZ. It tells the story why the music business is a corporate business whom are more interested in making money than really working their way to get the good music out to the people. Also the fact that the music business been going downhill rapidly for people working for record labels these past few years due to the rising of the internet is always an interesting topic. The internet gave birth to small bands to make their music available and be heard by everyone in the world with an internet connection, so they are no longer depending on a record label. This was thanks to sites like youtube and myspace, whom now are basically making or breaking a band and showing that major labels are no longer controlling which acts are popular or not. Also of course the illegal downloading through the internet of the major record label releases are contributing to the fact that if you worked at a record label the past 10 years, a lot has changed and one might fear for their jobs in the near future. Anyway, that's one of the issues also discussed in this book, so focusing on issues like file sharing, radio formats, record companies, people in the music business (nice to see a comment from JACK PONTI – melodic rock songwriter of BATON ROUGE, DORO and several others) and many more topics are being disussed and explained by Hank. It might feel more like a study for an University essay, but definitely a very interesting topic, because it should give the answer also to a question asked by many people: Why so much music you hear sucks? Well, Hank is a professional writer who after 325 pages is coming to a conclusion, which I will not mention here of course. The music business has changed a lot since the internet and if you're a connected it should be no problem to find out about real good music and that's something in the past was so much harder. However it seems like radio format still continues to play more bad music than good music and the average people still seem to accept that, although the internet could easily give them so much more better music. Anyway, this book is a very interesting well written book to read and available through: www.gazellebooks.co.uk
(Points: 8.5 out of 10)
(All reviews by Gabor Kleinbloesem except where noted)