TITAN 'STEPS' (INDEPENDENT)
How quickly a year passes by! Earlier in 2009 we reviewed this great CD of STRIKER, which was immediately a hot new Swedish Melodic Rock sensation and now within the same year the band strikes back with a new CD titled 'Steps'! What has changed is their bandname, which now reads TITAN and musically they went a little more into a pure 80s (polished) A.O.R. style that is not that far away from countrymen H.E.A.T., TALK OF THE TOWN, ALIEN WORK OF ART…, although some of the songs on this CD even remind me of BOULEVARD (Canada) or AGENT for that matter. Besides their music, also when looking at the artwork, their bandlogo and the pictures of the bandmembers, it's like we stepped into a time machine and went back to 1985. It was the mid 80s when hundreds of young Swedish bands started releasing Americanized AOR 45" singles, but only a few of them managed to release a real full-length CD that nowadays are regarded as classics in the AOR genre, such as the aforementioned ALIEN and TALK OF THE TOWN. However, this TITAN would not have been out of place between all these bands and perhaps could have been a major label band back then. Anyway, also with regards to the past 10 years, we have seen another revival in Sweden with bands that play this classic 80s AOR/Melodic Rockstyle, yet somehow they are adding a dash of TOTOish Westcoast-AOR to their sound. TITAN is another band to add now to that list of new Swedish AOR bands and they are doing it all very well here on this 6 tracks counting mini-CD titled 'Steps', almost as good as their countrymen of H.E.A.T. Highlights are the uptempo A.O.R. Rockers "Hero", "When evening falls" and especially closing track "One more night". It's these 3 songs which are showing that pure 80s A.O.R. does not have to sound dated at all in 2009, especially when it is done by a group of young energetic musicians like the 5 rockers from TITAN. There are not many countries in the world nowadays that deliver such pure young A.O.R. Bands like this TITAN. Even in the USA, where 25 years ago on every street corner there were bands playing this style, or in the UK this kind of AOR is very rare and in Sweden it's like everyday's business, because after H.E.AT., WORK OF ART, NEON DIVER, DANGER AVENUE and a few more, we can add yet another great new pure AOR band called TITAN. More info at: www.titantheband.com and http://www.myspace.com/titantheband
(Points: 8.8 out of 10)
MUSICSPEAK
'ROOM TO SUSTAIN' (INDEPENDENT/TSM SLW PROMOTIONS)
MUSICSPEAK is an American band labeled as AOR, but I would rather describe them as a lightweight female fronted Poprockband that has clear 70s Classic Rock influences, taking this of PATTI SMITH (the 70s female singer/songwriter!), that of JEFFERSON AIRPLANE and adding a sorta slight modern CRANBERRIES touch here and there. The result is a nice Rockalbum that has nothing to do with AOR, but is nevertheless interesting for the die-hard fans of female fronted rock. The sound/production is very independent style, so no big sounds to be expected here and vocally the female singer has a rather own way of singing, which you have to listen to a few times before really 'getting it' if you understand what I mean. Not bad at all and one to check out if you would like to hear a mix of modern and classic rock. More info at: www.musicspeak.net
(Points: 7.8 out of 10)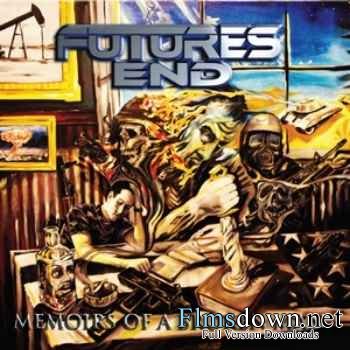 FUTURE'S END 'MEMOIRS OF A BROKEN MAN' (NIGHTMARE RECORDS)
The American band FUTURES END is made up of musicians whom already made a name in other bands and projects. Formed around 2 excellent guitarists (Christian Wentz and Marc Pattison), the fantastic vocalist Fred Marshall (ZERO HOUR), bass legend Steve DiGiorgio and drummer Jon Allen (TESTAMENT, SADUS), the band FUTURE'S END delivers quite a masterpiece with their debut 'Memoirs of a broken man'. The included music is a mix of Melodic Progressive and 80s US Melodic Power Metal. Not that far removed from bands like ANDROMEDA, PYRAMAZE, PAGAN'S MIND, MIND'S EYE and even a little 80s CRIMSON GLORY, QUEENSRYCHE and FATES WARNING, this CD is a really wonderful high quality release that will definitely wet the appetite of any fan of mentioned bands. Although the band is described as a mix between SYMPHONY X, ALICE IN CHAINS and TESTAMENT in their bio, I could not hear much of these bands in FUTURE'S END's sound. Despite the fact that the band here and there gets a little heavier and then could be labeled as Thrashy Power Metalband, I can definitely you inform you that this band is really a pure Progressive Power Metal like FATES WARNING once was, just listen to the album's finest track "Share the blame". In between all the powerful Metal tracks, the song "Beyond despair" is a beautiful moment of calmness, as this is a beautiful acoustic guitar driven Power Ballad (a la QUEENSRYCHE's "Silent lucidity"). The only miss on the CD is the cover of the IRON MAIDEN classic "Powerslave", which is not covered bad at all, but covering MAIDEN doesn't make much sense, because the original version will never be beaten! Nevertheless, really a great debut that never gets boring and consists of almost only high quality material. More info at: http://www.futuresendmusic.com
(Points: 8.7 out of 10)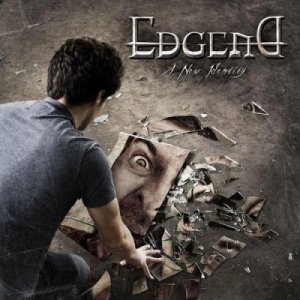 EDGEND 'A NEW IDENTITY' (NIGHTMARE RECORDS)
The past few years we have seen quite a few high quality bands coming out of Israel, especially in the Progmetal department. EDGEND is the latest addition, because this band has released a superb debut CD on NIGHTMARE RECORDS. EDGEND was formed in 2005 and after finding a new singer several years later, they started working on what would become their first effort 'A new identity'. They were support act for EVERGREY in 2007, so quite rapidly became an interesting band, which somehow also caught the attention of producer KEVIN CODFERT (ADAGIO, VENTURIA and MYRATH), who eventually produced the band's first CD. MAOR APPELBAUM mastered the album and he worked with YNGWIE MALMSTEEN, ROB HALFORD and DAVID ELEFFSON in the past, so all together this album stands like a rock. This is not only due to to the big sound, but also the excellent musicianship, the great material and also thanks to the sensational vocalwork of EDGEND singer RAMI SALMON, who sounds like a cross between JOHNNY GIOELI (HARDLINE, AXEL RUDI PELL) and the NOCTURNAL RITES singer, this EDGEND from Israel is a band worth checking out as soon as possible. Musically it is pure 2000s Melodic Progressive Power Metal that fits somewhere between BALANCE OF POWER, PAGAN'S MIND, EVERGREY and SYMPHONY X. They reach this high level several times throughout the CD, so fans of mentioned bands will absolutely love this band. One of the absolute highlights here is the epic "Balance", which shows the incredible musicianship of this band, as well as creating beautiful typical Progressive Metal melodies. Without any doubts, I am safe to say we have a winner here! More info at: http://www.myspace.com/edgendband
(Points: 8.9 out of 10)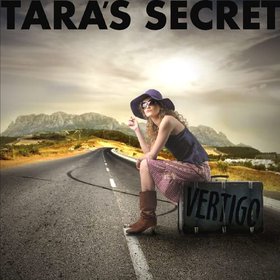 TARA'S SECRET 'VERTIGO' (BLACK CAT MUSIC)
The UK based band TARA'S SECRET releases it's 3rd CD 'Vertigo'. Musically nothing has changed and so once again we are treated on some great pure 80s Melodic Hardrock. Maybe not original, it all sounds damn catchy and very melodic, especially uptempo melodic rockers like "Rock'N'Roll Beauty queen", "Natural high (Rain of love)", "Promises" (best song, sounds like JIM PETERIK of SURVIVOR doing a cover of "Wishing well" of FREE in a RAINBOW 1981 style!) and "Homeland" (BON JOVI could have done this!). The band sounds like DOKKEN used to sound in the 80s, with some WHITE LION, DANGER DANGER, PAUL LAINE similarities as well, so really Classic 80s US Arena Melodic Rock. One of the songs I really need to mention here is the lovely midtempo AOR/Melodic Rocker "The last 2 know" (reminding me of the rare band BLUE RAIN), which features the incredible female singer SUE WILLETTS of DANTE FOX as guest vocalist. 15 years ago I first heard Sue singing on that legendary debut demo tape of DANTE FOX and not soon after she even performed here in Holland with her band DANTE FOX… memories…memories… Anyway, I can not believe this was 15 years ago and what strikes me even more is the fact that one of Britain's finest female singers of all times only recorded a few albums with DANTE FOX, because Sue has such an amazing voice that it really makes me mad I can only listen to those couple of albums she did. I truly miss her vocals and to hear her again on this new TARA'S SECRET and the fact she is still able to sing as the best, it gives me hope that she will perhaps record more material in the near future. Anyway, back to TARA'S SECRET and informing you this is a great 80s Melodic Rockalbum that can easily be checked out by fans of DOKKEN, CONEY HATCH, PAUL LAINE, KANE ROBERTS, RAGE (UK), 80s 38 SPECIAL and of course 80s BON JOVI! More at: http://www.taras-secret.com and http://www.myspace.com/tarassecret
(Points: 8.4 out of 10)

DR. GRIND 'SPEECHLESS' (EONIAN RECORDS)
The US label EONIAN RECORDS is known for it's high quality releases of bands that were active in the period 1987-1993, but never managed to release an official album. The releases done on EONIAN RECORDS now contains fully restored and remastered demos the bands recorded some 15-20 years ago and everything has been secured in not making this sound dated at all. The sound quality is always top-notch and so is the artwork, making these releases not only a must-have for fans of the late 80s US Hair Metal style, but the albums also sound as if they were recorded recently. For instance DR. GRIND and their release 'Speechless'. This Seattle based band was active in the early 90s and were close to a major label deal when Grunge took it's toll. A shame really, because now hearing the 17 tracks on the CD shows they were a superb high quality band. Excellent high-pitched vocalwork, loadsa catchy melodies and a big Melodic Hardrock meets Progressive Metalsound made DR. GRIND stood out definitely. The band sounded like a mix between RAIL, QUEENSRYCHE, TNT and 80s CRIMSON GLORY, sometimes straight-ahead and at other times slightly progressive, but always keen on strong melodies, particularly thanks to their strong lead vocalist RICK ALLEN. Songs like "Livin' a lie", "Shotgun", Speechless", "Janie", "Love will find a way", "Time will tell", etc. all had the classic late 80s uptempo Melodic Hardrocksound of DOKKEN/FIREHOUSE mixed with some of QUEENRSYCHE/ CRIMSON GLORY instrumental Progmetal parts, very catchy tunes actually and without a doubt major label ready back then and even now almost 20 years later. This band could have easily become big if the early 90s scene had now been so rapidly changed by the Seattle movement. Anyway, excellent release of EONIAN RECORDS! More info at: www.eonianrecords.com
(Points: 8.8 out of 10)

FELONY 'HELLTOWN HOTEL' (EONIAN RECORDS)
Of course the late 80s were 'a major label looking for the next Hair Metalband kinda period' and during this period a lot of bands missed the boat. On the other hand also a lot of major label releases were mostly one-off releases, as the bands were dropped due to the lack of success. One way or the other, the real success of bands lasting more than 1 release on a major label was in the minority and who knows what would have happened to a band like FELONY if they had gotten a label deal 20 years ago. It didn't happen and now we are looking at a nice collection of songs they recorded in 1990 and 1993. Musically uptempo Party Hardrock when they are at their best, such as during "Dancin' on my grave", "Heist in Helltown" (included 3 times, 1990, 1993 and a live version), "Street fight", "Days of disease" and "Mississippi rollin'". Songs that sound not too far away from MOTLEY CRUE, EVERY MOTHER'S NIGHTMARE, a little D.A.D. and some VAIN and even GUNS'N'ROSES Sleazy hardrock mixed in here and there. A little rawer and rougher than the more polished major label bands at the time, this band now finds it's recordings from 15+ years ago finally officially available on CD. More info at: www.eonianrecords.com
(Points: 8.1 out of 10)

SGT. ROXX 'WEAPON OF MISS DESTRACTION' (EONIAN RECORDS)
SGT. ROXX were yet another band that could have been right up there with the big boys from bands like WARRANT, WINGER, SLAUGHTER and such, but this Chicago based band had to wait until now for an official release of their early 90s recordings. The band's sound was a mix of Glam influenced uptempo Melodic Hardrock (mid 80s style) in great tunes like "Why'd you lie", "Thinkin of you", "Ransom", "4th Time out" and "I don't know" (excellent very catchy), Melodic Rockballads a la WARRANT/WINGER ("Movin' on" and "Don't cry"), here and there a groovy little rocker and some semi melodic rock a la LILLIAN AXE ("Wrap yourself"), although there's some POISON (1990) and WILD BOYZ kinda material also to be heard. A mix of of almost every US major label mainstream Hardrock style of the late 80s/early 90s was to be heard and yet they did not get the lucky break they truly deserved, because upon hearing now this CD, it really sometimes is as good as any of the mentioned bands, so get yourself a copy of you're into the classic late 80s Hair Metal style! More info at: www.eonianrecords.com
(Points: 8.5 out of 10)

STRIKE TWICE 'STRIKE TWICE' (EONIAN RECORDS)
Sounding dangerously close to VINCE NEIL, yet like a much better version happily, the lead singer of STRIKE TWICE (MICHAEL HAYES) could have easily turn STRIKE TWICE into the next big thing in the USA back in 1989. However they were only able to record a handful of demos that have now been put together on 1 CD. The band offered most of the time groovy Hardrock in the familiar WARRANT/WINGER style of 1989, so not really a la MOTLEY CRUE despite the VINCE NEIL comparison. Highlights are the more Melodic Hardrock based "Never let go" and "Back door" as well as the semi-ballads "One night with you" and "Wake up cryin'". The New York band was active between 1985 and 1993, but like many other bands fell apart due to the changing music climate. 15 years after their split they reunited and now this CD of old demos is released, so who knows if now the future looks brighter than in the Hair Metal days! More info at: www.eonianrecords.com
(Points: 8.3 out of 10)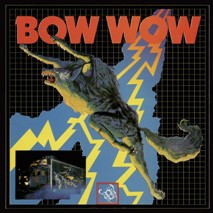 BOW WOW 'BOW WOW/SIGNAL FIRE/CHARGE/SUPER LIVE' (JAPAN ROCK CANDY RECORDS)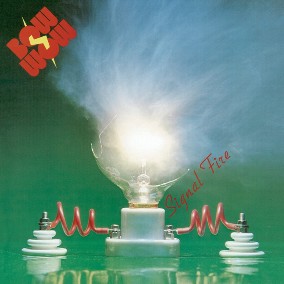 In the 1970s Western Hardrock was hugely popular in Japan, but the lack of any Japanese bands seemed a little awkward. It all changed during the mid 1970s when the very first Hardrockband made it's entrance. The band was called BOW WOW and they did exactly what no Japanese bands had done before, namely playing pure Western Hardrock. They combined 70s Classic Hardrock, Bluesrock and Progressive Rock better than anyone else actually and were close to Melodic Metal at times ("Jet Jive" for example). Mixing the best of CREAM, RAINBOW, DEEP PURPLE, URIAH HEEP and RUSH, BOW WOW set the bar of what would become known as Japanese Rock, J-Rock in short and later throughout the 1980s J-Metal. However, they were the first and especially thanks to the superb guitarwork of guitarist KYOJI YAMAMOTO the level was set very high. Although EDDIE VAN HALEN and YNGWIE MALMSTEEN became very popular during the 1980s in Japan, actually this Kyoji had already been showing his amazing guitar skills on the 1970s BOW WOW releases. Just listen to songs like "James in my casket", "Theme of Bow Wow", "Still" and "Must say 'Adieu'" and you can hear the strength of this band all together. Need to be said that vocally the Japanese never had and never will deliver a sensational singer, which is also the case here, but on the other hand, their way of singing was introduced in Rock/Hardrock for the first time to an international audience on the BOW WOW releases from the 1970s. 4 of their 1970s releases have now been released onto CD by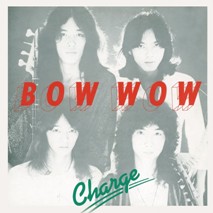 JAPAN ROCK CANDY RECORDS. This sublabel of ROCK CANDY RECORDS will release many more J-Rock and J-Metal Classics from the past in the next few years (hopefully bands like GRAND SLAM, NIGHT HAWKS,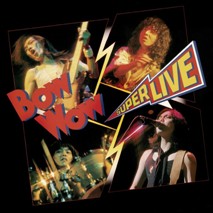 EARTHSHAKER, SHOW-YA, RABBIT… will follow soon), but for now the first 4 releases concentrate on the 1970s BOW WOW releases 'Bow wow', 'Signal fire', 'Charge' and 'Super live'. 'Charge' from 1977 was perhaps their finest release, with some really strong melodies, such as in the awesome "Rock and roll Kid", which is a pure melodic rocker and also closing track "Behind the mask". 'Charge' was an album featuring typical Japanese melodies that have been until this very day been copied millions of times by other bands in the J-Rock and J-Metal sound. However, 'Charge' was much more melodic than the first 2 albums 'Bow wow' and 'Signal fire' that both showed a more typical 1970s experimental side of the band, which on the other hand are highly recommended to the fans of guitar virtuosity. The 1978 released live album 'Super live' combined the best of both worlds, because here melodies and guitar virtuocity went hand in hand, so perhaps this is the most recommended release of the band. Due to a very popular British Boy/Girl band named BOW WOW WOW in the early 80s, the band had to change their name to VOW WOW, under which they became a rather successful band in Europe throughout the 1980s with quite a few major label releases. However, the music had moved to standard AOR/Melodic Hardrock by the late 80s and so if you want to hear how Japanese Rock/Hardrock/Metal find it's real origin than look no further than these excellent 4 re-issues at: www.rockcandyrecords.com
(Points: 8.5 out of 10)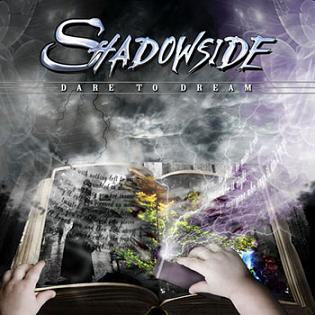 SHADOWSIDE 'DARE TO DREAM' (RADAR RECORDS/SONY MUSIC BRAZIL)
The Brazilian band SHADOWSIDE was formed in the beginning of the 2000s and before their new album 'Dare to dream' they already released an EP and a full-length CD, which we both reviewed. However, with this new CD, the band makes a major step, as the sound is huge, thanks to the fact that most of the CD was recorded in the USA (recorded, produced and mixed by Dave Schiffman, who is known for working with artists such as AUDIOSLAVE, SYSTEM OF A DOWN, RED HOT CHILLI PEPPERS, SIX FEET UNDER and mastered by Howie Weinberg, known for his works with several gold and platinum selling artists such as IRON MAIDEN, RUSH, PANTERA, AEROSMITH, METALLICA and several others) and secondly, they are now on a label, which is distributed in Brazil through SONY MUSIC. At the time of the release of this disc several months ago it was one of the best selling CDs in Brazil! Meaning that this SHADOWSIDE has come a long way and now in 2009 belong to the best selling Metalbands from Brazil. They have a very strong female lead singer called DANI NOLDEN and the band's uptempo Melodic Heavy Rock/Metal sounds very powerful, especially during fantastic songs like "In the night", "Last thoughts", "Life denied" and "Dare to dream". No doubt about it, SHADOWSIDE is one of the upcoming new sensational bands from Brazil and perhaps in 10 years from now as well-known as ANGRA or even SEPULTURA once were! More info at: http://www.shadowside.ws and www.myspace.com/shadowsideband
(Points: 8.8 out of 10)
AIRRACE 'SHAFT OF LIGHT' (ROCK CANDY RECORDS)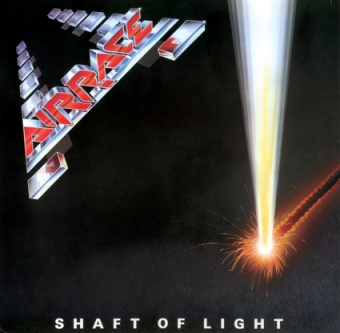 Originally released back in 1984, the only AIRRACE album has always been a classic in the AOR genre. An underrated Classic actually, as this is one of those albums that has never been on the top of the playlists of AOR fans. I completely do not understand why, but along with PREVIEW, also this AIRRACE album was on top of my playlists for years. In fact, every time I saw the original vinyl copy in a bargain bin of a record stores I had to buy it, ending up nowadays with 4 or 5 LP copies. So the record itself was not a real rare one, but nevertheless the included AOR material was of a very high level that clearly sounded exactly like a pure American A.O.R./Radiorock record from 1983/1984. Think of bands like PREVIEW, SHELTER, STEEL BREEZE, SILVER CONDOR, 707, FRANKE AND THE KNOCKOUTS, ALLIANCE (1982) and some TOUCH and NIGHT RANGER as well and then you can easily put in this AIRRACE right in between, although for the more mainstream music fans out there, FOREIGNER similarities are also very clear (see "Promise to call" for example). KEITH MURRELL is one of my all-time favorite vocalists, a pure AOR singer with a voice that just makes you amazed every time you hear it, reminding of not only a LOU GRAMM or a MARK FREE, but also the soul of a FRANKE PREVITE (FRANKE AND THE KNOCKOUTS) or MARC BUCCHARE (ALLIANCE) can be heard in Keith's voice, so he was and still is the absolute top of the bill! The way he sings lyrics is unbelievable and on this AIRRACE record he sounded at his best. Sure, the UK delivered more pure AOR records, which are also classics (ATLANTIC, LIONHEART, FM, WALK THE WIRE, PASSION STREET, MORITZ, PEROUX, STRANGEWAYS…), but somehow this one AIRRACE album sounded the closest to an American AOR band from the early 80s a British band ever reached in AOR history! Not really a surprise if you count the fact that the album was recorded in New York, with as producer none-other than BEAU HILL, who in the later 80s would become one of the major Hair Metal producers in the USA. AIRRACE will however always be remembered as being the first band of drummer JASON BONHAM, the son of the legendary LED ZEPPELIN drummer JOHN BONHAM. Probably thanks to Jason's father, the band ended up being signed to ATLANTIC RECORDS, releasing a major label debut album with them, but due to the lack of success it was all over in a minute sadly. Anyway, now 25 years later the album has finally been re-issued onto CD, sounding crystal clear thanks to the excellent remastering of JON ASTLEY. Songs like "I don't care", "First one over the line" (the verse 'Determination is my secret' is sung so beautiful and the guitarsolo is 80s AOR at it's best as well as the haunting chorus, so close to PREVIEW's 83 Classic!), "Open your eyes" (another pure PREVIEW sounding track), "Brief encounter", "Caught in the game", "All I'm asking" and "Didn't wanna lose ya" easily stood the test of time and still sound like the AOR Classic tunes they have always been in my book. Sadly it was only one album and each of the members went their own way, KEITH MURRELL even ended up singing for MAMA'S BOYS, although he also recorded a bunch of sensational demos, which I hope someday will be released on CD, just for the next generation to hear. Along with some fantastic extensive liner notes, rare pics and the addition of 2 demo bonustracks, this is a must-have release for any 80s AOR fan. This re-issue probably is also done due to the reunion of the band some months ago, with them playing the Firefest in the UK and let's truly hope a new album will also be recorded. Although Jason is not on board anymore, as he is in FOREIGNER and who knows in a reunited LED ZEPPELIN someday, still KEITH MURRELL shines on lead vocals together with keyboardplayer TOBY SADLER and founding member LAURIE MANSWORTH on guitars. Anyway, this release along with the PREVIEW one are the 2 finest re-issues done on the best re-issue label in the world, ROCK CANDY RECORDS at: www.rockcandyrecords.com
(Points: 9.5 out of 10)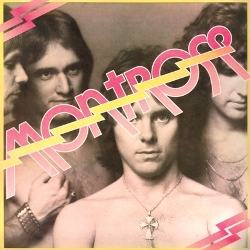 MONTROSE 'MONTROSE' (ROCK CANDY RECORDS)
Before there was Y & T, VAN HALEN, GAMMA or actually any real Hardrockband at all in California, there was this band called MONTROSE, a real Heavy Rockband that created a sound that many years later was overdone a zillion times by countless other bands in the Californian region. In fact, now 35 years later the album still sounds as fresh as on the day it was recorded in 1973/1974. Many modern rockbands actually have the same groovy heavy rocksound that was already captured 35 years ago on the first MONTROSE record. Of course LED ZEPPELIN, THE WHO and AEROSMITH were already also doing the same sort of Rockstyle, but MONTROSE was heavier, featuring a guitar virtuose (RONNIE MONTROSE) and a superb new lead singer SAMMY HAGAR, who in later years would become of course the VAN HALEN singer for a long while. The band's debut from 1974 has now been re-issued onto CD for the first time, sounding crystal clear and as with all ROCK CANDY releases, loaded with extensive liner notes and rare pics of the band. Songs like "Rock the nation", "Bad Motor Scooter", "Space station #5" and "Rock candy" easily stood the test of time and would be regarded as sensational if these were done by a new band nowadays. THE ANSWER for example may sound sensational to some nowadays, actually MONTROSE already did the same thing more than 3 decades ago on this Classic Hardrock album, which now finally has been re-issued onto CD by ROCK CANDY RECORDS at: www.rockcandyrecords.com
(Points: 8.8 out of 10)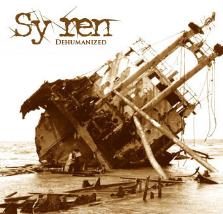 SYREN 'DEHUMANIZED' (INDEPENDENT)
SYREN is a 3-piece all-girl band from Michigan, USA with a sound that despite the use of an acoustic guitar, bass and drums sounds very bombastic and big, equal to almost a normal hardrocking act. However, the main thing here that makes SYREN standout between the rest are the excellent vocals of guitarists ERIN BENNETT. Her singing is very melodic and due to the lack of the electric guitar sounds very upfront and therefore perhaps making it a pleasure to listen to all throughout the CD. Like mentioned they rock but without the big guitars! You can clearly the elements of HEART and RUSH slipped right through, so Progressive and Folk elements are right there in each of the songs, while the band is keen on strong melodies, such as can be heard at best during "Dehumanized", "Treasured ones" and "Tybalt Jones". The band is currently based in Holland, doing touring throughout the country this year and I am safe to say that they are doing a very good job, also live I think (not seen a show yet). SYREN is definitely one of those bands with a sound that is appreciated very much here in The Netherlands, as they play honest and strong 'real' music that is based around an acoustic guitar, an emotional female voice and well-thought lyrics, so not that strange they are now settled over here, because these 3 elements have always been an important part in the Dutch music history. Who knows they might have their break here soon (wake up GIEL BEELEN/DE WERELD DRAAIT DOOR!!!). Highly recommended to fans of HEART, JETHRO TULL, CHALLENGE… More info at: http://www.syrenband.com/
(Points: 8.5 out of 10)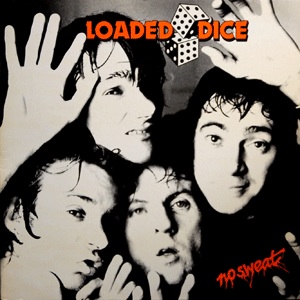 LOADED DICE 'NO SWEAT' (ZERO HOUR RECORDS/IMPORT AUSTRALIA)
LOADED DICE were an Australian band that could have become one of the Aussies main Rockbands if they had continued, but somehow they released one major label album 30 years ago and afterwards never followed that up. In fact, only a few years after it's original release they split up. The band released their one and only album 'No sweat' in late 1979. This album was filled with very strong catchy pure UK/US orientated Powerpop that combined the 1977 UK Punk energy with the 1965 UK Garage Rock melodies, sorta mixing THE UNDERTONES/THE BOYS with THE BEATLES/THE HOLLIES. Pure Powerpop as it was also played in the UK at the time by countless bands. Anyway, LOADED DICE had their short share of fame and fortune with a few hitsingles, but never really reached superstardom, despite all of their songs were very catchy little tunes. Of course in the UK many new bands were playing this style, meaning that the band would have to concentrate on homeland success, which did not occur. The band had INXS as their support act for a while, but throughout the 1980s it became clear that it would be wishful thinking LOADED DICE would ever be headliner again and so they called it quits in 1982, but reformed here and there later on. No recordings were done aymore, but now 30 years later their one-off album has been re-issued onto CD and for the long-time fans of the band, this re-issue comes along with 10 unreleased bonus tracks. So justice after all to one fine example of Classic late 70s Powerpop on this new CD release by ZERO HOUR RECORDS. More info at: www.zerohourrecords.com.au
(Points: 8.4 out of 10)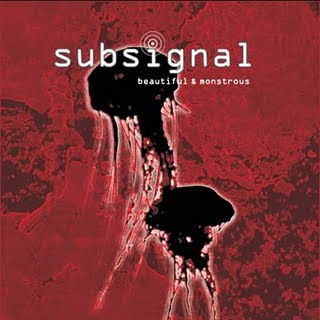 SUBSIGNAL 'BEAUTIFUL ET MONSTREUS' (ZYX MUSIC/GOLDEN CORE RECORDS)
The German band SUBSIGNAL was formed in 2007 by 2 former SIEGES EVEN and DREAMSCAPE members. Although SIEGES EVEN has always been a very consistent band with decent releases, none of their albums really stood out. However, with the debut CD release 'Beautiful Et Monstreus' of SUBSIGNAL, a spin-off band from SIEGES EVEN, we can hear something really sensational. This is Melodic Progressive Rock to perfection. This album sounds very impressive, basically reaching the same affect as albums of KINO, IT BITES, FROST and such did the past few years. This is Progressive Rock with melodies all over the place, so not long complicated parts, but also featuring strong melodies in the choruses and besides some great guitar riffs also superb vocalwork of ex-SIEGES EVEN singer ARNO MENSES. The band sounds modern and up-to-date, progressive and still super melodic in both the vocal and guitar department. Songs like "Where angels fear to tread", "Paradigm" and "To hope the road is long" (almost an AOR/Westcoast ish chorus!) sound like the best Progressive Rock created in 2009! A sensational release and perhaps maybe the finest Progressive Rockalbum of 2009! More info at: www.subsignalband.com
(Points: 8.8 out of 10)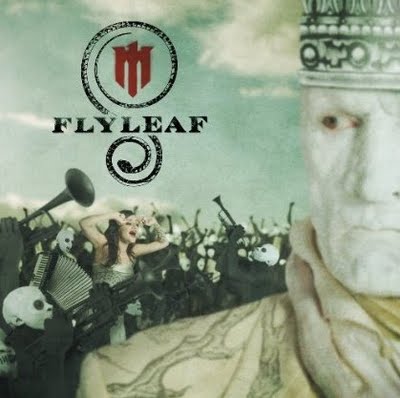 FLYLEAF 'MEMENTO MORI' (OCTOSCOPE MUSIC/OCTONE RECORDS/A&M RECORDS USA)
Back in 2005 the female fronted Texas based band FLYLEAF released it's debut CD, which became a very successful album in their homeland of the USA, where they sold more than a million copies. It took them however 4 years to release a follow-up, partly due to some personal 'health' issues the bandmembers were facing, but with the release of the new album 'Memento mori' they seem to have overcome all their problems, which is also clearly reflected in the lyrics of the 14 included songs. Musically they follow the same path taken on their debut from 4 years ago, which is the typical 2000s female fronted US Rocksound that sounds very melodic and catchy, but also modern with a distorted guitarsound set as background. Of course PARAMORE is a real strong comparison here, but FLYLEAF is definitely heavier and much darker in their final approach. Songs like "Again" (the first single, quite a sensational song with a superstrong melodic chorus), "Missing", "This close" and "Set apart this dream" are all very memorable tunes that sound like a mix between PARAMORE, THE GATHERING and a little RUSH/COHEED AND CAMBRIA. With the release of their 2nd album 'Memento mori', the US band FLYLEAF clearly shows they are one of the better female fronted rockbands out there at the moment. They combine excellent melodies with a tough modern rocksound and especially thanks to their amazing lead singer LACEY MOSLEY they are lifted way above the thousands of other new US Rockbands. More info at: www.myspace.com/flyleaf and www.flyleafmusic.com
(Points: 8.7 out of 10)
VARIOUS ARTISTS/BANDS 'VARIOUS ALBUMS MAGNA CARTA RECORDS' (MAGNA CARTA RECORDS)
3 new albums on the American Prog/Instrumental Guitar/Fusion based label MAGNA CARTA RECORDS. Like all their releases in the past, also these 3 new releases are high quality CDs filled with some excellent performances of musicians whom mostly already earned a lot of recognition in the music business. First off is STEVE MORSE and his CD 'Prime cuts volume 2', which is an album that contains picks from works he has done in the past with all sorts of bands, projects and solo stuff, including songs taken from albums he did as STEVE MORSE BAND, solo, with JORDAN RUDESS, a RUSH tribute, etc. Of course Steve is best known as being the guitarist for KANSAS and DEEP PURPLE, but he has done a lot of side projects and solo releases, of which the finest songs can be heard on this CD. Most of the songs are instrumental and quite groovy, except the RUSH tribute song "Red barchetta" which features JAMES LA BRIE on vocals (8.5). JAM ON GUITARS is a release that combines basically a lot of different music genres, ranging from Folk to Jazz to Blues to Hardrock and so on. In fact it is a must-have release for any guitarfreak, because none other than guitarists like STEVE MORSE, ALEX SKOLNICK, JERRY GARCIA, MICHAEL LEE FIRKINS, CHRIS POLAND and a whole bunch more legendary guitarplayers did a Jam Session together, which can be heard on this CD. 12 songs are included and basically for any guitar fan this is something worth checking out, because each and every player is showing his best skills in the most diverse music genres one can imagine, which is making this disc a rather unique project. (8.5) And finally there is a compilation CD on MAGNA CARTA RECORDS, which is titled 'Prog around the world'. A very interesting release that indeed contains Progbands from all over the world (Italy, Israel, The Netherlands, Hungary, Canada, Brazil, UK, USA, France, Sweden). The only pity is that nothing new is brought on this disc, because ach of the 12 included songs are taken from the band's releases on MAGNA CARTA RECORDS. The included song from LEMUR VOICE for example is taken from their one and only album 'Insights' which was released halfway the 1990s and was in fact one of the first reviews in Strutter'zine! Nevertheless, the compilation is still very interesting to check out if you don't own any of MAGNA CARTA releases, because here you get 12 great different progbands for the price of one. Highlights are AGE OF NEMESIS, DERDIAN (one of the best bands to fail from Italy in the past few years!), LEMUR VOICE, KHALLICE and ANTROPHIA, all playing excellent high quality Melodic Progressiv Metal! Hopefully MAGNA CARTA will release more of such releases soon, because these Progmetal releases were of a very high level and scream for a follow-up! More info at: www.magnacarta.net
(Points: -)
BLACKBERRY SMOKE 'LITTLE PIECE OF DIXIE' (BIG KARMA RECORDS/ADRENALINE RECORDS)
Southern Rock and Country are 2 pure American genres and combining the 2 styles isn't done that often, but BLACKBERRY SMOKE is a band that took the challenge together with producer DANN HUFF. The band's CD 'Little piece of dixie' is indeed showing a mix of both Country and Southern Rock, sounding like classic THE OUTLAWS, LYNYRD SKYNYRD, MOLLY HATCHET, ALLMAN BROTHERS BANDS and such, yet with a strong Country touch in especially the vocal department. DAN HUFF produced the CD and of course he is known as being the GIANT frontmen, but musically BLACKBERRY SMOKE is something complete different. Check it out for yourself at: www.blackberrysmoke.com
(Points: 8.0 out of 10)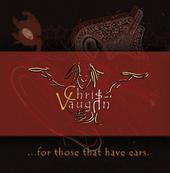 CHRIS VAUGHN '…FOR THOSE THAT HAVE EARS' (NEW TOY MUSIC)
CHRIS VAUGHN is a singer/songwriter from New Jersey who is clearly influenced by the classic New Jersey Pop/Rock genre, sounding like a BON JOVI or a HENRY LEE SUMMER or even BRUCE SPRINGSTEEN, yet with sometimes a rockier approach and also at times even reminding of DAUGHTRY's modern melodic rock. Anyway, Chris released his debut CD recently and with the help of a well-known musician called KENNAN KEATING (BEYONCE, JAMES BROWN, NINE INCH NAILS...) who plays bass, but also co-produced the album as well doing a lot of co-songwriting with Chris, this has become a very nice album to check out. Released on his own label NEW TOY MUSIC, this CD definitely has potential. A song like "Speak" sounds dangerously close to BON JOVI's semi-ballads, but I would rather prefer the more rocking tunes "Fallen angel" (a very catchy melodic chorus), "Habit" (best song, a very melodic rock orientated song) and "Lady love". Need to be mentioned that most of the songs are semi-ballad or midtempo orientated, so if next time time some more uptempo rockers could be included that would be a nice welcome. Chris sings very well and anyone interesting in hearing a cross between DAUGHTRY and modern BON JOVI will absolutely love this first CD of CHRIS VAUGHN from New Jersey. More info at: www.chrisvaughnonline.com and email him at: chrisvaughn@newtoymusic.com
(Points: 8.3 out of 10)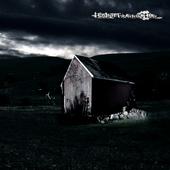 THE DUST CONNECTION 'TRAILS' (SNAKEBITE RECORDS/ROCK INC/BERTUS)
THE DUST CONNECTION is a real surprise, because from out of nowhere this band landed on my desk. They are coming out of The Netherlands and have released a high quality debut CD titled 'Trails'. Musically this is prime-time Melodic Progressive Metal with a dark edge, very close to EVERGREY (vocally), MERCENARY (without the growling) and THRESHOLD (the overall sound). The production is excellent, the included material is at an internationally high level and fans of mentioned bands can easily grab this one, because all together it sounds like one of the better darker Progmetal releases of 2009! Remarkable are the lovely keyboard vs guitar duals as well as the superstrong lead vocals of singer JEROEN VOOGD, who could well turn this THE DUST CONNECTION into the next big thing in the Metalscene… who knows! Make sure not to miss this release, more at: www.thedustconnection.com
(Points: 8.6 out of 10)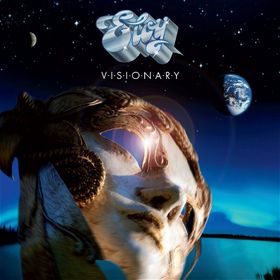 ELOY 'VISIONARY' (ARTISTS STATION RECORDS/SOULFOOD MUSIC/ROCK INC)
It's unbelievable, but after a silence of 11 years, the legendary German Symphonic Rockband ELOY returns with a new CD titled 'Visionary'. ELOY was one of the main prog/sympho bands from Germany that had huge success during the 1970s with long concept prog/sympho anthems. Throughout the 1980s they changed their sound a little, going for a more safe aor/melodic rock direction, but in the 90s they went back to their Sympho/Prog roots with the release of 'Ocean 2 – The Answer', which was the follow-up to their classic 1977 album of the same name. Somehow that was the end of the band at the end of the 90s and it was not expected ELOY would ever make a comeback. However, this is the music business and especially the past few years it seems like every band makes a return to the scene. ELOY returns with 'Visionary', which does not really sound like ELOY in the first place, because after a couple of listens it more or less sounds like a typical modern day Neo-Progalbum a la IQ and SYLVAN. Not bad at all of course, with 7 nice long tracks included, but perhaps for die-hard ELOY fans a slight disappointment. Not saying it is something completely different, but the first couple of songs do show a more updated sound than classic ELOY. Nevertheless, the Neo-Progfans will still love this a lot, because this CD has a lot to offer and reminds me here and there also a bit of KAYAK ("The challenge") and PINK FLOYD comparisons are very clear. Yet less Sympho and more Prog is the name of the game here, although the later tracks on the CD do remind one of classic ELOY again happily. So, this is recommended to fans of especially SYLVAN, but still also ELOY fans might want to take this challenge and check out the new release of their favorite band, although do not expect a real classic here! More info at: www.eloy-legacy.com
(Points: 8.2 out of 10)
TASTE 'WALL TO WALL' (BAD REPUTATION RECORDS)
Boy oh boy! TASTE is a band formed way back in August 1966, sure I remember it well (LOL!). Anyway, almost 45 years later, the band is still alive and well with a brandnew CD titled 'Wall to wall' that actually does sound quite good too. This is Classic Rock at it's very best, a little CREAM here, a little URIAH HEEP there and some DEEP PURPLE, well there you have TASTE. Although the band sounds like they have been together for indeed 40+ years, they actually split up in the early 80s after frontman RORY GALLAGHER went on becoming a superstar. It was not until 2006 when they more or less reformed, without Rory of course, but on the other hand, the members in the 2009 line-up actually also joined TASTE at a later stage, so no original members are in TASTE nowadays, but drummer JOHN WILSON was one of the members from the band's original late 60s line-up that even played support act for CREAM and JIMI HENDRIX. So wether calling this TASTE is a big question, but there is a link to their past on the other hand, so… Anyway, the vocal and guitarwork are very good and this new TASTE CD contains some well played guitar based bluesy rock/classic rock in the best late 60s style of CREAM, JIMI HENDRIX… More info at: www.taste.uk.com
(Points: 8.0 out of 10)
MYSTERY BLUE 'HELL AND FURY' (BERNETT RECORDS)
The French band MYSTERY BLUE has been active for quite some years now. With 'Hell and fury' they release their 5th album so far. They started way back in the early 80s, releasing 2 LPs in the middle of the 80s, but somehow things didn't work out that smoothly, but in 1996 with a new line-up, including a female lead singer, MYSTERY BLUE returned to the scene. They released a couple of independent albums throughout the 1990s. In the 2000s they were signed to a couple of Metal labels, releasing high quality CDs on first STEELHEART RECORDS and then MAUSOLEUM RECORDS, but are now signed to BERNETT RECORDS, on which they have released their new CD 'Hell and fury'. The band has always kept on playing Melodic Metal, yet since 1996 with a female singer and on the new CD it sounds pretty good actually. 11 new tracks can be found here and most of them are fast uptempo Melodic Power Metal pieces. It reminds me a little of the other female fronted French Melodic Metalbands from the past, namely SYREN'S CALL and HEADLINE, if anyone remember them actually? Think it's best to check out MYSTERY BLUE for yourself at: www.mysteryblue.com
(Points: 8.2 out of 10)
JUGGERNAUT 'WHERE MOUNTAINS WALK' (SUBSOUND RECORDS/ROCK INC)
JUGGERNAUT should not be confused with bands from the past which were named JAUGERNAUT, JUGGERNAUT or whatever they were called. This JUGGERNAUT was born in Italy in the winter of 2006 and are now releasing their debut CD "Where mountains walk'. The music is instrumental and mixes dark Gothic, Death and Doom Metal like OPETH also does, but then instrumental, so no growling or any vocals can be heard here. Nicely done, but only interesting for die-hard Instrumental Metalfans… Check for yourself at: www.myspace.com/thejuggernautband
(Points: 7.8 out of 10)
CHINA WHITE 'CHALLENGES' (ROCK COMPANY/TSM/SLW PROMOTIONS)
The history of the Dutch band CHINAWHITE goes back a long way. The band was formed at the end of the 1980s and released 2 CDs during this period, now following it up with the 3rd CD 'Challenge'. Musically they have always been mixing Classic Hardrock, Progressive Rock/Metal and Symphonic Melodic Rock. A little FATES WARNING here, some URIAH HEEP there and RUSH influences added to make up the melodic progressive rocksound of CHINA WHITE. Instrumental it sounds very sensational, but vocally it could use a little more punch and strength. Sometimes the band goes for a very melodic path such as during the midtempo melodic rocker "How many miles", but a song like "Challenges – Dreams of a child" or "Better than you" is definitely pure Progressive Metal. All done very well, the 11 included songs on the band's new CD and for more info I refer to: www.chinawhite.nl
(Points: 8.0 out of 10)
ANGEL HOUSE 'THE GUN, THE LOVE AND THE CROSS' (ESCAPE MUSIC)
Here we have real typical British sounding Hardrock/Metalalbum. The band is called ANGEL HOUSE and were formed in 2004 in the Metal capital of the world, Birmingham (PRIEST, SABBATH, MAGNUM, OZZY). Musically they play pure pure NWOBHMish influenced material, which sometimes also goes into a Melodic Hardrockstyle a la PRAYING MANTIS and then they are their best, such as during uptemp MHR songs like "House of law", "Hit the target" and "The last song". Fans of ANGEL WITCH, TYGERS OF PAN TANG and even THIN LIZZY might wanna check out this release, although it is not a sensational album. Nevertheless, for more info please go to: http://www.myspace.com/angelhouserock
(Points: 7.9 out of 10)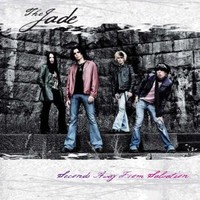 THE JADE 'SECONDS AWAY FROM SALVATION' (NORTH AND SOUND/TWILIGHT VERTRIEB)
THE JADE are coming out of Finland, but do not sound at all like that, because the British influences are all over the place! 3 of the 4 members lived for years in London, so that is then not really a surprise. Anyway, THE JADE releases it's debut CD with 'Seconds away from salvation', a very strong Melodic Rockalbum that also contains some UK Classic Rock influences in especially the vocal and chorus departments. The CD is quite lengthy, with 14 tracks included and with catchy uptempo melodic rockers like "Roses are burning", "Drowning", "Before the dawn" and "King's cross", they show they have the potential to become the next big thing. These are all very memorable tunes that sound like a cross between the dark 00s Melodic Rock of HIM and DAVID BOWIE's ZIGGY STARDUST' Glamrock of the 1970s, if that is possible of course! Make sure not to miss this band, because they might become really huge in the near future, thanks to a bunch of excellent catchy uptempo modern classic rocksongs on their debut CD 'Seconds away from salvation'. More info at: www.myspace.com/thejadenet
(Points: 8.7 out of 10)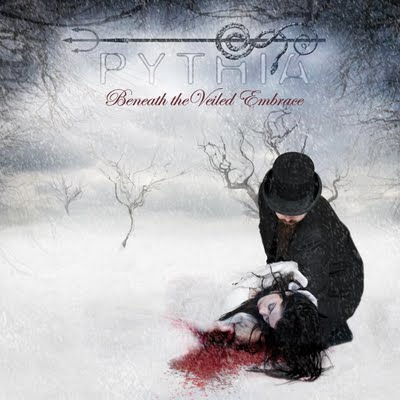 PYTHIA 'BENEATH THE VEILED EMBRACE' (GOLDEN AXE RECORDS/GENEPOOL/UNIVERSAL MUSIC UK IMPORT)
Finally the UK has a female fronted Gothic Metal band that truly delivers the goods and can easily match the high quality of the European mainland competitors like EPICA, XANDRIA, ELLIS, NIGHTWISH, AFTER FOREVER, DELAIN, EDENBRIDGE, etc. etc. Everything seems to sound picture perfect here… excellent soprano female vocals of EMILY ALICE OVENDEN, a huge sound, wonderful instrumental work and some really sensational songs, such as the fast early NIGHTWISH "Sweet cantation", which is the opener of the first CD of PYTHIA. The material is maybe not original, because comparisons to EPICA, DELAIN, WITHIN TEMPTATION and AFTER FOREVER are very clear, but it is all done very very well and one would really think this PYTHIA is a new Dutch band, but they are really coming out of the United Kingdom! The CD was mixed and mastered by the Dannish JACOB HANSEN (ROB ROCK, DESTRUCTION, THE WILDHEARTS…) and all together this album belongs to the best female fronted metal albums of 2009, along with EPICA and DELAIN. Check out especially superb catchy tunes like "Sarah (Bury her)", "Ride for Glory" (hello NIGHTWISH with TARJA!) and "Army of the damned", but actually every song is a winner here, perfectly fitting in between EPICA, old NIGHTWISH and AFTER FOREVER with some DELAINish choruses! Check them out asap at: www.pythiamusic.com and www.myspace.com/pythiamusic as this is the best newcomer in the female fronted melodic metal scene this year!
(Points: 8.8 out of 10)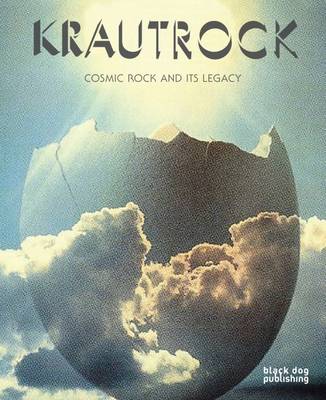 KRAUTROCK 'COSMIC ROCK AND ITS LEGACY BOOK' (BLACK DOG PUBLISHING)
After World War 2 the music scene mainly concentrated on the UK and the USA, because in mainland Europe people were hard at work rebuilding their damaged cities. However during the 1960s finally other countries started developing music scenes, especially in Holland, Sweden, Italy and West Germany many bands started playing and also recording material. Holland is known for the 60s Beat Rock scene, Italy for the Progrock in the 1970s and Sweden for a lot of different genres (Psych, Prog, Hardrock, AOR). West Germany developed their own style of music, which was labeled as KRAUTROCK. A real underground movement, which somehow made it's way to as far as the USA where bands like CAN, FAUST, AMON DUUL, KRAFTWERK and TANGERINE DREAM are now seen as true cult acts. KRAFTWERK and TANGERINE DREAM are of course the best known acts. TANGERINE DREAM, formed around KLAUS SCHULZE, are responsible for many movie themes/background music of the 1970s and 1980s and KRAFTWERK were probably the inventors of the 'House/Dance/Techno' music genre. However KRAUTROCK started during the late 60s in West Germany and it was a sort of revolution against the then popular UK/US Rocksound, because the bands in this movement played very experimental music. It sometimes could rock very hard, but at other times sound very experimental. Each of the bands sounded different, using different influences that could be eastern-tinged mysticism, relentless drum beating sounds, free jazz, dada, etc. etc. KRAUTROCK stood for freedom and going your own way, trying out each possible sound by using all sorts of instruments, although the organ/mellotron was the most used instrument in this genre. Anyway, the book 'Krautrock – Cosmic Rock and it's Legacy' is the perfect (and first) book about Krautrock that tells the complete story of this underground genre, perfectly categorized into the 35 most important bands (A-Z) and surrounded by interesting stories of producers and record label owners. Although the genre never died, the peak was during the late 60s and early 70s. Fans of the genre will absolutely love this book and I think anyone with an interest in music should be eager in checking out KRAUTROCK, discover the hidden gems for them and what better way than reading this book, which is available through: www.blackdogonline.com
(Points: 8.8 out of 10)
MARC MASTERS 'NO WAVE BOOK' (BLACK DOG PUBLISHING)
'No wave' is yet another fascinating book released by BLACK DOG PUBLISHING. Also this book covers an underground movement that was short-lived and had a very large cult underground following. It was the late 70s when Punk was already dying and in the UK New Wave started making it's way up, but in New York a genre labeled No Wave emerged thanks to a compilation LP put together by BRIAN ENO. It started a whole new movement within the underground scene of New York and basically acts like PATTI SMITH (best known act in this genre), LYDIA LUNCH and later SONIC YOUTH started playing Rock that did not sound like any other major label act in the USA back in the late 70s and the very early 80s. Actually this genre was the beginning of what would later become known as Alternative Rock and perhaps this was the foundation of the early 90s Grunge movement. Every few years in the music business there is a movement, which brings forward a lot of crap bands and some outstanding bands that live on for a longer period. However, No Wave was a really awkward genre, because it was very small and remained very much an underground happening, although the impact was quite big, because this original late 70s New York rockstyle founded it's way in later genres, such as the already mentioned Alternative and Grunge Rockgenres. Interesting book that introduces to most of us another anti-movement from the 70s that went a little further than Punk musically speaking. The book is available through: www.blackdogonline.com
(Points: 8.2 out of 10)
RIOT GRRRL 'REVOLUTION GIRL STYLE NOW! BOOK' (BLACK DOG PUBLISHING)
Just like the 'Krautrock' and 'No Wave' Books published by BLACK DOG PUBLISHING, also this 'Riot grrrl' book covers a movement not that many regular people are actually aware it existed. 'Riot grrrl' was a movement all over the world that saw women at the forefront. It was more a feminist movement than a real music genre, although music was the way for these women and girls to express their feelings and stand up for their rights. Strangely enough someone like JOAN JETT or THE RUNAWAYS are not mentioned at all in this book, while these girls surely were dominating women playing loud honest rockmusic where they clearly showed they were in charge. Anyway, 'Riot grrrl' was an underground movement that musically speaking concentrated on all-girl bands singing and playing their own kind of Alternative Rock/Punkrock. SHAMPOO, BIKINI KILL and THE PIPETTES are for example bands that perfectly fit the movement at best, but in this book I think the author is more taking the challenge on what 'Riot grrrl' stood for, which is fine by me, but the music aspect is put aside a bit sadly, because a small discography would have been interesting to include. Nevertheless, there are some nice stories on girl-bands to be find here, but I do think this book is only interesting for those of you who are actually aware and understood this 1990s feminist movement that started in the USA and spread out all over the world. Of course women in rock really took off during the 1990s and is now at it's peak with female singers even dominating tv-shows and this 'Riot grrrl' is the movement that might have started at all… or not??? This book should reveal it, so go check it out, as 'Riot grrrl – the book' is available through: www.blackdogonline.com
(Points: 7.8 out of 10)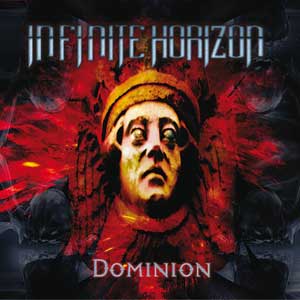 INFINITE HORIZON 'DOMINION' (BLACK BARDS ENTERTAINMENT/SONIC RENDEZVOUS)
INFINITE HORIZON were formed 10 years ago and already released a couple of albums since then. 'Dominion' is the band's 4th album so far and musically speaking it is less Progressive Metal than their previous records. The band's new album sounds a lot like the German Metalbands doing 80s US Power Metal, meaning that this CD should be compared to BRAINSTORM and SYMPHORCE, with a slight modern touch. The vocals are a bit more raw, but still typical German Metal style. The band is at their best during the more melodic orientated Power Metal songs "I'm alive", "Code of decadence" and "Living on the edge". Be sure to check out this band if you're into BRAINSTORM, ICED EARTH, SYMPHORCE and such at: http://www.myspace.com/infinitehorizonmusic and http://www.infinitehorizon.de/
(Points: 8.1 out of 10)

STILETTO 'SHINE' (RENEGADE MUSIC)
Without a doubt, every release on the Canadian label RENEGADE MUSIC is a winner for the fans of true Classic Canuck A.O.R. The bandname STILETTO has been used quite a few times in the music business, but the Canadian equivalent is quite unknown. Just for the absolute completists out there, this is not the same female fronted STILETTO from Toronto/Canada who released a nice hardrocking demo tape in 1992, because this 'new' STILETTO is coming out of Vancouver/Canada and with the release of their CD on RENEGADE MUSIC another wet dream is fulfilled for fans of the Classic Canadian AOR sound of bands like LOVERBOY, HONEYMOON SUITE, HAYWIRE, etc. etc. STILETTO was actually active during the late 80s and early 90s and recorded a bunch of awesome demos back in the day, but somehow never managed to score a record deal. I remember ESCAPE MUSIC releasing a full-length CD titled 'Moving target' by DOUBLE DEALER about 10 years ago and 4 of the songs included on that disc are also on this CD release of STILETTO. In fact, these are actually the same bands, just under a different name. Both bands were formed around David Steele (vocals) and Kenny Geatros (guitar) and despite the fact that 4 of the included songs here were already released in a different version on the DOUBLE DEALER CD, 8 other tracks are revealed here on this STILETTO CD that were unreleased for about 20 years until now. The sound is dangerously close to classic LOVERBOY, including the superb guitarwork a la PAUL DEAN, the hooks and choruses a la LOVERBOY's finest early to mid 80s records and vocally it also sounds damn sensational a la MIKE RENO, yet with a very strong similarity to JEFF PARIS as well somehow. The song "Freedom" was also on that DOUBLE DEALER record on ESCAPE MUSIC and is also included here on the STILETTO CD. This song is one of my all-time favorite Canadian AOR songs, as it is such a superb midtempo A.O.R. piece with a killer chorus, amazing emotional vocalwork and overall reminding of a cross between JEFF PARIS and ROXUS. Although the rest of the CD does not reach the incredible high level of that song, still songs like "In my arms again", "Fire in my heart", "Take this love" and "Surrender" are all very nice AOR tunes that sound like a cross between LOVERBOY, JEFF PARIS and ROXUS. So in the end it not only touches the sound of the 80s Canuck AOR style, but also reminds me quite a lot of ROXUS and especially JEFF PARIS, although towards the end of the CD there are also a couple of MR. BIG kinda groovy melodic rock and roll tunes included as well. The overall feeling (thanks to the superb vocalwork) is that this is one great album to check out for yourself if you call yourself a fan of high class aor/melodic rock in the style of mentioned bands. Then go to: www.renegadesounds.com
(Points: 8.5 out of 10)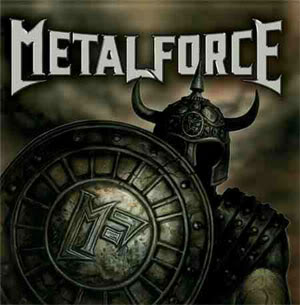 METALFORCE 'METALFORCE' (MAGIC CIRCLE MUSIC/SONIC RENDEZVOUS)
Look out! It's MANOWAR! No, it's ACCEPT!! No, No, it's MAJESTY!!! No, what is it then??? It is METALFORCE ! A great new band formed around lead singer TAREK MAGHARY, who of course is also known as the MAJESTY lead singer, with whom he is playing pure Teutonic Heavy Metal! Well with METALFORCE he is basically doing the same thing and comes dangerously close once again to MANOWAR's True Metal, so it is not a surprise their debut is also released on the MAGIC CIRCLE MUSIC label of JOEY DEMAIO of MANOWAR. Despite sounding so close to MANOWAR, this is still a very enjoyable record with a lot of excellent Melodic True Metal Anthems, such as the fantastic "I rule the night", "Thunder and lightning", "Metal crusaders", the fast sing-a-long Power Metal Anthem "Melt thy steel" (hello "Black, Wind, Fire and Steel" = MANOWAR) and the lovely epic Metal ballad "When the Valkries Fly", with a solo by ROSS THE BOSS. The band also features a great Dutch guitarist Tristan Visser, drummer Jan Raddatz and bassist Freddy Schartl from Germany. Fans of MANOWAR, MAJESTY, ACCEPT, NOISEHUNTER, RENEGADE, TYRANT, PRIEST and any 80s True Metal/Teutonic Heavy Metal band will absolutely love this disc! Maybe not very original, still very infectious and done very well… so perhaps TRUE METAL ALBUM OF THE YEAR 2009! More info at: www.myspace.com/metalforceofficial
(Points: 8.7 out of 10)
ELECTRIK DYNAMITE 'ELECTRIFY THE NIGHT EP' (INDEPENDENT)
Out of a suburb of Melbourne, Australia comes the band ELECTRIC DYNAMITE and they play a mix of typical modern day traditional Melodic Metal with some screaming/Hardcore influences, not far away from BLESSED BY A BROKEN HEART and especially MY BLOODY VALENTINE. So the band goes for the uptempo catchy melodic metal direction, yet with a strong modern approach and a lot of screaming in between. 6 tracks are included and fans of mentioned bands will absolutely love this ELECTRIK DYNAMITE. What they do, they are doing very well and who knows a major label might wanna sign this band. More info at: www.myspace.com/electrikdynamite
(Points: 8.0 out of 10)
GERALD KRAMPL 'INNOCENT WASTELAND' (INDIGO MUSIC)
Out of Australia comes GERALD KRAMPL, of whom we reviewed some work in the past. However, with this new solo-CD he chooses for a slightly different direction, because included on this album is music that has nothing to do with rockmusic in general, because 'Innocent wasteland' is more or less a mix of classical piano music and electronic music, so maybe only interesting for absolute die-hard progfans! Check it out for yourself at: www.indigomusic.at
(Points: 8.0 out of 10)
4570 'GET READY TO BLEED' (INDEPENDENT)
A small band from the Detroit area with an 8 tracks counting independent CD release that musically is very 80s inspired, kinda reminding me of a mix between MEGADETH and PRIEST, although that level is not reached. Nevertheless, the band sounds quite nice and is keen on playing their Metal as loud as possible. Check them out for yourself at: http://www.45-70theband.com/
(Points: 8.0 out of 10)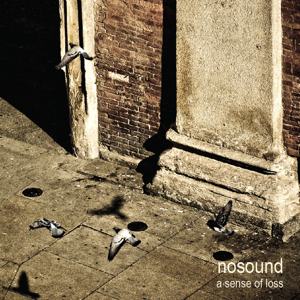 NO SOUND 'A SENSE OF LOSS CD+DVD' (K SCOPE MUSIC/SNAPPER MUSIC UK IMPORT)
NO SOUND is a band from Italy and they were formed back in 2001. Although the band is most of the time being labeled as a progband, they are actually more than just that, because they mix the prog with a lot of influences from different genres, such as Alternative Post Rock, Atmospheric Music as well as Ambient Music. All together it sounds very original and somehow to me sounds like a mix between JOHN LENNON, BRIAN ENO, TODD RUNDGREN, MIKE OLDFIELD and RADIOHEAD, but also modern day MARILLION and a lot of PINK FLOYD. ' A sense of loss' is their 3rd album and fans of the typical dark slow atmospheric UK sound of mentioned bands will absolutely love this record. The album is released as a CD/DVD, which makes it a real great value for your money. You will not be disappointed and in my lifetime I have never heard an Italian band sound so close to the a Classic UK band like this NO SOUND. Available through: www.kscopemusic.com/nosound
(Points: 8.5 out of 10)
BLACK SAND 'COME OUT' (INDEPENDENT)
The Austrian band BLACK SAND released quite a few albums in the past and with 'Come out' they have a new one out. Although not bad at all, I do not feel that their material is strong enough to appeal to the average AOR/Melodic Rockfans. Musically they are more going into a 70s Classic Rock style for that matter, but somehow the real catchy melodies are not present, also not on this new CD. Not saying this is a weak band, but it's just that the band's material does not seem to be very memorable. Nevertheless, for more info go to: www.blacksand.at
(Points: 7.5 out of 10)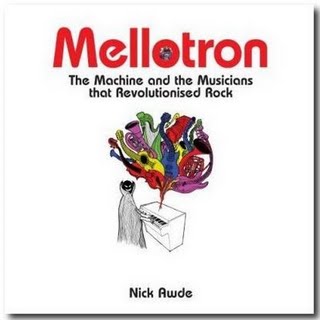 NICK AWDE 'MELLOTRON - BOOK' (DESERT HEARTS/BENNETT AND BLOOM/UK IMPORT)
The Mellotron is an instrument that nowadays is not really a common instrument used by bands anymore, but especially in the Progressive and Symphonic Rockgenre, this instrument was part of the music back in the 1970s, although now in the 2000s the instrument has been resized in a more keyboard version of the original big sized version of the Mellotron. Of course the sound of the Mellotron out of a keyboard or synthesizer is not the same as the instrument from 40 years ago, but a band like GENESIS became huge in the Progscene thanks to the Mellotron and many bands eventually used this instrument in one of their songs, which started way back in the 1960s with established acts like THE BEATLES and THE MOODY BLUES on their classics "Strawberry fields" and "Nights in White Satin". It was the start of a whole new genre called Progressive Rock and especially in the 1970s the Mellotron became a prominent instrument in these bands' sound, although eventually the Hammond and later on the Keyboard or even the Synthesizer took over the job, as the Mellotron of course was in it's original form a huge and very heavy instrument! EMERSON, LAKE AND PALMER basically were the first band to use the instrument as a main part of their sound and perhaps they even created Progressive Rock thanks to the Mellotron. Without the Mellotron there might even have never been the genre called Progressive Rock. Almost unthinkable, because the average progband nowadays does not even use a classic Mellotron on stage (here and there some exceptions), but most definitely the sound that came out of the Mellotron way back in the 1960s inspired many musicians to look for a similar sound one way or the other. Just like we nowadays have the laptop, back in the day there were these huge computers that were amazing and very innovative, but unusable de to it's huge size and so only a few people were using it. Compared to the original Mellotron, which was not that big, but still very hard to use when touring and also very expensive, it still was an incredible machine that paved the way for other companies to create moe radio-friendly similar sounding instruments, such as the hammond, the keyboard and the synthesizer that would eventually take over the job of the Mellotron in the music. Although today the day a keyboard is more friendly, the original strange sounds were all captured in the 1960s in this new machine called the Mellotron. Just how original this instrument or machine really was, especially in the 1960s, it can now be read in this big 580+ pages counting book written by author NICK AWDE. He interviewed about 25 well-known musicians whom all used the Mellotron in the past and we are talking here about musicians from bands like KING CRIMSON, THE MOODY BLUES, GENESIS, UK, YES, RENAISSANCE, STRAWBS, BARCLAY JAMES HARVEST, ELP, FLOWER KINGS, IQ, PAVLOV'S DOG, etc. etc. From every decade musicians talk about their feelings of this instruments that changed their lives and on which they basically created their music career. Together with some interesting statistics, charts and additional words by the author of the book, NICK AWDE, we here have a book that will especially be a very interesting read for the Progfans out there! Available through: www.deserthearts.com and www.bennettandbloom.com
(Points: 8.7 out of 10)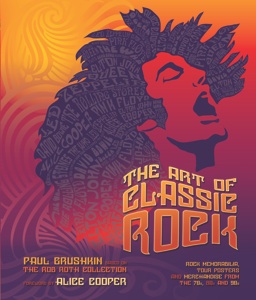 PAUL GRUSHKIN 'THE ART OF CLASSIC ROCK - BOOK' (GOODMAN BOOKS/CARLTON BOOKS/UK IMPORT)
ROB ROTH is a New York citizen, who is best known as a theatre director doing many legendary productions, such as the award-winning BEAUTY AND THE BEAST. In his private life he is a huge Rockfand has collected rock memorablia, which includes all kinds of rare merchandise, tour posters, etc. He has been doing that for 40 years now and now for the first time a complete (huge!) book is released that focuses on pictures/stories on most of his collection of 8 acts in the Classic Rock genre. Included are 250+ pages divided in 8 chapters with 1000+ pictures of his rare material of posters/tickets, etc. , sometimes accompanied by commentary and some info on the particular item. The book itself has been put together by author PAUL GRUSHKIN, who has written a lot of books in the past and now is able to present yet another fine piece of art: 'THE ART OF CLASSIC ROCK'. Because basically this book looks and feels like art, so it is not just a book… Any fan of Classic Rock will be interested in checking out this huge sized beautifully looking book. Featured acts are THE ROLLING STONES, PINK FLOYD, THE WHO, LED ZEPPELIN, DAVID BOWIE, ALICE COOPER, ELTON JOHN and QUEEN. All together these 8 acts make up for a fantastic book that should actually not be seen as a book to read, but to look at over and over again as one will discover everytime how Rock was a piece of Art, especially during the 1970s and the 1980s when the computer and internet had not taken over the real artwork that was put into creating the lay-out for a tour poster, a vinyl cover or a ticket for a concert. Rob collected it all the past 40 years and from the 8 acts mentioned before, his collection can now be seen in this amazing book, which is available through: www.goodmanbooks.co.uk
(Points: 9.0 out of 10)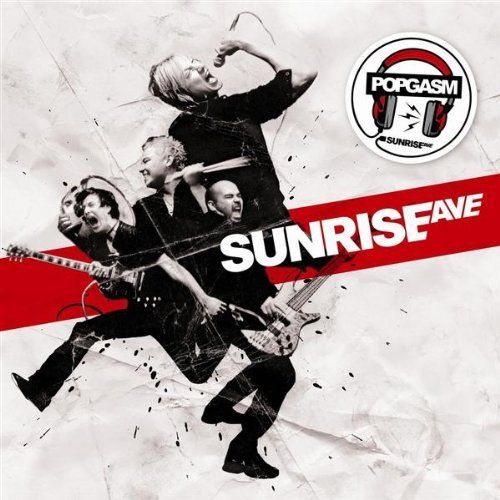 SUNRISE AVENUE 'POPGASM' (EMI MUSIC/CAPITOL/BONNIER AMIGO/HONEST PRODUCTIONS)
3 years ago the new Finnish band SUNRISE AVENUE exploded into the scene with the release of their excellent debut album, which was filled with high class catchy Melodic Poprock in the style of 80s BRYAN ADAMS, yet with a modern sorta American touch in both the guitar and vocal department. The band's single "Fairytale gone bad" became a smash hit all over Europe and their album became a megaseller. However, it became a little quiet, despite a DVD release in between, but happily now the new CD 'Popgasm' has been released. Musically in the exact same style as their debut, once again we can hear many happy uptempo Melodic Poprockers, such as "The Whole Story", "Not Again", "Rising Sun" and "Kiss'n'Run". Maybe nothing new under the sun, this is definitely a damn catchy Melodic Poprockalbum that has a lot of radio/tv ready hitsongs, so better make sure to get hold of a copy asap, because this is probably the best Poprockband at the moment. More info at: http://www.sunriseave.com/
(Points: 8.8 out of 10)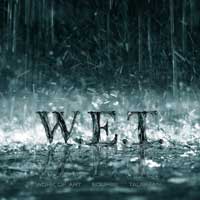 VARIOUS ARTISTS/BANDS 'MP3 ALBUMS PART 2: DECEMBER 2009' (VARIOUS LABELS)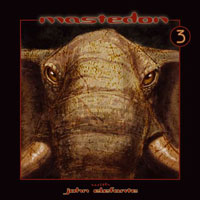 And here we enter part 2 of our big mp3 review overview from the past few month's releases. Starting off with FRONTIERS RECORDS, they released some amazing records, which I would like to point out to you most definitely as they keep on standing tall above all other labels when it comes down to releasing high quality new AOR/Melodic Rockalbums! The new WINGER album 'Karma' is their best release since 1990's 'In the heart of the young', a real rocking album and basically like the old WINGER style, pure Hardrock, yet still not as good as the first 2 WINGER classics due to the miss of catchy hooks, melodic choruses and AORish keyboardwork. Nevertheless, this is still a groovy guitar riff based Hardrockalbum that is actually not far away removed from BLUE MURDER and also the 3rd WINGER album 'Pull', yet a little more melodic and classic WINGER, so basically the album that should have been released in 1992! (8.2). PINK CREAM 69, CINDERELLA, MR. BIG and JEFF SCOTT SOTO all throw some cool live albums on the market, with JSS doing a DVD as well of the live record 'Live in Madrid', all 3 releases of course picture perfect (-.-). MASTEDON returns with a new album and this is really a comeback if you consider the fact that it must have been the early 90s since they last recorded something! Anyway, JOHN ELEFANTE still sounds crystal clear and shows on this record to be one of the best singers of all times and if it was up to me this guy would front KANSAS again, because his voice is just… amazing! Although not all songs on the new MASTEDON album '3' are sensational, there are some tearjerkers here, such as the beautiful "Nowhere without your love", which sounds like a real Classic and is perhaps is one of the best songs recorded in 2009! MASTEDON's new record does not sound MASTEDON at all, because the sound is definitely going back to the JOHN ELEFANTE fronted KANSAS of the early 80s, which I consider to be a good thing, as I have already played '3' now a dozen times, a real superstrong record with some of the best vocals recorded this year! (8.8). The new JADED HEART album 'Perfect insanity' is not bad at all, although without MICHAEL BORMANN it will always feel weird to listen to a new JADED HEART album. They could have easily changed their name, but happily the music is still very good Melodic Hardrock/Heavy Rock/Melodic Metal with as highlights the sensational opener "Love is a killer" and "Freedom call", both super tight uptempo pieces. The rest of the album is also very nice, although sometimes a bit too cliché tingled ("Tonight" as a songtitle is in 2009 asking for trouble!). (8.3). BLANC FACES and W.E.T. are the 2 winners for the fans of Classic 80s AOR. These 2 FRONTIERS RECORDS releases are from start to finish featuring some of the best AOR recorded this year. The 2nd BLANC FACES album 'Falling from the moon' is AOR a la PRIDE OF LIONS, with superb vocals and lovely melodies all throughout the CD, with as highlights "I swear to you" (Canuck 80s AOR at it's best, HAYWIRE meets HONEYMOON SUITE), "Falling from the moon" (PRIDE OF LIONS could have done this), "It's all about the love" (midtempo AOR like we want to hear it) and "I will" (How lovely, Canuck 80s AOR again, HAYWIRE/GLASS TIGER with a little AIRRACE/PREVIEW US 1983 Radiorock mixed into). Must-have for any fan of Classic 80s AOR, hard to get any better than this! (9.0) The W.E.T. album is featuring the guys from WORK OF ART and ECLIPSE with JEFF SCOTT SOTO on vocals and basically this is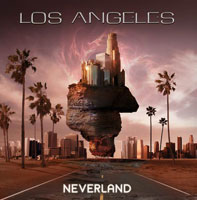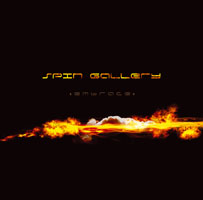 J.O.U.R.N.E.Y. like we would have wished them to sound on their new record if JSS had never been replaced by ARNEL PINEDA. Anyway, great to see Soto still doing JOURNEYesque AOR despite his bad experience with those money making machine of Schon/Cain. This first (and hopefully not only) W.E.T. album is basically pure 80s AOR with many hits, such as the uptempo melodic AOR Rockers "Invincible", "My everything", "If I fall" (hello JOURNEY!!!) and "One love" and the midtempo AOR (Classics?) "Brothers in arms" and "Running from the heart". Melodies all over the place here, hooks in the right places, with fantastic vocalwork and backed by a pure 80s AOR sound, yes… this is how we want to hear our A.O.R. and this is how we want to hear JEFF SCOTT SOTO singing, so go ahead and get this release asap! (9.2). 2 new Scandinavian AOR releases on FRONTIERS RECORDS as well, namely the new CDs of the Norwegian ON THE RISE and the Swedish SPIN GALLERY. The first surprised me as especially the beginning of their new CD 'Dream zone' contains some perfect polished Classic 80s AOR, just listen to songs like "Lifeline", "Lost your track", "Dream zone" and the calm ballad "Edellyn"! Just when you think you're on to a pure Classic of the 2000s decade, the rest of the album hasn't got such strong choruses, despite the fact that the level is still quite high and pure Classic AOR orientated, but sadly the incredible high level of the first 4 songs isn't reached throughout the rest of the CD, but still this CD is filled with excellent melodies for the loyal 80s AOR freak! (8.7) SPIN GALLERY released one of the finest albums in the 2000s with regards to pure Westcoast/AOR and now finally follow it up with a new CD titled 'Embrace', once again helped out by TOMMY DENANDER, this is another great pure TOTOish AOR/Westcoast affair with many great material, although not as Classic as their debut. Nevertheless, TOTO fans will easily love this record, just check out the fantastic opener "Embrace" or the ROBIN BECK duet "Just a momentray why", you're hooked for sure! (8.5). We were surprised by a fine return of WINGER with their new album 'Karma', well hot on the heels of that record comes a side-project of KIP WINGER in the shape of BLACK WOOD CREEK. Their same titled debut is not far away removed from WINGER's Hardrock, though a little blend most of the time, in one ear and out the other, a so and so album that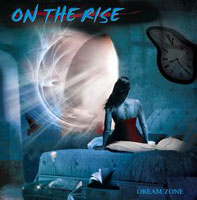 has no highlights. (7.9). 2 years ago MICHELE LUPPI, who sang on one of the best albums of the 2000s (VISION DIVINE's 'Stream of consciousness'), started his own band LOS ANGELES, which now releases it's 2nd album with 'Neverland'. Once again filled with picture perfect 80s AOR, this is a nice record to check out for the die-hard AOR freaks only, because it sounds exactly the same as their debut, which was a pretty good album, but on the other hand absolutely zero surprises and just AOR wanna be MARK FREE debut 'Long way from love' style. That was a classic, but this is just another nice AOR record with superb vocals, but a little lacking behind on delivering real AOR Classic tunes (8.2).
On MASSACRE RECORDS, the US band ECHOES OF ETERNITY has their new album 'As shadows burn' out and although nothing that new is brought here, this sounds like yet another strong female fronted Melodic Power Metal record, a little like EPICA, yet minus the big Orchestra Choirs and also a little more straight-ahead. Actually it is very chorus orientated and backed with big guitar riffs and sometimes some really fast drumming this is a very sensational record, which sounds at best during "Veiled horizon", "The scarlet embrace" and "Descent of a blackened soul". Gladly the band has chosen only for the female vocals, because their singer Francine Boucher has an angelic voice, one of the best at the moment. No growling happily and therefore without a doubt, a must-have for all fans of today's female fronted melodic metal style! (8.9). A little less interesting are the new KITTIE album 'In the black', which see the band growing, but on the other hand also harken back to their growling metal style, so less melodies than their previous wanna be Gothic Metal album (7.7) and 2 more re-issues for legendary band LAAZ ROCKIT, both showing once again that this band was way overrated and deliver very average Thrashy Metal (7.0). Superb stuff can be heard on the first album of the Greek band ELYSION, entitled 'Silent scream', this is a pure Melodic Gothic Metal gem that reminds a lot of DELAIN actually. The band is formed around female singer CHRISTIANNA and the 11 songs on their album are all winners for fans of today's female melodic metal genre. Maybe not original, but done very well and even mastered by the mighty and legendary TED JENSEN at STERLING SOUND NEW YORK, so this CD has a huge sound. Songs like "Dreamer", "Killing my dreams", "Never forever" and "Bleeding" are very sensational, but actually any song will do here! Must-have! (9.0). MANDRAGORA SCREAM also releases a new CD titled 'Volturna'. The Italian female fronted band is sounding a little bit different than the standard femme fronted goth metal bands and actually their new album is just a so-and-so album, not really sensational, especially compared to label newcomers ELYSION. Only for die-hard fans of the genre! (7.8). METALIUM delivers yet another new album, part 8 is this new record called 'Grounded'. Quality stuff of course, but METALIUM has done the same thing for many years now, so only interesting for die-hard fans of the band! (8.0).
LIMB MUSIC released the 2nd album 'Homeland' of the German Progressive Metalband RED CIRCUIT. Filled with decent Progressive Metal, it reminds a bit of a mix between VANDENPLAS (the melodies), PAGAN'S MIND and AXXIS, with some KAMELOTish Power Metal addes. Vocally a bit rawer and instrumental a little more guitar and uptempo orientated than the average Progmetalband, so less keys and complexity, but still plenty of melodies and a nice album to listen to from start to finish with here and there some highlights, such as "Son of Utopia" and the KAMELOTish "Through the eyes of a child". Not the best Progmetal CD of 2009, but still another one in this genre to check out if you're a Progmetalhead! (8.2)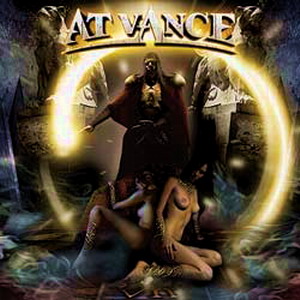 AT VANCE releases one of their finest new albums in ages on their label AFM RECORDS, a damn catchy melodic metal album from start to finish, with some really sensational songs, such as "Last in line", "Salvation day" and "Ride the sky" that all remind me of RIDE THE SKY and MASTERPLAN. Only miss is the cover of the FREE classic "Wishing well", please don't ever touch that song again (covered way too many times now), as this in it's original version is one of the best songs from the 1970s and probably one of the first AOR songs next to ARGENT's "Hold your head up" being the first Pomprock song in music history! (8.7). PARADOX' new album 'Riot squad' is filled with Thrashy US Power Metal, not bad at all, but also not really sensational… (8.0). The new THEATRE OF TRAGEDY album 'Forever is the world' is another nice female fronted melodic gothic metal album, although a bit more of the same here and not much uptempo powerful pieces, so nowhere near a EPICA for instance. (8.1). French Power Metal stars NIGHTMARE return with a new CD on AFM RECORDS, which is following their earlier styles, so fans of the band can easily grab this release, because with songs like "Eternal winter" (some great proggish metal), "Legions of the rising sun" (melodic power metal) and "Target for revenge" (more heavy metal like MANOWAR meets PRIMAL FEAR a lot), NIGHTMARE once again delivers quality stuff! (8.3).
LION MUSIC introduces a superb album in the shape of MISSING TIDE, a new Danish band formed around members of the band ROYAL HUNT, including this band's original singer from way back in the early 90s. Anyway, their debut 'Follow the dreamer' has been 2 years in the making, but the result is a stunning sensational melodic metal album that sounds a bit like a cross between RIOT, FIFTH ANGEL, RAIL and AT VANCE. From start to finish this is one of 2009's surprises definitely! Hits are especially "Push it to the limit" and "Away". Must-have to check out, a Melodic Metal Monster! (9.0). VENDETTA's 2nd CD 'Heretic nation' is showing that there are still high class melodic metalbands coming out of the UK, a surprise and a must-have for fans of RIOT, AT VANCE and such, so not far away from label mates MISSING TIDE! (8.7). Instrumental guitar based hardrock can be heard on the CD 'Step ahead' of the Italian guitarist TOMMY ERMOLLI. (8.0). Doing a pretty good job down at LION MUSIC, because also their release of INFINITY OVERTURE, a new band formed around IAN PARRY, is basically a very strong impressive Melodic Symphonic Power Metal release that is dangerously close to KAMELOT. From start to finish, IAN PARRY delivers his best work since his first couple of solo-albums from 15+ years ago! Go check out this monster asap! (8.6).
CONTRACULTURA is a band from Uruguay with a nice CD release that basically features typical Spanish sung Melodic Power Metal a la RATA BLANCA, AVALANCH, SARATOGA, TIERRA SANTA, etc. etc. Done very well, although not as sensational as mentioned bands. (8.1).
(Points mentioned at the end of each short review)
(All reviews by Gabor Kleinbloesem except where noted)