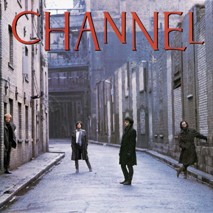 CHANNEL 'CHANNEL' (ROCK CANDY RECORDS)
1984... AOR had it's peak... all over the USA on the radio, on the TV, in the movies, almost every night in nearly every available club in every town across The States... those were the good times... AOR was the most played musicstyle 25 years ago in the USA and therefore all the major labels jumped on signing every new act, either a band, a singer with session musicians formed around him or her, but also one-off projects found their way to the major labels. As long as the music was clean, melodic, catchy, keyboard driven with enough guitar to make it rocking for the boys and memorable enough for the girls to dream about. It was the time when bands like FOREIGNER, JOURNEY, TOTO, SURVIVOR, REO SPEEDWAGON, ASIA, etc. ruled the charts in the USA and labels like especially MCA RECORDS released some of the best hidden AOR Classics ever (DAKOTA, FORTUNE, PREVIEW...) that never got that much attention. It was therefore also a time that so many AOR Classics were released on major labels without people even being aware of it. Some were discovered many years later, while others were able to score some minor hits. CHANNEL was one of those projects that was probably never even noted by anyone 25 years ago, although being originally released on a major label. Now it finally gets a brilliant re-issue on CD by ROCK CANDY RECORDS, whom as always made it sound better than ever, thanks to a recent remastering, while the artwork holds some very nice essays about and interviews with a band that actually never really existed. All members were session musicians and together they just recorded this one-off album under the moniker CHANNEL. The line-up consisted of LA session musicians guitarist Tony Berg, drummer Gary Ferguson, bassist Trey Thompson and ex-JOURNEY vocalist Robert Fleischman. Robert's voice was not good enough for JOURNEY back in the 1970s, but on this record he showed he was definitely a classic AOR type of singer. Combined with such wonderful Classic AOR Rockers like "I'm By Your Side", "The Way I Feel", "Wear White", "Girls Like You" and the SUPERB "When I look Back" (A KILLER AOR ANTHEM, UNFORGETTABLE and a song every AOR home should have in their music collection, a song JOURNEY would have been proud of!), as well as the AOR Ballad "Is It Someone". In the end, an AOR Classic, with somehow also a slight new wave touch, but around 1984 AOR had reached a sound, which was perfectly blending it all together, although it didn't matter that much if it was 1981, 1982 or 1984, as this period (1981-1985) was probably the best AOR period ever, even 25 years later still unbeatable! So many AOR Classics were released in the early 80s, even today still discovering some of these releases. America however will never be the same again and so we should all be pleased that these old albums are being pressed onto CD. CHANNEL is one of those prime example and a real must-have for people who want to hear how perfect AOR sounded 25+ years ago, like only the Americans could make 'em. More info at: www.rockcandyrecords.com
(Points: 9.0 out of 10)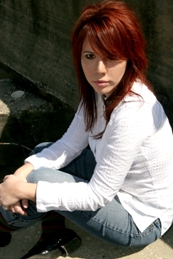 RUBY RENDRAG 'WARTIME FAVORITES' (INDEPENDENT/MICHAEL J. MEDIA)
New Orleans based singer/songwriter with a full-length CD that musically is a nice melodic pop/rock record. It sounds quite original, also thanks to the addition of cellist Suki Kuehn. 12 songs are included and most of the songs are done with a full band line-up, yet with Ruby at the front singing and playing (acoustic) guitar, reminding a little of the 90s female singer/songwriter AOR/Poprocksound of the earlier 1990s and also even pure 1970s HEART. Most of all however it reminds me of LENITA ERICKSON and especially CHALLENGE, remember them??? The song "Nothing" is a very impressive catchy little summer orientated laid-back uptempo melodic poprock/aor piece that also shows Ruby is a very good AOR lead singer, who even reminds me of LANA LANE and ROBIN BECK, although musically more laid-back Westcoast/Poprock orientated. Do check out this rather sensational female singer/songwriter at: www.myspace.com/rubyrendrag
(Points: 8.3 out of 10)
ANDREW SOLOMON 'SOMETHING MORE' (INDEPENDENT/MICHAEL J. MEDIA)
8 songs are on the CD 'Something more' of the Harvard University graduate singer/songwriter ANDREW SOLOMON. Musically more or less typical modern singer/songwriter Poprock like one can hear on radiotstations across the world, a little Midwestern American traditional a la JACKSON BROWNE, with as highlights the midtempo Pop/Rock material of "The hurting distance" and "Trying not to know" (a little AOR here a la MARK SPIRO). Not flat out rocking at all, but without a doubt still a high class radio-ready modern melodic pop/rockalbum that could easily become huge if Andrew has that lucky break. More info at: www.andrewsolomon.com
(Points: 8.0 out of 10)
THREE MILES OUT 'NOBODY' (BIG DOG HEAD RECORDS/MICHAEL J. MEDIA)
8 years ago the Ohio based band THREE MILES OUT released the CD 'That's life', which was a good melodic poprock affair. Now they are back with their new CD 'Nobody', which rocks a bit harder and is happily once again quite catchy and very melodic. The harmonyvocal driven catchy hooks and choruses are reminding me a lot of the later 90s sound of NELSON. Especially the very catchy "Only one", "Perfect" and "Simple things" are basically pure Melodic Poprock gems like NELSON did on their 'Life' record (which was a classic), THE OUTFIELD and also RICK SPRINGFIELD did during the early 80s, yet all combined with today's modern rock approach. This CD is filled with 13 tunes that will please all fans of catchy little melodic poprock or should I say Powerpop, because that is basically the soundstyle to be heard on 'Nobody'. A CD for the summer, filled with sing-a-long tunes one can put on while driving a car, all radio-ready and very memorable! Check out the band at: www.myspace.com/threemilesout
(Points: 8.3 out of 10)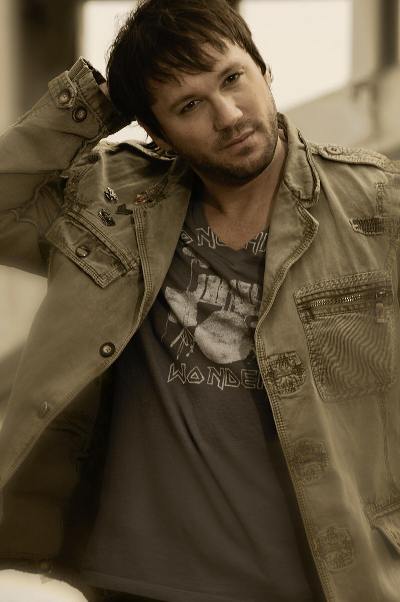 TIM MAHONEY 'STAY/LEAVE' (INDEPENDENT/MICHAEL J. MEDIA)
Out of Minneapolis, USA comes singer/songwriter TIM MAHONEY, who released a successful album titled 'Stay/Leave'. The album is filled with typical almost boring JAMES BLUNT kinda soft Pop, although a bit better happily. However, the weird thing here is that TIM MAHONEY is also able to create catchy AOR/Melodic Rock, namely during the fantastic songs "Piece of you", "Theme song" and "Simple life" (A la JOHN WAITE), all 3 songs with superb catchy melodic choruses and perfectly rocking for the AOR/Melodic Rockfan. Not sure why TIM MAHONEY did not create a full-CD in the style of these 3 songs, because then it would have been a must-have CD for fans of let's say STAN BUSH and even JOHN WAITE! Now it's these 3 wonderful AOR songs and further, the other 10 songs are JAMES BLUNT kinda Pop. Anyway, more info at: www.timmahoney.com
(Points: 8.1 out of 10)
SISTER DEW 'COMRADES IN SOLITUDE/DEMO 2009' (INDEPENDENT)
SISTER DEW is a German all-female band formed in 2002, releasing their debut CD in 2006 titled 'Comrades in solitude' and recently releasing a demo consisting of 3 new songs, which saw the departure of one of the 4 female members, being replaced by a male drummer, so in 2009 they are not all-female anymore. Anyway, musically they are playing slightly modern Melodic Heavy Rock with some very strong melodies that can be heard especially in the catchy choruses. 10 songs were on their 2006 debut full-length CD, which already sounded quite impressive. However, in 2009 they clearly went a step forward by hiring top producer DIRK RIEGNER (GUANO APES, HIM…) to produce the 3 new songs on their demo. This demo could easily lead to a signing someday soon, because "Out of reach", "Great choice" and "Load shark of bliss" all sound very professional, although perhaps a little poppier and more radio polished. More info at: www.sister~dew.de and e-mail at: info@sisterdew.de
(Points: 8.2 out of 10)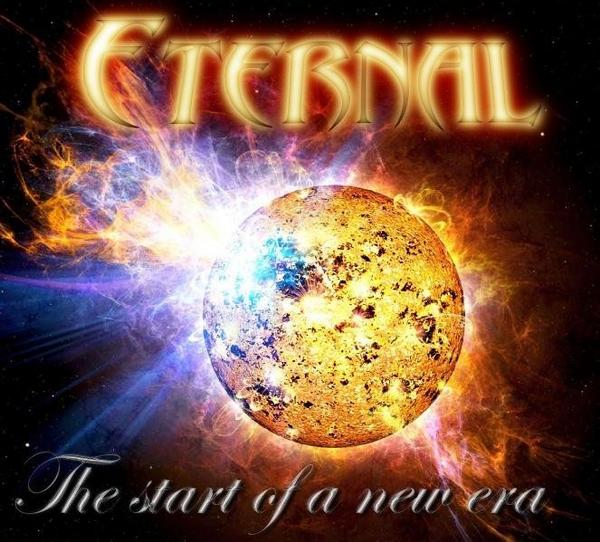 ETERNAL 'START OF A NEW ERA' (INDEPENDENT)
Sweden just can't seem to stop in bringing new Melodic Rockbands, because ETERNAL is the next one with a very good 4-tracks counting mini-CD titled 'Start of a new era'. Of course very 80s inspired, RAINBOW, WHITESNAKE, EUROPE and such are easy comparisons, together with awesome MALMSTEENish guitarwork, a sure hit for fans of high quality 80s type of Melodic Hardrock. The singer sounds a lot like GRAHAM BONNET, with a JIMI JAMISON vibrato here and there too and songs like the midtempo melodic heavy rockers "The thing" and "Stay the night" are definite must-have tunes for fans of 80s EUROPE, RAINBOW, COBRA and WHITESNAKE. Without a doubt, this ETERNAL (not to be confused with THE ETERNAL) is a band to watch out for. More info at: www.myspace.com/eternalsweden
(Points: 8.4 out of 10)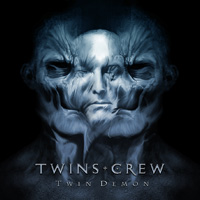 TWINS CREW 'TWIN DEMON' (INDEPENDENT)
Here we have something quite sensational, unique and sounding super impressive. TWINS CREW was formed by 2 twins, DAVID and DENNIS JANGLOV, whom both play guitar and whom both graduated at the famous GIT Musicians Institute in California, USA. They formed the band when they went back to Sweden, where they actually live and through some adverts the line-up of 2009 is stable and releasing already a 2nd EP titled 'Twin demon'. The band was lucky to find a great lead singer (Andreas Larsson), who has the perfect Metalvoice and musically the Melodic Metal fits right between other Swedmetalbands like BLOODBOUND, NOSTRADAMEUS, DREAM EVIL, HAMMERFALL, NOCTURNAL RITES and a bit like the Greek/German band MYSTIC PROPHECY. All together the 5 songs on their EP sound very good, with amazing guitarwork of the twins, strong vocalwork and melodies all over the place, really showing how Metal should sound like! Do check out this upcoming band asap, as they might become the next big thing… More at: www.twinscrewband.com e-mail at: info@twinscrewband.com
(Points: 8.5 out of 10)
MINDFUEL 'IN YOUR MIND…' (BLUE TOPAZ RECORDINGS)
MINDFUEL is a Swedish Melodic Metalband, who remind me a bit of the typical German Melodic Metal/Power Metal scene, kinda like BRAINSTORM meets BLACK ABYSS. Yet here and there also Swedish type of Melodic Heavy Rock can be heard, such as in the MADISON like semi-ballad "Don't cry in vain". However most of the songs are uptempo and actually quite catchy, such as the fast "It's a shame" and "Destiny" which even is a Melodic Hardrock type of song a la PINK CREAM 69. Call it whatever you want, this MINDFUEL is bringing great European Melodic Metal on their full- length debut CD 'In your mind', which they have released on the rising new Swedish label BLUE TOPAZ RECORDINGS, more info at: www.mindfuel.se and e-mail at: mindfuel.band@gmail.com
(Points: 8.2 out of 10)
THE AVERAGE SWEDE 'THE AVERAGE SWEDE' (BLUE TOPAZ RECORDINGS)
THE AVERAGE SWEDE is a new band that already had a lot of attention in their homeland of Sweden. Musically they play the typical Modern Rock and Rollsound, which is actually a Retrorockstyle that has references to the 1960s and 1970s. Admtited, THE AVERAGE SWEDE do their job very well and therefore we can easily mention that their debut could become a smash in the Rockscene. Just listen to the fantastic catchy uptempo rocker "If you kill me", but actually each of the 12 included songs are recommended to check out if you're into today's retro-rockgenre. More at: www.myspace.com/theaverageswede
(Points: 8.2 out of 10)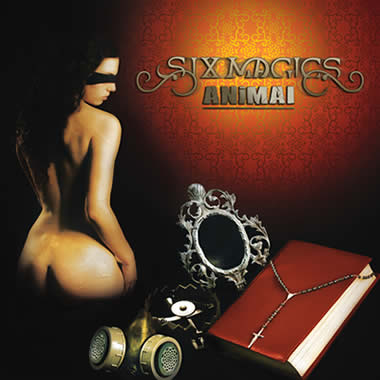 SIX MAGICS 'ANIMAL' (INDEPENDENT)
Wow, this is quite a surprise, because the Chilean band SIX MAGICS has already release quite a few albums in the past, but with their new CD 'Animal' they hit the jackpot! This album sounds fantastic and simply blows away anything they have ever done and perhaps 'Animal' is the finest album in Chilean Rock/Metal history. The band owes a little thanks to DAVID PRATER, because he produced the album. This is another huge surprise, because the melodic rockfans know him from the late 80s/early 90s mainstream US Melodic Rock productions of especially FIREHOUSE and DIVING FOR PEARLS. It seems like he has taken a bit of the Classic FIREHOUSE debut with him when he went into the studio with SIX MAGICS, because this albums sounds big, huge and filled with big melodic choruses. The music is a mix of Melodic Hardrock and Heavy Rock/Metal. Not quite sure, but new to me is that SIX MAGICS has a female singer, who sings pretty good. 10 songs are included here, with many highlights, such as the SUPERB "Behind the sorrow" and the faster uptempo "All my dreams". A big surprise this release that should be checked out asap, despite the fact it's an independent release. Probably picked up soon by a major label, because this does sound too good to be unnoticed for a long time. Check out the band's site at: www.sixmagics.com and management@sixmagics.com
(Points: 8.8 out of 10)
ANGIE STEVENS 'QUEEN OF THIS MESS' (INDEPENDENT/MICHAEL J. MEDIA)
Out of Denver comes ANGIE STEVENS, a female singer/songwriter who musically is going back to the roots with calm acoustic Folkpop like JANIS JOPLIN and MARIANNE FAITHFULL did in the 1970s. Angie does it almost the same, with a lonesome uptempo rocker here "This time around" and mostly peaceful almost county campfire kinda music. Only for the fans of mentioned legendary female singer/songwriters. More info at: www.myspace.com/angiestevens
(Points: 7.3 out of 10)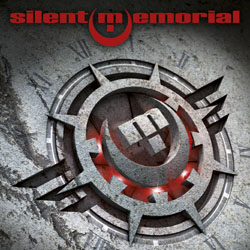 SILENT MEMORIAL 'RETROSPECTIVE' (LIMB MUSIC)
SILENT MEMORIAL is a Swiss band and I had not heard of them before, so their debut CD on LIMB MUSIC was sort of a surprise, because 'Retrospective' sounds very impressive to say the least. This is Melodic Progressive Metal at it's very best, both instrumental and vocally. Mike Andersson is the band's singer and he sounds really amazing. Besides, the songs are blessed with superb melodies and for fans of PAGAN'S MIND, ASHENT, TIME MACHINE, VANDENPLAS, MIND'S EYE, ASTRA, SEVENTH WONDER etc. etc. another must-have band. The 22 minutes counting title track is the absolute highlight of the album, because this song sounds like the best Melodic Progressive Metal of this century, reaching the high quality of DREAM THEATER's "In the name of God" and "Metropolis part 2" without any doubts. Melodies both instrumental and vocally during the choruses are terrific and so I can only conclude this debut album of SILENT MEMORIAL is a sensational release that needs to be in the hands of every Progmetalfan out there!
(Points: 9.0 out of 10)
RED WANTING BLUE 'THREE MAGNIFICENTS MILES' (INDEPENDENT/MICHAEL J. MEDIA)
Ohio, USA based band with a typical Grungy LIVE kinda sound, especially thanks to the depressive type of typical American lead vocals of singer SCOTT TERRY. Happily not the whole CD is as depressive as the first 2 songs that even sound like a mix between REM and BLIND MELON, because the midtempo rocker "Where you wanna go" is a deadringer for the fans of BO BICE and DAUGHTRY, a rather catchy tune actually. However, mainly this is something for fans of LIVE, BLIND MELON, SOUL ASYLUM… More info at: www.redwantingblue.com
(Points: 7.0 out of 10)
THE ENERGY 'REALIZE YOUR SIN' (INDEPENDENT/MICHAEL J. MEDIA)
THE ENERGY is a surprise, because they come out of Brooklyn, New York and thanks to MICHAEL J. MEDIA I was made aware of this very interesting band, because they play pure 80s AOR/Melodic Rock, yet with a slight modern touch. The band is blessed with a fantastic lead singer (ADAM WOLFSDORF) and a guitarist (IAN VANDERMEULEN, of Dutch origin I assume) who plays some great melodies. The band is being compared to JOURNEY and CHEAP TRICK and perhaps somewhere a cross between these bands could be heard, although they remind me more of the 1990s indie melodic rocksound of NELSON, TYKETTO, TRIXTER, INNUENDO and the later FIREHOUSE records, with also a little TALON actually. Basically THE ENERGY is a pure Melodic Rock band situated around creating perfect melodies and somehow they sound like a well-thought melodic rockband, so with strong lyrics and with a prog edge to it, so not just straight-forward uptempo, because most tunes are midtempo based. 10 songs are included, of which the highlights are "Devil on horseback" (MAGNUMish), "Sixteen brothers" (even a bit ENCHANT meets DARE!) and "Jericho" (semi-ballad). Definitely something you don't wanna miss if you're a melodic rockfan! Do check out this band asap at: www.myspace.com/theenergyband
(Points: 8.4 out of 10)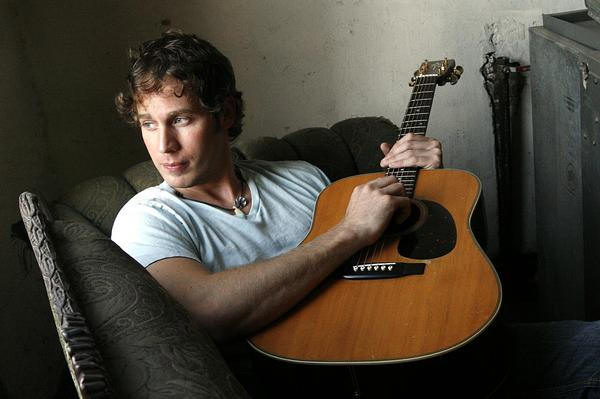 JESSE TERRY 'THE RUNNER' (INDEPENDENT/MICHAEL J. MEDIA)
Singer/songwriter JESSE TERRY from Nashville is playing pure American Midwestern Singer/Songwriter Folk/Pop, not far away from RYAN ADAMS, NEIL YOUNG, JACKSON BROWNE, JAMES TAYLOR… It's soft, it's mainly acoustic and it's based around the song. It's also melodic and perhaps for westcoast fans very interesting. A good high quality CD Jesse has released, which might not be of interested for rockfans, it definitely could turn out to something big, because a song like "Against the tide" sounds damn great and really has the potential to be played all summer across radiostations around the world! Open-minded westcoast fans might wanna check out JESSE TERRY at: www.myspace.com/jesseterrynashville
(Points: 8.0 out of 10)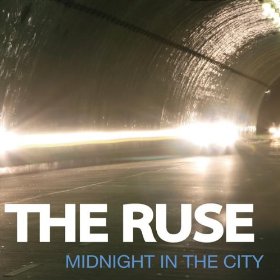 THE RUSE 'MIDNIGHT IN THE CITY' (RUSEMUSIC/MICHAEL J. MEDIA)
THE RUSE is a Los Angeles based Rockband with a sound that more sounds like it was coming out of the UK. The SIMPLE MINDS and U2 type of melodies can be heard right from the start on the rather catchy uptempo Melodic Poprocker "Beautiful is gone". 11 songs are included in total and happily, the whole CD sounds like a cross between U2 and SIMPLE MINDS, yet also remind me a bit of NOISEWORKS (remember that Aussie band!). Maybe not original, but definitely done very well by this LA band. It's the band's 3rd album already and without a doubt THE RUSE could well become the next big thing, because their overall sound is definitely as good as the current British style Rock wave of bands. Check them out for yourself at: www.therusemusic.com
(Points: 8.2 out of 10)
TOP JOHNNY 'TOP JOHNNY' (STARBRITE PRODUCTIONS)
There once was a band from Canada called LOST JOHNNY, whom were playing Sleazy Hardrock. Now we have TOP JOHNNY and this new Canadian band is definitely better. This new band is playing Melodic Hardrock with a Sleazy Rock and Roll approach. Their debut CD is filled with 12 tunes that sound a bit like a cross between BUCKCHERRY, JEFF SCOTT SOTO, TALON and PHIL VINCENT. Highlights are the pure Melodic Rocksongs "Feel so alive", "Bad boy" and especially the wonderful uptempo "My X-tasy" (best song) with it's superb catchy 'can't-get-it-out-of-my-head' chorus are songs that will definitely appeal to the fans of late 80s American mainstream Melodic Hardrock. However the band is also akin to somewhat more modern sounds like in the almost Rap-Metal type of tunes "This time" and "We are live", the 2 least interesting tracks. At times they also sound a bit like the last couple of TALISMAN albums. Take all this together and you have a diverse album. More info at: www.topjohnny.com and e-mail at: info@starbriteproductions.com
(Points: 8.3 out of 10)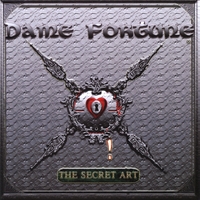 DAME FORTUNE 'THE SECRET ART' (RAIDO RECORDS)
7 years ago we reviewed a CD of the Los Angeles based band DAME FORTUNE, whom are playing the kind of Hardrock one could hear when driving in a car somewhere in Hollywood back in 1985. Just about every street corner in LA had it's own kind of hardrockband 25 years ago. DAME FORTUNE arrive too late for some, but for fans of KISS, KIX, KEEL, WASP and such, they could well be checked out. Their new CD is titled 'The secret art' and from start to finish this is Hardrock the way it should sound like. Be prepared for only uptempo rockers here, rocking hard and right in your face. Fans of 1970s ACE FREHLEY KISS will be amazed by the soundalike song "The days are just packed". More info at: www.damefortune.net and e-mail at: e-mail@damefortune.net
(Points: 8.0 out of 10)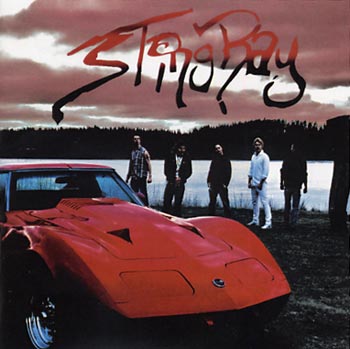 STINGRAY 'STINGRAY' (BLUE TOPAZ RECORDINGS)
It's almost unbelievable, but on the same day I received the re-issued/re-mastered classic 1979 South African STINGRAY album on CD, the debut CD of the Swedish band STINGRAY also landed on my desk. Coincidence or not, a band with the same name, but despite 30 years difference in activity of the bands, both CDs offer some great music and both STINGRAY's play AOR/Melodic Rock. The new Swedish band is playing typical Melodic Rock/AOR in classic 80s Swedish tradition. Their same titled first CD contains 12 tracks that might not offer something new, it still is great Melodic Hardrock in the style of DALTON, R.A.W., MADISON, PANGEA, CRYSTAL BLUE, TURNING POINT, NORTHERN LIGHTS… Highlights are "Crazy dreams", "I'm a rockstar", "Living on my own" (by far the best song, damn fine catchy chorus driven uptempo melodic rocker in the absolute best Swedish tradition!) and "Soldiers of Rock", all uptempo MHR songs in Swedish tradition. Production could be a little better and singer needs to improve his singing a bit (although he has a PETE SANDBERG vibe to his voice), but in general a nice CD to check out if you're into the classic 80s Swedish Melodic Rocksound. More info at: www.btr-music.com
(Points: 8.1 out of 10)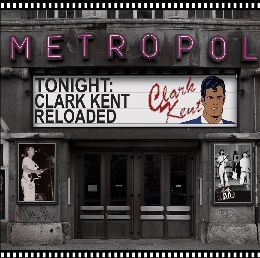 CLARK KENT 'RELOADED' (TOOLBOXX RECORDS/ALIVE)
TOOLBOXX RECORDS is a great new label situated in Germany. They are focused on doing re-issues of rare AOR material from mainly the 1980s. It seems like the past 2 years new re-issue labels have been popping up everywhere, which of course is a good thing, because these releases do make sense. TOOLBOXX RECORDS released a superb STINGRAY re-issue (review elsewhere), but also some really rare ones, such as this CLARK KENT. This shortlived act from the early 80s was active in the clubscene of Germany, releasing a mini-LP in 1988 as well as a few singles and demos, all now collected onto 1 CD titled 'Reloaded'. Musically it is pure 1980s Pop/Rock/AOR, a bit too poppy here and there due to the overproduced keyboard and drumcomputer like sounds. It reminds a lot of MR. MISTER and GLASS TIGER actually. 10 songs can be found in total on the CD, with as first track "Turn on the radio", which is definitely the best song as this is classic 80s uptempo AOR a la AGENT, AVIATOR… Like said before, the rest of the CD is much poppier and less rocking, with not much guitar. Happily, still the 80s Pop/Rock vibe feels really good, such as the calmer "Precious little pearl" and "Somewhere" (MR. MISTER meets GLASS TIGER) and the Canuck 80s AOR of "Miss you so" (hello HAYWIRE-"Black and blue" and GLASS TIGER-"Don't forget me when I'm gone"), "Siberia" which is only featured in a live version, where the song itself sounds like IT BITES meets THE OUTFIELD) and bonustrack "Keep on fly away" is a great midtempo AOR-rocker a la BEAU COUP. The only thing missing here is a real AOR killer song with dut-dut keys and screaming guitars, but nevertheless this release is one to get if you're into pure 80s poppy AOR a la CHAMPION ('Halfway to heaven'), BOOTCAMP, GLASS TIGER, MR. MISTER. I think you'll get the picture by now. More info at: www.toolboxx-records.de
(Points: 8.3 out of 10)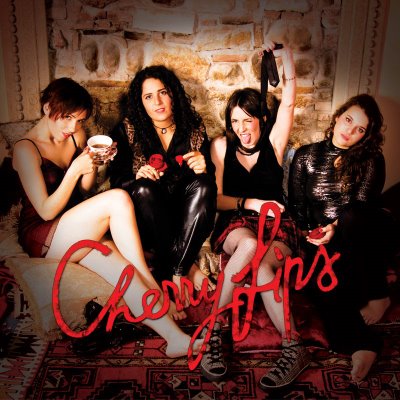 CHERRY LIPS 'CHERRY LIPS' (SWED METAL RECORDS)
CHERRY LIPS is an all-female Italian band whom just released their debut CD on SWEDMETAL RECORDS. They play cool raw mean Rock and Roll that goes back to the later 1970s, reminding a bit of THE RUNAWAYS, JOAN JETT, LITA FORD and of course THE DONNAS. The guitarsound is a little less overdrive and the band is focused on bringing some catchy hooks and melodic choruses into their sound, so at times they go for a more Melodic Poprock approach, which works really well, especially during the uptempo rockers "Stop messin' round", the TV hitvideo "Mean hot and nasty" (pure THE DONNAS!), "The race is on" and the closing semi-ballad "Narciss us". Both vocally and instrumentally it sounds very good, so be sure to check out these good looking and good sounding Italian gals at: www.myspace.com/cherrylipsrock
(Points: 8.3 out of 10)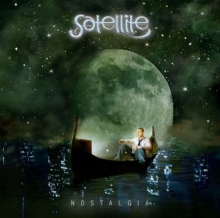 SATELLITE 'NOSTALGIA' (METAL MIND PRODUCTIONS)
During the 2000s the Polish band SATELLITE has built up a reputation among the progrockfans. 'Nostalgia' is already the 4th CD of the band and besides a wonderful DVD release in the year 2005, it seems that every studio-album is getting better and better. The music is pure Neo-Progressive Rock in the best British style one can imagine, so you have to think of bands like IQ, PENDRAGON, JADIS, PALLAS and such when listening to SATELLITE. 7 long songs are included on the new CD and with a modern beat here and there ("Repaint the sky"), the band is mainly focused on bringing wonderful melodies in a laid-back affair, really not far away from what PENDRAGON has been doing lately. Although RIVERSIDE is the band's clear competition in Polish Prog, also with this album SATELLITE proves they deserve to become as big as any Neo-Progband out there. Check out one of the finest Polish bands ever at: www.myspace.com/satellitepoland
(Points: 8.5 out of 10)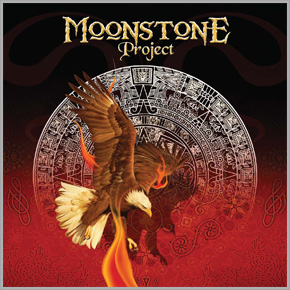 MOONSTONE PROJECT 'REBEL ON THE RUN' (BLISTERING RECORDS/BERTUS)
MOONSTONE PROJECT is the baby of guitarist MATT FILIPPINI, who launched the first album 'Time to take a stand' in 2006, which was re-released 2 years later as 'Hidden in time', now followed up by 'Rebel on the run'. This new album features a whole string of guest musicians, including lead singers JAMES CHRISTIAN (on 9 tracks) and GLENN HUGHES (on 1 track), keyboardplayer KEN HENSLEY, drummer IAN PAICE and several others. Musically we are going into a heavy Bluesrockstyle, which also leans towards Melodic Heavy Rock here and there, sorta mixing RAINBOW, BLUE MURDER, BAD COMPANY and THUNDER. James' vocals are of course top of the bill, but don't expect anything catchy Melodic Rock here, because it's groovy, guitar riffing, bluesy and soulful at the same time, thanks to Matt's guitarwork. Nevertheless, it is a high quality album that will definitely appeal to the fans of mentioned bands. More info at: www.moonstone.it
(Points: 8.2 out of 10)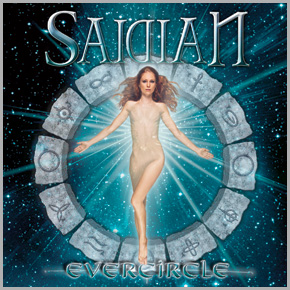 SAIDIAN 'EVERCIRCLE' (BLISTERING RECORDS/BERTUS)
Although the 3rd CD of the German band SAIDIAN is far from original and one can clearly hear similarities to EDGUY, DOMAIN and HELLOWEEN, still it is a killer Melodic Metal record that easily beats the band's previous records from 2005 and 2006. 'Evercircle' also contains a surprising cover of the legendary CRAAFT tune "Tokyo" by the way, done very well actually! However, we are mainly focusing on the band's own material, which especially in the beginning of the CD contains some wonderful tunes, such as "Out of the shadows" (super catchy fast forward Melodic Power Metal a la EDGUY/HELLOWEEN in their 'old' days), "Solomon's dance" (midtempo with catchy 80s synth riff), "Once in my dreams" (a ballad), "Pale moon rider" (another excellent midtempo piece, sounding HUGE!) and "The princess" (a song everyone will sing-a-long when played live, with some AORish 80s dut-dut keys). Every song on this album is blessed with a deadly catchy chorus besides a great hook and especially fans of EDGUY will eat this alive! Check out their site at: www.saidian.de
(Points: 8.8 out of 10)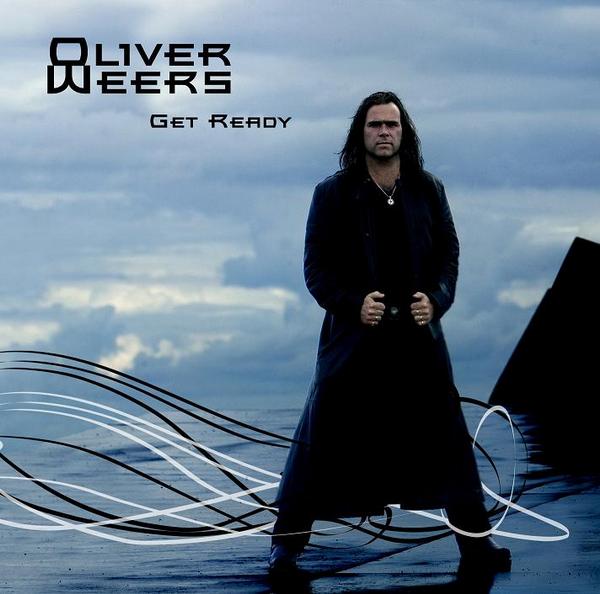 OLIVER WEERS 'GET READY' (TARGET RECORDS)
With bassist MARCO MENDOZA and drummer TOMMY ALDRIDGE backing you up on your first solo-labum you possibly can't go wrong and indeed OLIVER WEERS has released a very strong Melodic Hardrockalbum that fits nicely between PINK CREAM 69, JADED HEART and 'Mood swings' era HAREM SCAREM. Most of the songs are catchy uptempo Melodic Hardrocksongs, perfectly in the style of mentioned bands, with as highlights "Hands high", "Even giants cry", "Angel" (GOTTHARDish) and "Pleasure train". However the melodic rockballad "Will you be mine" sounds when hearing it for the first time already as a CLASSIC, a fantastic, beautiful almost AORish ballad that recalls memories of FIREHOUSE during their first 2 albums' ballads, so this is the album's highlight, together with the 2nd (semi) ballad "Coming home" that is in the same style, with big loud American 1989/1990 harmonyvocals (remember DAMN YANKEES, VELOCITY, FIREHOUSE...). However, of course the CD is mostly bringing cheerful uptempo (typical German) Melodic Hardrock and is a must-have for fans of PC'69, JADED HEART, VICTORY and such acts. The album has been released on the unfamiliar label TARGET RECORDS, a Dannish label, not to be confused with the German AOR label of the same name by the way. More info at: www.targetdistribution.dk and www.oliverweers.com
(Points: 8.5 out of 10)
MYSTIC PROPHECY 'FIREANGEL' (MASSACRE RECORDS)
MYSTIC PROPHECY has done it again! 'Fireangel' is album number six and once again this is gonna be one of the Melodic (Power) Metal highlights of the year. Ever since releasing their debut 'Vengeance' in 2002, almost every year (2005 and 2008 excluded), the band has released a top-notch album. Also the new CD 'Fireangel' can easily be called a sensational CD, filled with superb high quality Melodic (Power) Metal, thanks to wonderful lead vocals of singer R.D. LIAPAKIS and a big guitarwall of guitarists Markus Pohl and Constantine. The Greek/German band can easily be put next to bands like NOCTURNAL RITES, SEVENTH AVENUE, DREAM EVIL and BLOODBOUND, delivering superb sensational high quality (from start to finish) Melodic Metalalbums with powerful big sounding songs filled with melodic choruses and a huge twin-guitar-wall-of-sound. This time the highlights can be found towards the end of the CD, with such wonderful tunes like "Fireangel" (SUPERSTRONG!!!), "Forever betrayed" (EXCELLENT!!!), "Fight back the light" (AMAZING!!!) and "Gods of war" (SUPERB!!!). A true highlight in the Melodic (Power) Metalworld, be sure to check it out asap!
(Points: 9.0 out of 10)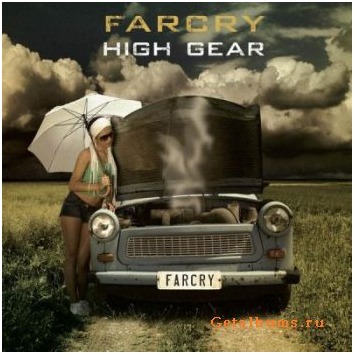 FARCRY 'HIGH GEAR' (KIVEL RECORDS)
After hearing the first 2 songs on the CD of the US band FARCRY I was in 80s Melodic Rockheaven! Both the uptempo melodic rocker "Love won't wait" and the semi-ballad "Fine line" are already classics, superb catchy Melodic Rock in the style of bands like DANGER DANGER (their first), SLYBOYZ, AIRKRAFT, FIREHOUSE, LOUD'N'CLEAR and such acts. The band is blessed with an excellent guitarist (Pete Fry) and an amazing lead singer with incredible range (Mark Giovi) and their sound is pure late 80s New Jersey fun summerish Melodic Rock with big harmonyvocals during the superb choruses. "Fine line" is basically PERFECT during each and every second it is playing. This tune alone makes it worth the whole CD, a song that will end up quite high in the end of the year 2009 best songs list. Of course comparisons to DEF LEPPARD, BON JOVI, WARRANT, WINGER and such big Hair Metal/Poser Metal/Arena Metal of the late 80s US way are very easy to make on most of the songs. Although the rest of the CD is not as sensational as the first 2 chart-topping hits and also includes a few covers, it still is definitely an album to own if you're into mentioned acts (also check out the catchy uptempo melodic rockers "Those Were The Days" and "Talk to me" to hear how BON JOVI sounded 23 years ago!). The sound is huge and without a doubt KIVEL RECORDS has released another gem here. More info at: www.kivelrecords.com and www.myspace.com/farcrytherockband
(Points: 8.8 out of 10)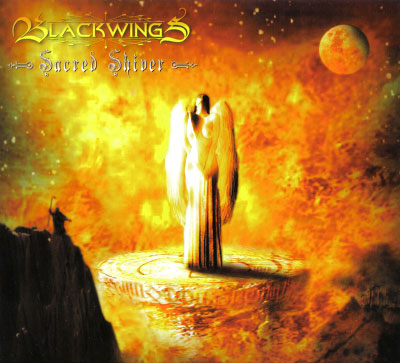 BLACKWINGS 'SACRED SHIVER' (UNDERGROUND SYMPHONY RECORDS)
'Sacred shiver' is the new album of the Italian band BLACKWINGS, released on the Italian Power Metal label UNDERGROUND SYMPHONY RECORDS. Musically nothing new is brought here perhaps, but still 'Sacred shiver' is a very nice listenable typical Italo Melodic Power Metal album in the style of WONDERLAND, LABYRINTH, VISION DIVINE, DERDIAN… Highlights are "Fire tide", "Hiding the moon" (by far the absolute best song, fast uptempo Melodic Power Metal with super catchy chorus, like only the Italians are able to make!), "Captive to lies' and "Waiting the time". Not original at all, but still all done with class and sounding pretty good after repeated listens, recommended to fans of mentioned Italo Power Metalbands, although BLACWINGS also seem to have a Progmetal edge to their sound. More info at: www.undergroundsymphony.it and www.blackwings.it
(Points: 8.4 out of 10)

PRODIGAL EARTH 'ZENITH 2 ZERO' (PITCH BLACK RECORDS)
The Cyprus based band PRODIGAL EARTH delivers it's debut CD with 'Zenith 2 zero'. The band features lead singer NICHOLAS LETPOS, who of course is best known for being the singer of bands like ARRYAN PATH and DIPHTHERIA. PRODIGAL EARTH is playing pure 80s style US Power Metal with high pitched vocals and ripping guitarwork, not far away from bands like JAG PANZER, FATES WARNING, very early QUEENSRYCHE and also more currently active bands like DOMINE, SEVEN WITCHES…, although perhaps PRODIGAL EARTH is a little less heavier and even taking some Italo Melodic Metal influences here and there. One way or the other, the high-pitched vocals can be heard all the time. Highlights are the superb "Broken world" (which covers some lovely melodies and sounds close to a classic me thinking!), "Once upon a crime" (fast with once again pleasant melodies), "God's children" and "Will to live". This is Melodic Metal at it's very best and surprisingly it comes out of Cyprus! More info at: www.pitchblackrecords.com and www.prodigalearth.com
(Points: 8.4 out of 10)
(All reviews by Gabor Kleinbloesem except where noted)