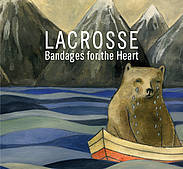 LACROSSE 'BANDAGES FOR THE HEART' (TAPETE RECORDS/SONIC RENDEZVOUS)
LACROSSE is a Stockholm/Sweden based band formed around five male musicians and a female singer. Musically they play deadly catchy Melodic Poprock with 80s synthesizers (hell even 70s STYXish Synths here and there, although the music has nothing to do with Pomprock) and anyone waiting to hear a late 70s/early 80s cross between ROXETTE and THE CLASH should look no further, because LACROSS is the answer to those Powerpopdreams! Their album 'Bandages for the heart' consists of 11 short catchy mostly uptempo Powerpopanthems that one will keep singing along days after hearing the record for the first time! Sweden always has delivered catchy songs and with LACROSS they have another act that might become the next big thing, especially if songs like "We Are Kids", "You Are Blind", "It's Always Sunday Around Here" and "Come Back Song #1" are being played on radio stations across the world the coming summer, because as catchy as these tunes you don't hear that often anymore. Radio-ready and recommended to check out asap at: www.lacrosse.nu
(Points: 8.4 out of 10)
INTERITUS DEI 'IN MOTION' (BLACK BARDS/SONIC RENDEZVOUS)
Gothic/Metal from Romania with a male singer, who sings quite dark (TYPE O NEGATIVE style) and as far as I am aware, they have already released a string of albums. It's not melodic and it sounds all very dark, really like you're somewhere down in a creepy town in the middle of Romania. I am quite convinced there are a lot of fans loving this band out there, but if I think Gothic and male vocals I am more interesting in hearing something along the lines of ENTWINE or HIM, but this INTERITUS DEI has nothing in common with that style, because the Gothic Metal sounds really dark and is more going into the style of aforementioned TYPE O NEGATIVE.
(Points: 7.4 out of 10)
NIV 'NAME IN VAIN' (INDEPENDENT)
Brutal aggressive Metal is the name of the game here, with SLAYER, METALLICA and PANTERA as main similarities, meaning not really our cup of tea. Still interested, then go to: www.myspace.com/nameinvain
(Points: 5.8 out of 10)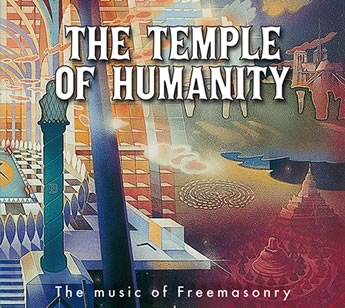 THE TEMPLE OF HUMANITY 'THE MUSIC OF FREEMASONRY' (PINK RECORDS)
This sounds very melodic and also very original, because the Dutch band THE TEMPLE OF HUMANITY has delivered a CD that is as original as PINK FLOYD once were in the early 1970s, yet it sounds very melodic and accessible in a way we heard from melodic rock/aor bands, such as DARE, BOULEVARD, STRANGEWAYS and especially ENCHANT and FOR ABSENT FRIENDS, so prog meets aor in a very moody atmospheric style. Quite original and very impressive, right from the start with "Turn the key", but also on tracks like "Children of the widow" (uptempo melodic rocker), "The temple of humanity" and "Tracing to the west". Most of the songs have a similar feeling, which is slow and super melodic, very relaxed and filled with emotional inspirations. The sax in most of the songs is not even a disturbing factor as it adds something to the laid-back feeling of the album Check out this very original band, recommended to both prog and melodic rockfans at: www.free-stone.org
(Points: 8.4 out of 10)
VARIOUS ARTISTS 'SHREDDING ACROSS THE WORLD VOLUME 2' (SGR RECORDS)
As the CD title predicts, this is a compilation CD filled with 15 guitarists showing their skills on the guitar. Some of these shredders have played with or were active in well-known bands in the past, such as DIO, MADISON, HEIR APPARENT, TAKARA… but also here and there a few slightly unknown guitarists make their way onto this CD. For shredding neo-classical guitarfans a must-have and from start to finish well worth listening. Go check out all at; www.myspace.com/shredguyrecords
(Points: 8.3 out of 10)
E.Z. RIDERS 'EXPERIENCED ZYDECO RIDERS' (INDEPENDENT)
E.Z. RIDERS are coming out of Italy and their new CD 'Experienced zydeco riders' does not have a big major label sound, so please bare that in mind. Nevertheless, the raw independent sound does not infect the band's will to create some catchy 80s melodic rock. Songs like the midtempo "The way to the heart" (a la BONRUD), "30 years" (semi-ballad) and "Save me from the undertaker" are all showing EZ RIDERS doing some great catchy 80s melodic rock with strong vocalwork and some nice catchy harmonyvocalized choruses (although not 100% perfect). It reminds me a bit of 90s acts like INNUENDO, DUKES NITEMARE, PHIL VINCENT and even NELSON, so Melodic Rock done in the 90s but with retro 80s approach in the melodies, although EZ RIDERS also adds Boogie Rock/heavy Bluesrock type of songs as well, which work out a bit less impressive. Good band and perhaps with some more budget, a producer and a major label organized studio, this could well turn out to something even more interesting. For now check them out at: www.myspace.com/ezridersband
(Points: 7.8 out of 10)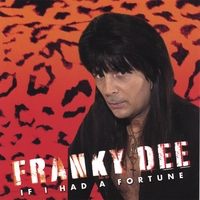 FRANKY DEE 'IF I HAD A FORTUNE' (INDEPENDENT)
Wow that has been some time ago since we reviewed a CD of lead singer FRANKY DEE, must have been around the turn of the century. Well, FRANKY DEE returns with a new CD titled 'If I had a fortune'. Musically he is still in the Classic 80s Rocksound and does things quite well, partly thanks to the great vocalwork of Franky himself. He reminds me a bit of PHIL VINCENT, both musically and vocally. The AOR ballads "When you find someone" and "I will remember you" have JOURNEY written all over the place, but most of the time the CD is filled with big punchy 80s style Rock Anthems a la KISS/KEEL, such as "If I had a fortune" and "Don't say what you don't mean", while the JOURNEY cover "Anyway you want it" sounds dangerously close to the STEVE PERRY originally sung classic. Not a bad CD at all, but a real independent release that might also go down well with fans of the lesser known FRONTIERS releases of bands like BONRUD, CHINA BLUE and such, although it is edgier and more 80s Hardrock orientated in the long run. More info at: www.frankydee.com
(Points: 8.1 out of 10)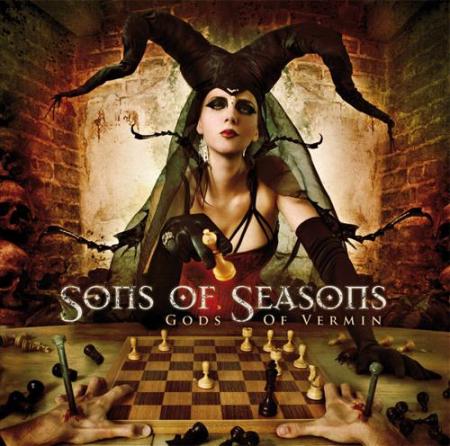 SONS OF SEASONS 'GODS OF VERMIN' (NAPALM RECORDS/ROUGH TRADE)
SONS OF SEASONS is a German band formed by keyboardplayer/guitarist OLIVER PALOTAI in 2007 after he left BLAZE. As lead singer none other than METALIUM singer HENNING BASSE is added to the line-up, with also SIMONE SIMONS of EPICA making a guest appearance. Musically we are heading into a Symphonic Metal style that sounds a bit dark here and there (EVERGREY, NEVERMORE, SAVATAGE), with also some growling and cookie monster vocals here and there (not much happily), but also plenty of excellent almost KAMELOT ish melodies all throughout the CD. 12 songs are included and in the end it is an album to listen to all the way as it is a very diverse record that goes in a several styles, ranging from calmer acoustic parts to very heavy Dark Metal, while of course also in a lot of songs we can hear Melodic Progressive and Power Metal parts. A song like "Wheel of guilt" is a deadringer for fans of SAVATAGE and after repeated listens I am safe to say this is the best band to compare this SONS OF SEASONS to. Check them out at: www.sonsofseasons.com
(Points: 8.5 out of 10)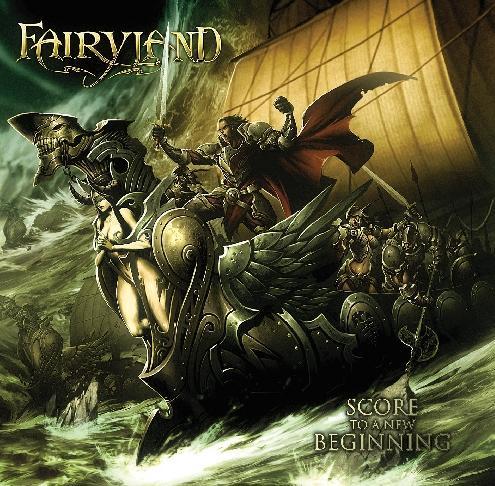 FAIRYLAND 'SCORE TO A NEW BEGINNING' (NAPALM RECORDS/ROUGH TRADE)
Formed back in 1998, the French band FAIRYLAND underwent a lot of line-up changes through the years, with as result now in 2009 only one member is left, namely PHILIPPE GIORDANA, who wrote and composed everything, as well as playing keys, acoustic guitar and soing programming. He hired a lot of guest musicians to step in for the rest, including different lead singers, such as the SERENITY vocalist GEORG NEUHAUSER. This all combined makes the 4th album of FAIRYLAND sounding quite impressive, although far from original, because the band is mixing early RHAPSODY and KAMELOT. Nevertheless, it all sounds pretty good, with some great material here and there (such as "Across the endless sea" (part 2), "Assault on the shore" and "A soldier"). A lot of perfect melodies can be heard, so that is a good thing definitely, with also the use of different singers, it still sounds a bit diverse, but most of the time it's like we are listening to an album RHAPSODY themselves is not able to create anymore. Highly recommended to the fans of bombastic Neo-Classical Symphonic Metal!
(Points: 8.5 out of 10)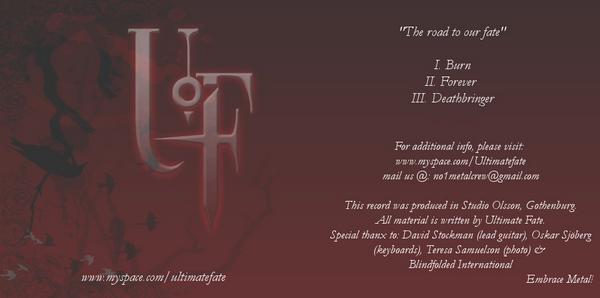 ULTIMATE FATE 'THE ROAD TO OUR FATE' (PROMO CDR)
Hello there! Hold your horses! It is actually so easy to hear which bands are good and which bands are sensational, but when receiving something as good as ULTIMATE FATE, a band from Sweden with sadly only 3 tracks on their promo CDR, it makes it all worth spending time searching for new acts and keep on reviewing day in day out. 3 songs of pure 'melodic heaven' is what we get to hear here. The band is coming out of Gothenburg and are playing a mix of AOR/Melodic Rock choruses and typical present day Gothic Metal, ending up sounding like a mix between ALYSON AVENUE and DELAIN. The band is blessed with a SUPERB female lead singer (JENNIE SODERBERG), who completely steals the show here, sounding like one of the best female singer I have heard in the past years. Together with 3 supersensational songs that have a huge production/sound ("Forever", "Burn w. dream" and "Deathbringer"), this band is going for the demo of the year 2009 award definitely! I am quite convinced this band will not be unsigned for long, because they have the potential to become huge! More info at: www.myspace.com/ultimatefate and e-mail at: no1metalcrew@gmail.com
(Points: 9.2 out of 10)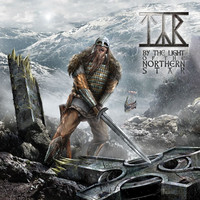 TYR 'BY THE LIGHT OF THE NORTHERN STAR' (NAPALM RECORDS/ROUGH TRADE)
TYR from the Faroe Islands returns with their new CD 'By The light of the Northern Star', which follows the style of their previous 3 CDs, which was filled with Viking Metal. Viking Metal is actually a sort of Melodic Folk Power Metal style that we have also heard from bands like TURISAS, SABATON and FALCONER and you can easily put this band in between. The band is huge in their homeland of Faroe Islands, where they were nominated for Band Of The Year and one of their previous CDs even became the best selling album on the Island in the year it was released. After signing to NAPALM RECORDS, the band quickly became well-known in the Metalscene and with each they sound stronger and better. The new album sounds therefore as their finest record so far, a real Metal Masterpiece with a big sound and some excellent vocalwork of vocalist/guitarist HERI JOENSEN. Highlight is the closing track, which is the titletrack "By The light of the Northern Star", but actually each of the 9 included tracks are a must-have for the fans of True Metal. SABATON fans will most probably love this new TYR album. More info at: www.tyr.net
(Points: 8.4 out of 10)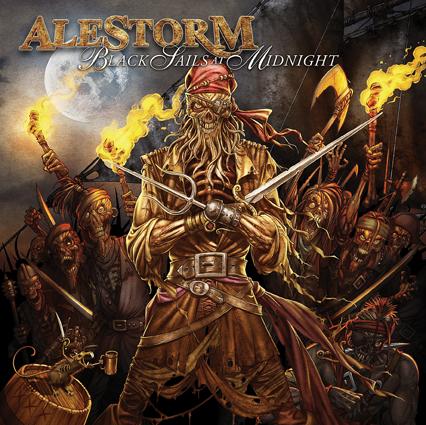 ALESTORM 'BLACK SAILS AT MIDNIGHT' (NAPALM RECORDS/ROUGH TRADE)
'Pirate Metal' is the name of the game here, but what on earth is that? Well, we already explained on the ALESTORM's first album 'Captain Morgan's revenge', which was released last year. The Scottish band already follows it up with a new CD 'Black sails at midnight', which is in the exact same style, so the people who bought the debut from 1 year ago will know what to expect here, for those who don't I can inform them Pirate Metal is basically the kind of Raw Metal like we have heard of German bands like RUNNING WILD and GRAVE DIGGER mixed with the bombasticness and medieaval influences of TURISAS, so actually Teutonic Folk Power Metal. The limited edition comes along with a full bonus DVD that includes the band's performance on WACKEN OPEN AIR in 2008, so all True Metalfans will love this new album. They are definitely by far the best and loudest Metalband ever to hail from Scotland! Still I think they are not at the top of their league on this new record and perhaps future releases will see if they are able to release a groundbreaking album, because that is not the case here with 'Black fails at midnight', although fans of mentioned bands will still like it a lot I think. More info at: www.alecstorm.net
(Points: 8.0 out of 10)
CALIBRE ZERO 'JUGANDO CON FUEGO' (STF RECORDS)
CALIBRE ZERO is a band from Madrid, Spain playing Metal, but not in the melodic and power metal way we usually hear from Spanish bands (read: AVALANCH, AMADEUS, SARATOGA, TIERRA SANTA... Instead the band choose to go into a Heavy Metal style like we heard from Spanish bands 25 years ago, such as OBUS, BARON ROJO and MURO. So it might sound a little dated here and it's not really melodic, but for fans of these bands this pure Heavy Metal album is nice to check out, also with it's MOTORHEAD and BLACK SABBATH big heavy guitar riffs in each song. More info at: www.calibrezero.com
(Points: 8.0 out of 10)
CORRUPTED MELODY 'INNER 1' (STF RECORDS)
CORRUPTED MELODY is a band from Slovakia mixing clean female soprano vocals with fast Black Metal screaming. Not really original and one would rather have heard a pure female fronted album, because the black Metal screaming (and some Death Metal growls here and there) becomes quite annoying after a while. Happily the female vocals make up the hard times, because that is giving the Mystic Metal of CURRUPED MELODY a melodic touch. Check it out for yourself at: www.corruptedmelody.sk
(Points: 7.3 out of 10)
INN TRANCE 'THE BASIS OF TRANCETHERAPY' (STF RECORDS)
And another mix of Thrash/Metalcore and more Melodic Power Metal based music. Brought to you by the Spanish band INNTRANCE, whom are able to create strong melodies in their music, but the constant use of death metal growling and black metal screaming is making their CD hard to listen to…
(Points: 6.7 out of 10)
BOARDERS 'THE WORLD HATES ME' (RETROACTIVE RECORDS)
When listening to the first song on this CD, "True rebellion", I was unsure if I had put on the right record, because 'The world hates me' of the Italian band BOARDERS sounded like a pure AC/DC kinda record. This in contrary to what the bio mentions that this is a Thrash Metal release. And actually the rest of the CD also has (happily!) nothing to do with Thrash Metal, because the band is going for a sort of Technical Progressive Metal kinda record that reminds one of something FATES WARNING could have done if they had gone in a little heavier direction. The band has a good strong lead singer and songs like "Never alone", "Baptized with fire", "Jump for joy" (80s German Metal meets MAIDEN) and "Till life do us one" are very melodic and quite interesting to check out. Still, despite this all sounding nice and all, it will not become a classic by all means, because therefore this BOARDERS is a little bit too average.
(Points: 8.0 out of 10)
SLOUGH FEG 'ARE UPRISING' (CRUZ DEL SUR MUSIC/SONIC RENDEZVOUS)
Doom, Stoner Rock and True Metal go hand in hand here on the new CD of SLOUGH FEG, which is already their 8th CD in 20 years! It sounds pretty good and reminds one of a cross between DANKO JONES, BLACK SABBATH, MAIDEN and MANOWAR, with some CANDLEMASS and KRUX similarities too. The unfortunate thing however is that there only 8 (some around 3 minutes) tracks included, which makes this album a really short listen. Happily, the featured music is very good and therefore it is a quality release after all, recommended to fans of mentioned acts. SLOUGH FEG is really one of those underground bands that will probably only reach the die-hard fans with their new album, but who knows it will be picked up by others as well, because the band's Stoner Rock meets True Metal is perfectly suitable for fans of both genres…
(Points: 8.3 out of 10)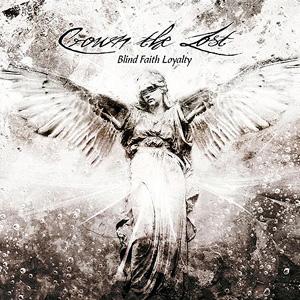 CROWN THE LOST 'BLIND FAITH LOYALTY' (CRUZ DEL SUR MUSIC/SONIC RENDEZVOUS)
When listening to the first song on the 2ND CD of the US band CROWN THE LOST, we can find another shame on the Death Metal growls, because the band CROWN THE LOST is in the first place a good strong Melodic Power Metalband, but their CD 'Blind faith loyalty' also features the Cookie Monster vocals. Happily, they are not so prominent and actually after the first song they seem to have vanished almost completely (happily), meaning this CD is after a while still quite nice to listen to, especially since the vocalwork (high pitched) and choruses are very impressive. Just listen to songs such as "Defame the hypocrites", "Bound to wraith", "Symbiotic" and "Hollow refuge". It reminds me a lot of bands like JAG PANZER, METAL CHURCH, SEVEN WITCHES, etc. mixed with MAIDEN melodies all over the place. Definitely a recommended piece after all, in the end being a pure high pitched 80s US Melodic Power Metal record, very much recommended to fans of True Metal with high-pitched vocals (like FATES WARNING going for a more straight-forward approach).
(Points: 8.4 out of 10)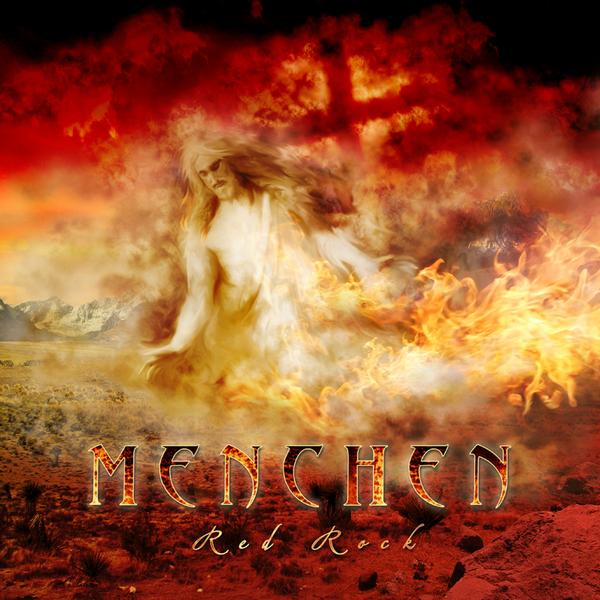 MENCHEN 'RED ROCK' (RETROACTIVE RECORDS/BRUTAL PLANET)
MENCHEN is a new US Supergroup formed around guitarist BILL MENCHEN (TITANIC, FINAL AXE, SEVENTH POWER), drummer ROBERT SWEET of STRYPER, bassist TONY FRANKLIN (WHITESNAKE, QUIET RIOT) and vocalist KEN REDDING (HIT WITNESS). Toegether these 4 very experienced musicians have recorded an album under the moniker MENCHEN, named after the guitarist of course. Musically this is high quality Melodic Metal with a Progressive touch, sometimes a little akin to 80s FATES WARNING/QUEENSRYCHE, yet a little more straight-forward here and there. One way or the other, the high pitched vocals combined with the almost neo-classical guitarwork are making this record a must-have for the fans of pure 80s US Melodic Metal. Highlight is the epic "Desert rain", but from start to finish this is a great CD to check out. More info at: www.myspace.com/menchenmusik
(Points: 8.2 out of 10)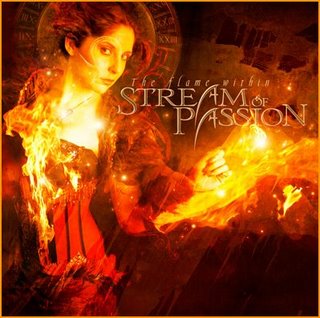 STREAM OF PASSION 'THE FLAME WITHIN' (NAPALM RECORDS/ROUGH TRADE)
This year the Dutch Female Fronted Gothic Metalscene strikes back with many new releases. DELAIN and AUTUMN already delivered 2 fantastic new albums and later this year more new releases will follow, but we must not forget about STREAM OF PASSION. Originally the creation of ARJEN LUCASSEN (AYREON, STAR ONE, VENGEANCE…), this band now has it's own talented line-up of new Dutch musicians and a superb female singer from Mexico, MARCELA BOVIO. She gives the band an enormous potential to become one of the new major acts in this genre, which could already be heard on the first album, but now it all sounds so much better. Not a single miss on the 2nd CD of STREAM OF PASSION, which only features hits. The absolute highlights are "The art of loss", "In the end", "Now or never" and "Games we play". Still quite a surprise this release, because I personally didn't expect it to be this good, easily beating the band's debut CD 'Embrace the storm' from 2005. More at: www.streamofpassion.com
(Points: 9.0 out of 10)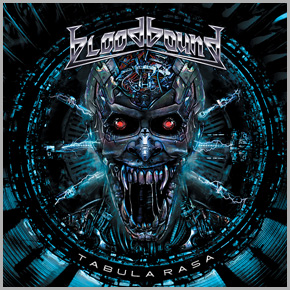 BLOODBOUND 'TABULA RASA' (BLISTERING RECORDS/BERTUS)
In 2004 the Swedish band/project BLOODBOUND started and immediately their debut CD proofed to be a winner for the Melodic Metalfans. The band was formed around FREDRIK BERGH (keyboardplayer, best known as STREET TALK leader, with whom he released a bunch of superb AOR Classics), vocalist URBAN BREED (the superb singer who also sang with TAD MOROSE and recently joined PYRAMAZE) and guitarist TOMAS OLSSON, whose brother HENRIK OLSSON (also guitars) joined BLOODBOUND after the 1st album. 'Nosferatu' was one of the best releases in 2005, but sadly after the release Urban left the band and so the band had to find a replacement singer for the 2nd album 'Book of the dead'. They found MICHAEL BORMANN, the Melodic Hardrocksinger who sang on so many records (JADED HEART, THE SYGNET, BONFIRE…). He did a great job and so also this album was a very sensational release in 2007. The band's catchy Melodic (Power) Metal sounded like a cross between NOCTURNAL RITES, HELLOWEEN and PRETTY MAIDS and at the end of 2008 a new album was set to be recorded, yet saw the band changing back to the original lead singer, because URBAN BREED returned to the mic and so work began on BLOODBOUND's finest release so far. The result 'Tabula rasa' is definitely BLOODBOUND's best release. The band sounds heavier and edgier than ever, with a monstrous production and a lot of killer Melodic (Power) Metalsongs that sound like the best mixture of NOCTURNAL RITES, FIREWIND and MYSTIC PROPHECY, meaning this album belongs to the best in the genre available today! Urban sounds amazing and the guitarwork is high class and punchy, with as highlights "Tabula rasa", "Twisted kind of fate", "Tabula rasa part 2" (SUPERB!) and "Master of my dreams". Without a doubt, this is a must-have release that is showing how Metal should sound, big, loud, punchy and super melodic with fantastic vocalwork and crushing guitarwork… just amazing… Check them out at: www.bloodbound.se and www.myspace.com/bloodboundonline
(Points: 9.1 out of 10)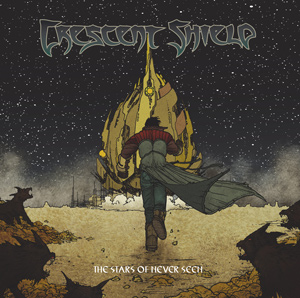 CRESCENT SHIELD 'THE STARS OF NEVER SEEN' (CRUZ DEL SUR MUSIC/SONIC RENDEZVOUS)
I am always surprised that in the current day still so many Pure True Metal (the 80s American way) releases are being done, because only a selected bunch from all over the world are into this genre, although since the ANVIL movie it seems the interest in this kind of Underground Metal has been rapidly growing, but still with the exception of MANOWAR (and ICED EARTH), bands like JAG PANZER, MANILLA ROAD, LIZZY BORDEN, ONWARD, DESTINY'S END, CIRITH UNGOL, OMEN, HELSTAR, METAL CHURCH etc. etc. are pretty much belonging to the underground/cult generation in the Metalworld. Still, many releases in the genre are done every month, with the latest being the new CD of the US band CRESCENT SHIELD. This band was formed by vocalist MICHAEL GRANT (ONWARD) and guitarist DANIEL DELUCIE (DESTINY'S END) and their 2nd CD 'The stars of never seen' is a real impressive high class pure 80s True US Melodic Power Metal release in the style of mentioned bands (HELSTAR, EXCITER, very early QUEENRSYCHE and early FATES WARNING are the very clear comparisons to be made here). The album was mixed and mastered by Bill Metoyer (SLAYER, WASP, FATES WARNING, TROUBLE, LIZZY BORDEN etc.) and to my ears it sounds quite perfectly. High pitched vocals is the name of the game here and together with the pure 80s Metal riffs it is making this 9 songs counting new album of CRESCENT SHIELD a must-have for fans of mentioned bands. Although it is a shame this release will not reach any chart probably (perhaps in Greece!), the fans of True Metal will absolutely love this release! Go check out CRESCENT SHIELD at: www.crescentshield.com
(Points: 8.5 out of 10)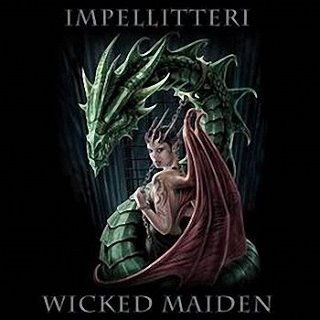 IMPELLITTERI 'WICKED MAIDEN' (METAL HEAVEN/ROUGH TRADE)
With at least 9 albums already released, guitarist CHRIS IMPELLITTERI has built up a big reputation. He sold over 1 million records worldwide so far and on his new album 'Wicked maiden' he once again is joined by lead singer ROB ROCK, who of course also sang on many releases in the past, including just recently on his own solo-release. Fans of these 2 musicians know what to expect here, because both are known for bringing pure Melodic Metal the classic 80s way, sorta like IRON MAIDEN meets FIFTH ANGEL meets 80s DOKKEN meets AXEL RUDI PELL. This is also the case on 'Wicked maiden', which from start to finish is filled with high class Melodic Metal. Legendary engineer GEORGE MARINO mastered the album in New York City, God knows how many releases this man has done in his life (me thinking at least 1,000+ albums I have in my collection where his name is mentioned!). Nothing new here, just good strong Melodic Metal with excellent vocal and guitarwork….
(Points: 8.3 out of 10)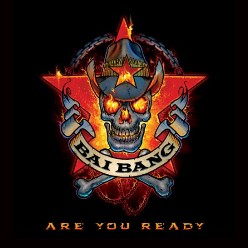 BAI BANG 'ARE YOU READY' (METAL HEAVEN/ROUGH TRADE)
The Swedish band BAI BANG was formed way back in the late 1980s, releasing their debut 'Enemy lines' in 1989. 3 more studio-albums followed, of which 'Attitude' was the latest in 2001. Now the band is back with a new CD titled 'Are you ready', which musically sounds like it was recorded back in 1989, as the music sounds very close to late 1980s ALICE COOPER and KANE ROBERTS, meaning Melodic Party Hardrock with a lot of sing-a-long DESMOND CHILD choruses. It's like "Poison" by ALICE COOPER was done over and over again, especially in the songs "Are you ready I'm ready" and "Bad boys" that also have some WIG WAM similarities. Still it all sounds very cliché tingled and dated, nothing original can be found here (mixing DEF LEPPARD with SHA-BOOM and DESMOND CHILD written ALICE COOPER lyrics/choruses is what is exactly happening here) and combined with average vocals and standard guitarwork, this release is nowhere near able to compete with the much stronger 80s Melodic Hardrock of bands like THE POODLES, WIG WAM, HEAT, BROTHER FIRETRIBE, SHAKRA… Not a bad release, but only for the absolute die-hard fans whom also collect albums by obscure 2nd rated bands such as SHA-BOOM, ZAZA, EASY ACTION…
(Points: 7.8 out of 10)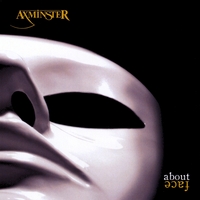 AXMINSTER 'ABOUT FACE' (INDEPENDENT)
Quite some time ago, around the turn of the century, we reviewed a CD of the band AXMINSTER. They hailed from Boston and I think it has now been quiet around them for like 10 years. However out of nowhere a new CD drops by in the mailbox. AXMINSTER returns with the CD 'About face', which musically continues the style of their previous album. The music is pure Hardrock, sorta the 80s American way. It's not really melodic rock or anything like that, because it is more reminding me of bands like TKO, early Y&T, KEEL, 80s GENE SIMMONS' KISS and the recent new SILENT RAGE album, so real Hardrock based on guitar riffs. 10 songs are included and fans of mentioned bands should check out this release. More info at: www.myspace.com/axminsterrocks and e-mail at: axminsterrocks@yahoo.com
(Points: 7.9 out of 10)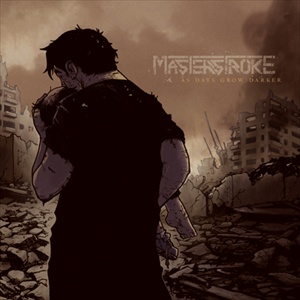 MASTERSTROKE 'AS DAYS GROW DARKER' (DYNAMIC ARTS RECORDS)
'As days grow darker' is already the 3rd album of the Finnish band MASTERSTROKE. Without a doubt, this is a very strong release that contains musically a somewhat darker, more epic, almost Dark Progressive Metal approach a la EVERGREY instead of the more uptempo Power Metal attack we heard on the band's first 2 albums. Of course it is a pity not to hear the straight-ahead uptempo pieces (with a few exceptions, such as "Stillborn"), but instead we are getting some really high quality musicianship that might go down very well I think. Songs like "Unstoppable", "Truth revealed" and especially "Purity fades" reach Progressive Metal Heaven and are reminding one of PYRAMAZE. Most of the songs are midtempo and are filled with some very strong choruses and actually all together this CD sounds like it could perhaps be the next big thing. Highly recommended if you want to hear a perfect mix between PYRAMAZE and EVERGREY, with some modern NEVERMORE influences as well here and there. Check out more info at: www.masterstroke.info
(Points: 8.6 out of 10)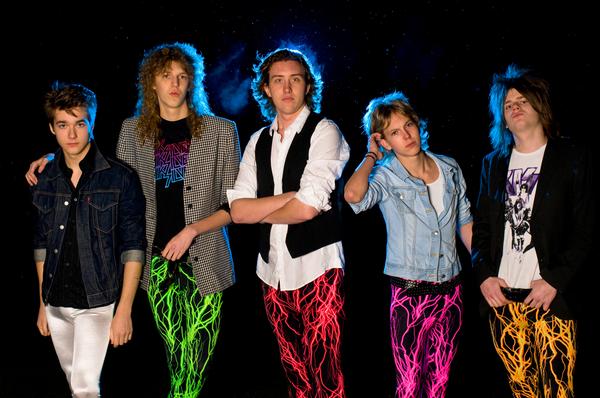 STRIKER 'STRUCK BY LIGHTNING' (INDEPENDENT)
Sweden has done it again! Sensational Melodic Rock from a new band called STRIKER. In fact, these guys are looking very young, probably still in their 10s! Anyway, from out of nowhere they sent me this mini-CD with 3 tracks that sound quite superb, really pure 80s catchy Melodic Rock, reminding a lot of H.E.A.T., HEAVEN and WORK OF ART. Of course 20+ years ago there were hundreds of bands in Sweden playing this style, but it is so good to see a whole new movement going on in Sweden with new young bands playing the same kinda Melodic Rock. STRIKER is the latest sensation and the 3 songs included on this mini-CD are really awesome. Opener "Struck by lightning" is a fantastic uptempo melodic rocker with a chorus that will never go out of your head after you heard it the first time. Followed closely by the midtempo AOR Ballad "Is this love" we are in Swed Melodic Rock Heaven for sure. Besides the catchy choruses, the vocalwork is very good and instrumental these 6 guys also provide a lot to respect. Closing track is the lovely TOTOish semi AOR/Westcoast tune "Underneath the stars". Check out this band asap at: www.striker.nu as they could become the next big thing to follow HEAT, WORK OF ART, THE POODLES and STURM UND DRANG, just waiting to get signed soon by a melodic rocklabel out there!
(Points: 8.8 out of 10)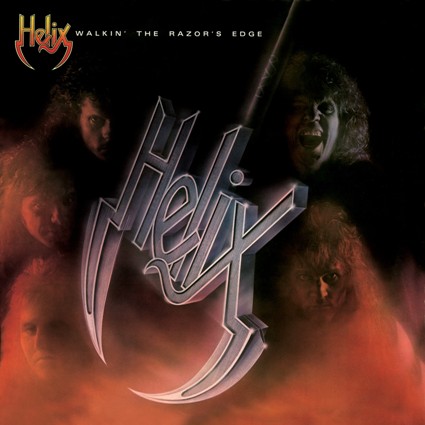 HELIX 'WALKIN THE RAZOR'S EDGE' (ROCK CANDY RECORDS)
In the early to mid 1980s Hardrock/Metal was huge in the USA with bands like WASP, MOTLEY CRUE, RATT, QUIET RIOT, SCOPRIONS, etc. selling millions of records. Most of these bands were situated in and around the Los Angeles area. Strangely enough no Canadian bands were active in the area, but still here and there in Canada some (although not much) bands were playing the typical LA Hair Metal sound that was a mix of Glam/Party, Classic Rock and Melodic Hardrock. HELIX was one of them and they had their fifteen minutes of fame on the American MTV with a few of their songs, including the Rock anthem "Rock you" (written by Bob Halligan Jnr) that can also be found on the new ROCK CANDY RECORDS re-issue of their 1984 'Walkin the Razor's edge'. The band already had a long history behind them, releasing some great melodic rockalbums a la APRIL WINE in the 1970s, but around 1984 they had gone the US Hair Metal direction that resulted in some success. Selling half a million records of their albums seperately proofed they were quite well-known in the USA back in the mid 1980s. 'Walkin' the razor's edge' was probably their 'peak' record, featuring some great Hardrocksongs that reminded one a lot of QUIET RIOT and WASPish Party Hardrock. Highlights are tracks such as "Young And Wreckless", "When The Hammer Falls", "Animal House" and the already mention anthem "Rock You" (the Canadian answer to QUIET RIOT = SLADE and KISS anthems of the same period). Remastered from the original source tapes, 3 Bonus tracks added to the original tracklisting and a very nice looking and extensive CD booklet with a 4,000 word story of the making of the album by Paul Suter, an exclusive interview with Helix frontman Brian Volmer and a bunch of pics, this CD is another must-have re-issue from ROCK CANDY RECORDS. More info at: http://www.rockcandyrecords.com/
(Points: 8.4 out of 10)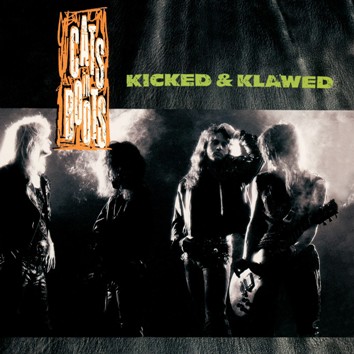 CATS IN BOOTS 'KICKED AND KLAWED' (ROCK CANDY RECORDS)
If only GUNS'N'ROSES would not have evolved out of LA GUNS, maybe this CATS IN BOOTS from Los Angeles would have become very big in The States. Their only record 'Kicked and klawed' from 1989 was filled with some of the dirtiest roughest no-compromise Sleazy Hardrock ever recorded. The band's lead singer Joel Ellis shouted as loud as the late KEVIN DUBROW in his heydays and the music mixed the best of GUNS'N'ROSES, WASP, QUIET RIOT and especially FASTER PUSSYCAT, with the addition of some Boogie rhythms here and there. Just like the HELIX re-issue, also this CD comes along with a huge CD booklet that includes a 4,000 word story of the making of the album by Classic Rock's Sleazegrinder, an exclusive interview with Joel Ellis and loadsa pics. The songs are mostly uptempo Sleazy Hardrocksongs, with as highlights "Shot Gun Sally", "Her Monkey", "Coast To Coast" and "Evil Angel". Maybe not a classic, but for fans of the late 80s/early 80s Sleazy Metalsound a must-have, especially if you dig bands such as FASTER PUSSYCAT, GUNS'N'ROSES, JUNKYARD, etc. More info at: http://www.rockcandyrecords.com/
(Points: 8.3 out of 10)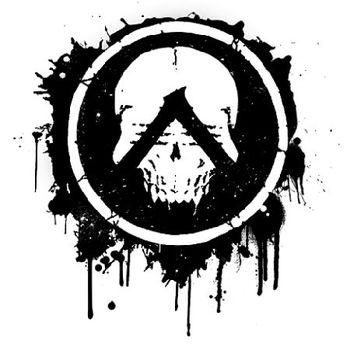 AMORAL 'SHOW YOUR COLORS' (SPINEFARM RECORDS)
The Finnish band AMORAL once started as a technical Death Metalband, releasing 3 succesfull albums between 2004 and 2008. Then their growler left the band and now from out of nowhere a new CD pops up and guess what… The band has turned their sound 180% into Melodic Hardrock/Power Metal a la EDGUY. The biggest surprise is to learn that their new lead singer is none-other than ARI KOIVUNEN, the Finnish idols winner who released 2 awesome Melodic Metalalbums the past few years. Now fronting AMORAL, he has made this band sound like a great Melodic (Power) Metalband, although the band also still goes a little heavier than that here and there. However, songs like "Release", "Year of the suckerpunch", "Vivid" and "Exit" are great uptempo Melodic Heavy Rocksongs. Sadly not the whole CD is like this, because the band also throws in like earlier said a bunch of hard riffing groovy and thrashy Metal pieces that even owe a bit to PANTERA. So actually AMORAL has 2 faces, one that follows nicely the sound of ARI KOIVUNEN, but also a darker edgy sound that almost borders Thrash Metal, but I guess that is due to their Death Metalpast. Hopefully the next album will see the band go for a full-length Melodic Metalalbum instead of this partly Melodic Metal record. Nevertheless, all together a nice record to check out. More info at: www.amoralweb.com
(Points: 8.2 out of 10)
STARCASTLE 'CITADEL' (ROCK CANDY RECORDS)
STARCASTLE was one of many US bands that actually were at the forefront of the foundation of a new subgenre within the 1970s Rockmusic in the USA. Starting as a Progressive Rockband in the YES style, together with a band like STYX, whom started as a Hardrockband, both bands developed a sound that would later be described as Pomprock. Influences from Progrock (instrumental, the keys and the structures), Hardrock (the heavyness) and Popmusic (the melodies) led to a whole new genre, which sadly did never leave the USA in terms of both popularity and new bands in the genre. This pure late 1970s US style brought many classics of bands like STYX, ROADMASTER, TOUCH, TRILLION, SPY, SPYS, MORNINGSTAR and of course STARCASTLE. STARCASTLE's 3rd album 'Citadel' has now been re-issued onto CD by ROCK CANDY RECORDS, whom of course as always did an excellent job, making it sound superb and also giving listeners something to look at to as the booklet is rather extensive with liner notes, an interview with one of the members and pictures. also thanks to the original production of ROY THOMAS BAKER of QUEEN this album sounded huge and contained all ingredients to become a Pomprock Classic. Although only 8 tracks were on the original release and no bonustracks are added to this re-issue, still songs like "Can't Think Twice", "Changes In Time" and "Could This Be Love" are really sensational and still sounding very fresh. Like many other bands in the Pomprockgenre, by the early 80s the format changed to more radiofriendly and less heavy synths/harmonyvocal driven uptempo melodic rock, so also STARCASTLE changed their sound and end of story, although they reformed recently in true class Pomprockstyle with even a new CD. However, 'Citadel' was STARCASTLE's baby and now available as excellent re-issue on ROCK CANDY RECORDS at: www.rockcandyrecords.com
(Points: 8.6 out of 10)
JASON VIGIL 'SOMETIMES ALWAYS' (INDEPENDENT/MICHAEL J. MEDIA)
Here we have a good deal of typical American singer/songwriter Pop/Rock that sounds quite melodic and is in line with the traditional American Midwest sound. Sounding like a stripped down version of DAUGHTRY mixed with a little JOHN COUGAR and DANNY WILDE and even JIMMY DAVIS, the CD of the young Denver/USA based singer/songwriter JASON VIGIL contains 7 strong mostly midtempo Poprock/AOR type of material that even contain melodies not out of place on an AOR/Westcoast record of for example RICHARD MARX, RICK SPRINGFIELD or BRYAN ADAMS' last couple of records, although vocally sounding like most regular American singer/songwriters of the present day. Highlights are "Before you disappear" and "Because of you", radio-ready summerhits, but actually all songs are in the same catchy style, which is midtempo melodic pop/rock. Check out more at: www.jasonvigil.com
(Points: 8.0 out of 10)
PAUL THORN 'A LONG WAY FROM TUPELO' (PERPETUAL OBSCURITY RECORDS/MICHAEL J. MEDIA)
Surprising to see an 80s AOR veteran appearing here as bassist, namely DOUG KAHAN, who appeared as session musician on loads of AOR related albums back in the 1980s. On this record he sort of goes back to his roots on a couple of songs, because Mississippi based singer/songwriter PAUL THORN has released a CD that is filled with typical Midwestern American traditional Rock that is not too far away from the Working Class sound of JOHN COUGAR, JACKSON BROWNE and BRUCE SPRINGSTEEN. Vocally very Soulful and although the music also borrows a lot of Soul, Blues, Country and 60s Motown R&B, the AOR influences are also present, such as in the chorus of opener "Lucky 7 Ranch", "It don't get any better than this", "All about people" (BILLY JOELish) and "A long way from Tupelo". However, mainly the album is a typical American melting pot of original traditional Pop, Rock, Country, Blues and Soul, so not a real must-have for the die-hard AOR fans. However, people who appreciate something like BOBBY CALDWELL, BILLY JOEL, BENNY MARDONES, HENRY LEE SUMMER, TIM KARR, JACKSON BROWNE, well they will like this a lot too. Go check it out at: www.paulthorn.com
(Points: 8.0 out of 10)
(All reviews by Gabor Kleinbloesem except where noted)