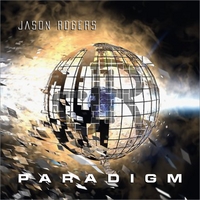 JASON ROGERS 'PARADIGM' (ARTIST RECORDS)
Flashback time! JASON ROGERS from Alaska, USA was reviewed about 10 years ago with a solo-record. After that release it became very quiet around Jason, but the multi-instrumentalist from Alaska returns here with a new CD titled 'Paradigm'. The album contains 22 tracks, which musically all go in a similar style, pure 80s inspired Melodic (Pop) Rock that reminds me of PHIL VINCENT, STEVE STONE, DANNY WILDE, BILLY BRANIGAN, MOON MARTIN, EDDIE MONEY, TIM KARR and such. Higlights on the new CD are "An American", "Tangled up with you" (catchy chorus), "Castle in the sky" (one of the best song, an uptempo melodic rocker), "I don't need no one" (strong biting guitarwork) and the ballad "I was meant for you". Recommended to fans of catchy 80s melodic poprock! More info at: http://home.gci.net/~jasonrogers
(Points: 8.1 out of 10)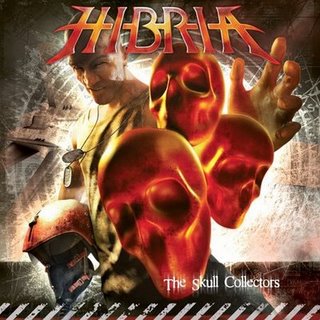 HIBRIA 'THE SKULL COLLECTORS' (REMEDY RECORDS)
'The skull collectors' is the long awaited follow-up to the debut album 'Defying the rules' of the Brazilian Melodic Power Metalband HIBRIA. In Brazil there are many sensational Melodic Power Metalbands and apart from ANGRA, none of them have a break outside their homecountry. More than 5 years it took HIBRIA to finish a new CD, but with 'The skull collectors' they have delivered a very impressive record that could easily see them breakthrough in Western Europe, as it seems that is one of the few places they have not set a landmark yet. The album is filled with superb high quality Melodic Metal, not far away from bands like DOMINE, MAIDEN and MACHINE MEN. Songs like "Sea of revenge", "Burning all the flags" and "The anger inside" are fast paced uptempo Melodic Power Metal tracks that will be loved by any fan of this genre. Also the other 6 songs are fast, melodic and showing this HIBRIA is ready for greater heights! More info at: www.hibria.com
(Points: 8.6 out of 10)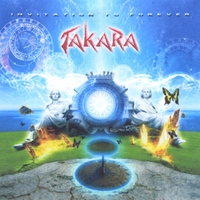 TAKARA 'INVITATION TO FOREVER' (PROGROCK RECORDS/SPV)
TAKARA returns with a new CD titled 'Invitation to forever', released on the US label PROGROCK RECORDS. The CD features lead singer GUS MONSANTO, who is also later in the year singing on the new REVOLUTION RENAISSANCE. Back to TAKARA, because the first 3 albums of TAKARA are almost classics, filled with superb Melodic Hardrock, just like on this new record and the previous CD 'Perception of reality', so all together 5 wonderful TAKARA albums. The only difference between the first 3 and the last 2 are the lead vocals, because nobody in this world is able to replace JEFF SCOTT SOTO, the original TAKARA singer. Although Jeff is singing some harmonyvocals here, the new TAKARA CD could have become the best Melodic Hardrockalbum of 2009 if Jeff had sung all leads here, just like on those first 3 TAKARA classics. It's not that Gus is a weak singer, because he is really showing he has some good vocal skills, but he is not as good as 'Vocal God' Jeff, who would have definitely given this CD the additional touch in making it a real classic. Anyway, part from that, this new TAKARA CD is still a very good CD, with some fantastic Melodic Hardrocksongs and truly superb guitarwork by TAKARA's bandleader NEAL GRUSKY in songs such as "Spotlight", "Riders on the road", "Nowhere to run" and "Looking for salvation". One will always wonder how it would have sounded if Jeff had sung all lead vocals, because then this CD would definitely have been one of the highlights of 2009. Nevertheless, it still is a highly recommended album to all Melodic Hardrockfans as it is loaded with great material. Check out their site at: www.takararocks.com
(Points: 8.4 out of 10)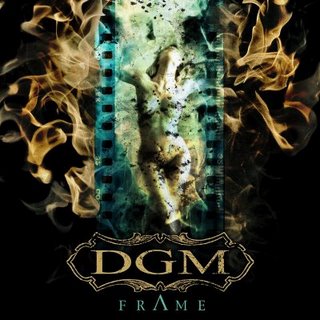 DGM 'FRAME' (SCARLET RECORDS)
'Frame' is already the 7th album of the Italian band DGM and somehow it sounds like their strongest effort. The album features new lead singer MARK BASILE (MIND KEY) and musically the 11 included tracks are a great mix of Neo-Classical Power Metal and Melodic Progressive Metal that is not really far away from bands like VISION DIVINE, LABYRINTH, SEVENTH WONDER, SYMPHONY X, VANDENPLAS and such. The addition of Mark as new singer is a very good move, because he has a wonderful voice (a la MARK BOALS) and somehow it clicks with the songs, because tunes like "Hereafter", "Enhancement", "No looking back", "Heartache" and "Rest in peace" (very very good, a la VISION DIVINE) sound very impressive and are quite sensational. The songs are a combination of super melodic hooks and choruses (a la VANDENPLAS, VISION DIVINE) and high quality musicianship of the 1990s DREAM THEATER kind. Definitely a highlight of 2009 already and highly recommended to all Progmetalfans out there!
(Points: 8.9 out of 10)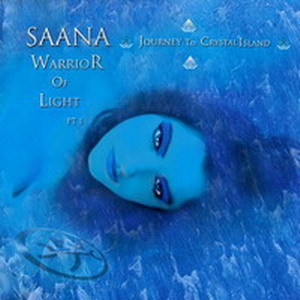 SAANA 'WARRIOR OF LIGHT PART 1: JOURNEY TO CRYSTAL ISLAND' (SCARLET RECORDS)
TIMO TOLKKI had a very strange year in 2008, because it started with his side-project SAANA, which was meant to be released on FRONTIERS RECORDS, but fell apart and also his other project REVOLUTION RENAISSANCE seemed to become a failure and he also quit STRATOVARIUS after 25 years! In the end, both projects were released, the REVOLUTION RENAISSANCE on FRONTIERS RECORDS, which also featured the best song of 2008 ("I did it my way") and independently on his own the SAANA project. SAANA however was something completely different than STRATOVARIUS and REVOLUTION RENAISSANCE, because now we have the official release through SCARLET RECORDS and while listening to the CD it becomes clear this has nothing to do with rock, metal or anything at all. It is a sort of peaceful soundtrack to a movie like 'Blue Lagoon' if you understand what I mean. It is not bad what we get to hear, but after 16 songs one is wondering when it will actually start, because this CD is filled with mostly orchestral classical background music and here and there some female vocals, so no guitars, bass, drums or anything rock, pop, metal related, except the best song which are the midtempo "Freya's teaching" and the semi-ballad "Warrior of light"… This feels like an experiment, which seems to be even getting a follow-up in the future, as this is just part 1. Me rather looking forward to a new REVOLUTION RENAISSANCE, although that one will not feature MICHAEL KISKE sadly. Anyway, only for absolute die-hard TIMO TOLKKI fans and perhaps fans of IONA/BLACKMORE'S NIGHT without instruments, so more going for a laid-back medieaval approach and not the Rock Opera Timo wants to let us believe…
(Points: 7.0 out of 10)
SPICE AND THE RJ BAND 'SHAVE YOUR FEAR' (SCARLET RECORDS)
SPICE AND THE RJ BAND is the new band of SPICE, a legendary guitarist/songwriter and ex-member of the band SPIRITUAL BEGGARS. With the release of first album 'Shave your fear' we get to hear Stoner Rock in it's ultimate form, which is raw Rock and Roll with riffs straight outta the ZEPPELIN/SABBATH book. In the end it combines influences of bands like KYUSS, QUEENS OF THE STONE AGE, LYNYRD SKYNYRD and such. No less than 15 songs have been created and fans of this genre will absolutely love this record, so check out their site at: www.myspace.com/spiceandtherjband
(Points: 7.5 out of 10)
DARK MOOR 'AUTUMNAL' (SCARLET RECORDS)
OK, RHAPSODY, VISION DIVINE and LABYRINTH all did the same thing before, but DARK MOOR is the Spanish equivalent and they do it also quite well, namely playing pure Italo Neo-Classical Power Metal, very bombastic sounding, but also super melodic. Although RHAPSODY like opener "Swan lake" did not sound that promising, from track 2 "On the hill of dreams" it sounds quite sensational, because that particular song is a lovely uptempo Melodic Metal song with superstrong melodies a la LABYRINTH/VISION DIVINE. Same goes for "An end so cold", "For her" (KAMELOT style) and "The enchanted forest" (midtempo with beautiful melodies, again KAMELOT style), all wonderful songs and showing that everytime they drop the RHAPSODY bombasticness on this new CD, they sound very impressive, thanks to their excellent lead singer ALFRED ROMERO and also the wonderful melodic guitarwork of ENRIK GARCIA. The bombasticness comes from LUIGI STEFANINI, who produced this 7th CD of DARK MOOR. Although far from original and unsure if the previous 6 DARK MOOR albums were really better, I am still safe to say that this new album of the band is a very strong album with excellent melodies and an album that if they had dropped the RHAPSODY parts could even have been one of the top albums of 2009! Nevertheless, it still is a must-have for fans of the Italo Power Metalsound! More info at: www.myspace.com/theofficialdarkmoor
(Points: 8.6 out of 10)
BADMOUTH 'BADMOUTH' (ROMULUS X RECORDS/TWO SIDE MOON PROMOTIONS)
BADMOUTH are a band from New Jersey, USA and they sent me their self titled debut album, which contains 10 well-produced and high quality sounding tunes. Although the songs are a bit basic, very 1980s ACCEPT/VICTORYish orientated pure Hardrock, here and there some great material pops up with as highlights the semi-ballad "Riverhead" and the very impressive VICTORY meets VENGEANCEish epic Hardrocker "Hell tonight". More songs in the style of last mentioned song could have lifted this band to a very high level, because most of the other songs are just typical Hardrocksongs a la 80s HELIX/ACCEPT/SINNER and also Rock and Roll a la AIRBOURNE meets 80S GENE SIMMONS' KISS sometimes, yet with fantastic guitarwork and also pretty good vocalwork. Also need to mention, this CD was produced by the legendary PAUL SABU, whom we most remember for his solo albums, the ONLY CHILD and especially the KIDD GLOVE classic album from 25 years ago. Check out this band at: www.romulusxrecords.com and www.badmouththeband.com
(Points: 8.0 out of 10)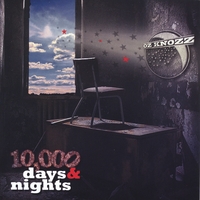 OZ KNOZZ '10,000 DAYS AND NIGHTS' (OZ KNOZZ MUSIC/TWO SIDE MOON PROMOTIONS)
OZ KNOZZ is a band with a long past behind them, although this CD is the first recording I am personally aware of. The band is coming out of Texas, USA and they are playing a mix of Classic Rock, AOR and Progressive Rock, sort of like ENCHANT meets Q5 meets WHITE SISTER meets IAN PARRY and although described as Prog, the Pomprock influences are really very present here. Quite a surprise actually as this sounds also like updated mid 1980s uptempo Pomprock. Their CD sounds really impressive, keeping in mind they have performed with acts like KANSAS, JUDAS PRIEST, POINT BLANK many years ago and this new CD is the follow-up to an album they released in 1975! Opener "Telephone" is a pretty good Melodic Progrocktrack a la ENCHANT, but with "Hear what I'm saying" it's like we have stepped in a timemachine back to the year 1985, a superb uptempo powerful Pomprocker with keys and harmonyvocals straight outta the WHITE SISTER first album book, also TOUR DE FORCE is a good comparison here. Then I am not even talking about the pure late 1970s SPY/TOUCH/ROADMASTER/STYXish midtempo Pomprocker "You can't win" that has a pumping beat that could have been on a mid/late 1970s STYX album. This song is sounding really TERRIFIC, with amazing harmonyvocals and keyboard/guitarwork and a pure STYX chorus, a MUST-HAVE for all Pomprockfans. Besides the fact the songs are superb, the musicianship is really amazing, with superb vocals of the 2 lead singers MILTON DE CORONADO and DUANE MASSEY, who also both play the keyboards, how AOR/POMPROCK can you get! The fantastic guitarwork is provided by ROBERT GUINEA, while the rhythm section is provided by bassist BILL MASSEY and drummer MARTY NAUL. The song "Graven image" with it's dut-dut keys and superb lead vocals (not sure who of the 2 sings here, but here the vocals sound from AOR HEAVEN a la ALLIANCE/FRANKE AND THE KNOCKOUTS) is going for a more pure 1983ish uptempo AOR sound like FOREIGNER meets AXE. After these 3 supersensational songs, it's time to get some breath for a more modest midtempo heavier tune titled "Hi Fi" that is a bit 80s Metal mixed with GREGG GIUFFRIA/ANGELish keyboardwork, so good instrumental work here, but songwise less interesting than the 3 previous Pomprock/AOR masterpieces. Anyway, final 3 tracks are "Midnight Mambo" (a somewhat bluesier midtempo track a la BOBBY KIMBALL fronted TOTO), "Who's the hero" (showing the band's diversity as this lovely midtempo epic Progmetal tune is sounding like a mix between DIO, BLUE OSTER CULT ("Godzilla"), URIAH HEEP and SAVATAGE, with heavy riffs and powerful vocals, a superstrong chorus and fantastic guitarwork) and "S/M Woman" (a sorta experimental piece like BLUE OYSTER CULT doing something together with the old QUEEN, ending up sounding like CITY BOY/THE TUBES). I did not expect that OZ KNOZZ was such a impressive band, especially on the the first couple of tunes that sound like something you don't hear everyday and all together the 8 tracks on this CD are a must to hear and it really is something special if you consider the fact that the band was formed 40 years ago! Be sure to check out this band asap at: www.ozknozz.com and www.myspace.com/ozknozz and www.sdcd.com (markg@sdcd.com and ozdrummer@windstream.net )
(Points: 8.8 out of 10)
KNYGHT 'BET EVERYTHING' (ANKO MUSIC)
KNYGHT is a band from Italy formed back in 2002 when the age of the members was at an average of 13 years (!). Now 7 years later they have released their first official recording, the mini-CD 'Bet everything', which contains 5 tracks and was produced by German producer HEIKO HINZE (MOTLEY CRUE, METAL CHURCH, TOM JONES). The music of KNYGHT is 80s influenced Glamrock/Melodic Hardrock sounding like a mix between BONFIRE and POISON, yet vocally with an accent, although the band's singer also reminds me of BRETT MICHAELS of POISON. Without a doubt, the band shows they have the power to move on to greater things in the future. For now they are not as good as other young newcomer bands such as STURM UND DRANG, BLACK TIDE and KISSIN' DYNAMITE I am afraid, but the first step is always hard and with 'Bet everything' they are starting up quite nicely already with as highlight on their first CD the closing track "Shut up", a good uptempo melodic rocker with interesting tempo changes and great instrumental breaks. Check them out at: www.ankomusic.de and www.knyghtband.com
(Points: 7.8 out of 10)
SCYTHE OF ORION 'X-LIVES' (INDEPENDENT)
Out of Finland comes SYCTHE OF ORION, a female fronted band with a huge sound on their new CD 'X-Lives'. The band's sound is at first sight typical present day Melodic Power Metal with a touch of NIGHTWISH, yet adding some Progmetal (in the keyboardwork), Doom (some riffs), Violins (they have a violinplayer in the line-up) touches here and there, but as the CD progresses one can hear this SCYTHE OF ORION is different, especially notable in the vocalwork. The band's female singer (ANU KAUNISTO) is singing in the style of GRACE SLICK (JEFFERSON AIRPLANE), and a bit the KAYAK and EARTH AND FIRE female lead singers, something you don't hear everyday in this kind of Baroque Gothic Power Metal. Like mentioned before, the sound of the CD is huge and that makes it easy to listen such strong powerful songs like "The open space of imagination", "Journey" and "Behind the cloud". This all together makes it a very interesting release that sounds in the end a little different than the standard female fronted Goth Power Metal thanks to the powerful GRACE SLICKish vocals and diversity in high quality musicianship that contain lots of interesting breaks melting together Folk, Doom, Prog and Baroque music, although still for fans of EPICA, NIGHTWISH, DELAIN, MAGICA also a highly recommended band to check out. More info at: www.scytheoforion.com and scythe.of.orion@gmail.com
(Points: 8.4 out of 10)
MARCO FERREIRA 'WORKING OVERTIME' (TWO SIDE MOON PROMOTIONS)
MARCO FERREIRA is a Brazilian born musician, who in 1996 moved to the USA and from then on could work on recordings on his own, which was in the Denver area where he and his brother Alex (Drums) started to play and record the whole year round. In fact, we reviewed way back around that time a superb demo he did as CARTOON, but also other recordings were reviewed during the following years. GOODBYE THRILL and VENTURIA were 2 excellent bands/projects MARCO FERREIRA recently was and still is involved with, because GOODBYE THRILL will release a new CD very soon and VENTURIA just released the 2nd album. In the meantime, he continued recording solo material, of which this 'Working overtime' is the latest release. Not as sensational and huge sounding as the fantastic GOODBYE THRILL (melodic hardrock) and VENTURIA (progmetal) albums of the past few years, it still is a very enjoyable melodic rockalbum that has clear influences of DEF LEPPARD and HAREM SCAREM. Highlights are the more midtempo orientated pieces such as "I'm waiting" (awesome midtempo like his earlier recordings), "Mr. bad deal" (catchy chorus and cool 80s riff), "Nobody's happy", "Ordinary life" (awesome midtempo piece, excellent melodic rock the way it should sound) and "Bad girl" (an unusual rhythm a la VAN HALEN is combined here with a super melodic chorus a la early JADED HEART), all remembering of the glorious early days of HAREM SCAREM, MICHAEL BORMANN, 80s BON JOVI and a little GOTTHARD, so a little AORish too. Marco is a great vocalist and guitarist, which can once again be heard on this new release, so if you call yourself a dedicated melodic rock fan, then make sure you check out his music at: www.myspace.com/marcferr
(Points: 8.4 out of 10)
SONIQ THEATER 'VISION QUEST' (INDEPENDENT)
German multi-instrumentalist ALFRED MUELLER returns with another new CD titled 'Vision quest' that contains semi-instrumental high quality Progressive Symphonic Rock with some great melodies and keyboardwork. For anyone into Neo-Prog the English way this is a must-have as Alfred is a very talented musician, who did everything on his own, just like on all his previous efforts. If you're familiar with his earlier releases, then you know what to expect, so then go to www.soniqtheater.de
(Points: 8.3 out of 10)
DETMAR HUCHTING 'WAGNER - EIN BIOGRAFISCHER BILDERBOGEN BOOK+AUDIO = EARBOOKS' (EARBOOKS/GAZELLE BOOKS)
The earbooks are a fascinating and new kind of media exposure, which could well become the future for new album releases as well I thinking. I am even fantazising about a future, where a new release of a band is being released as a CD/DVD/Book in the form of this EARBOOK release about WAGNER. You cut both sides with releases like this, because more work and therefore more people are involved in working on a new release (so more jobs), while more people will eventually buy it as it is a sort of fascinating collector's item to own instead of a regular CD release. Before we fascinate and fantasy further, this EARBOOK release of WAGNER is a wonderful release that contains a Book that tells the complete story of one of the greatest Classical Music composers of all times, RICHARD WAGNER, while the 4 audio CDs contain some of the man's finest works performed by several German orchestra. A great read and while reading it through one can learn all about WAGNER's life and times, with as additional some very nice painting spread throughout the book. More reviews of the EARBOOKS will follow soon, but for a starter this is for me personally a great introduction to a new media type that like mentioned earlier in the review could well become the next hype if of course coordinated well enough. More info and available through: www.earbooks.net and www.gazellebooks.co.uk
(Points: 8.6 out of 10)
LYRIAN 'NIGHTINGALE HALL' (MEDIEVAL RECORDS)
'Nightingale hall' is the first concept album from lead guitarist/vocalist JOHN BLAKE, who together with Alison Felstead (bass) and Paul W. Nash (keys, guitars) are forming the band LYRIAN. 8 songs are on the CD and musically it is a sort of folkish traditional affair that could also go down well with the open-minded progfans out there as it touches most of the time the 1970s early prog foundings of bands like PINK FLOYD, GENESIS, YES and JETHRO TULL. It's a very peaceful release, so not rocking hard, but really sounding like early 1970s prog like mentioned bands. More info at: www.cdbaby.com/cd/lyrianrock
(Points: 8.0 out of 10)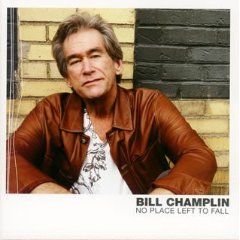 BILL CHAMPLIN 'NO PLACE LEFT TO FALL' (ZINK MUSIC/TWO SIDE MOON PROMOTIONS/BERTUS)
'No place left at all' is the comeback solo-album of BILL CHAMPLIN, the well-known CHICAGO singer. It has been 13 years since Bill recorded a new solo-album and now this European release contains not just the CD with 13 songs that have a total playing length of 68 minutes, but also a full-length DVD with Bill talking about his long career that started way back in the 1970s with the band SONS OF CHAMPLIN. His new solo-record is a little different than the CHICAGO stuff and far removed from the AOR stuff he did for several soundtracks in the 1980s and with CHICAGO around 1988. 'No place left to fall' feels at first sight like a singer-songwriter affair, but happily musically more going in a direction that combines Soul, classic R&B and Westcoast a la MICHAEL BOLTON. The CD features guest spots for STEVE LUKATHER, BRUCE GAITSCH, MICHAEL ENGLISH, PETER CETERA and several other well-known musicians. Like said before, no Rockmusic is included here, because this is a very Soulful injected Westcoast-R&B affair that reminds one of Classic Soul singers such as OTIS REDDING, STEVIE WONDER, SAM COOKE and MARVIN GAYE, so pure Motown based material, yet with a slight Westcoast-Rock undertone a la RICHARD MARX and poppier TOTO, such as in songs like "No place left to fall" and the TOTO/CHICAGO AOR ballads "All along" (with great ending, pure AOR) and "Never been afraid" (best song, a very memorable tune with strong chorus and great guitar solo's by STEVE LUKATER). The acoustic version of the CHICAGO classic AOR ballad "Look away" now sounds completely different, but Bill's vocals are still recognizable from a million miles away and it seems like his voice never changes and also on this new solo-CD he shines from start to finish. If GLENN HUGHES would ever consider doing a Soulful R&B release, then it could sound like this and perhaps JEFF SCOTT SOTO would love to do something like this, but by all means, BILL CHAMPLIN has done it and will probably sounds best in making a non-Rock record like this, although happily Steve's guitar is a nice welcome in most of the songs to give them a slight Rock touch. The DVD is a very nice addition to watch, as it contains 70 minutes of footage material. Make sure to check out the websites for more info at: www.zinkmusic.com
(Points: 8.3 out of 10)
JAR 'SCENE 29' (ZINK MUSIC/TWO SIDE MOON PROMOTIONS/BERTUS)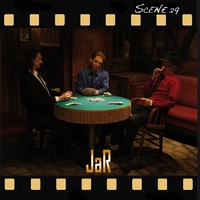 JAR is not the Swedish AOR/Westcoast band we reviewed years ago, but a new project of 2 well-known legendary singer/songwriters/multi-instrumentalists, whom together were responsible for a whole string of classic AOR and WESTCOAST songs in the 1980s. JAY GRAYDON and RANDY GOODRUM are the driving forces behind JAR's 'Scene 29' album release. Jay and Randy wrote many major AOR hits for acts like TOTO, CHICAGO, STEVE PERRY, STARSHIP, CHRISTOPHER CROSS, DAVID FOSTER, MARC JORDAN, DAVID PACK, PAGES, etc. etc. Now together they created a great album loaded with pure Westcoast like only they can deliver. It really is a softer Westcoast affair in a style which was immense popular in the USA before MTV rocked their way to the screen, so you will not find any AOR here. Meaning it is really peaceful music created for the late hot summernights. The kinda LA music from the late 1970s in which there was a singer and a bunch of session musicians creating a record that didn't rock, but had nice vocal orientated Pop music, basically pure Westcoast. 11 new songs are included here, with as highlights "Your heartbreak", "Crumble down", "Glen's hair" and "The cabo cad". Highly recommended to the fans of CHRISTOPHER CROSS, DONALD FAGAN, SHERBET, STEELY DAN (a lot) STEALER'S WHEEL, BILLY JOEL and even 10CC… Check it out for yourself at: www.jarzone.com and www.zinkmusic.com
(Points: 8.1 out of 10)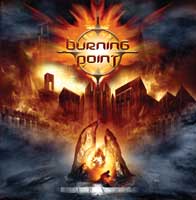 BURNING POINT 'EMPYRE' (METAL HEAVEN/ROUGH TRADE)
BURNING POINT is one of those Melodic Metalbands from Finland that keep continue releasing new albums, but never seem to get that big well-deserved break, although in Japan they have definitely reached some success since their formation 10 years ago. 'Empyre' is the 4th album of the band and without a doubt the new METAL HEAVEN released album is a very strong album that contains a bunch of great midtempo Melodic Metal songs like "Fool's parade", "Walls of stone" and "Only the wrong will survive", but also a ballad here and there (a la SCORPIONS) such as the wonderful "Face the truth" and of course uptempo pieces, with as highlights and "Blinded by the darkness "Manic merry-go-round". However during the midtempo pieces BURNING POINT is somehow at their very best with some haunting melodies a la BLACK SABBATH's 'The eternal idol' period mixed with VENGEANCE circa "Dreamworld" and more or less BURNING POINT has an own identity, yet will definitely appeal to fans of AXEL RUDI PELL, RAINBOW influenced (German style) Melodic Metal with a Classic Heavy Rock approach (a la MOB RULES, SINNER, PRIMAL FEAR sometimes). Maybe not album of the year, still a highly recommended album with some superb guitarwork by the way… More info at: www.burningpoint.net
(Points: 8.4 out of 10)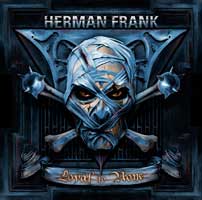 HERMAN FRANK 'LOYAL TO NONE' (METAL HEAVEN/ROUGH TRADE)
HERMAN FRANK is the former guitarist of legendary German Metalbands such as VICTORY, ACCEPT and MOON' DOC and he now releases his first solo-album together with vocalist JIOTIS PARACHIDIS (HUMAN FORTRESS, VICTORY), bassist PETER PICHL (RUNNING WILD) and drummer STEFAN SCHWARZMANN (HELLOWEEN, KROKUS). Musically we are heading into classic Melodic Metal the European way, not far removed from bands like MESSIAH'S KISS, MYSTIC PROPHECY, FIREWIND and such. So strong melodies in both the guitar and vocalwork are being delivered in this 10 songs counting album titled 'Loyal to none'. Higlights are the catchy uptempo opener "Moon 2", "Welcome to hell" (if VENGEANCE would create a song together with GRAVE DIGGER), "Father buries son" and "Down to The valley". If you're familiar with the German mentioned bands one can expect something of the same quality here with this solo-album of Frank that sounds like a mixture of FIREWIND, ASTRAL DOORS, AXEL RUDI PELL and MOON' DOC, yety also with the typical Teutonic approach of RUNNING WILD and GRAVE DIGGER (sometimes very much, thanks to the rawer vocals). Not as good as METAL HEAVEN's other releases, but still interesting for fans of mentioned True Metal bands. More info at: www.hermanfrank.com
(Points: 8.1 out of 10)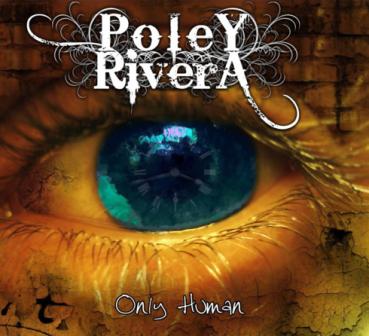 POLEY/RIVERA 'ONLY HUMAN' (ANGELMILK RECORDS/ROUGH TRADE)
Vocalist TED POLEY (DANGER DANGER) and Guitarist VIC RIVERA (ADRIANGALE) already teamed up in late 2005 for the album 'Collateral Damage', which was released as a solo-CD by TED POLEY in 2006. Now they have released a new CD as POLEY/RIVERA which is titled 'Only human'. The music is typical TED POLEY style late 80s have-a-good time fun American Melodic Rock in the style of DANGER DANGER. Songs like the uptempo melodic rockers "Top of the world", "Did We Just Have A Moment", "Fire at will", "The bigger they come" and the midtempo "Only human" are very enjoyable catchy DANGER DANGERish Melodic Rockers. Maybe nothing new is brought here, for fans of DANGER DANGER this CD is well worth checking out! More info at: www.angelmilkrecords.co.uk
(Points: 8.2 out of 10)
SERIAL OBSESSION 'SERIAL OBSESSION' (INDEPENDENT)
Here we have a band from Brooklyn, New York with a strong CD release that contains 6 Rocktunes. The Rock is sounding like a cross between THE CULT, THE ALARM and very early U2 (when they rocked in the early 80s). Actually it's due to the vocals of singer SHAWN SUGRYE, who sounds remarkably close to BONO VOX in his early U2 days the comparisons pops up, because the music itself rocks harder and is like said, more akin to THE CULT. Especially the uptempo Melodic Rocker "Grey" is quite a catchy tune and a real crowd-pleaser if played live. SERIAL OBSESSION has a real Classic Rock meets 80s Rock approach, yet without sounding dated at all, a band to love if you're into the kinda Rock you hear in a typical American TV serie or down at a local pub, although SERIAL OBSESSION seems to have grown out of that area on their debut EP. More info at: www.myspace.com/serialobsession and email at: serialobsession@gmail.com and tmotts@hotmail.com
(Points: 8.1 out of 10)
ALEX CARPANI 'WATERLINE' (INDEPENDENT)
Italian keyboardplayer ALEX CARPANI formed a whole bunch of musicians around him, such as guitarists ROBERT WOLFE, JOHN THOMAS, SHELLEY DOTY, MARC PATTISON, TONY SPADA and vocalists ALDO TAGLIAPATRA and BEATRICE CASAGRANDE, whom all have their own bands and projects. Together they recorded a full-CD that contains a nice relaxing semi-instrumental mix of Sympho/Prog and Jazz/Fusion, with some clear references to 70s epic prog/sympho bands like KAYAK, STARCASTLE, KANSAS, YES and GENTLE GIANT as well as Classic Italian Prog of the 1970s (PFM). 11 songs are included, of which the highlights are "The levees' break", "Reclaimed" and "A gathering storm", all featuring great keyboardwork (classical music influences) by ALEX CARPANI. Nice album to check out at: www.alexcarpani.com and www.cypherarts.com
(Points: 8.0 out of 10)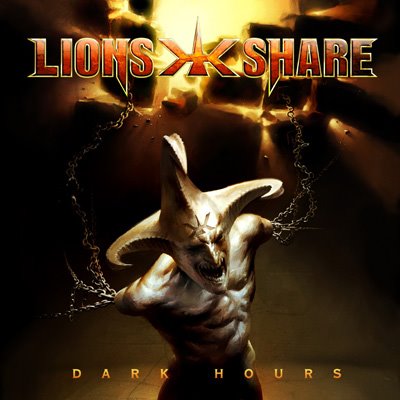 LION'S SHARE 'DARK HOURS' (BLISTERING RECORDS)
It seems like the Swedish label BLISTERING RECORDS has set their target in 2009 on releasing a whole bunch of Melodic Metal Monsters, because the first 3 proposed releases of their 2009 schedule are in this field of the Metal scene. BLOODBOUND's new anticipated 3rd CD will follow soon, but in the meantime one can enjoy the new releases of LION'S SHARE and from the new band COVERED CALL (review elsewhere). The Swedish band LION'S SHARE releases it's 6th album in their 20+ years spanning career. I guess we have to deal with the fact they have changed their style for good, because the classic catchy AOR influenced Melodic Rock of their early years, such as can be heard on their late 80s demos as well as their Classic debut album from 1995 on LONG ISLAND RECORDS (the legendary now defunct German label), well, that will never be heard again. Since their new lead singer PATRIK JOHANSSON (the DIO sounding singer who also sang on albums of ASTRAL DOORS, SPACE ODYSSEY and WUTHERING HEIGHTS) joined the band in 2007 on their previous album 'Emotional coma', they have switched to a Classic True (Power) Metalish sound that puts them right away in the modern European scene that also have all been influenced by DIO, BLACK SABBATH and MAIDEN. Happily, also 'Dark hours', the new album of LION'S SHARE, sounds damn good and contains nothing but high class Melodic Metal with twin-guitarworks and DIOish vocalwork. Highlights this time are "Heavy cross to bear" (BLACK SABBATH 'The eternal idol' slow Doom Metal style), "Full Metal Jacket" (shot Melodic Power Metal piece), "Barker ranch" (catchy chorus!) and "The presidio 27" (here Patrick sounds very good, more cool-down and less DIO, great instrumental breaks too in this uptempo Melodic Power Metal piece). Be sure to check out this new LION'S SHARE if you dare to call yourself a True Metal Warrior! More at: www.lionsshare.org
(Points: 8.5 out of 10)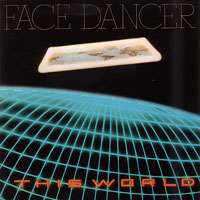 FACE DANCER 'THIS WORLD' (ROCK CANDY RECORDS)
The American band FACE DANCER were quite a bunch, as they played a somewhat different kind of Rock than most other bands during the late 70s/early 80s. AOR and Pomprock type of songs are hard to find in this re-issue (with the occasional exception), as it is more akin to British style Rock of the time, which was a sorta 60s influenced quirky Rocksound mixed with some 70s Hardrock, imagine mixing THE KNACK, BLUE OYSTER CULT, HYDRA and BACHMAN TURNER OVERDRIVE. On the other hand, being an American band, FACE DANCER also threw in some AOR/Pomp happily, such as in the Pomprock driven "If I could Kiss you" that indeed has some TOUCH references as stated in the DAVE REYNOLDS written liner notes, but that's only 1 song. FACE DANCER were more playing the kind of quirky Rock as we also have seen a revival of the past few years with bands like KAISER CHIEFS, PANIC AT THE DISCO FLOOR and such in especially the UK. FACE DANCER also add some QUEENish harmonized vocals and orchestral moves to their sound, which made them sound a little different, although THE KNACK is really a good comparison. The original 10 songs of the 1979 released CAPITOL RECORDS album have been remastered for this re-issue, which like any other ROCK CANDY RECORDS is all done with pure precision, making this a true must-have for fans of the band's first release from 30 years ago (also including rare pics and extensive liner notes). More info at: www.rockcandyrecords.com
(Points: 8.0 out of 10)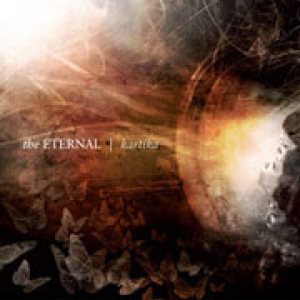 THE ETERNAL 'KARTIKA' (FIREBOX/LSP MUSIC)
Here we have an Australian band with a pure Finnish sound, meaning dark melodic Gothic Metal with male vocals. LOVEX and HIM are clear similarities, but despite the music on their CD being not that original, this THE ETERNAL is definitely a highly recommended band. Some of the songs on their CD 'Kartika' are very impressive, such as the superb epic ballad "Walk beside you" that features some haunting melodies. Also the uptempo melodic rockers "Illuminate", "Silence" and "Means for an ending" are really strong songs, a must-have for fans of HIM and LOVEX, however also open-minded melodic rockfans (read: TEN, HAREM SCAREM) will like this band a lot. Maybe not original, but definitely some high quality stuff going on here, so make sure to check out this Aussie band at: www.the-eternal.com
(Points: 8.4 out of 10)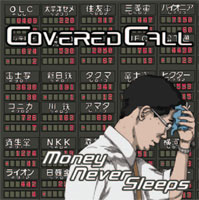 COVERED CALL 'MONEY NEVER SLEEPS' (BLISTERING RECORDS)
Sweden and Melodic Hardrock go hand in hand ever since the day EUROPE and MALMSTEEN had their breakthrough 20-25 years ago. In recent years we have seen an explosion of new bands, with some of the finest recordings of the past few years (WORK OF ART, THE POODLES, HEAT, ECLIPSE). Well COVERED CALL can easily be added to this list as they have released a SUPERB catchy uptempo Melodic Hardrock in the style of PINK CREAM 69, WIG WAM, ECLIPSE, HEAT, THE POODLES, GOTTHARD, TALISMAN, BONFIRE, FAIR WARNING, FROM THE INSIDE and also the WHITESNAKE/RAINBOW touch can be heard… 'Money never sleeps' is Melodic Hardrock if the highest level, super catchy choruses, crashing twin-guitarwork and lovely lead vocals of singer THOMAS VIKSTROM (one of the finest Swedish singers of all times, sang with TALK OF THE TOWN, CANDLEMASS, THERION and countless others). Songs like the uptempo melodic rockers "Till the end", "Shine", "What about us" (best song, super catchy, very much reminding of FROM THE INSIDE!) and "Nothing at all" are really excellent and one can not help singing-a-long to these great anthems, but also let's not forget the piano-ballad "Anything you want" which shows what an incredible singer Thomas is. A complete surprise here from Sweden, as this turns out to be a super sensational catchy Melodic Hardrock affair, perfectly polished to the demanded standard and probably an album to end up high in the end of the year album charts! Check them out at: www.coveredcall.se and www.myspace.com/coveredcall
(Points: 8.8 out of 10)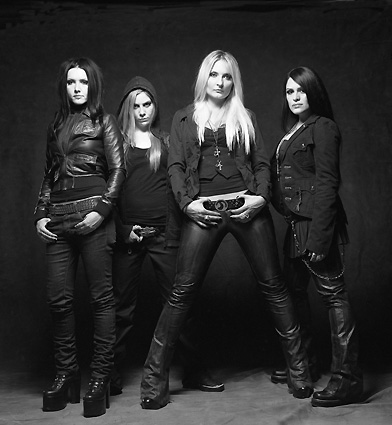 SCARLET SINS 'SCARLET SINS' (INDEPENDENT/CANADA IMPORT)
SCARLET SINS are a 4-piece all-female band releasing a stunning debut CD that looks and sounds very impressive. The girls are playing a modern approach of Melodic Metal, a bit groovy here and there, with huge guitar riffs, but also strong melodies, reminding of a mix between BLACK SABBATH, DISTURBED, SHINEDOWN and the 2nd PHANTOM BLUE. It is the combination and best of both worls, so a little of the classic 80s US Power Metal with today's American Metalsound. 13 songs are included and for an independent CD the sound is huge and as good as any major label release. These girls surely know how to rock hard, because this album sounds really big and with songs like "Above ground", "Are you worth it", "Fire inside" and also the lovely semi-ballad "With you", SCARLET SINS show we are dealing here with a band that has a bright future ahead of them. Definitely a highly recommended band and perhaps the next big thing! More info at: www.scarletsinsonline.com and e-mail them at: scarlet_sins@hotmail.com
(Points: 8.5 out of 10)
3RD DEGREE 'NARROW-CASTER' (INDEPENDENT)
It's always hard to give up your own band, also for the American band 3RD DEGREE back in the mid 1990s, but somehow 10 years later the members found themselves getting together again and recording this new CD 'Narrow-caster'. Musically they play Progressive Rock that reminds one a lot of bands like RUSH, YES, ENCHANT and that kinda bands. 10 songs are included on the band's new CD, most of them being actually worked on during the mid 1990s, just before the band's 10-year break. The band's leader ROBERT JAMES PASHMAN (keys, bass and vocals) actually stumbled on old recordings/footage when cleaning up his basement and that started the ball rolling again. Good to see an older band starting up again. Progfans can easily check them out as the band offers quality prog here. More info at: www.3rdegreeonline.com
(Points: 8.0 out of 10)
COLDSPELL 'INFINITE STARGAZE' (ESCAPE MUSIC)
One day I find myself relocating to Sweden, because that country is THE place to be to discover sensational new bands. Now we are looking at the debut CD of the band COLDSPELL, whom were formed in the North of Sweden not that long ago by ex-members of R.A.W. and DALTON, both 80s Melodic Hardrockbands reviewed by us in the past. Now with COLDSPELL they continue making high class Melodic Hardrock in the spirit of Sweden, with 80s EUROPE/MALMSTEEN influences, but we can also hear similarities to GOTTHARD, WHITESNAKE and RAINBOW on most of the 12 included songs. Highlights are opener "Keep on believin" (with great chorus), "Eye of the storm" (huge guitar riffs, a song that will be praised by the critics, almost BLUE MURDER!), "Night falls" (wow, a lovely midtempo Melodic Heavy Rocker like WHITESNAKE will never be able to do!) and the sensational "Infinite stargaze" and "Greed" (best songs, both superb midtempo tunes with AMAZING "PICK OF DESTINY" CHORUSES of the year 2009 contender, a la SEVENTH WONDER and SCAR SYMMETRY choruses!). Not as instantly catchy and polished as for example the youngsters of THE POODLES, ECLIPSE, COVERED CALL and H.E.A.T. at first sight, but therefore perhaps this COLDSPELL is definitely a wonderful and more interesting band to check out. Highly recommended if you call yourself the GOTTHARD, WHITESNAKE, late TALISMAN kinda fan, so with a little rawer punchy groovy guitarsound mixed with some pure Melodic Progressive Metal here and there (a la BALANCE OF POWER, such as in the almost Progmetal kinda song "Fade away" and 2 afforementioned best songs). In the end (especially during the 2nd part of the CD), COLDSPELL are more diverse than the standard Melodic Rockband and therefore also recommended to even the Progmetalfans out there, so interesting to check out if you're into GOTTHARD/WHITESNAKE/late TALISMAN, but also fans of PAGAN'S MIND, BALANCE OF POWER, SEVENTH WONDER will like this a lot. Go check out this sensational band at: www.coldspell.se
(Points: 9.0 out of 10)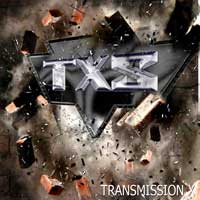 TXS 'TRANSMISSION X' (ESCAPE MUSIC)
TXS stands for TRANSMISSION X, which is sort of the follow-up band to the Norwegian Melodic Rockband HUSH, a band whom we reviewed more than 10 years when they released some great Melodic Rockalbums. Now fast forward to 2009 and here they are with TXS, a great new Melodic Rockband with also a very strong catchy CD out o ESCAPE MUSIC. Musically maybe nothing new, but definitely very catchy most of the time. The Melodic Rock is not far removed from GOTTHARD, BON JOVI, STAGE DOLLS and also HUSH. Songs like the uptempo melodic rockers "Who will you run to" (GOTTHARD meets PLACE VENDOME), "Chameleon man" (very catchy radio-ready summer of 2009 hit potential), "Breathe you out" and the GOTTHARDish Melodic Rockballads "Turn back time" and "Stay" (follow-up to GOTTHARD's "Heaven") are all just great, but each and every song of the 10 included tracks on the band's debut CD are sounding perfect to the ears of any Melodic Rockfan out there. One can even find a DEF LEPPARD recorded tune here ("Unbelievable"), which is the only song that I would rather have seen replaced by an original, but nevertheless still all together this is a great melodic rockalbum to check out, very radiofriendly and recommended to fans of STAGE DOLLS, BON JOVI and a softer GOTTHARD (circa 'Open'/'Homerun')…
(Points: 8.5 out of 10)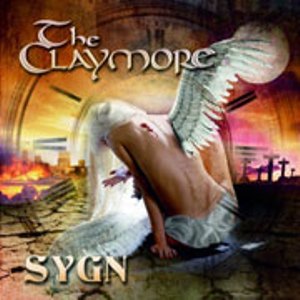 THE CLAYMORE 'SYGN' (BLACK BARDS ENTERTAINMENT/ALIVE)
Formed back in the summer of 2000, the German band THE CLAYMORE still has the same line-up and now releases it's 2nd album 'Sygn', which follows up their 2004 released debut CD 'Monument'. Musically nothing has changed, although 'Sygn' somehow sounds bigger and better than it's processor. The band is playing pure Melodic European Power Metal with a lead singer (Andreas Grundmann) who sounds dangerously close to BRUCE DICKINSON (MAIDEN). Most of the 9 included songs are uptempo Melodic Power Metal songs with catchy melodic chorus and high pitched vocalwork and of course loadsa twin-guitarwork, really traditional Euro Power Metal at it's best. Especially opener "The angel's assassination", "Guardian of time" and "Eternal glory" are 3 excellent songs that sound like the songs IRON MAIDEN would be proud of. A True Melodic Metal Monster here to check out asap if you're into bands like CLOUDSCAPE, BLACK MAJESTY, DOMINE, PEGAZUS, DUNGEON… More info at: www.theclaymore.de
(Points: 8.7 out of 10)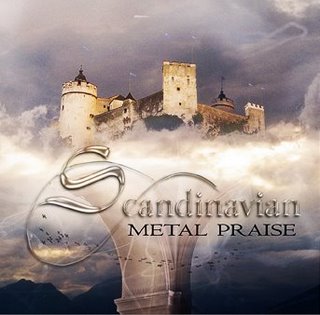 SCANDINAVIAN METAL PRAISE 'SCANDINAVIAN METAL PRAISE' (BULLROSER RECORDS)
No information on this SCANDINAVIAN METAL PRAISE project, which is formed around a bunch of musicians from various bands from Scandinavia whom are paying a sort of Melodic Metal tribute to timeless Gospel Classics. Rather unique as in the past only American bands have done such a tribute and in Europe this is the first time. Also the fact these are real cool versions of these legendary Gospel evergreens, because what we get is pure Melodic Metal sounding versions of 9 Gospel Classics with excellent female vocals. Sadly I do not know whom are behind this project (perhaps the HB singer, review somewhere else), but it definitely sounds great and really feels like a sensational Melodic Metal album all together, with great uptempo Melodic Rock/Metal songs ("Great in power" and "Take me in" with it's fantastic memorable choruses), fast Power Metal ("When the spirit of the lord") and midtempo Melodic Rock/Metal a la XANDRIA, WITHIN TEMPTATION, EDENBRIDGE, DANTE FOX ("Praise Adonai" and "Worthy is the lamb"). It's all included here, basically a superstrong female fronted Melodic Metalalbum filled with great musicianship, excellent vocals and lovely catchy choruses. Released on the Finnish label BULLROSER RECORDS, it definitely beats the hell out of the other Scandi tribute (to the 80s) project NORTHERN KNIGHTS due to effective melodies that all work very well and makes you singing along all the way through. Better check out this hidden Christian gem from Scandinavia asap! More info at: www.myspace.com/scandinavianmetalpraise
(Points: 8.6 out of 10)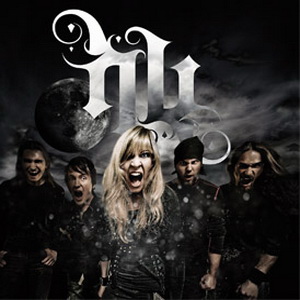 HB 'PIIKKI LIHASSA' (BULLROSER RECORDS)
HB is a rather unknown band for the masses perhaps, but well-known in the underground scene, especially in Finland, their homeland, but also elsewhere (France I believe) after releasing their English sung album 'Frozen inside' in 2008. The band has released 4 CDs and a DVD since their formation in the early 2000s, some of them in Finnish. The new CD 'Piikki lihassa' for example is sung in Finnish, but happily that does not matter that much if you listen to it, as what we get to hear is high quality female fronted Melodic Gothic Metal as good as bands like EDENBRIDGE, XANDRIA, WITHIN TEMPTATION, EPICA, NIGHTWISH, etc. etc. 10 songs have been included, all sounding very good, with the angelic voice of lead singer JOHANNA AALTONEN and also some great musicianship (especially the keyboardwork of ANTTI NISKALA that reveals clear 80s influences). Higlights are "Mina olen" (catchy LORDI chorus meets NIGHTWISH), "Ilo Herrassa" (excellent fast ultra-catchy Power Metal tune) and "Turvapaikka" (hello NIGHTWISH!), of which some also feature male vocals (from the keyboardplayer Antti) to give it a sort of 'Beauty and the Beast' effect, although HB is at their best with the female vocals. All together a nice album, one you can easily play from start to finish. More info at: www.myspace.com/hbmetal
(Points: 8.5 out of 10)
INFINITE HORIZON 'SOUL REDUCER' (BLACK BARDS ENTERTAINMENT/ALIVE)
German band INFINITE HORIZON was formed in 1997 and have released an EP and 2 full-length CDs so far. The new CD 'Soul reducer' took a long time to release by a label, because the recordings took place in 2004/2005, but due to a lawsuit with their former label it took until 2008 before it would be released. Now it is out and I have to admit it does sound quite good. INFINITE HORIZON is playing pure Progressive Metal with raw vocals (a la ZAK STEVENS) and excellent melodies here and there, such as in "Burning bridges", "The thin line", "Tears over Jerusalem" and "Into the void". It all reminds one a lot of SAVATAGE and CIRCLE 2 CIRCLE mixed with some DREAM THEATER melodies, so a little edgier Progressive Metal, yet still with strong melodies. Here and there the band also goes into a slightly heavier more modern direction, especially during the last 3 songs that sounds like a somewhat better version of METALLICA. However, a good strong return of the band and here's hoping we don't have to wait another 5 years for a follow-up. In the meantime Progmetalfans should check out INFINITE HORIZON at: www.infinitehorizon.de
(Points: 8.3 out of 10)
PYLON 'DOOM' (QUAM LIBET RECORDS)
Swedish band PYLON releases a CD that has a title that completely covers the music, because what we get to hear is pure Doom Metal. 13 songs and 77 minutes long this is pure Doom Metal in the style of legendary bands such as SAINT VITUS, BLACK SABBATH, TROUBLE, KRUX, CANDLEMASS… The band PYLON is coming out of Switzerland and 'Doom' is their 3rd full-length CD. They were formed a few years ago and are actually a duo consisting of guitarist/vocalist MATT BRAND and bassist/flute/vocalist JAN THOMAS. On the new CD a lot of guest musicians appear, with as result this CD sounds like a real band record. Doom Metal fans might wanna check out this release. More info at: www.pylon-doom.net
(Points: 8.0 out of 10)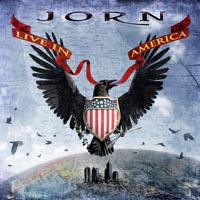 JORN 'LIVE IN AMERICA DVD' (FRONTIERS RECORDS)
JORN LANDE is of course best known as lead singer for MASTERPLAN, ARK, MILLENIUM and MALMSTEEN, but he has also a rather successful solo career. So far 7 solo-albums have been released and when touring this all together makes it a nice package, because he throws in songs from each of his projects and involved bands besides his own solo-stuff. Kinda like a JEFF SCOTT SOTO and GLENN HUGHES, whom all enjoy sucessfull solo tours. Besides the own material on which he sang on, also covers are part of the package deal here, which can clearly be seen on the very first JORN DVD. The recording and footage took place in 2006 at the familiar ProgPower Festival in Atlanta, Georgia, USA. The setlist was a mixture of all kinds of material, solo-material, MASTERPLAN and ARK songs, but also covers of DIO, THIN LIZZY (twice) and DEEP PURPLE. However the real highlight is the WHITESNAKE medley at the end of the setlist, because JORN of course is sounding exactly like DAVID COVERDALE sounded some 25 years ago. Jorn also sang in the WHITESNAKE tribute band and so he exactly knows how to sing WHITESNAKE classics like "Crying in the rain", "Here I go again" and "Give me all your love". David is not able to sing like that anymore, so this WHITESNAKE tribute in the JORN setlist is of course a must-see for WHTIESNAKE fans. Furthermore this 85 minutes counting live performance on the DVD is great to watch, filmed professionally, perhaps only some extra's and footage of the audience could have given it a slightly more interesting look… but nevertheless definitely one to watch.
(Points: 8.5 out of 10)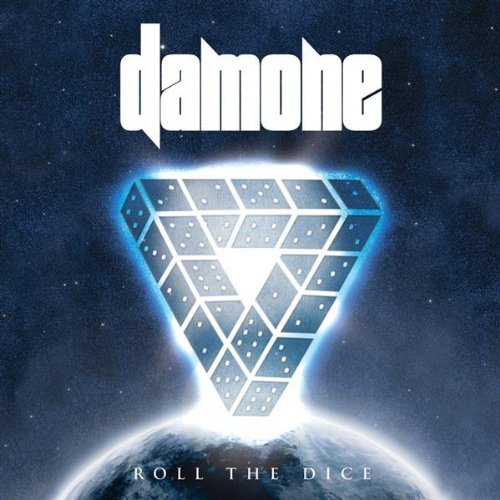 DAMONE 'ROLL THE DICE' (ISLAND/DEF JAM USA)
In the past few years the Boston based female fronted band DAMONE has rapidly built up a strong reputation with their infectious Melodic Rock and Roll that sounded like an updated cross between THE RUNAWAYS, LITA FORD, DEF LEPPARD and MOTLEY CRUE, although also not too far away from what THE DONNAS and PARAMORE are doing. Without a doubt, since they left major label RCA Records they were keen on releasing their "pick of destiny" album and with this new CD 'Roll the dice' the band has probably reached it's peak. Produced by David Spreng (AVENGED SEVENFOLD, VALIENT THORR) and Greg DiCrosta (HATEBREED), the album is filled with superstrong and some of the deadliest female fronted 'in your face' Rock and Roll recorded in the past few years. Especially the last bunch of songs on the album are really great, such as "Better Than You Let On" (catchy chorus driven uptempo rocker), "Conquer Me" (a calmer song with a pure THE CURE atmosphere, a definite radiohit) and "When It Ends" (a melodic rockballad a la LITA FORD), but also earlier songs like "Roll the Dice", "Serial Killer" (THE DONNAS meets AIRBOURNE, with a SCORPIONS guitar in the back) and "Bored to Death" (DEF LEPPARD harmonyvocals) or any other song on this CD is Rock and Roll the way it should be played, raw, loud and singing along. The CD does not sound dated at all, but still has that great catchy 80s vibe written all over and basically could give the band a big push into superstardom in the USA. More info at: www.myspace.com/damone
(Points: 8.5 out of 10)
NEO-PROPHET 'MONSTERS' (WAMP MUSIC MANAGEMENT)
NEO-PROPHET is a Belgian band playing pure Neo-Progressive Rock that is not too far away from bands like EVERON, IQ, PENDRAGON… yet with a rawer lead singer who reminds me of a cross between ALICE COOPER and the old SAVATAGE singer. NEO-PROPHET was formed back in 2005 and in 2008 they were ready to go into the studio to record a full-length album. Now in 2009 the CD has been released and it looks and sounds very professionally. Like mentioned earlier, it is pure Neo-Prog with some very nice songs between the 8 included, such as the first 2 tracks "The truth" and "The vast machine" that show a very slight more commercial light melodic rock approach (also a bit like KAYAK, FOR ABSENT FRIENDS…) and also the more epic long spinning progrocktracks "Song X" and the concept song "The new prophet" with it's playing time of 20 minutes reminding one of EVERON. Definitely a band to check out if you're a Neo-progfan, more info at: www.neoprophet.com and e-mail at: neoprophet@skynet.be
(Points: 8.2 out of 10)
WIZARD 'THOR' (MASSACRE RECORDS)
The German band WIZARD celebrates it's 20th year anniversary this year and what better way to release a new album! 'Thor' is the 8th album of the band and basically they continue their True Metal Warrior journey in becoming the best European equivalent of MANOWAR. 'Thor' is a concept album, produced by ANDY HORN (LANFEAR, HALFORD, ROB ROCK, etc.) and mastered by ACHIM KOHLER (PRIMAL FEAR, SINNER…). It contains very strong pure True Metal that sounds dangerously close to MANOWAR, yet with also some PRIEST influences and thanks to their fantastic lead singer SVEN D'ANNA a melodic approach is given. The choruses are huge, easy to sing-a-long and lyrically about battles between knights with steel armour fighting with their swords and hammers on their horses, where the sounds are like thunder and lightning due to the power of their metals that meet somewhere along the way! Highlights are the midtempo "Midgards guardian", "Pounding in the night" and "The visitor" (TEUTONIC METAL HEAVEN, MANOWAR would be proud if they had a song like this!) and the fast uptempo Power Metal of "What would you do". Maybe not original, this is TRUE METAL at it's best, highly recommended and a must-have for any MANOWAR fan!
(Points: 8.5 out of 10)
HANNA PAKARINEN 'LOVE IN A MILLION SHADES' (SONY MUSIC FINLAND)
In her homeland Finland, vocalist HANNA PAKARINEN is very well-known, thanks to her IDOLS and EUROVISION SONG CONTEST participations. Therefore she is also signed to SONY MUSIC FINLAND, on which she has released her new CD 'Love in a million shades'. The album is a more mature and therefore better album, also thanks to much stronger material this time. Songs like opener "Almost real" (a semi-ballad), the super catchy uptempo Melodic Poprocker "Shout it out loud" (radio-hit-ready, KELLY CLARKSON eat your heart out), "Liar" (a very strong pure 80 AOR chorus can be heard here, kinda like ROBIN BECK, but also SUNRISE AVENUE comes to mind here) and "Make believe" (very AORish, reminding me of CONNIE SCOTT, NANCY NASH…) are very impressive tunes with great vocalwork of Hanna. Actually it all reminds me a bit of the early 1980s US Radio/AOR/Poprocksound of so many female singers back then (FLORENCE WARNER, JUICE NEWTON and of course the mighty PAT BENATAR…) mixed with THE KNACKish quirky Poprock guitars and some ABBA like vocals/harmonies/melodies (just listen to "Love in a million shades", which is unlike Hanna's earlier more modern rockalbums a nice twist on this new album. Also need to mention closing track "Maybe it's a good thing" being a beautiful piano-ballad, destined to become a huge hit if promoted well enough. All together this is perhaps her best album, so make sure you don't miss out this album if you're a fan of female fronted aor/poprock, more info at: www.hanna.pakarinen.com
(Points: 8.6 out of 10)
(All reviews by Gabor Kleinbloesem except where noted)