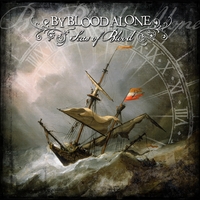 BY BLOOD ALONE 'SEAS OF BLOOD' (JERICHO HILL RECORDS/RELAPSE RECORDS/TWO SIDE MOON PROMOTIONS)
Here we have a 5-piece band from Portland, Maine, USA, whom have a female lead singer called CRUELLA. Musically BY BLOOD ALONE is quite close to the European side of Metal, which means they are mixing elements of Progressive Metal and Classical themes, with opera like female vocals into a straight-ahead Melodic Metal sound that reminds a lot of LANA LANE. It might not sound as huge as NIGHTWISH if we look at the production quality, still this is the kind of Neo-Classical Progressive Power Metal a lot of European die-hard fans like a lot and it might even attract fans of let's say KARNATAKA and MOSTLY AUTUMN, although BY BLOOD ALONE are more a Metal version of those bands. However, songs like "Wants me dead", "Nidhogg" and "Lovely lies" show this is a very impressive band that are capable of doing something sensational in the future if they are offered the chance to record in a major studio with some major producer, but then again the way they do sound now captures their own original approach that should also be respected. More info at: www.bybloodalone.com and www.myspace.com/bybloodalone
(Points: 8.2 out of 10)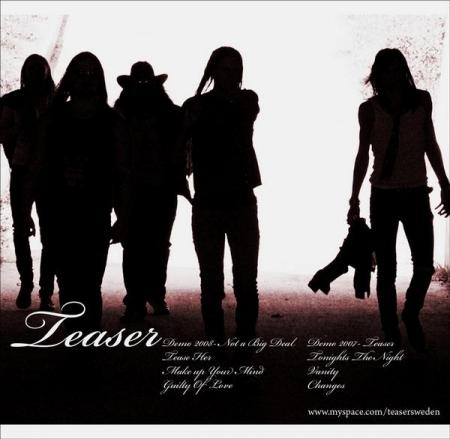 TEASER 'NO BIG DEAL' (INDEPENDENT/TWO SIDE MOON PROMOTIONS)
TEASER are the next Scandi band with a great 80s influenced Melodic Rocksound that is comparable to TREAT, WHITESNAKE, DALTON, EUROPE and also close to WIG WAM and THE POODLES for that matter. Maybe nothing new is brought here, there is no doubt about the quality of the 3 songs on their demo CDR. Although opener "Tease her" is a nice groovy rocker, the other 2 songs ("Make up your mind" and "Guilty of love") are both great Melodic Rocksongs that are not far away from the recently praised H.E.A.T. album, also from Sweden, just like this TEASER. I guess this is just a TEASER of greater things to come in the future, because they could surprise us if they record a full-length CD, trust me. In the meantime, check them out at: www.teasersweden.com and www.myspace.com/teasersweden
(Points: 8.2 out of 10)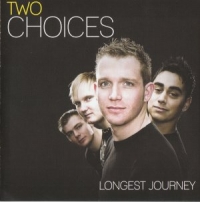 TWO CHOICES 'LONGEST JOURNEY' (INDEPENDENT/TWO SIDE MOON PROMOTIONS)
Formed way back in 1998 when the members were only 14 years old (!), the UK based band TWO CHOICES has now released their first official CD 'Longest journey', a Mini-CD which musically is a typical 2000s product, which means catchy Melodic punky Poprock/Powerpop, sounding like a cross between SUNRISE AVENUE and THE CLICK FIVE. 7 songs are included and especially "Through to you" and "Longest journey" are very catchy tunes. The CD sounds very professional and could easily have been a major label recording. These guys have hit-potential and could well become as popular as SIMPLE PLAN, especially since they are one of the few UK bands playing this typical American style of Punk/Pop/Rock. It's melodic, radio-friendly and still rocks in a style which might attract the open-minded melodic rockfan for sure! Check them out at: www.twochoices.co.uk and www.myspace.com/twochoices and e-mail them at: band@twochoices.co.uk
(Points: 8.3 out of 10)
WALRUS 'WALRUS' (ESOTERIC RECORDINGS)
Originally released in 1970, the album has now been re-issued onto CD. Musically WALRUS from the UK were playing a mix of Jazz and Progressive Rock, very Fusion style orientated, kinda reminding of a mix between JETHRO TULL, CHICAGO, PRETTY THINGS and the CLIMAX BLUES BAND, sort of with a 1960s vibe and perhaps less interesting for the pure Progfan. Nevertheless, it is a very fine album that now 40 years later shows how experimental the late 60s/early 70s were in the music business. It is really something you have to be interested in checking out and surely it is a good thing that these rare one-off releases are being remastered and put out on CD, but the market is rather small, but for anyone into mentioned bands this WALRUS is definitely worth checking out as the CD release sounds crystal clear. More info at: www.cherryred.co.uk/esoteric/
(Points: 8.0 out of 10)
QUINTESSENCE 'SELF' (ESOTERIC RECORDINGS)
In the late 1960s formed London based band, which released 3 albums on ISLAND RECORDS in the first few years, before switching to RCA RECORDS on which they released the now re-issued album 'Self' back in 1971, which was followed by one more album. Although the band existed only 3 years, they released 5 albums and made quite a big name. The 'Self' album is a fine piece of Classic Psychedelic Era Rock and Roll. 8 songs and 2 demo tracks are included on this CD release and especially opener "Cosmic surfer" is a real good Rocker, while some of the rest has a real 1960s kinda feeling, sorta PRETTY THINGS style with strong clean vocalwork. Originally they were praised alongside HAWKWIND, but sadly the latter became huge and QUINTESSENCE only had a short "15 minutes of fame" period. More info at: www.cherryred.co.uk/esoteric/
(Points: 8.2 out of 10)
JOHN HULDT 'RULES DO NOT APPLY' (INDEPENDENT)
No shredding here, but a very relaxed instrumental piece that takes a bit of everything, Rock, Prog, Blues, Bluegrass, Boogie, Country, Pop, Jazz, Fusion, etc. although Rock is of course the main style here. A lot of instruments are played by one man alone, JOHN HULDT from Pasadena, California, USA. Originally born in 1981 in Sweden, he moved to the USA in 2006 and recorded together with drummer KAL DRAKOPOULOS and bassplayer PHILIP BYNOE (STEVE VAI) an album that sounds like an experimental version of STEVE VAI meets NEAL SCHON. The absolute highlight is the beautiful semi melodic rockballad "Fly", which has a beautiful guitar melody a la NEAL SCHON and also reminds one of THE SCORPIONS without vocals… The CD is very diverse and will definitely appeal to the fans of instrumental guitar based music, with here and there some pure Prog ("Nebula") and also pure Blues ("Sticky fingers"), so not a CD with one particular style. Check it out for yourself at: www.JohnHuldt.com and e-mail at: JohnHuldt@gmail.com
(Points: 8.2 out of 10)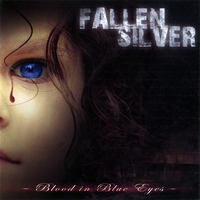 FALLEN SILVER 'BLOOD IN THEIR EYES' (INDEPENDENT)
Australia and Rock and Roll, well it seems like AC/DC set the standard more than 30 years ago and this legacy will always carry on in the land of the Aussies, with every now and then a new band playing this typical Aussie Rock and Roll no-compromise straight-ahead Rockstyle. AIRBOURNE made a big name for themselves and I am sure this FALLEN SILVER will follow in their footsteps, because this 2004 formed band released an album titled 'Blood in their eyes', which sounds like an instant hit for fans of AC/DC, CHOIRBOYS, KINGS OF THE SUN, AIRBOURNE, ROSE TATTOO, etc. Although the band takes a step back here and there, they are really making that classic Aussie uptempo Hardrock and Roll style. Interested, then go check them out at: www.fallensilver.com.au and www.myspace.com/69silver and e-mail at: mail@fallensilver.com.au
(Points: 8.2 out of 10)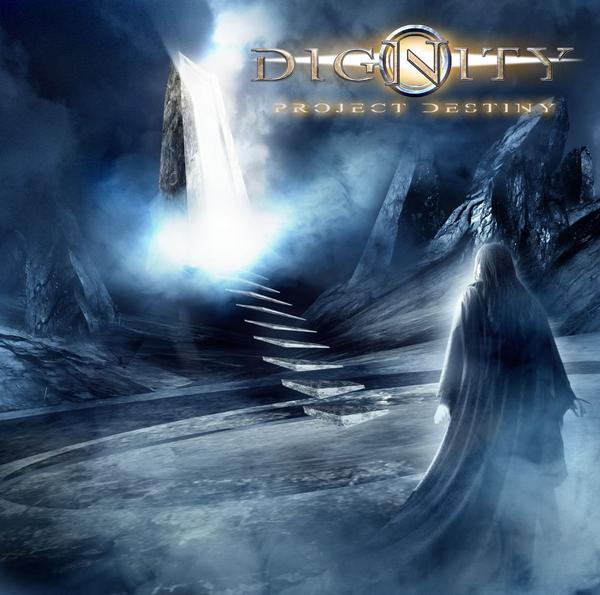 DIGNITY 'PROJECT DESTINY' (NAPALM RECORDS)
All looks good in advance here as DIGNITY is made up of members of the Austrian band EDENBRDIGE, INVICTUS and Swedish singer JAKE E. They recorded their debut at the famous FINNVOX STUDIOS and are being compared to TNT and EUROPE. Their singer sounds quite impressive actually, instrumental it sounds huge and the music is indeed not far away from TNT and EUROPE, although ROYAL HUNT is also a good comparison. Opener "Project destiny" is not that strong actually, partly due to the overdone harmonyvocals in the chorus, which is a bit too much and also sounding like a leftover of ROYAL HUNT. Not saying it is bad, because DIGNITY is sounding damn well and that can be heard during the rest of the album, but this opener is more so and so… Well, like said before happily the rest of the CD is much better, with some cracking Melodic Hardrock in gems like "Arrogance and rapture", "Dreams never die" and "Inner circle sympathy". Therefore concluded, this album is a must-have for all you Melodic Hardrockfans out there! More info at: www.dignityband.com
(Points: 8.6 out of 10)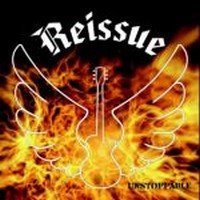 REISSUE 'UNSTOPPABLE' (CREAM RECORDS)
Swedish band playing typical Melodic Hardrock, reminding a bit of 220 VOLT, MADISON and old EUROPE, with a modern high quality production, which is not that strange if you consider the fact it was recorded at Sonic Train Studios by ANDY LA ROCQUE (KING DIAMOND) and Joachim Lundberg (DREAMLAND). 3 songs are on their well-produced mini-CD 'Not for sale' and especially the fantastic melodic rockballad "Am I to blame" makes a rather strong impression. The 2 other songs ("Save my soul" and "Evil in you") are nice Hardrocksongs in a sort of 80s style, also reminding of long lost bands, such as AXE WITCH, KEEL and TOKYO BLADE. Check it out for yourself at: www.reissue.se and e-mail at: contact@reissue.se
(Points: 8.3 out of 10)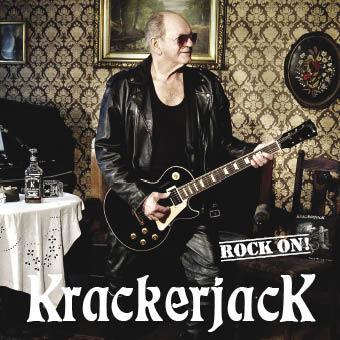 KRACKERJACK 'ROCK ON!' (HOTHOUSE/POUL HANSEN DISTRIBUTION)
Here we have a very interesting Melodic Hardrockband out of Denmark, whom are releasing their 3rd CD with 'Rock on!'. It's the first album I get to hear and although they have been active since 1997 it was not until a few weeks ago I first became aware of them. Their new CD is filled with high quality Melodic Hardrock that has sometimes (when at best) has clear similarities to HAREM SCAREM, DANGER DANGER and JET RED, although some of the tracks also have a Bluesy touch. However, on excellent catchy uptempo melodic rockers like "Lonely", "Back together" and "Lullaby", the band sounds at their best and go into a complete 80s cheeziness Melodic Rock heaven/fest on which fans of TINDRUM, TREAT, DANGER DANGER, FIREHOUSE, RAW SILK could dance and sing-a-long all night to! Wow, these 3 songs are really great and very memorable and although the rest of the CD is not in the same league, this band is definitely a must to check out if you call yourself a melodic hardrockfan! More info at: www.krackerjack.dk and www.myspace.com/krackerjackdenmark and e-mail them at: rene@krackerjack.dk
(Points: 8.3 out of 10)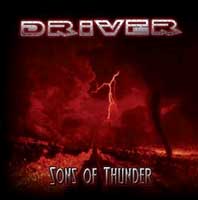 DRIVER 'SONS OF THUNDER' (METAL HEAVEN/ROUGH TRADE)
In the 1980s DRIVER was one of the acts that was destined to become huge, but somehow the ROB ROCK fronted band never released an album, despite some demos they recorded. Now 20 years later METAL HEAVEN secured the rights to release a full-length album of DRIVER and so we now finally can hear this wonderful material, thanks to the reunion of DRIVER earlier this year. The band recorded everything newly and therefore the sound is crystal clear. Musically it is prime-time Melodic Hardrock, with such fantastic tunes like "I'm a warrior", "Only love can save me now", "I believe in love" and "Fly away". Rob Rock at his very best and without a doubt a highly recommended album!
(Points: 8.5 out of 10)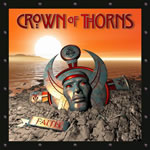 CROWN OF THORNS 'FAITH' (FRONTIERS RECORDS/ROUGH TRADE)
CROWN OF THORNS released quite a few albums after their sensational debut CD from 1994. However they never reached the incredible high level of their first album and also their new CD 'Faith' is not able to be put next to CROWN OF THORNS' classic from almost 15 years ago. Nevertheless, 'Faith' is still an enjoyable album with some great Melodic Rock here and there, such as "The one", "All I wanna do" and "Home again". JEFF SCOTT SOTO/TALISMAN are good comparisons and of course it does sound like CROWN OF THORNS first and foremost, with some very decent material, although still one always hopes they will deliver such timeless classics as on their debut, such as "Standing on the corner for ya" and "Dying for love", 2 of the finest JEAN BEAUVOIR songs of all times, but still also this new one is recommended to check out!
(Points: 8.2 out of 10)
BOB CATLEY 'IMMORTAL' (FRONTIERS RECORDS/ROUGH TRADE)
'Immortal' is already the 6th studio album of BOB CATLEY, the singer who found fame and fortune as MAGNUM's frontman (and still does!). However, his solo career has also giving us a lot of Melodic Rock pleasure. GARY HUGHES was one of the main songwriting partners on earlier albums, but on this new record 'Immortal' we can find MAGNUS KARLSSON (ALLEN/LANDE, STARBREAKER, PRIMAL FEAR, etc.) as main songwriter. Bob's new album sounds a lot like ALLEN/LANDE and maybe it is even his strongest solo effort as the album is chock-filled with superb catchy material, mostly uptempo Melodic Rock. Just check out such wonderful uptempo tunes like "Dreamers unite", "We are immortal", "Win the throne", "One more night" and "End of the world". Thanks to Magnus the songs are very catchy and memorable, but thanks to Bob's excellent vocalwork, the 12 included tracks are very enjoyable to listen to and therefore this CD is a MUST-HAVE!
(Points: 8.9 out of 10)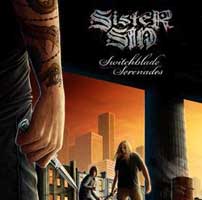 SISTER SIN 'SWITCHBLADE SERENADE' (METAL HEAVEN/ROUGH TRADE)
A few years ago we reviewed the debut album 'Dance of the wicked' of the Swedish band SISTER SIN. Somehow this Greek label released album did not make any impression and so it became quiet until in 2008 the band was picked up by METAL HEAVEN for the release of their 'Switchblade serenade' album. Now this sounds quite good, a female fronted Melodic Heavy Rockalbum that sounds like a better version of DORO doing MOTLEY CRUEish material. Most of the songs are uptempo and very ballsy rough in your face Rock and Roll, with as highlights "Switchblade serenade", "Beat the street" and "Death will greet us". This is what True Rock and Roll is all about and the album DORO can not make anymore!
(Points: 8.4 out of 10)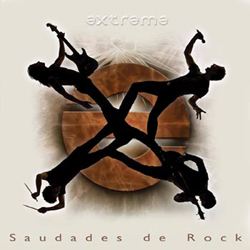 EXTREME 'SAUDADES DE ROCK' (FRONTIERS RECORDS/ROUGH TRADE)
15-20 years ago they were huge with of course their well-known acoustic little number called "More than words", which reached the number 1 position almost everywhere. Now they are back with a new CD and signed to FRONTIERS RECORDS. Musically the Funkrock is still the same as back then, so for fans of EXTREME this new reunion album will be a must, but for me personally I was never a big fan of EXTREME. The band sounded like a cross between VAN HALEN, MR. BIG, QUEEN and LIVING COLOUR. Although each of all these bands have done something good for the music industry, I was never that moved by the music of these acts (with the exception of some songs), even though someone like JEFF SCOTT SOTO (one of my fave artists!) will probably kill me by now as he will say the opposite. Anyway, the new album 'Saudades de Rock' of EXTREME is now out and includes 14 tracks. It rocks and will be a must-have for fans of mentioned bands, although like I said personally I would not call this a classic, just a nice Rockalbum…
(Points: 8.0 out of 10)
CAIN'S DINASTY 'LEGACY OF BLOOD' (ROMPIENDO RECORDS/MELODICA RECORDS)
CAIN'S DINASTY is a Spanish band, which released their new CD 'Legacy of blood' on the French label MELODICA RECORDS/ROMPIENDO RECORDS. Musically it is a mix of typical European fast forward Melodic Power Metal like SONATA ARCTICA, KAMELOT, SECRET SPHERE, VISION DIVINE…, some Progmetal and a bit Melodic Hardrock that goes in a MICHAEL BORMANN/JADED HEART direction. Examples of the fast Melodic Power Metal style are among others "Legacy of blood", "Under the city lights", "Taking a look" and "Tears of pain", while the more Melodic Hardrock based material find it's highlights in "Remember the tragedy" and especially the epic "Come to me", which is the best song of the CD. Concluded a great album, diverse and recommended to check out. More info at: www.cainsdinasty.com
(Points: 8.3 out of 10)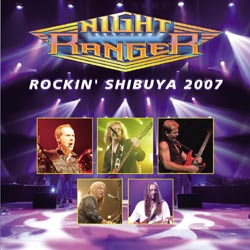 NIGHT RANGER 'ROCKIN' SHIBUYA 2007' (FRONTIERS RECORDS/ROUGH TRADE)
The 1980s records of NIGHT RANGER contain some of the best Melodic Rock ever produced, but throughout the 1990s and 2000s the band recorded really average material, including their recently released new album 'Hole in the sun, which was a very disappointing Modern Rock sounding album. Anyway, live records of the band still stand like a rock, due to the fact we get to hear the classic 80s material all over again. Also this new Live-album, recorded live in Japan last year. It would have been even more interesting if this would have been a DVD release, but we have to live with the 2-CD set. Happily, I could personally enjoy it in the Summer Sun of Strasbourg/France in the middle of this beautiful Parc called L'Orangerie. There I could once again hear the incredible classics NIGHT RANGER brought us 20 years ago and the band showed me on this live-CD NIGHT RANGER is still able to perform them as good as they have always sounded on record. I am of course talking about brilliant songs like "When you close your eyes", "Sister Christian", "Goodbye", "Four in the morning", "Don't tell me you love me", "Sing me away", "Sentimental street", "Rumours in the air", "Rock in America", and "Eddie's comin' out tonight", those are the 10 songs that turned me onto NIGHT RANGER 15 years ago. Loved them the first time I heard them and ever since I played them nearly each month and now hearing these awesome sounding new live versions made me hoping again and again to see them for once live here in Europe. They are now signed to an European label, but still only perform in Japan and the USA. Please come to Europe as soon as possible, because also this new live-CD of NIGHT RANGER shows this band is still alive and kicking and playing all the classics that made them such a legendary band!
(Points: 8.8 out of 10)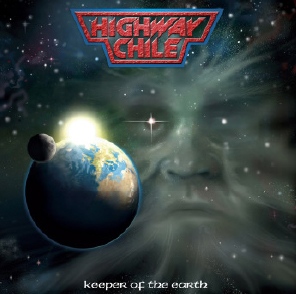 HIGHWAY CHILE 'KEEPER OF THE EARTH' (MAUSOLEUM RECORDS/MUSIC AVENUE)
Legendary Dutch Metalband HIGHWAY CHILE makes a return with their new album 'Keeper of the earth'. Most interesting about the new album is the fact that STAN VERBRAAK is their new lead singer. Stan is known as being the lead singer for HELLOISE, one of the premier Melodic Rockbands. Now with HIGHWAY CHILE he has recorded one of the best albums this band has ever recorded! 'Keeper of the earth' is a great Melodic Metalalbum that has hints of classic SAXON, TYGERS OF PAN TANG, PICTURE, DIO ("Long live Rock and Roll") and 70s/early 80s JUDAS PRIEST ("Headbangers")… 12 songs are included, of which some are re-recordings of old HIGHWAY CHILE classics, such as the legendary ballad "Endless trail", a true SCORPIONS epic ballad. Other highlights are the uptempo melodic heavy rockers "Pretending" (SUPERB!), "Stealing with pride", "Run away" and "Road to paradise". Be sure to check out the website of this legendary band at: www.highwaychile.nl
(Points: 8.4 out of 10)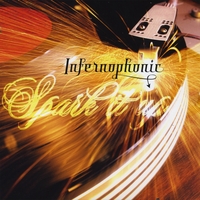 INFERNOPHONIC 'SPARK IT UP' (GODLYKE INC DISTRIBUTING/RANDEXPR.COM/TWO SIDE MOON PROMOTIONS)
The band INFERNOPHONIC was formed in 2006 and features besides Kevin Bolembach, former bassist for NJ Metalband NON-FICTION, also the strong female lead singer Elaine Tuttle. Her voice sounds like GRACE SLICK in her early years, Meaning she has got that dirty mean raw voice which made JANIS JOPLIN once a legend. Musically INFERNOPHONIC is all about groovy Hardrock with a big touch of 1970s Classic Rock. Actually it reminds me a lot of the first couple of MOTHER'S FINEST albums, combining groovy Hardrock riffs and raw vocalwork with smooth melodies here and there. Without a doubt, this is a high quality band with a very impressive first CD that sounds quite huge and should be in the hands of anyone into Classic Rock with raw mean female vocals, sorta mixing ANOUK and MOTHER'S FINEST. More info at: www.myspace.com/infernophonic and e-mail at: randex@randexpr.com
(Points: 8.3 out of 10)
ALTERNINE 'ALTERNINE' (INDEPENDENT)
ALTERNINE are coming out of France and they sent me their 4-tracks counting mini-CD, on which they worked for the past 3 years. The sound is pretty good and musically this female fronted band is playing good strong modern sounding Rock, yet with some really nice melodies, making them almost a modern day sounding Melodic Rockband. The songs are all in the same style, midtempo and very groovy Guitar riff based, yet with memorable melodic choruses. Check them out for yourself at: www.alternine.com and e-mail them at: contact@alternine.com
(Points: 8.1 out of 10)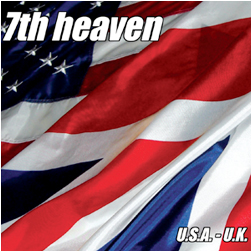 7TH HEAVEN 'USA-UK' (NTD RECORDS)
7THE HEAVEN from Chicago, USA has been around ever since 1985 and have so far released 7 albums, with their current album 'USA-UK' being their 8th release. Musically they have always kept on playing the 80s format American Rocksound, sounding like a mix between DEF LEPPARD and BON JOVI. A lot of midtempo material with catchy choruses was their name of the game, but the band is definitely at their best during the catchy Summerish Radio friendly uptempo Melodic Rocksongs, such as "Better this way", "This summer's gonna last forever", "Winning it all" and "Undone", which almost sound like perfect Cash-in AOR material a la AIRKRAFT. The band has had a lot of attention from the press, especially since they perform about 300 times a year and also in 2008 more than 100 hundred gigs in the Illinois area have been arranged. However with the introduction of their 'great' new lead singer KEITH SEMPLE, the band should also attract UK people, as Keith won the British version of AMERICAN IDOL recently! Anyway, fans of 80s melodic rock will love the 18 tunes on this CD! More info at: www.7thheavenband.com
(Points: 8.6 out of 10)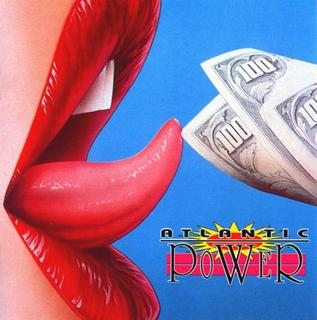 ATLANTIC 'POWER' (ESCAPE MUSIC)
I remember it very well, the very first issue of STRUTTER'ZINE. It feels like yesterday, but this was way back in 1994/1995, so more than 13/14 years ago! We reviewed the debut CD of this new UK band ATLANTIC and their amazing album 'Power'. Already mentioned back then, this album was gonna stand the test of time and would eventually become one of the best AOR albums of all times… Well, now almost 15 years later it still is one of the AOR highlights of the past 20 years, an absolute AOR CLASSIC! ESCAPE MUSIC is proud to re-release the album, completely remastered with bonustrack "Hearts on fire". Even in 2008 it sounds fresh and makes me think personally of the good old times when internet was not available and one had to check some obscure fanzines to keep up with the few releases in the AOR genre. Anyway, fast forward to 2008 and we are listening again to this superb album that even today beats the releases of PRIDE OF LIONS, BROTHER FIRETRIBE and the other recent classics in the AOR genre. It was all thanks to a huge sound/production, superb vocalwork of TRICKSTER singer PHIL BATES and truly SUPERB AOR songs like "Power over me", "Can't hold on", "Every beat of my heart", "Hands of fate", "Nothing to lose", "Hard to believe", etc. etc. Anyone who missed this AOR classic in 1994 is now getting a second chance, get it asap, forget the mp3 format, as this is one of those albums you need to have on CD!
(Points: 9.8 out of 10)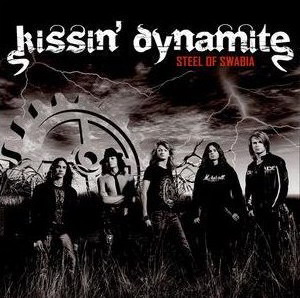 KISSIN' DYNAMITE 'STEEL OF SWABIA' (EMI MUSIC GERMANY)
EMI MUSIC Germany is proudly presenting us the latest Melodic Hardrock/Metal sensation! Finland brought us ARI KOIVUNEN and STURM UND DRANG and Germany could not wait in also bringing a couple of teenagers playing a classic Melodic Hardrockstyle. KISSIN' DYNAMITE is made up of 5 guys aged between 15 and 17 years old. Together they recorded a fantastic record that sounds like a cross between ARI KOIVUNEN, STURM UND DRANG, SCORPIONS, BONFIRE, GOTTHARD and EDGUY. They are keen on bringing catchy songs with melodic memorable choruses to sing-a-long with. The band's lead singer HANNES is only 15 years old, but has a very good voice and instrumental these guys nail it down to some awesome axe-twin-guitarwork in MAIDEN style. Although opener "Let's get freaky" is a nice uptempo Sleazy Hardrocksong, the band then follows with a bunch of sensational Melodic Heavy Rocksongs, namely "Out in the rain" (midtempo like BONFIRE meets WIG WAM, WITH SUPERB CHORUS!!!), "Steel of Swaybia" (uptempo EDGUY style), "Against the world" (ballad like SCORPIONS meets ARI KOIVUNEN), "My religion" (balls-to-the-wall ACCEPT/VICTORY/ DREAM EVIL 80s Metal Anthem) and "Only the good die young" (uptempo). They set the record by then and make this CD a true winner for fans of GOTTHARD, WIG WAM, THE POODLES, ARI KOIVUNEN, STURM UND DRANG… Although the 2nd part of the CD is a little less sensational, songs like "Lie for me" and the SCORPIONS "Rock you like a Hurricane" based guitar riff orientated "Ready steady thunder" are still very fine to listen to! A true Melodic Hardrock/Metal Gem is what this KISSIN' DYNAMITE is all about! Be sure to check out these young rockin' guys at: http://www.myspace.com/kissindynamiterocks and http://www.kissin-dynamite.de
(Points: 8.8 out of 10)


DOMINOE 'THE STORY IS FAR FROM TOLD…' (COMAND RECORDS/NL DISTRIBUTION)
Back in the 1980s the German band DOMINOE had their 15 minutes of fame when one of their songs was chosen to be a Commercial featured tune for Renault, a very famous car back then. In the end the song "Here I am" became the band's signature song and eventually became a huge hit in Germany, topping the charts for many weeks. After 2 very strong Melodic Rockalbums, they split up, but reformed a few years ago with a new album and just recently I saw them live on National German TV, although they play backed sadly. Nevertheless, their new comeback album 'The story is far from told…' is much better than their actual comeback album from a few years ago on MTM MUSIC. This new record is a nice Melodic Poprockalbum that reminds a bit of a laid-back BONFIRE meets OPUS meets THE OUTFIELD and some BON JOVI. Nowhere near as good as their great first 2 albums from the 80s, this is a good new DOMINOE album, although the band once again does a remake of "Here I am" (with a female singer called Jane Bogaert doing some extra vocals). 15 songs are included and it all sounds very radio-friendly, a bit poppy poprock most of the time, not dated at all as it has in addition some different arrangement (acoustic guitar, danceish beat, Jazzy trumpets and some funky grooves…). Let's hope their first 2 albums will ever be re-issued onto CD someday, as that will be much more interesting than releasing another new DOMINOE record in the near future, although 'The story is far from told' is not a bad record at all, but is still just a nice Poprockalbum a la BON JOVI, DAN LUCAS and BRYAN ADAMS, with some experimental Pop/Jazz sidesteps here and there. More info at: www.myspace.com/dominoetheband
(Points: 7.8 out of 10)
PETE LARAMEE 'CHILDHOOD MEMORIES' (INDEPENDENT)
PETE LARAMEE is the guitarist of the Baltimore based band KURGAN'S BANE. He now has a solo-CD out, which contains the man's guitarwork, as this is an instrumental album on which we can hear some really great guitarwork. Guest musicians include members of KURGAN'S BANE, SONUS UMBRA, CONCRETE PROPHET and keyboardplayer DEREK SHERINIAN (DREAM THEATER). KURGAN'S BANE of course is a Progmetalband and Pete's solo-CD might also be classified as a Progmetal CD, yet instrumental and sounding very fine. Check it out for yourself at: www.kurgansbane.com and www.myspace.com/peterlaramee
(Points: 8.1 out of 10)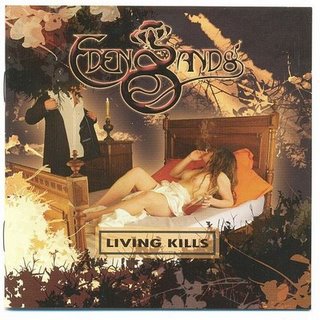 EDEN SANDS 'LIVING KILLS' (INDEPENDENT/TWO SIDE MOON PROMOTIONS)
Former NORTHWIND vocalist STEFAN TUDELA is the singer of this French band called EDEN SANDS, whom are making their debut with 'Living kills'. The album is filled with high quality Melodic Progressive Power Metal that is clearly reminding of bands like SYMPHONY X, KAMELOT, MALMSTEEN, IVORY TOWER and such, yet with a slight accent in the vocal department. 9 songs are included and for fans of mentioned bands songs like "Path of life", "Golden fangs hungry dogs", "Scream" (catchy uptempo melodic heavy rocker), "Taste of hope" and "Last will" are making this band a must-hear. For an independent release, this sounds like a very impressive record. Check them out at: www.edensands-band.com
(Points: 8.3 out of 10)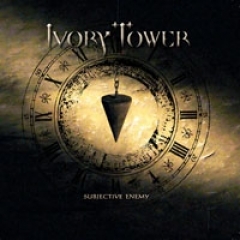 IVORY TOWER 'SUBJECTIVE ENEMY' (PURE STEEL RECORDS)
German Progmetal band IVORY TOWER returns with a new album titled 'Subjective enemy'. The band was formed way back in the mid 1990s in a time when progmetal was in it's early days and after signing with LIMB MUSIC they released 2 CDs, after which they left the label in 2002 and only managed to release an independent CD titled 'It' in 2006. Now they have signed to PURE STEEL RECORDS, on which they have released their new album "Subjective enemy'. It's good to see them making a comeback as they were one of German's hopeful acts in the genre before the turn of the decade, but just like MOB RULES sadly disappeared from the scene in the early 2000s. The new album is a very lengthy epic album divided into 16 separate tracks, of which the highlights are "Keys", "My world", "Words" and "Warning". It all sounds like a cross between PAGAN'S MIND, MIND'S EYE, VANDENPLAS, BALANCE OF POWER and FATES WARNING meets QUEENSRYCHE and is actually a must-have for the fans of Melodic Progmetal. More info at: www.ivorytower.com
(Points: 8.5 out of 10)
MAEVEN 'MAEVEN' (INDEPENDENT/TWO SIDE MOON PROMOTIONS)
MAEVEN come out of Sheffield City, UK and are an all-female band playing Punky Rock and Roll not far away from THE DONNAS. This is their same titled debut CD, which they partly recorded in L.A. The sound is huge and the included 10 songs are mostly strong uptempo pure raw Rock and Roll songs. Songs like "Russian roulette", "Take to the skies", "All the world's a stage" and "One night in Hollywood" are the living proof of this sound. All-female bands are quite trendy nowadays and fans of THE DONNAS, GIRLSCHOOL and such will love this MAEVEN a lot. Be sure to check them out at: www.myspace.com/maevenmusic
(Points: 8.2 out of 10)
DOWNDOG 'IN DOG WE TRUST' (INDEPENDENT/TWO SIDE MOON PROMOTIONS)
UK based band with an independent release that sounds a bit modern, but is real strong Rockalbum. Taking a bit of the typical modern American Rocksound, DOWNDOG add a bunch of strong melodies in each of the 15 (!) included songs. Most of the songs are in the same style and are uptempo, so despite the Alternative Rock influences, the band has chosen for a more friendly catchy uptempo rocksound. Vocally it is sadly a bit NIRVANAish, although like said before the music is more happy and not that far away from most current American Modern Rockbands. Good band, more info at: www.myspace.com/downdoguk
(Points: 7.8 out of 10)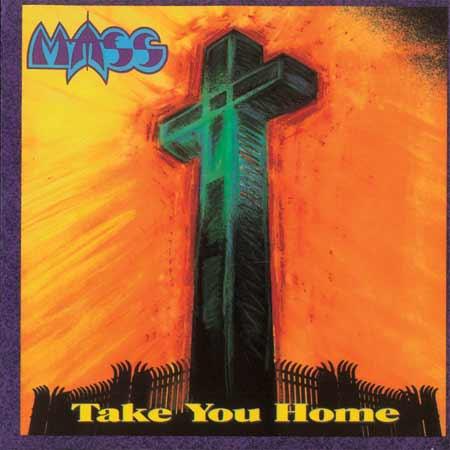 MASS 'TAKE YOU HOME/VOICES IN THE NIGHT' (RETROSPECT RECORDS)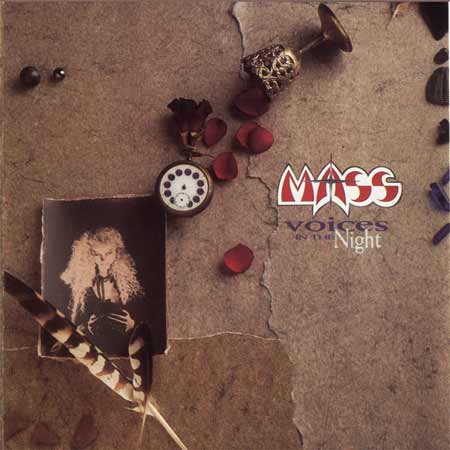 Christian Rockband MASS was hot on the heels of STRYPER in the 1980s, playing nearly the same kinda Christian Melodic Hardrock/Metal. Now 2 of their 1980s albums have been re-issued onto CD by RETROSPECT RECORDS, starting with the mini 'Take you home' that contains now on CD the 6 original tracks as well as bonustrack "Under the gun". Musically pure STRYPER Melodic Metal, with as highlights "Over you" (hello STRYPER) and "Take you hone", upbeat catchy Melodic Metal with biting axe guitarwork. A nice record, but MASS really made a name with their great full-length CD 'Voices in the night", which also now 20 years later has been re-issued with the addition of 1 bonustrack "Stevie". Classics like "Reach for the sky", "Turn it all around", "Carry your heart" (fantastic, a pure STRYPER song), "Miles away", "Follow me" and the ballads "Call out your name" and "Chance to love" are very memorable and show MASS at their best. The album was produced by MICHAEL SWEET of STRYPER, so therefore the comparison, although MASS sounded like a really good copy! The new song "Stevie" sounds HUGE by the way, a real Melodic Hardrock Masterpiece! So the band is still alive and well and with these new re-issues their old recordings get a new facelift! More info at: www.massmusic.biz
(Points: 8.7 out of 10)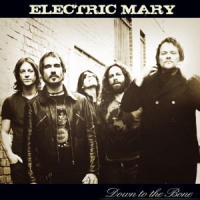 ELECTRIC MARY 'DOWN TO THE BONE' (BAD REPUTATION RECORDS)
ELECTRIC MARY are the next band to the conquer the world of the revamped Classic Rocksound that has brought us many new bands the past few years, but actually owes a lot to LED ZEPPELIN, BLACK SABBATH and AC/DC. It's all about groovy guitar riffs and loud screaming, yeah returning once again to the 1970s with this ELECTRIC MARY that sounds as good as bands like BLACKSTONE CHERRY, WOLFMOTHER, AIRBOURNE and such of the new generation. They hail from New York City and are making their debut with this 11 tracks counting album and without a doubt it is a must-have for fans of raw original 70s groovy guitar based Rock and Roll. Just listen to "Sorry" and one would think LED ZEPPELIN have finally made a true new record, while at other time the big BLACK SABBATH riffs are passing us by. These guys are doing what KINGDOM COME once did right, but ELECTRIC MARY do it a lot better and this is also thanks to a fantastic lead singer called Rusty. More info at: www.electricmary.com
(Points: 8.4 out of 10)
DRUNKULA 'ALL NEW MOVES' (BAD REPUTATION RECORDS)
Toronto, Canada is where these guys are coming from and they deliver their 2nd CD with this 'All new moves' on the French label BAD REPUTATION RECORDS. Musically we are drifting into pure Punky Rock and Roll, sounding a bit like HELLACOPTERS and BACKYARD BABIES, so dirty mean raw Rock and Roll with a dash of Punk is what DRUNKULA is all about. Actually they do it very well and fans of mentioned bands will absolutely love their record. Check them out at: http://drunkula.org
(Points: 8.0 out of 10)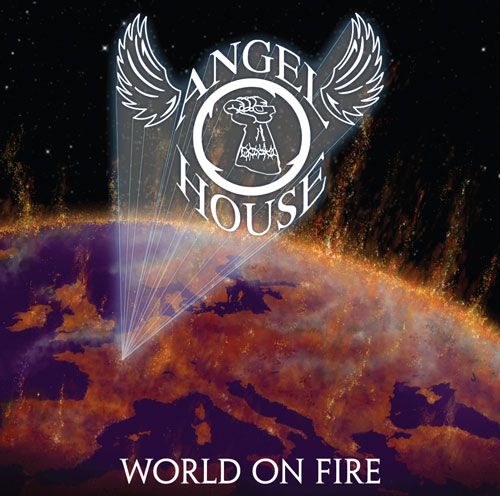 ANGEL HOUSE 'WORLD ON FIRE' (INDEPENDENT/TWO SIDE MOON PROMOTIONS)
This ANGEL HOUSE has a very good clean melodic lead singer, who also happens to be the band's guitarist. He's called PETER EASTHOPE and sounds like CARL DIXON of CONEY HATCH and even musically the Melodic Hardrock of ANGEL HOUSE sounds like CONEY HATCH, DEMON and also a bit VANDENBERG, so very 1980s orientated and actually ANGEL HOUSE sound like if they recorded this album in 1983 and are now celebrating the 25th year anniversary with this re-issue, but it's really a new band with new recordings and the band is even working hard to release another album early next year. Anyone remembering the classic EBONY RECORDS label, well this UK based band ANGEL HOUSE reminds me a lot of their records, so pretty much pure 80s Melodic Hardrock with some Metal riffs is what you get for your money and it definitely sounds quite charming. Be sure to check out the catchy 10 rockin' tunes on their first CD and keep your eyes open as their new demos sound promising for their upcoming 2nd CD! More info at: www.angel-house.co.uk
(Points: 8.1 out of 10)
SHOOTING BLANKS 'YOU'RE NOT GONNA WANT TO HEAR THIS' (F-BOMB RECORDS/ZERO MUSIC GROUP/HEAD FIRST ENTERTAINMENT)
If anyone would start a new website entirely based on new US Punk and Emo bands, then it would be endless and sadly all these millions of bands sound the same. SHOOTING BLANKS is the next one, although their poppy Punkpoprock is more akin to the Classic British sound of THE BOYS, so pretty happy and easy to sing-a-long to memorable songs like "It's so easy" and "25". NOFX, BAD RELIGION and also SHOOTING BLANKS are doing things slightly more classic UK Punkpop than the big US acts like THE OFFSPRING, GREENDAY and MY CHEMICAL ROMANCE. Therefore they are more interesting to check out, just go to: www.shootingblanks.net
(Points: 8.2 out of 10)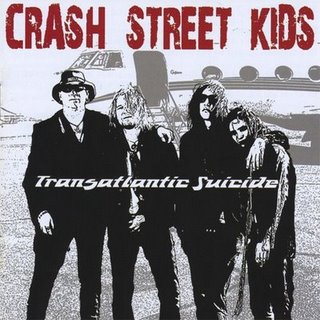 CRASH STREET KIDS 'TRANSATLANTIC SUICIDE' (HOT CITY RECORDS/HEAD FIRST ENTERTAINMENT)
Wow, this CRASH STREET KIDS sounds really catchy and very classic 70s Glamrock on their already 3rd album 'Transatlantic suicide'. They combine THE SWEET, T-REX and KISS and come up with 11 Classic Glamrocktunes, with choruses that make you wonder if it was not a huge hit in 1975! Just listen to the incredible catchy "Do you still believe in Rock and Roll", which could have been a number 1 hit for THE SWEET if they had recorded it in 1975!!! The song not only has a deadly catchy chorus that has been stuck in my head for weeks now, but also a brilliant guitarsolo and just about everything is perfect in this song, including the THE SWEET opening guitar riff, but the chorus is making this song the winner of the week for me! On this song these guys have got the famous "PICK OF DESTINY"!!! Happily the whole CD is sounding very impressive, kinda like KISS, THE SWEET, 70s TWISTED SISTER, some THIN LIZZY, CHEAP TRICK and T-REX all combined, with as other highlights "We kill tomorrows", "The zero", "The kid is dead" and "The engineers". This CRASH STREET KIDS could have been a major act in the 1970s, but they are really new, formed in 2006 and now releasing a superb new record, which also contains a great DVD that features concerts and documentaries on the band, so enough to enjoy here! Go check it out at: www.crashstreetkids.com
(Points: 8.6 out of 10)
EVERLIFE 'EVERLIFE' (BUENA VISTA RECORDS/DISNEY USA)
EVERLIFE is an all-female band that was formed 10 years ago by three sisters (Amber, Sarah, and Julia Ross) in a small town of Indiana, Pennsylvania. They gained some popularity over there, but things became really interesting when they relocated to Nashville, Tennessee and signed to a major record label. Under the guidance of producer Kevan Cyka (Lifehouse, R.E.M., Gin Blossoms, Hillary Duff, Jump 5) and Dan Needham (Stacie Orrico, Steven Curtis Chapman), EVERLIFE produced their debut, which eventually was released by DISNEY RECORDS. DISNEY RECORDS afterwards used many of the band's songs for their movies and so the band reached a lot of people. Currently the band has become very popular in the USA and now here we are looking at their debut CD release, which is a damn catchy Melodic Poprockalbum despite all the 'Pop' names mentioned earlier in the review. Songs like "Faded", "Goodbye", "I could get used to this", "Real wild child" and "Go figure" are catchy tunes that rock quite hard and are easy to sing-a-long with. The choruses are very strong and all the songs are really fun summerish Poprock at it's best. Better check out these 3 beautiful hardrockin' girls at: www.everlifemusiconline.com and www.myspace.com/everlife
(Points: 8.4 out of 10)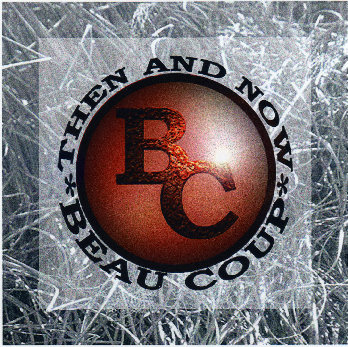 BEAU COUP 'THEN AND NOW' (TWO DUDES PRODUCTIONS)
BEAU COUP were one of the 'lost treasures' of the Classic 1980s AOR scene. They released a mini-LP and a full-length LP in the mid 1980s, both hailed as AOR classics. Now the band is back, with a wonderful CD release that contains the best of the past (9 songs) and 5 new tunes. All together a must-have for the AOR fans! Timeless AOR Classics like "Born and raised on Rock and Roll", "Sweet Rachel", "Somewhere out in the night", "Still in my heart" and especially "You made me believe in miracles" (incredible early 1980s type of AOR Rocker with a chorus one will never get out of his head, remember it well when I first heard this song many ages ago…). It is such a good thing that in the past few years we have seen so many old recordings being released onto CD and BEAU COUP is another one to check out if you long back to the days when catchy hooks and choruses, clean vocals and the excellent use of the instruments as being produced with melodies too were part of each album released on the major labels, although BEAU COUP was part of the smaller labels. From the 5 new tunes, the highlights are "I need a night", "Try to love again" and "Someone", all being Classic AOR songs, as for the other 2 are a bit more modern pop/rock, but with those 3 other tunes the band sure sounds like a fantastic CLASSIC AOR BAND and let's just hope it will bring more of such new material in the near future….Better make sure to go to: www.beaucoupband.com
(Points: 8.4 out of 10)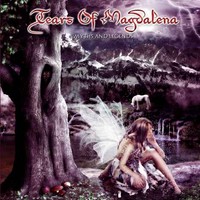 TEARS OF MAGDALENA 'MYTHS AND LEGENDS' (SCARLET RECORDS/BL MUSIC)
The Italian label SCARLET RECORDS has been releasing some very Extreme Metal releases in 2008 and somehow forgot the 'melodic' releases, but happily with TEARS OF MAGDALENA they are back on track, as this release is offering some fantastic high quality music that can easily be put next to AFTER FOREVER, EPICA and NIGHTWISH, so not really original. However, it is all dome very well by this Finnish band and with a mastering at the famous FINNVOX STUDIOS in Helsinki by MIKA JUSSILA, this CD has that typical Northern European Gothic Power Metal sound and I must add personally that it really sounds HUGE! This is modern times Melodic Gothic Power Metal at it's finest, not original at all, but like said before done at a very high level, so with also a focus on keen melodies and a nice mixture of male growls and female soprano melodies. 8 songs are included and it is without a doubt a must-have for fans of mentioned bands! Check them out for yourself at: www.myspace.com/tearsofmagdalena
(Points: 8.4 out of 10)
(All reviews by Gabor Kleinbloesem except where noted)