DREAMTIDE 'DREAM AND DELIVER' (AOR HEAVEN/ROUGH TRADE)
DREAMTIDE is sort of the same band as FAIR WARNING, yet with a different lead singer, namely OLAF SENKBEIL and ex-SCORPIONS bassist FRANCIS BUCHOLZ. HELGE ENGELKE is of course the man who is giving DREAMTIDE the FAIR WARNING touch, as Helge is the guitarist of both bands and his melodies shine through all the CDs he plays on. While FAIR WARNING singer TOMMY HEART chooses for a more Hardrock approach with SOUL DOCTOR, Helge goes into high class Melodic Rock with DREAMTIDE, as already could be heard on the previous 2 albums. The new CD 'Dream and deliver', released on AOR HEAVEN, has a slightly more modern approach and reminds me a lot of the '4' album of FAIR WARNING. We have a variety in material here, ranging from midtempo to semi-ballads and sadly only a few uptempo melodic rockers. Nevertheless it is a very good album, with superb vocals and excellent guitarwork combined with some very catchy tunes, such as "I don't wanna wait" (a lovely sing-a-long uptempo Melodic Rocker in classic FAIR WARNING style), "The vow", "Help me" (vocally Olaf sounds like a cross between TOMMY SHAW, DAVID COVERDALE, JORN and STEVE LEE, really amazing, especially in this beautiful song!), "King of scum", "Keep from falling" (2nd best song, very catchy melodic rocker) and ballads like "Tell me how it feels" and "Download a dream". Not the whole album is sensational and it definitely needs a few listens, but after that you will hear this is a beauty actually, a very enjoyable album with some fantastic musicianship. More info at: www.dreamtide.de
(Points: 8.7 out of 10)
CHARING CROSS 'WE ARE…' (METAL HEAVEN/ROUGH TRADE)
The Swiss band CHARING CROSS was formed way back in the late 1980s, but it took them until now before they would release a full-length CD. 'We are…' is the introduction to the band and what we get to hear is pure 80s Teutonic Melodic Metal, like a mix between PRETTY MAIDS, MAD MAX, NOISEHUNTER, AXXIS and HELLOWEEN, especially during great songs like "Kick ass Rock and Roll", "Ain't got no time" and "Burn the sun". The choruses on the album are so typical German style, you know the AXXIS and HELLOWEEN kinda way, so very happy and very melodic, while the twin-guitarwork definitely gives the finishing touch in making this a true winner for fans of mentioned bands. Maybe not original, still worth checking out if you're a die-hard MAD MAX, AXXIS, NOISEHUNTER, VETO, STORMWITCH, etc. fan. More at: www.charing-cross.ch
(Points: 8.0 out of 10)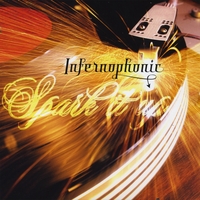 INFERNOPHONIC 'SPARK IT UP' (GODLYKE INC DISTRIBUTING/RANDEXPR.COM)
The band INFERNOPHONIC was formed in 2006 and features besides Kevin Bolembach, former bassist for NJ Metalband NON-FICTION, also the strong female lead singer Elaine Tuttle. Her voice sounds like GRACE SLICK in her early years, Meaning she has got that dirty mean raw voice which made JANIS JOPLIN once a legend. Musically INFERNOPHONIC is all about groovy Hardrock with a big touch of 1970s Classic Rock. Actually it reminds me a lot of the first couple of MOTHER'S FINEST albums, combining groovy Hardrock riffs and raw vocalwork with smooth melodies here and there. Without a doubt, this is a high quality band with a very impressive first CD that sounds quite huge and should be in the hands of anyone into Classic Rock with raw mean female vocals, sorta mixing ANOUK and MOTHER'S FINEST. More info at: www.myspace.com/infernophonic and e-mail at: randex@randexpr.com
(Points: 8.3 out of 10)
SCOTT GETLIN 'STAND YOUR GROUND' (SCOTT FREE RECORDS)
What do 60s Bubblegum Pop legends THE MONKEES and 80s AOR/Melodic Rockband HIT THE GROUND RUNNIN'? Well, it is thanks to them for introducing SCOTT GETLIN to me. The widow (CAROLINE BOYCE) of one of the main songwriters for THE MONKEES (TOMMY BOYCE) was introduced to us by DANNY MCKEOWN of HIT THE GROUND RUNNIN', so that was when the ball went rollin' and now we are reviewing the CD of SCOTT GETLIN, a talented singer/songwriter from Nashville, who has a deal with MAGIC DLPHIN MUSIC, which is a promotion agency set up by Caroline in order to capture the legacy of her late husband Tommy. Musically SCOTT GETLIN is as close to American Midwestern Pop/Rock as you can get, very very close to JOHN COUGAR MELLENCAMP, BRUCE SPRINGSTEEN, JIMMY DAVIS, DANNY WILDE, KEITH URBAN and also KEITH COLLIN. It's mainly the acoustic guitar and the typical American voice of Scott, with semi-ballads and semi-poprockers in typical American tradition. Fans of mentioned artists will like this a lot for sure. Check it out for yourself at: www.scottgetlin.com
(Points: 8.1 out of 10)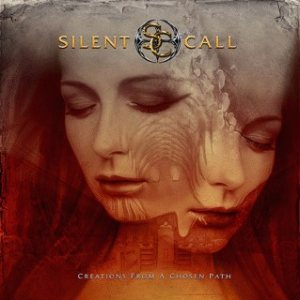 SILENT CALL 'CREATIONS FROM A CHOSEN PATH' (ESCAPE MUSIC)
Dating back to as far as 1990, the Swedish band SILENT CALL finally releases it's debut-CD. The album is released on ESCAPE MUSIC and without a doubt we have a winner here, because it is filled with superb high quality Melodic Progressive Metal that is an easy target for fans of VANDENPLAS, THRESHOLD, PAGAN'S MIND, MIND'S EYE, SILENT EDGE, SUNCAGED, etc. etc. Melodies and fantastic instrumental work is making this an absolute masterpiece, owing a lot to lead singer ANDI KRAVLJACA (ex-SEVENTH WONDER), who has got an amazing voice, reaching easily the high octaves. The 13 songs are also very strong, with some amazing melodies here and there, with as highlights "My way, my time", "Bloodred sky" (lovely!), "Outcast", "I believe in me" and "Long comes the night" (fantastic!). This is really a must-have and perhaps one of the surprise releases of 2008, definitely the best Melodic Progmetalalbum so far this year! More info at: www.silentcall.se
(Points: 8.9 out of 10)
ARI KOIVUNEN 'BECOMING' (SONY BMG MUSIC FINLAND)
ARI KOIVUNEN was the surprise from 2007, releasing a fantastic debut-CD after winning the Finnish Idols contest. The album held the number 1 position in Finland for 12 weeks! It also ended up in our yearly charts quite high and now a year later he releases the follow-up 'Becoming'. At first sight it sounds darker and heavier, but still the melodies are present and fans of SONATA ARCTICA/STRATOVARIUS will like it a lot for sure. There is a variety in tempo's here, midtempo, uptempo and semi-ballads, but most of the time it really is a melodic rock gem with some heavy riffs. The production is better than his debut and perhaps the conclusion might also be it is a better record, because with songs like "Give Me a Reason", "Sign of Our Times", "Sweet Madness", "Tears Keep Falling" and ""Hero's Gold", ARI once again goes into sensational Melodic Rock/Metal heaven that will surely appeal to fans of ALTARIA, STRATOVARIUS, THUNDERSTONE, SONATA ARCTICA and all that is called the typical Finnish Melodic Rock/Metal sound… Check out Ari's site at: http://www.arikoivunen.fi
(Points: 8.8 out of 10)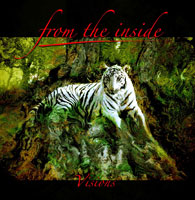 FROM THE INSIDE 'VISIONS' (FRONTIERS RECORDS/ROUGH TRADE)
DANNY VAUGHN's project FROM THE INSIDE releases it's 2nd CD 'Visions', a masterpiece if you dig classic 80s AOR/Melodic Rock, because 'Visions' goes into the direction of TYKETTO's classic 'Don't come easy', although a little more clean and polished, with some modern touches here and there in the production by FABRIZIO GROSSI. The songs are spot-on, deadly catchy and stick in your head after hearing it the first time, most of the time uptempo rocking and super melodic and very hooky too! This is exactly how the melodic rockfan wants DANNY VAUGHN to sound like and his voice actually sounds better than ever, although I have to admit that Danny's voice has never let us down, but somehow with this new Melodic Rock gem his voice really shines the pride and glory it had on the first TYKETTO classic. Songs like "Making waves" (catchy uptempo melodic rocker), "If it's not love" and "One more night in heaven" (AOR ballads), "Listen to your heart" (very catchy uptempo melodic rocker) and "21st century" (superstrong melodie, best song!) are really superb and this new FROM THE INSIDE could well end up in the 2008 lists, a real Melodic Rock gem from start to finish!
(Points: 8.9 out of 10)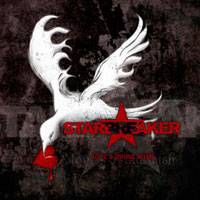 STARBREAKER 'LOVE'S DYING WISH' (FRONTIERS RECORDS/ROUGH TRADE)
STARBREAKER's debut-CD was a very strong Melodic Metal record and with once again TONY HARNELL (TNT) on vocals and guitarist MAGNUS KARLSSON (ALLEN/LANDE, PRIMAL FEAR) being the main songwriter, one can not go wrong here on the 2nd STARBREAKER release. Still, it takes a few more listens before making a good judgment and sadly I can not call this new album a masterpiece. Why? Well, simply said, the songs are not strong enough and have a strange aggressive vibe sometimes, although there are still enough strong melodies to enjoy. Yet the album has a real dark moody feeling and sometimes drifts away in the 'so-so' affair, meaning it will be hard to top all of 2008's stronger releases in the 'melodic' genre. The titletrack "Love's dying wish" is a very nice tune and also "End of alone", "Hide" (now this is by far the best song, a beautiful haunting melody!) and "The day belongs to us" (also a strong song) are quite enjoyable tracks, but still it is not the album that holds up from start to finish. On the other hand, it is a thousand times better than the last TNT record and after repeated listens it really grows, but still I had expected a more sensational record…
(Points: 8.2 out of 10)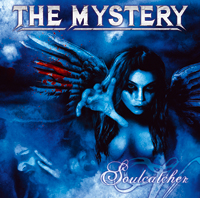 THE MYSTERY 'SOULCATHER' (LIMITED ACCESS RECORDS/HARD LIFE PROMOTION/ROUGH TRADE)
A surprise, although not a new band at all, because THE MYSTERY from Germany was formed way back in the early days of Strutter'zine (March 1996!) and released it's debut in 2005 ('Scars'), although a lot changed since that year, because the new album 'Souldcatcher' is an album to proud of! First off, they introduce their new female lead singer KORRY SCHADWELL and secondly, with no less than 15 tracks the band offers a real cracking full-length CD, which also sounds quite sensational actually. Korry has got a very strong voice and musically they are clearly 80s influenced, creating a sort of Melodic Hardrockstyle that combines the best of LITA FORD, LAOS, VIXEN and PHANTOM BLUE, turning all of the included songs into damn catchy tunes, with as highlights "Turn into stone", "Heaven at war", "Fire keeps on burning" and "Angel". Without a doubt a must-have and perhaps one of the best female fronted releases in 2008! More at: www.the-mystery.de
(Points: 8.7 out of 10)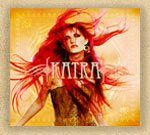 KATRA 'BEAST WITHIN' (NAPALM RECORDS/HARD LIFE PROMOTION)
Last year we reviewed the debut CD of the Finnish female Soprano singer KATRA, which was released on UNIVERSAL MUSIC. Now a year later, she has signed a contract for the rest of Europe to the Napalm Records label, on which she has released 'Beast within'. Musically nothing has changed, although big difference is the fact she now sings in English instead of Finnish. Musically it is a sort of lighter version of NIGHTWISH/EDENBRIDGE kinda Opera Metal. It does sound quite well and very professional, must-have for fans of the genre, although it brings nothing new to the genre. However, 'Beast within' is a good decent album for sure, with 12 very fine tracks, although I am afraid it might end up losing it's originality after a while, because there are simply too many similar releases done these past few years, although if you think NIGHTWISH has gone a bit off-topic with their latest release, 'Beast within' is a good substitute. More info at: www.katra.fi
(Points: 8.2 out of 10)
CRIMES OF PASSION 'CRIMES OF PASSION' (VIGILANTE RECORDS/ROCK INC/BERTUS)
The UK band CRIMES OF PASSION has been working very hard to get some attention and it finally is paying off with the release of their same titled debut-CD 'Crimes of passion'. Musically we are hearing pure Melodic Hardrock, which contains influences of GOTTHARD, TALISMAN and WHITE LION, although it all sounds a tad heavier, bordering on Melodic Metal. We have in the past few years seen many of these releases, such as EDEN'S CURSE, REDLINE, REDRUM, JADED HEART, EVIDENCE ONE, ECLIPSE, ROCKARMA, etc. etc… The production is very good and songwise it all sounds very catchy, with as highlights uptempo Melodic Hardrocksongs such as "The me I lost", "Unbreakable", "Fight you on my own" and "Breathless and beautiful". Without a doubt, a CD worth checking out if you're keen on melodic hard hitting in your face ballsy HardRock and Roll, with a booklet filled with GEMINI FIVE kinda Cartoon characters! More info at: http://www.crimesofpassion.org
(Points: 8.5 out of 10)
TRUSTGAME 'TRUSTGAME' (LIMITED ACCESS RECORDS/HARD LIFE PROMOTION/ROUGH TRADE)
Although in the USA we have literally thousands of bands playing this style, the German band TRUSTGAME definitely has a good debut-CD on off here, which contains melodic Emo-Rock. 11 songs are included in total and with a professional approach it will definitely appeal to fans of FALL OUT BOY, MY CHEMICAL ROMANCE, JIMMY EAT WORLD, etc. etc. Absolutely nothing new here, but for fans of Emo something to check out. Best song? Well that oughta be the melodic rocker "Just some words"! More info at: www.trustgame.de
(Points: 8.0 out of 10)
EXTREME 'STAR CD-SINGLE' (FRONTIERS RECORDS/ROUGH TRADE)
The signing of EXTREME to FRONTIERS RECORDS is yet another big one for the Italian label, as that band was almost 20 years ago one of the major rockacts to follow the footsteps of VAN HALEN in the USA, but eventually became big with a stripped-down acoustic tune "More than words" and therefore was put on the same level as MR. BIG in the early 1990s. After a few studio-albums, the band broke up and just recently reformed, with as result a new CD to be released on FRONTIERS RECORDS. This CD-single is a sneak preview, with a rocker ("Star") and a ballad ("Ghost") included, both sounding nice, although me personally I was never a big fan of the band. However if you're one of those EXTREME fans, it is something you can look forward to!
(Points: 8.0 out of 10)
TAIFA 'ALHAMBRA' (FLAMENCO ROCK)
Out of Spain comes TAIFA, a band which is combining different music genres, such as Flamenco, Andalusian and Progressive Rock. The result is the CD 'Alhambra', with it's Spanish lyrics and various tempo changes a very diverse album, which still can be labeled as a melodic progrockalbum. Comparisons are of course hard (maybe MEDINA AZAHARA is a good one), because TAIFA has such an own sound and that is something worth checking out. The band recorded the CD between Spain and Morocco and you better check it our for yourself at: www.reinodetaifa.com and e-mail at: reinodetaifa@hotmail.com
(Points: 8.0 out of 10)
SWALLOW THE SUN 'PLAGUE OF BUTTERFLIES' (SPINEFARM RECORDS)
Doom, Death and Gothic Metal are combined in the music of SWALLOW THE SUN, a Finnish band releasing their 4th CD with 'Plague of butterflies'. 3 long songs are included and especially fans of the slow Doom Death Metal of a band like SOLITUDE AETERNUS will like this release a lot. The production and sound is of course huge, as with all SPINEFARM RECORDS releases. Check out this band at: http://www.swallowthesun.net
(Points: 7.8 out of 10)
APRIL 'ANTHEMS FOR THE REJECTED' (SPINEFARM RECORDS)
APRIL is a band from Finland and they have released their 2nd album with 'Anthems for the rejected'. Although they are quite modern, which can be heard in the opening track "The war", songs like "Homecoming", "Blades of steel" and "The skies came alive" they show a very catchy uptempo Melodic Heavy Rocksound. Imagine a mix between JIMMY EAT WORLD, THE RASMUS, THE HELLACOPTERS and some Nu-Metal a la DISTURBED, SHINEDOWN and THREE DAYS GRACE (a lot), then you have APRIL. They are quite successful in Finland and their new CD sounds quite impressive, modern and very melodic and perhaps APRIL is one of those bands that will have a big break soon. A song like "Scream" might even interest Progmetalfans! So enough diversity here and a CD to check out by every Rock/Metalband. More info at: http://www.aprilweb.net/
(Points: 8.2 out of 10)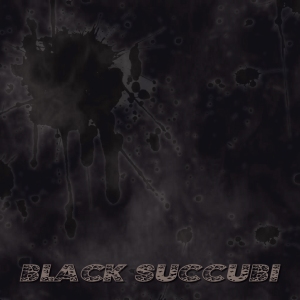 BLACK SUCCUBI 'BLACK SUCCUBI' (INDEPENDENT)
From out of nowhere comes the band BLACK SUCCUBI. Well, they actually are hailing from Copenhagen, Denmark, where they were formed back in 2005 and with this first CD they deliver a huge sounding album that combines Melodic Hardrock, Power Metal and some modern touches. The result is an album that might appeal to a lot of Rock and Metalfans. Opener "Troubled times" is a very catchy uptempo big guitar riff sounding uptempo Melodic Heavy Rocker, with all the ingredients in becoming a classic. Actually the band reminds one of acts like PRIMAL FEAR, FORCE OF EVIL, IRON SAVIOUR, IRON FIRE and even MYSTIC PROPHECY, so pure Melodic Power Metal the European way, with some groovy heavy guitar riffs most of the time. The band itself is formed around members of the MARTIE PETERS GROUP, FATE, IRON FIRE and a few other Danish bands. There is a guest appearance of HANK SHARMANN of MERCYFUL FATE/FORCE OF EVIL, who plays a guitarsolo. 10 songs are included and although released independently, this CD is as good as the major metal label releases. Also fans of NEVERMORE might like this, so be sure to check out this Metalband at: www.blacksuccubi.dk and e-mail at berglid@yahoo.dk
(Points: 8.2 out of 10)
END OF GREEN 'THE SICK'S SENSE' (SILVERDUST RECORDS)
The German band END OF GREEN has a long history behind them, releasing their debut-CD 'Infinity' way back in 1996 on the NUCLEAR BLAST RECORDS label. 'The sick's sense' is their 6th CD so far and in the meantime they switched to SILVERDUST RECORDS. Musically the band is playing American orientated Melodic Nu-Metal, with DISTURBED and SEVENDUST being very good comparisons of course. 12 songs are included and fans of mentioned bands will definitely like this CD a lot. The professionalism of the band can be heard on this new CD and it would definitely be out of place in the US TOP 10 Billboard Charts. There's some typical Finnish Gothic in there too, although it is much heavier than HIM, kinda mixing THREE DAYS GRACE, THE 69 EYES and DISTURBED. Anyway, check them out for yourself at: www.endofgreen.de
(Points: 8.2 out of 10)
ZULUHOUSE 'SOUVERNIRS FROM THE GUTTER' (INDEPENDENT)
An interesting independent 4-track EP CDR of a little Swedish band called ZULUHOUSE. They play catchy 80s influenced Melodic Rock in the 80s DOKKEN/WHITE LION style. Not as good yet as bands like H.E.A.T., TEASER, WORK OF ART, WIG WAM, LINEHOUSE, etc. this ZULUHOUSE is definitely another Swedish Melodic Rockband to keep your eyes open for in the near future. Melodic rocksongs like "Easy come, easy go" and "Rendezvous" (with some excellent guitarwork) are very nice to listen to if you're a fan of mentioned bands. More info at: http://www.myspace.com/zuluhouse and e-mail at: Zuluhouse@gmail.com
(Points: 8.1 out of 10)
THE KEITH REID PROJECT 'THE COMMON THREAD' (ROCKVILLE MUSIC/GERMUSICA)
Seeing singers such as JOHN WAITE and CHRIS THOMPSON always makes you interested. This time they sing on a few songs on this a new project formed around PROCOL HARUM founder KEITH REID. Keith wrote the ultimate classic "A whiter shade of pale", but on this new album he didn't write such a classic unfortunately. Nevertheless, with a JOHN WAITE on vocals here and there, you can't go wrong. The music is very soft acoustic tingled pop, a bit folksy here and there, with also SOUTHSIDE JOHNNY and BERNIE SHANAHAN appearing on a few songs. Better check it out for yourself at: www.rockville-music.com/html/the_keith_reid_project.html
(Points: 8.0 out of 10)
PAGANINI 'MEDICINE MAN' (NL DISTRIBUTION/ALIVE/GERMUSICA)
Actually the Swiss band PAGANINI has always been active and also releasing now and then an album that also clearly continued the style they played from the start, which is Hardrock in 80s style, not that far away from VICTORY and KROKUS. Their latest effort 'Medicine man' is also following the style of earlier albums. It's not bad at all, but kinda like WHITECROSS for example not really sensational. This band is just plain-old Hardrock one would expect to hear when putting on an old dusty LP from 1982. Yet this time, the band has added some modern touches, but in the end, I am afraid this album will not end up on anyone's end of the year-charts. More info at: www.paganini.ch
(Points: 7.2 out of 10)
BURNING BRIDES 'ANHEDONIA' (COBRASIDE RECORDS/SONIC RENDEZVOUS)
This 3-piece band from Los Angeles is playing heavy Stoner Rock and is reminding one of a mix between WOLFMOTHER and the Stoner Rock of KYUSS/FU MANCHU. This is heavy groovy 70s guitar riffs mixed with almost BLACK SABBATHish OZZY melodies. 'Anhedonia' is already the band's 4th CD and they are one of those bands with a large underground cult following, although one can expect this kind of music's popularity nowadays, in the USA they might even enter the Billboard Charts! Influences from pure 70s Classic Rock and Stoner Rock are being heavily shown here on the 13-tracks counting new CD of the band, which from start to finish is a dream for the fans of the genre and it is all done very well, so better check it out for yourself at: www.myspace.com/burningbrides
(Points: 8.2 out of 10)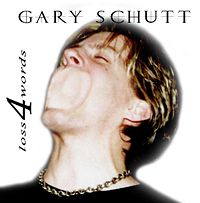 GARY SCHUTT 'LOSS 4 WORDS' (PALISADE RECORDS)
Guitarist GARY SCHUTT returns with a new solo-CD titled 'Loss 4 words', which as the title predicts is an instrumental record. Gary's a hero on guitar and throws enough melodies in the 17 songs on this CD to keep you interested all the way through. Musically it is also very diverse and comparisons to an instrumental STEVE LUKATHER, 80s NEAL SCHON and TOMMY DENANDER of course are quite easy. Highlights are the AORish "Baby dinosaur", "Skyline" and "Siberian sunburn". It's already the 7th CD of Gary, but his first all-instrumental album, which besides Gary also features a list of well-known guest musicians, such as NEAL SCHON (JOURNEY), OZ FOX (STRYPER), BRYAN BELLER (STEVE VAI), HOWIE SIMON (SOTO) and several others. The CD also has a bonus-DVD, which is quite enjoyable too and well all I can say this is something worth checking out if you're a fan of instrumental Rock with an AOR touch, some Jazz/Fusion material here and there and also feeling like something straight out of the 1980s (read NEAL SCHON's 'Late nite'!). Maybe still not beating his first CD 'Sentimental', which had JEFF SCOTT SOTO on vocals, this is another great album from Mr. GARY SCHUTT. More info at: www.garyschutt.com
(Points: 8.3 out of 10)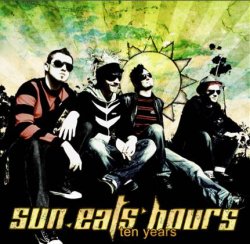 SUN EATS HOURS 'TEN YEARS CD+DVD' (RUDE RECORDS/SONIC RENDEZVOUS)
A CD and full-blown DVD for the price of one, that is what this is all about. 'Ten years' gives a summary of the Italian band SUN EATS HOURS, whom were formed in 1997. I had never heard of them before, so all 19 included songs were new to me. It starts with a Melodic Rocker titled "Friends", but from next track on ("Ten years"), the band shows they want to play fast catchy Punkpoprock, which they do quite well actually. THE OFFSPRING is a good comparison, but on the non-Punksongs, the band goes more in the direction of a WEEZER or a FOUNTAINS OF WAYNE ("July 27th"), which is borderline Melodic Rock really! A song like "Endless desire" is something that could have been on an album by GOOD CHARLOTTE or MY CHEMICAL ROMANCE. I think you'll get the picture now, as SUN EATS HOURS is all about energy, strong melodies and that typical American mix of Punkpop, Poprock, Melodic Rock and some Emo/Rock. Well enjoying a CD and a full-DVD with rare videos, live performances and behind the scenes gave me a good view of this Italian band. A very strong and professional band that can easily hold up with the American tradition. Must-have for fans of GOOD CHARLOTTE, FOUNTAINS OF WAYNE and MY CHEMICAL ROMANCE! More info at: www.suneatshours.com
(Points: 8.3 out of 10)
THE MORLOCKS 'EMERGE' (SONIC RENDEZVOUS)
THE MORLOCKS sound like they recorded their CD back in 1965 in a basement of the studios where ROLLING STONES recorded their classics! 'Emerge' is the album and this is really something you oughta be into, as this is pure 1960s Garage Rock a la ROLLING STONES, yet with a sound that even makes a 80s demo sound good, yes really a basement like recording. 8 very short songs and well, only for die-hard Garage Rockfans I am afraid. More info on this band at: http://www.myspace.com/themorlocks which learns that the band is planning a Tour through China very soon!
(Points: -)
THE HELPER MONKEYS 'THE HELPER MONKEYS' (GREEN DOOR RECORD CO./SONIC RENDEZVOUS)
Here we have a very good sounding catchy Punkpoprockband that can easily be mentioned along SUM 41, SIMPLE PLAN and such, so very North-American sounding, yet with happily some more rawer UK style vocals instead of the somewhat Childish vocals of aforementioned bands, despite the fact this band is coming out of California. Actually they grab to the origins of American Punkpoprock, which of course was set in California and therefore it is not that strange that THE HELPER MONKEYS sound a little different than the standard American Punkpoprockband. No matter what, the melodies of the 10 very short tunes are very cool to sing-a-long. A CD you can put on if you want to get in a good mood, with as highlights the almost THE BOYS sounding uptempo Punkpoprockers "Every summer" and "Calasthemics"! Of course also highly recommended to fans of NOFX! Check it out asap at: http://www.myspace.com/thehelpermonkeys
(Points: 8.3 out of 10)
THE SCOUNDRELLES 'ATOMIC BATTERIES' (BANG RECORDS/SONIC RENDEZVOUS)
This band sounds very experimental and combines T-TEX and THE PIXIES with ALEX CHILTON, but also throws a lot of weirdness into their songs. 14 songs are included and all together it really is something you gotta be a big fan of, because it is not something you hear everyday, although here and there it also goes into a slightly more friendly 70s Poprocksound. However for the main part it is quite experimental and there is even some Noise added here and there, which makes it even harder to get a good picture of this band, but I guess if you're into Undergroundish (Experimental) Rock this might be up your alley. Just in case, first check out the band at: http://www.scoundrelles.com/
(Points: 7.0 out of 10)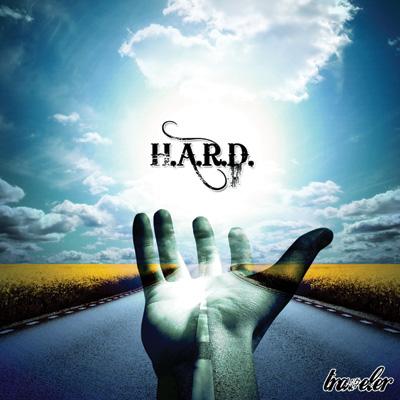 H.A.R.D. 'TRAVELLER' (HAMMER RECORDS)
Recently we had the sensational new melodic rockband H.E.A.T., well now we are looking at H.A.R.D, also a very strong new Melodic Rockband. They are coming out of Hungary and were formed by members of legendary Hungarian bands such as EDDA, STONEHENGE, AFTER CRYING and several other bands, whom in the past were very successful in their home country Hungary. With H.A.R.D. they are doing something very professional, with English lyrics and a sound that could easily make them winners for the Melodic Rockfans, as the material on their debut CD is somewhere between TYKETTO, DANGER DANGER, NELSON and TALISMAN. The band has a good singer and some of the songs are really awesome. 12 tracks are included, of which songs like "Stay", "Traveler", "Voices", "Dreamworld" and "Light the flame" are very strong Melodic Rocksongs, but actually the whole album will be a dream for fans of mentioned bands. H.A.R.D. is currently on speaking terms about re-mixing the whole CD by the legendary producer BEAU HILL (WINGER, WARRANT, EUROPE, GARY MOORE, etc.), but in the meantime the original album is available through: http://shop.metalindex.hu and e-mail the band at: bz@wendigo.hu and check out the band for yourself at: www.myspace.com/hardhungary
(Points: 8.5 out of 10)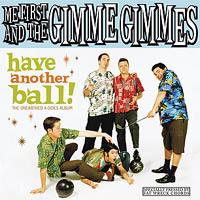 ME FIRST AND THE GIMME GIMMES 'HAVE ANOTHER BALL' (FAT WRECK RECORDS/SONIC RENDEZVOUS)
'Have another ball' is already the 7th studio album of the supergroup ME FIRST AND THE GIMME GIMMES, a band formed around members of NOFX, LAGWAGON, FOO FIGHTERS and SWINGIN' UTTERS. In total they have now reached the status of 1 million sold copies of their albums combined and with 'Have another ball' they celebrate their 10th anniversary. The album is once again filled with catchy Melodic Punkrock covers of 70s original Pop Classics by BILLY JOEL, NEIL DIAMOND, HALL AND OATES, ELTON JOHN, JOHN DENVER etc. Just like their earlier albums, it's all done very well and it really puts a smile on your face. 12 tunes can be enjoyed here and I guess everyone will like a little ME FIRST AND THE GIMME GIMMES, as they make the wrong Poptunes from the past sound like something you can put on when you're in a party mood without feeling embarrassed!
(Points: 8.3 out of 10)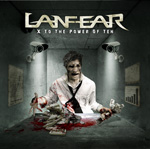 LANFEAR 'X TO THE POWER OF TEN' (LOCOMOTIVE MUSIC/ROCK INC)
The German band LANFEAR was formed way back in 1993 and already released 4 albums since then, all very good high quality Melodic Progmetal pieces. However since their last album 'Another golden rage' in 2005 a lot has changed, with not only a label switch (MASSACRE RECORDS to LOCOMOTIVE MUSIC), but most important change was their new lead singer NUNO FERNANDES (ex-ANGUISH) who has replaced TOBIAS ALTHAMMER. Together they worked hard on a new album, which is now ready for release and I must admit that 'X to the power of ten' sounds like the band's strongest effort, a real Melodic Progressive Power Metal Masterpiece from start to finish, easily reaching the level of PAGAN'S MIND, THRESHOLD, MIND'S EYE, VANDENPLAS, etc. etc. Songs like "Synaptogenesis", "Jugglin' at the edge" and the amazing "The art of being alone" are simply fantastic and so is the whole album. A surprise return from this band and perhaps one of the highlights of 2008 regarding Progmetal!
(Points: 8.8 out of 10)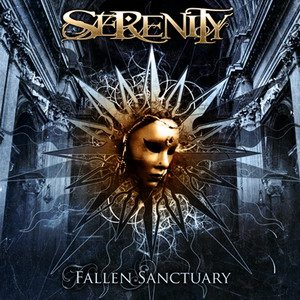 SERENITY 'FALLEN SANCTUARY' (NAPALM RECORDS)
'Fallen sanctuary' is the 4th CD of the Austrian band and perhaps their finest so far. Their previous album 'Words untold and dreams unlived' saw them signed to a label, ESCAPE MUSIC, but they have now switched to NAPALM RECORDS. The album is filled with Melodic (Prog) Metal of quite a high level, sometimes sounding like a cross between VANDENPLAS, THRESHOLD and KAMELOT. 10 songs are included and especially the first couple of tracks ("All lights reversed", "Rust of the coming ages", "Coldness kills", "To stone she turned" and "The heartblood symphony") are very sensational, although the best song can be found towards the end in the shape of "Sheltered (By the obscure)". Everything seems to sound quite perfect here, with some haunting melodies going through the Progressive Metal of SERENITY, really a must-have for mentioned bands!
(Points: 8.7 out of 10)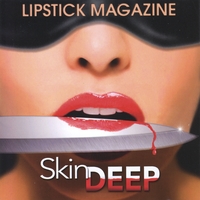 LIPSTICK MAGAZINE 'SKIN DEEP' (VIGILANTE RECORDS/ROCK INC)
A bit short this record, but nevertheless a nice album to check out. 9 songs are included on the debut-CD of the female fronted US band LIPSTICK MAGAZINE. Musically pure 80s inspired Melodic Hardrock that reminds one of VIXEN, SARAYA, FEMME FATALE, PRIVATE LIFE… Opener "Skin deep" is an ok groovy rocker, but with "Against the wall" they come up with some great catchy uptempo AOR/Melodic Rock that sounds a lot like classic PRIVATE LIFE, SARAYA… And so it goes on the rest of the CD, with here and there some close-to-sensational stuff that is a dream for a fan of classic 80s female fronted melodic rock, just listen to the already mentioned "Against the wall", "All I want" (AORish ballad like PRIVATE LIFE meets ALANNAH MYLES), "Out of control" (early PAT BENATARish) and "Love games". It also reminds me so much of the glorious unsigned female fronted acts scene from the USA in the very early 90s (read: RASCAL, IF ONLY, THE STORM, etc.). In other words, really worth checking out this little gem! More info at: www.lipstickmagazine.net and www.myspace.com/lipstickmagazine
(Points: 8.3 out of 10)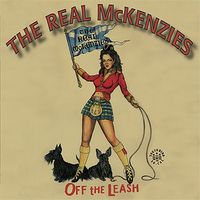 THE REAL MCKENZIES 'OFF THE LEASH' (FAT WRECK RECORDS/SONIC RENDEZVOUS)
THE REAL MCKENZIES is a band from Vancouver, Canada, which was formed way back in 1992 and they have already released 6 albums since then, with now their 7th album in the shape of 'Off the leash'. Musically they play a mix of Folk, Punk and Rock, reminding a lot of DROPKICK MURPHYS and FLOGGIN MOLLY, including the bagpipes! It all sounds very cheerful, funny and rather catchy, really easy to sing-a-long. 13 short songs are included on the new CD and I have no doubts about this new album becoming a hit among the fans and anyone into this kind of Punk! Check out their sites at: www.realmckenzies.com and www.myspace.com/therealmckenziess
(Points: 8.3 out of 10)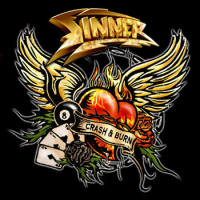 SINNER 'CRASH AND BURN' (AFM RECORDS)
The German Metalband SINNER has had a long history and the past year it all became a bit confused as the band was signed to MTM MUSIC on which they were about to release not only this new CD, but also were suppose to re-issue their 80s back catalogue. Anyway, they found a new home in the label AFM RECORDS to replace MTM, which sadly went bankrupt. MATT SINNER is of course the vocalist/bassist and bandleader of SINNER, as well as member of PRIMAL FEAR and with this new album they continue their legacy, which is pure Teutonic German Metal a la ACCEPT. 11 straight-ahead Metal tunes in the best ACCEPT/SINNER tradition is what we get to hear on 'Crash and burn'. Maybe nothing new is brought here, SINNER once again brings some high quality pure Metal here. Make a 'fast decision' for these 'balls to the wall'!
(Points: 8.2 out of 10)
DESTRUCTION 'DEVOLUTION' (AFM RECORDS)
The German band DESTRUCTION has been making Thrash Metal for 25 years now, with this 'Devolution' being their 10th studio-album. Musically they never changed and also this new record continues their Thrash Metalsound. Must-have for fans of good old FORBIDDEN, DEATH ANGEL, DARK ANGEL, TESTAMENT and of course DESTRUCTION!
(Points: 8.0 out of 10)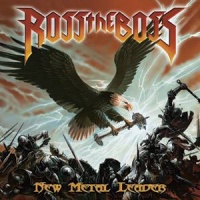 ROSS THE BOSS 'NEW METAL LEADER' (AFM RECORDS)
During the 1980s MANOWAR basically told the world they were the ultimate TRUE METAL BAND, but after ROSS THE BOSS left the band during the late 80s, after 6 MANOWAR classics, actually the band never released anything as good as those first 6 records. Now 20 years after his departure from MANOWAR, ROSS THE BOSS is releasing a record on his own, which can easily be put next to the classic MANOWAR releases 'Kings of Metal' and 'Battle hymns', so basically this CD is a MANOWAR CD, yet with ROSS THE BOSS as leader and he is surrounded by members of the German Power Metal band IVORY KNIGHT, including lead singer PATRICK FUCHS, who is able to sing quite well. Songs like "Blood of knives", "I got the right" and "Death and glory" are TRUE METAL ANTHEMS, which MANOWAR does not write anymore. Together with lyrics about KILL, GLORY, SWORD, BLOOD, etc. this is MANOWAR at their best, yet without the current MANOWAR members. With a production of members of SINNER/PRIMAL FEAR and MAJESTY, this ROSS THE BOSS album is a total must for any TRUE METAL WARRIOR! Still wondering what JOEY DEMAIO will think of the album as it does sound better than their MANOWAR albums from the past 20 years!
(Points: 8.5 out of 10)

SYMPHONITY 'VOICE FROM THE SILENCE' (LIMB MUSIC)
Back in 1994 there was a little Czech band formed called NEMESIS, which went on releasing an album in 2003 on the Italian label UNDERGROUND SYMPHONY RECORDS. However, the band's big break came after their lead singer left the band, because it was then when OLAF HAYER (LUCA TURILLI, DIONYSUS) came into the picture and became the band's lead singer. The band changed their name to SYMPHONITY and were signed to LIMB MUSIC, on which they now release their album 'Voice from the silence'. The album is very cliché tingled, nothing original, but don't let that put you off as the CD is sounding very impressive and could well be the perfect mix between HELLOWEEN, STRATOVARIUS and EDGUY, so typical European fast Melodic Power Metal is what's for supper here. Most of the songs are indeed fast uptempo pieces with catchy hooks and easy to sing-a-long melodic choruses in classic HELLOWEEN/GAMMA RAY style. Especially the long epic "Evening star" should be mentioned as one of the absolute highlights here, but fans of mentioned bands will absolutely love this non-stop fast paced uptempo Melodic Power Metal record that is filled with loadsa hits for ya!
(Points: 8.5 out of 10)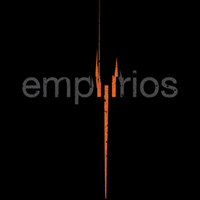 EMPYRIOS 'THE GLORIOUS SICKNESS' (SCARLET RECORDS)
Modern, aggressive, very groovy, very heavy and with clear METALCORE influences is what EMPYRIOS is all about, so not super interesting until we put on the record, because the band also comes up with strong melodies and in the end it seems that this EMPYRIOS is very interesting after all! The band should be labeled next to SCAR SYMMETRY, INTO ETERNITY and MERCENARY, so combining Death Metal, Metalcore, Progmetal, Power Metal and some superclean melodies between some screams and growls here and there. The result is very good actually, with 12 tight songs that combine almost every metalgenre, without every losing the melodies. The band by the way is formed around guitarist SIMONE MULARONI of DGM, who was helped on vocals by singer SILVIO MANCINI, a very good singer whom is presenting EMPYRIOS with some haunting melodies not out of place on a Prog Metal record. Hard to mention a favorite track as every song goes in the same kind of direction, melodic and modern sounding at the same time, although "Decadence parade" is a very sensational song. Check the band out for yourself at: www.empyrios.it
(Points: 8.5 out of 10)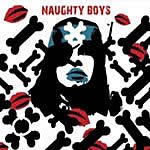 NAUGHTY BOYS 'R U NAUGHTY ENOUGH' (MUSIC BUY MAIL/ARTISTWORXX)
The Swedish band NAUGHTY BOYS has been reviewed in the past by us, but as far as I know this is their first official full-length CD. The album is filled with high quality Melodic Hardrock that reminds one a lot of classic 80s WHITE LION and also WILD FRONTIER and PANGEA are very good comparisons. The production is very strong and the band is diverse in it's approach, providing some great healthy uptempo Melodic Rockers like "Only God", "I will", "Trail of tears" and "Stay" as well as midtempo ("Last man standing") and ballads ("After the rain" and "I close my eyes"), all sounding very impressive to say the least. Without a doubt, this CD is filled with some catchy material that will please any Melodic Hardrockfan! More info at: www.naughtyboys.se and www.myspace.com/naughtyboys and e-mail at: info@naughtyboys.se
(Points: 8.3 out of 10)
(All reviews by Gabor Kleinbloesem except where noted)