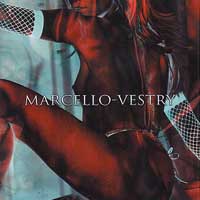 MARCELLO VESTRY 'MARCELLO VESTRY' (NL DISTRIBUTION)
ROB MARCELLO is a guitarist, who was in bands like IRONHORSE, TWENTY4SEVEN and now in DANGER DANGER. Lead singer FRANK VESTRY has sang in some local bands in New York, but also sang with JACK STARR and ROSS THE BOSS. Now both talented musicians joined forces and came up with quite a sensational Melodic Rockalbum. Rob is a fantastic guitarist and Frank is a SUPERB vocalist, wow, this guy has got a voice that blows you away, perfect for this type of music. Yes, the music is hot-summer-drive-in-your-car-through-the-city orientated and then you must think of DANGER DANGER, the debut albums of PAUL LAINE, MITCH MALLOY, LOUD AND CLEAR, MELIDIAN, LANCIA, FIREHOUSE (a lot!), etc. so uptempo Melodic Rock with catchy hooks and memorable melodic harmonyvocalised choruses as well as fantastic twin-guitarwork and terrific vocalwork of Frank (this guy just needs to be praised, very strong singer). What a surprise this CD is! The 10 included songs are all very good, very impressive and sometimes quite sensational. Uptempo Melodic Rock is the game for most of the time and "Fireworks", "Gone", "One more night", "Live life" and "Love injection" are a few great examples, but also a semi-ballad like "Without you" and the beautiful AOR ballad "What you mean" should be mentioned. I did not expect this CD to sound that good, because basically this is a MELODIC ROCK'S WET DREAM, go and get it if you like any of the mentioned bands! More info at: www.marcellovestry.com
(Points: 8.9 out of 10)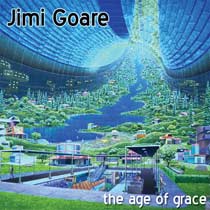 JIMI GOARE 'AGE OF GRACE' (RETROSPECT RECORDS)
Wow, 10+ years ago I reviewed and interview this little band called THE AFFAIR (didn't they do a cover of a 707 classic???) and see here, the guitarist of that band has released a solo-CD. The CD contains some great material, a little lighter than THE AFFAIR, more AOR/Poprockish, although a few THE AFFAIR songs can also be found here. It's quite TOTOish actually, although some RICHARD MARX shines through as well and the ballads are just pure HALO/JOHN ELEFANTE's 90s records (listen to "The end of the road"). Obviously this is a collection of songs from various periods, because you can't fool me with the pure 1984 US Radio song "Bernadeane" that sounds like BENNY MARDONES, ROBERT TEPPER, DONNIE IRIS, MICHAEL ZEE, STAN MEISSNER, BERNIE LABARGE with it's keys and harmonyvocals (and sax sadly!). And so we are going through the AOR and Poprocksounds of the early keyboard dominated 80s right through the more 90s acoustic guitar tingled style. Happily, all 13 songs are sounding pretty good and this CD is something you gotta check out if you're a fan of AOR/Poprock in the style of mentioned acts, with as highlight the pure 80s AOR Classic style rockers "Tonight" that has some similarities with BOOTCAMP, AGENT, BE TAYLOR GROUP and AVIATOR and the FM 'Tough it out/Indiscreet' ish AOR rocker "Rock this way" (almost made me sing "Bad luck finding a lover"!). AOR fans know what to do here… More info at: www.jimi-goare.com
(Points: 8.3 out of 10)
BODRAGAZ 'AWAKEN' (FOX ST. RECORDS)
BODRAGAZ is a band from Colorado/USA, of whom we have reviewed all their earlier releases in the past. 'Awaken' is their latest effort and I must say that it sounds very impressive. The sound and production is huge and the mixture of Melodic Hardrock and Progressive Metal makes it sound like a combination of JADED HEART and PAGAN'S MIND. The choruses are very melodic and instrumental it goes way up to perfection. Songs like "Forever", "Beautiful", "Dusk", "Touch" and "Beyond" are the excellent examples of BODRAGAZ at their best. It's melodic, it rocks and is highly recommended to both Progmetal and Melodic Hardrockfans! More info at: www.bodragaz.com
(Points: 8.5 out of 10)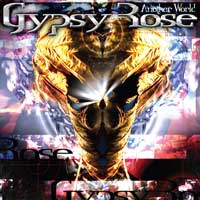 GYPSY ROSE 'ANOTHER WORLD' (ESCAPE MUSIC)
GYPSY ROSE was formed way back in 1981 in a small Swedish town. Only a few years later an album was recorded and almost released in 1984 by a Belgian label, but sadly the label went bankrupt and so the band kept on struggling. Actually it became very quiet and we had to wait until 2004 before the band would really set a landmark in their history, because then they started working on their first official album, which was released by ESCAPE MUSIC in 2005. Now 3 years the follow-up 'Another world' is released. The album is once again filled with Melodic Hardrock with a very 80s approach, just like their debut CD. Songs like "Nothing really matters", "When I call your name", "Don't look back" and "A little ain't enough" (damn catchy!) are pretty good midtempo Melodic Heavy Rockers that sound like a mix between LEVERAGE/BROTHER FIRETRIBE, 80s Scandi Melodic Rock, RAINBOW and WHITESNAKE. The big change with their previous CD is the fact that on their new CD they have a new lead singer, none-other than DAVID REECE, who is of course known as BANGALORE CHOIR's one-off record and the only singer to replace UDO in ACCEPT for 1 album. David's a great singer, who sounds like a cross between DAVID COVERDALE, JAMES CHRISTIAN, DAVID GLENN EISLEY and GRAHAM BONNET. The result is a great record with the Swedish GYPSY ROSE, recommended to Melodic Hardrockfans!
(Points: 8.4 out of 10)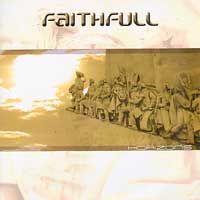 FAITHFULL 'HORIZONS' (PERRIS RECORDS)
'Horizons' is the new CD of the Portuguese Melodic Rockband FAITHFULL. Maybe not original, this is a very decent Melodic Rockalbum in the style of JADED HEART and BONFIRE, filled with mostly uptempo catchy tunes. 10 songs are included and especially the first couple of uptempo tunes are very strong melodic rockers ("Time Flies", "Somehow" and "Save The Clowns"), but with here and there some midtempo tunes ("The best of me") and as closing track a wonderful semi-ballad ("You walked away"), there's definitely some variety. Fans of KNOW ILLUSION, JADED HEART, BONFIRE, DANGER DANGER, FIREHOUSE, BLUE RAIN etc etc are gonna love this late 80s Americanised catchy Melodic Rock adventure (just listen to the pure 1986 BON JOVI meets early TRIXTER uptempo melodic rocker "Never came today"). The band released their debut 'Light This City' back in 2003 on the Spanish label VINNY RECORDS, now following it up with 'Horizons', a very strong album released on the US label PERRIS RECORDS. Check it out if you're a fan of any of the mentioned bands! More info at: www.myspace.com/faithfullband and www.faithfull-band.com
(Points: 8.2 out of 10)
HARDREAMS 'THE ROAD GOES ON' (PERRIS RECORDS)
Sort of a surprise the new album of HARDREAMS. They were one of many great new Spanish Melodic Rockbands to release an album on VINNY RECORDS before disappearing into nowhere. Happily, PERRIS RECORDS is giving a few of these bands another chance. FAITHFULL is the Portuguese Melodic Rockband with a new CD release and also HARDREAMS returns with a follow-up CD to their 'Calling everywhere' release from 2002. HARDREAMS is a band formed in 2000 in Barcelona and their 2nd album 'The road goes on' may not sound original, this is definitely a must-have Melodic Rock album that goes hand in hand with the early JADED HEART, TYKETTO and FIREHOUSE release, so we get to hear 11 catchy tunes, with as important factor that the band adds a lot of AOR influences, such as keys and very smooth excellent lead vocalwork of the JOURNEYesque level here and there. This results in a rather sensational record, of which the first couple of catchy uptempo AOR/Melodic Rockers are the living proof ("Apologies", "Bad times are gone", "Little Sinner Queen" and "Rebel Heart"), although the beautiful midtempo AOR ballad "My Last Desire" should be mentioned here too as it reminds one of PASSION STREET, ATLANTIC, WALK THE WIRE, SILENCE, JOURNEY and STREET TALK. The band reminds me especially of their countrymen of GOLDEN FARM, anyone remember them? The band turns up the speed in the uptempo Melodic Heavy Rocker "Too late" that goes for the PRETTY MAIDS award, but mainly this is AOR related, with as absolute highlights the opener "Apologies" and also the super catchy "Two shots" (hello Summer AOR!). Without a doubt, a must-have for fans of high quality AOR/Melodic Rock! More info at: HTTP://WWW.MYSPACE.COM/HARDREAMS
(Points: 8.7 out of 10)
KELDIAN 'JOURNEY OF SOULS' (PERRIS RECORDS)
The Norwegian band KELDIAN brings a mix of pure Melodic Rock and heavier Melodic (almost Power) Metal, sorta like a combination of PRAYING MANTIS, EUROPE, THIN LIZZY, SONATA ARCTICA and PRETTY MAIDS. They do it very well on their 2nd album 'Journey of souls' and the CD is very diverse, because like already mentioned, sometimes KELDIAN is a pure Melodic Rockband, while at other times it looks like you're listening to a typical European Power Metal band, a very Melodic Power Metal band of course, kinda of the SONATA ARCTICA kind. They also remind me a lot of ALTARIA, SUPREME MAJESTY, NARNIA and POWER QUEST actually, although fans of DESTYNATION, DIONYSUS and such acts will like KELDIAN a lot! Enough comparisons, you'll get the picture now I think… From start to finish this is quite an excellent release with superb vocalwork, lovely melodies and this is all packed in a high quality production/sound! As good as or maybe even better than their first CD of a few years ago! Highlights? Almost everything! So to summarize the 3 new PERRIS RECORDS releases here, AOR fans go for HARDREAMS, Melodic Arena US late 80s Hardrockfans go for FAITHFULL and the fans of slightly heavier Melodic Metal go for KELDIAN! More info at: www.keldian.com and www.myspace.com/keldian
(Points: 8.8 out of 10)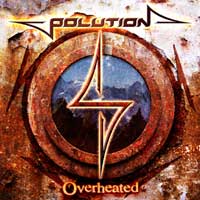 POLLUTION 'OVERHEATED' (ESCAPE MUSIC)
The Swiss band POLLUTION was formed in 1997, but had to wait until 2007 before they could record anything official, but with thanks to ESCAPE MUSIC they now have their album 'Overheated' ready and fans of straight-ahead Hardrock a la KROKUS, AIRBOURNE and such they are something worth checking out. ESCAPE MUSIC has not done many releases in this genre, but this style is quite popular nowadays and when you have a potential band like POLLUTION it could be worth the risk. Happily, the result is a nice CD, which indeed is worth hearing if you like AIRBOURNE and due to the fact AC/DC fans are still waiting for a new CD, well then go ahead and also check out POLLUTION!
(Points: 8.0 out of 10)
LACRIMAS PROFUNDERE 'SONGS FOR THE LAST VIEW' (NAPALM RECORDS)
Now this band from Germany has been going strong for 15 years now and released many albums in the past, being one of the more popular Gothic Rockbands out there. They have a male singer and sound like a mix between HIM, SISTERS OF MERCY, NINE INCH NAILS and TYPE O'NEGATIVE, very dark and slow, but still with some pleasant melodies. This is male Gothic Rock at it's best and they have gathered a lot of fans through the years. The release of their 6th CD 'Songs for the last view' will for sure give the fans what they have been waiting for since the band's previous album 'Filthy notes for frozen hearts'. More info at: www.lacrimas.com and www.myspace.com/lacrimasprofundere
(Points: 8.2 out of 10)
JOURNEY 'NEVER WALK AWAY/AFTER ALL THESE YEARS PROMO CD-SINGLE' (FRONTIERS RECORDS/ROUGH TRADE)
Well here they are back again with another new singer and a return to their 1981-1986 era, so a mix of rockers and ballads in perfect 80s JOURNEY AOR style, which also was done on the 'Arrival' record when STEVE AUGERI was the best solution for the missing STEVE PERRY. Now the name is ARNEL PINEDA, a Karoake singer from the Philippines, he replaced JEFF SCOTT SOTO, who was not able to record anything officially sadly. Arnel was discovered through YOUTUBE and within a few months the band made big plans and now their new CD is about to be released, with this CD-single as advanced promo material. "Never walk away" is an awesome uptempo JOURNEY AOR Rocker like 'Arrival' meets 'Raised on radio' and "After all these years" is the perfect all-American-Radio-Desperate Housewives/Gilmore Girls/Oprah Winfrey type of AOR-Ballad that could relaunch JOURNEY's career or end up as being an attempt to record a follow-up to "Open arms" and "Faithfully"! Like it or not, JOURNEY sounds like JOURNEY again and with some good luck and a WALLMART-deal in the US, the upcoming album could do very well in the USA (possible US Billboard Top 10 Chart-entry). It will definitely be the best selling pure AOR album of 2008, but if it will be the best one…
(Points: -)
THE ROXX 'UNLEASH THE DEMON DVD+THE ROXX HISTORY DECADE ONE 1984-1994' (ROCKVILLE RECORDS/GERMUSICA/SOULFOOD MUSIC)
THE ROXX is a German band formed way back in 1984 and they recorded and released a bunch of albums and singles between 1984 and 1994, which have now been collected and released as a 2-CD set, with in total 156 minutes of music, all digitally remastered. 30 tracks from 7 albums are put together here and musically we are dealing with typical Teutonic Melodic Heavy Metal that sounds like a mix between JUDAS PRIEST, ACCEPT, MAIDEN, AXXIS and RUNNING WILD. It all sounds very professional and is kinda weird that they never were signed by a major label as they had the perfect 1980s Metalsound 20 years ago. After the band's last album in 1994, it took them 13 years to release a follow-up entitled 'Unleash the demon'. Together with the release of this 2-CD set comes a DVD release, which contains a concert of the band from 2006. All Teutonic Metal fans should get all this material of THE ROXX as it sounds like the perfect cross between mentioned bands, so of a really high level. All info at: www.theroxx.info and www.myspace.com/therealroxx
(Points: 8.3 out of 10)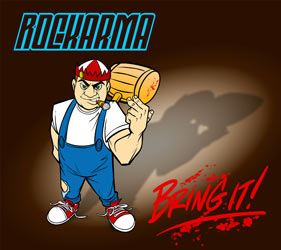 ROCKARMA 'BRING IT!' (KIVEL RECORDS)
A few years ago I reviewed a CD by the Canadian band ROCKARMA and now they follow it up with an awesome release titled 'Bring it!". This album is filled with kick ass feel good high energy classic 1990 American Melodic Mainstream Hardrock like a combination of DANGER DANGER, FIREHOUSE, SKID ROW, SLAUGHTER, LOUD AND CLEAR, KNOW ILLUSION and DAMN YANKEES. When the band goes for the more melodic highway, we are definitely in classic Arena Rock Hair Metal Heaven, just listen to the fun summer-drive-around-the-boulevard-watching-girls-go-by-uptempo melodic rockers "Between you and me", "I know", "Missing you" and "Feels like I'm fallin". This is a mix of bubblegum FIREHOUSEish songs "All she wrote"/"Sleeping with you tonight" and DANGER DANGERish material "Don't blame it on love"/"Bang bang", so go-ahead-and-sing-a-long-all-together-now type of songs. This kind of Rock makes you happy and it is done very well, both instrumentally and vocally, reaching the high class sound of DANGER DANGER and FIREHOUSE most of the time, also thanks to a huge sound/production. This is the kind of Melodic Hardrock which only the Americans can make 'em. Go check out their site at: www.rockarma.com and www.myspace.com/rockarma
(Points: 8.7 out of 10)
BROTHER APE '3' (PROGRESS RECORDS)
The Swedish band BROTHER APE has been active for 13 years now, but released their debut CD in 2005, quickly followed up by a 2nd CD one year later. Now another 2 years later and album number 3 within 3 years! Musically still very much pure Progrock, yet a little less STYX and less melodic than before due to the departure of vocalist Peter Dahlgren. Nevertheless, '3' is a rather decent album that has a slightly darker feeling than before, but is still for a Progrockfan definitely worth checking out. I would not call this album of the year, but on the other hand it is one of those albums you need to play over and over again to discover the beauty of it. Better check out the band at: www.brotherape.com
(Points: 8.0 out of 10)
LOVE SCULPTURE 'BLUES HELPING/FORMS AND FEELINGS' (ESOTERIC RECORDINGS/CHERRY RED RECORDS/EMI RECORDS)
LOVE SCULPTURE was one of many obscure bands in the UK in the late 60s and early 70s. They were actually from Wales and featured guitarist DAVE EDMUNDS, whom later worked with GEORGE HARRISON and LED ZEPPELIN. The band with whom he was in the 1960s, LOVE SCULPTURE, released a couple of albums, of which now 2 have been re-issued onto CD, with additional bonustracks. The first, 'Blues helping' from 1968 is a pure Bluesrockalbum a la PETER GREEN'S FLEETWOOD MAC, but what a change with their next album re-issue, because 'Forms and feelings' from 1969 is a very impressive Psychedelic Rockalbum that includes some excellent guitarwork, with even a top 10 single "Sabre dance", praised by JOHN PEEL almost 40 years ago. LOVE SCULPTURE even did a really fast classical music piece turned into a fast rocker with "Farandole", something RITCHIE BLACKMORE and YNGWIE MALMSTEEN would went on doing many years later, but guitarist of LOVE SCULPTURE (DAVE EDMUNDS) already did it on this album from 1969. Quite an experimental Welsh rockband and 2 very different sounding albums, with the re-issue of 'Forms and feelings' being mostly recommendable. More info at: http://www.cherryred.co.uk
(Points: 8.1 out of 10)
GILLAN 'NO EASY WAY CD+DVD' (ANGEL AIR RECORDS)
IAN GILLAN had a solo-career going on after his DEEP PURPLE departure and this was quite succesfull and now many years later the label ANGEL AIR RECORDS has been one of the major labels to release archive GILLAN material. The latest release is another live-CD, with as bonus a DVD. The CD contains a concert from 1980 in the Hammersmith Odeon, London, while the DVD shows a performance from the same period, but then recorded and taped in Edinburgh, Scotland. Nice shows, with besides GILLAN material here and there a DEEP PURPLE song, including of course "Smoke on the water". Only for die-hard GILLAN fans! More at: www.angelair.co.uk
(Points: 7.9 out of 10)
OLIVER DAWSON SAXON 'RE-LANDED PLUS CD+DVD' (ANGEL AIR RECORDS)
SAXON without BIFF! Unthinkable! However, former SAXON members GRAHAM OLIVER and STEVE DAWSON formed a BIFFless SAXON version in the late 90s with on vocals JOHN WARD, who also had a hard job in the early 90s replacing SHY vocalist TONY MILLS. Anyway, it is OK for what it is and this new CD/DVD contains the band's original studio-CD release 'Re-landed' plus a DVD, which contains a concert filmed in 2001. All nice to listen to and to watch, with them playing all the classic SAXON songs from the early 80s, but one can not help thinking" Where is BIFF!!! Only for die-hard fans I guess… More at: www.angelair.co.uk
(Points: 7.9 out of 10)
EDDY GRANDJEAN 'EDDIOLOGIE – PART ONE' (MUSEA RECORDS)
EDDY GRANDJEAN is a young musician from France with a debut CD release titled 'Eddiologie – part one'. He plays all the instruments himself and basically the CD is filled with high quality instrumental music that combines elements of Hardrock, Heavy Bluesrock, Progrock and Jazzrock (of the STEVE VAI/JOE SATRIANI kind), divided on 6 long tracks. Without a doubt a quality CD, highly recommended to fans of instrumental (Hard) (Progressive) Rock, showing that Eddy is a very talented musician. More info at: www.musearecords.com
(Points: 8.0 out of 10)
SONGS OF THE EXILE 'REASONS' (MUSEA RECORDS)
Already the 4th CD of the Dutch band SONGS OF THE EXILE, a 3-piece band consisting of a drummer, a bassist and a guitarist, whom all can sing. Musically the band is all about Pure Progressive Rock that is of course influenced by the Prog greats, such as RUSH, DREAM THEATER and QUEENSRYCHE. Actually they have sort of an own style, but still being a typical Progrockband. The band is always writing about TIME and they gave each song on their new CD a year as songtitle and closing track "1997" is the epic piece here as it goes way up to 12 minutes. The music is like I said before pure Progrock, with high-pitched vocals a bit reminding of TWELFTH NIGHT and especially GALAHAD, so actually very British orientated and a little less Progmetal orientated. Some of the songs are quite lengthy, but never the band goes into an instrumental overdose, so they keep it within a certain barrier and I think Progrockfans might like this band a lot, although you definitely have to appreciate high-pitched vocals of the RUSH kind! More at: www.sote.nl
(Points: 8.1 out of 10)
OMNI 'GHOSTS' (INDEPENDENT)
Apparently this is a new progrockband from New York, because I believe I reviewed a Polish band with the same name in the past. RUSH and COHEED AND CAMBRIA without the really high pitched vocals is what this OMNI is all about, a bit even reminding of RIVERSIDE here and there, some PORCUPINE TREE too and actually sounding like a modern Progrockband on a major label, but actually they are an independent band. Their sound is fresh and yet accessible for radio airplay, because just listen to the strong melodies of opener "Secret to my success" (not the NIGHT RANGER classic!!!) and actually it goes on for the rest of the CD like this, so nowhere really complicated. Maybe a bit experimental in the instrumental department, but the songs are kept short and feature strong melodies, sometimes sounding modern and a little reminding of the British bands of the new generation, while at other times just plain old Progrock. Closing track "Fingers crossed" is the 12 minutes counting epic tune here. A very original band and their CD 'Ghosts' will be absolutely loved by the Progrock community and who knows in the near future this will be the next band with as much praise on each new album as the likes of RIVERSIDE and PORCUPINE TREE are now receiving when releasing a new record. In the meantime check out this band at: www.omni-music.com
(Points: 8.2 out of 10)
BLUE HAIL '3 SONG DEMO-CD' (DEMO CDR)
A little band from Northern California with a 3-song demo CDR, well how do they end up here??? Anyway, nice to see such little independent bands trying to do their own thing and the 3 songs on their CDR sound pretty good actually. BLUE HAIL is playing the classic late 80s US style Melodic Metal style. It's mostly midtempo with high-pitched vocals of the GEOFF TATE kind and songs reminding of Q5. Especially the third song sounds like classic vintage 80s, yet without sounding dated. These guys are on the wrong side of the earth, because this kind of music is quite popular in especially Southern Europe, Finland and parts of South America, but not in the USA at all anymore! If these guys would go into a big studio with a major producer and record a full-lengthy, well then this might well become a very interesting release. Hopefully we will hear more from them soon! In the meantime check out their site at: http://www.myspace.com/bluehail2 and e-mail at: hjarvis@sonic.net
(Points: 8.1 out of 10)
BETH HIRSCH 'WHOLEHEARTED' (HEMIFRAN SWEDEN)
Now for something completely different, because singer/songwriter BETH HIRSCH is playing a very laid-back Jazzy Popstyle, which reminds one somehow of THE CARPENTERS meets KATIE MELUA/NORAH JONES, so very soft, but nevertheless beautiful and something to play on a late hot summernight. This kind of music makes you feel very relaxed and although it has nothing to do with AOR, Rock or Metal, I am sure many people will enjoy BETH HIRSCH and for the masses, she could easily become as huge as Norah or Katie, just go and check out her site at: http://www.bethhirsch.com/
(Points: 8.1 out of 10)
SHANE ALEXANDER 'THE SKY BELOW' (HEMIFRAN SWEDEN)
American singer/songwriter SHANE ALEXANDER takes things a bit the British way, as his CD 'The sky below' sounds like a JAMES BLUNT impression of COLDPLAY, so not really interesting, although it does sound better than that after a while, due to some middle-of-the-road influences added here and there. However, be prepared for some typical European depressing orientated singer-songwriter Pop, which is always praised by the major press over here, so who knows SHANE ALEXANDER is the next musician to become huge in Europe. Check out his site at: www.shanealexander.hyves.nl
(Points: 7.6 out of 10)
ROBBIN THOMPSON 'JUST A BLUR IN THE REARVIEW' (HEMIFRAN SWEDEN)
Here we have some typical American Midwestern Rhythm&Bluesrock that sounds like you are walking into some out-of-all-places God-forgotten sleepy town in the middle of the Texan dessert during an incredible hot sunny day and the town is waiting for the next shooting fight between 2 cowboys. Anyway, Robbin sounds as American as you can possibly get and actually the music sounds like a mix between VAN ZANT, GARTH BROOKS, BRETT MICHAELS and a stripped BON JOVI. So what you have here is your basic All-American sound, with the peddle steel guitar and the cowboy voice, it's something you either love or hate. More info at: www.robbinthompson.com
(Points: 7.6 out of 10)
THE RED BUTTON 'SHE'S ABOUT TO CROSS MY MIND' (HEMIFRAN SWEDEN)
THE RED BUTTON is a band sounding like they are coming out of the 1960s Beat Generation from Liverpool, so a real THE BEATLES sounding band. Actually they are an American duo consisting of Seth Swirsky and Mike Ruekberg. Swirsky is a well-known pop songwriter, while Ruekberg is a songwriter and performer in the Los Angeles area. Both recorded under the moniker of THE RED BUTTON a pure 1960s Pop record, highly recommended to fans of early THE BEATLES, THE BYRDS, THE TURTLES, etc. More at: http://www.theredbutton.net/
(Points: 8.1 out of 10)
ALLAN THOMAS 'MAKING UP FOR LOST TIME' (HEMIFRAN SWEDEN)
This American singer/songwriter is making pure 1970s Singer/Songwriter Popmusic a la CHRISTOPHER CROSS, with some experimental drifts a la DONALD FAGAN. It does sounds like something from almost 30 years ago, but nevertheless still fresh and updated for today's standards. Some very well-known guest musicians are included on the CD, such as TRIS IMBODEN, CHAS SANDFORD, GRAHAM NASH and MIKE SHIPLEY as mixer. Mike is of course a huge Rock producer, coming out of Australia and producing/mixing albums of bands like AC/DC, THE CORRS, FOREIGNER, DEF LEPPARD, WINGER… Anyway, this CD does not rock, but is still filled with high level Singer-Songwriter Pop, very much recommended to fans of DONALD FAGAN! Check out his site at: www.allanthomas.com
(Points: 8.2 out of 10)
JASON PLUMB AND THE WILLING 'BEAUTY IN THIS WORLD' (SOCCER MOM RECORDS/HEMIFRAN SWEDEN)
Out of Canada comes singer/songwriter JASON PLUMB. He released his 2nd 'Beauty in this world' in 2007 and this album is a real strong Midwestern/Westcoast-Poprock piece with very impressive melodies. This is the kind of music you hear when putting on the radio in your car while driving through the Midwest of the USA. This THE EAGLES, PLAYER and THE REMBRANDTS all put together. The result is very pleasant to listen to and without a doubt a must-have for the fans of Westcoast-Pop. Jason by the way used to be in the Melodic Rockband WALTHAM, but apparently with this solo venture he gathers more success and indeed the 11 songs on his new CD sound radio-ready, although most of the tracks are slow semi-rockers, but happily very good during especially the titletrack and "Rubbing off on me". Jason is a great singer and actually the music ain't that far way from what BRYAN ADAMS is doing nowadays, so if you're interested then go to: www.jasonplumb.com
(Points: 8.2 out of 10)
JOHN BATDORF 'HOME AGAIN' (BATMAC MUSIC/HEMIFRAN SWEDEN)
Singer/songwriter JOHN BATDORF releases a mainly acoustic American singer/songwriter Poprock orientated album. John has a great clean voice and songwise there are some good melodies to be heard on his new solo-CD 'Home again', but still it might have sounded better with a more Rock/Band orientated approach, as for some people it might now sound a bit too relaxed. On the other hand it sounds very pure now and John's voice can now be heard very well, perhaps the album STAN BUSH would like to make and actually almost did 12 years ago with 'Higher than angels'. It also reminds me of some other stripped-down rockers|, such as JOHN BRANNEN and BE TAYLOR. Check for yourself at: www.hemifran.com
(Points: 8.0 out of 10)
HOLLYWOOD VAMPIRES 'RESTROOM TALES' (JACK RECORDS)
Hollywood 1989, we remember it well, walking down the Sunset Strip every night, checking out the clubs to hear some dirty raw mean sleazy hardrockband trying to become the next GUNS'N'ROSES. In the end they all sounded the same and only a few made it big in the USA for a week or two, such as BRITNY FOX, FASTER PUSSYCAT, DIRTY LOOKS, CINDERELLA, EVERY MOTHER'S NIGHTMARE and LA GUNS, but eventually the major labels gave up the AC/DC, AEROSMITH, GUNS'N'ROSES soundalikes. Grunge basically killed this Rock and Roll lifestyle, but in the early 2000s Europe welcomed the Rockstyle back and bands like HELLACOPTERS, TURBONEGRO, HARDCORE SUPERSTAR, DANKO JONES and recently Aussies AIRBOURNE, they all have been praised and became very popular, especially thanks to the performances on the big European festivals. Musically they play the typical raw dirty mean rock and roll like it was done 20 years before in the LA scene, but also introduced by AC/DC in the 1970s, whom actually just played CHUCK BERRY on speed. Anyway, making a long story short, here we have HOLLYWOOD VAMPIRES, their demo CD contains pure BRITNY FOX meets early CINDERELLA Rock and Roll. 5 songs and all of them in the exact same style as those bands' first couple of records from the late 80s! If you're a fan of them and also AIRBOURNE fans, well, then check out HOLLYWOOD VAMPIRES from Italy, because they are doing it on a same level here, thanks to a singer who sounds like the CINDERELLA/BRITNY FOX singers and especially thanks to a fantastic guitarist (Worcus I assume) who is playing some very interesting solo's. More info at: www.myspace.com/hvampires
(Points: 8.2 out of 10)
ACERO 'EN PIE DE GUERRA' (INDEPENDENT)
ACERO is a band from Costa Rica, of whom we reviewed 5 years ago a CD they released. Now they are back with a new album, which musically is pure 1980s Heavy Metal, clearly influenced by MAIDEN and PRIEST, but with the Spanish lyrics clearly reminding of bands like RATA BLANCA, SARATOGA, AVALANCH and a bit of the Finnish TERASBETONI. 8 songs are included on the CD and most of them are nice uptempo Melodic Metal pieces. Maybe sounding a bit dated, I guess if you're familiar with mentioned bands, then this ACERO will also be up your taste. More info at: www.grupoacero.com
(Points: 7.9 out of 10)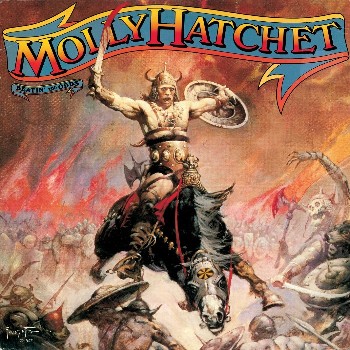 MOLLY HATCHET 'BEATIN' THE ODDS' (ROCK CANDY RECORDS)
The month of May saw 3 CD re-issue releases of classic Southern Rockalbums from the good old 1970s on the re-issue label ROCK CANDY RECORDS. Fully re-mastered, so sounding crystal clear and with extensive liner notes and pictures, these releases are a must-have for any fan of the genre. Formed in 1974 in the same town as LYNYRD SKYNYRD, the pioneers of Southern Rock, MOLLY HATCHET also rapidly built up a reputation in the Jacksonville area in Florida, USA. Although LYNYRD SKYNYRD has always been regarded as the ultimate Southern Rockband, due to the tragic deaths of several bandmembers in 1977, that band did not record anything until the later 1980s, so other bands took over the leading role. And due to the fact that later family related spin-offs 38 SPECIAL and VAN ZANT of LYNYRD SKYNYRD would go into a more AOR/Poprock direction, MOLLY HATCHET became one of the more popular bands in the Southern Rock genre, because they never changed their sound and also kept on rocking throughout the following decades. The band had released prior to 'Beatin' the odds' 2 very successful albums with DANNY JOE BROWN on vocals, but he was replaced by 1980 by a singer called JIMMY FARRAR. Danny went solo, of whom now also a re-issue has been done, rejoined MOLLY HATCHET in the mid 1990s, but sadly died a few years ago and speaking of tragic deaths, also guitarist DUANE ROLAND (to be heard on this CD) died recently. Anyway, back to this re-issue, which is a pure Classic Southern Rockalbum that may easily be put next to the likes of LYNYRD SKYNYRD, BLACKFOOT, THE OUTLAWS, DOC HOLLIDAY… Produced by TOM WERMAN (who in the 1980s became a very successful producer for the likes of TED NUGENT, CHEAP TRICK, POISON, STRYPER, TWISTED SISTER, WASP, MOTLEY CRUE, STRYPER, BOC), the band was very popular in their early years, selling platinum of each of their first 3 releases, including 'Beatin' the odds'. From start to finish these guys rocked hard and with songs like "Beatin' the odds", "Sailor", "Dead and gone" and "Few and far between" they offered some great stuff on this 3rd album, which looks and sounds better than ever with this re-issue and also comes along with a bunch live recorded tracks as bonus. More info at: www.rockcandyrecords.com
(Points: 8.5 out of 10)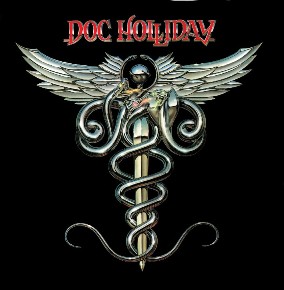 DOC HOLLIDAY 'DOC HOLLIDAY' (ROCK CANDY RECORDS)
Only a few years ago I witnessed a remarkably excellent performance of legendary Southern Rockband DOC HOLLIDAY outside in the inner city harbor centre of Hamburg. A free-of-charge concert in the middle of the summer, quite enjoyable to say the least. Anyway, DOC HOLLIDAY has had some re-issues in the past few years (such as 'Doc Holliday rides again…') and now it was time to re-issue their same-titled debut album. 'Doc holliday' offers typical Southern Rock, although somewhat lighter at times ("The way you do" for example being almost a Country-Pop tingled tune) and at other times rocking and sounding as melodic as AXE ("Never another night" being a prime example and also played during the only concert I ever attended of the band), partly thanks to producer TOM ALLOM (PRIEST, BLACK SABBATH, DEF LEPPARD, ROUGH CUTT, etc). The band mixed lighter moments with harder rocking tunes, but always gave it a Southern and almost Country-Rock approach. THE OUTLAWS is a very good comparison, although when DOC HOLLIDAY rocked they sounded heavier than any Southern Rockband. Highlights on this re-issued debut CD from 1981 are besides the already mentioned "Never another night", the punchy "Magic midnight", "Ain't no fool" and "Somebody help me". This album of DOC HOLLIDAY entered the top 30 Billboard charts in 1981 and also second album 'Doc Holliday rides again' topped that success, but after that record the band became less sucesfull and have actually been mainly active in Europe (read: Germany) during the 1990s and 2000s, with recently a couple of releases, even on the now defunct MTM MUSIC! Anyway, this re-issue shows the band at their best! The re-issue comes along with a couple of rare bonustracks from a demo they recorded when they were called ROUNDHOUSE (the songs "Bad love" and "Crazy" being 2 great punchy Hardrocksongs a la MONTROSE). More info at: www.rockcandyrecords.com
(Points: 8.5 out of 10)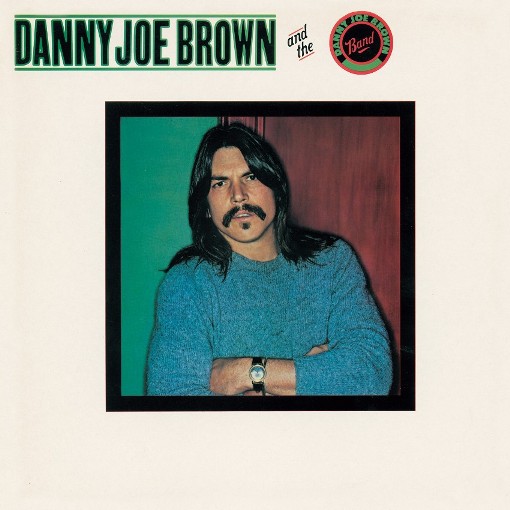 DANNY JOE BROWN 'DANNY JOE BROWN BAND' (ROCK CANDY RECORDS)
Lead singer DANNY JOE BROWN found fame and fortune with MOLLY HATCHET on their first 2 albums in the late 1970s, but rapidly started a solo career, of which now the first album 'Danny Joe Brown Band' from 1981 has been re-issued. As close as you can get to Southern Rock, this album is a must-have for the fans of the genre, with the song "Edge of sundown" being the prime example. 10 songs are included, no bonustracks this time, but as all ROCK CANDY RECORDS, this is fully remastered and reloaded, with extensive liner notes and pictures that provide you all info on this legendary singer, who sadly died a few years ago after a long battle suffering from diabetes and the stroke he had suffered in 1998. His obituary attributed his death to renal or kidney failure, a complication of his diabetes he had since age 19. He was 53 when he died and this re-issue is the first time the original debut album he released after leaving MOLLY HATCHET has been re-issued, so all Southern Rockfans need to check out this classic album. More info at: www.rockcandyrecords.com
(Points: 8.1 out of 10)
LEADED FUEL 'INHALE AND GET PALE' (COSTA OVEST RECORDS)
LEADED FUEL are a Swedish band with the typical dirty raw mean Glam/Sleaze Hardrocksound so many other bands from Sweden are currently reaching success with throughout Europe, with as most popular bands THE HELLACOPTERS, BABYLON BOMBS, CRASH DIET, BACKYARD BABIES… LEADED FUEL can easily be added to that list, because what basically get from start to finish here is a mixture of LA GUNS, NEW YORK DOLLS, NASTY IDOLS and HANOI ROCKS. CRASH DIET and HELLACOPTERS level is not reached, but nevertheless their CD 'Inhale and get pale' is a very decent record that will easily find it's way to the fans of Classic Mean Sleazy Rock and Roll. Highlights are "Southern Belle", "Max Rear traction" and "Hostage situation", but I guess you will like every uptempo rocker here that also might attract the fans of pure TIGERTAILZ/WRATHCHILDish Glamrock, because it is also reminding me a lof of them, although LEADED FUEL also puts some Punk touches here and there. Vocally it sounds a bit raw and unpolished (a la TKO's Brad Sinse), but that will not affect the pleasure of the Glam/Sleazy Hardrock'n'roll fans! More info at: www.leaded-fuel.com
(Points: 8.1 out of 10)
JOLLY ROGER 'PROMO' (PROMO CDR)
Recently we saw a Pirate Metalband from Scotland called ALEC STORM and in the past we also had (and still have) RUNNING WILD, well, we now have a real Pirate Rock and Roll band. They are called JOLLY ROGER and are coming out of Hungary. 5 tracks are included and one of the members is known as being the DEMON in the KISS Tribute band KISS FOREVER, a rather popular tribute band. With JOLLY ROGER we can hear original material, which is pure Rock and Roll, with Hungarian lyrics and here and there the KISS Gene Simmons' sound (just listen to "Forr a Verem"). Besides KISS, the band sounds like the typical Eastern European Hardrockband and remind me a lot of DIVLJE JAGODE. Best song is the uptempo Melodic Heavy Rocker "Jolly Roger". Check it out for yourself at: www.thejollyrogeronline.com and e-mail them at: JollyRogerEmail@gmail.com
(Points: 8.0 out of 10)
SCHENKER BARDEN 'IN THE MIDST OF BEAUTY' (IN-AKUSTIK/COAST COMPANY)
Despite all the personal issues legendary guitarist MICHAEL SCHENKER has been going through for the past 2 decades, he continues making new music and once again we welcome a new CD of Michael, with as lead singer good old GARY BARDEN. Opener "City lights" sounds very fresh and probably the best thing Michael has done in ages, really good straight-ahead Melodic Hardrock with some flashy guitarwork. With DON AIREY on keys, SIMON PHILLIPS on drums and NEIL MURRAY on bass, we have here an absolute incredible line-up and besides opener "City light", it seems like MICHAEL SCHENKER has finally found the pick of destiny in making a great CD from start to finish, because also songs like "Competition", "I want you" and "Cross of crosses" are great uptempo melodic hardrocksongs with strong choruses and excellent guitarwork. It's even better than anything UFO has done the past 2 decades, so better check out this new MSG CD asap!
(Points: 8.3 out of 10)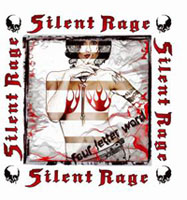 SILENT RAGE 'FOUR LETTER WORD' (FRONTIERS RECORDS/ROUGH TRADE)
The US Melodic Hardrockband SILENT RAGE was formed way back in 1985 and released 2 great major label (RCA) releases in the later 1980s, thanks to GENE SIMMONS of KISS. Then it became quiet until the early 2000s when the band reformed and released a new CD titled 'Still alive'. Unfortunately the CD was a let-down and features uninspired 80s Hardrock. Now in 2008 the band has released their 4th CD surprisingly on FRONTIERS RECORDS! Well, I had personally hoped for something along the lines of their classic "Don't touch me there", especially since BRUCE KULICK makes a guest appearance. However what we get to hear is plain-old 80s Hardrock, like KEEL would have done in the mid 1980s, just OK, but nowhere near sensational and as cliché as you want them to sound. Just listen to "Four letter word", a song DESMOND CHILD could have written for BANGALORE CHOIR some 16 years ago! It is not bad at all what we get to hear, but compared to H.E.A.T., we all know how 80s inspired Melodic Hardrock should really sound like! I am afraid this new SILENT RAGE CD will not make a huge impact if you compare it to the countless other similar and better sounding Melodic Hardrockalbum being released in this melodic summer of 2008!
(Points: 7.5 out of 10)
RICHIE KOTZEN 'LIVE IN SAO PAULO' (FRONTIERS RECORDS/ROUGH TRADE)
Whatever the reason was that guitarist RICHIE KOTZEN once ended up as POISON guitarist is still a mystery, but money MUST have been probably the real reason, because his solo career is showing how talented this man is and he on his own blows away POISON without any doubts! Nevertheless, his own music has nothing to do with classic melodic rock/aor or glam for that matter, because on his solo-albums Richie is doing something that sounds like a cross between GLENN HUGHES and JIMI HENDRIX, so a sort of bluesy soulful funky classic rock type of thing, where he plays guitar and sings quite impressively. Here is a new release of him on FRONTIERS RECORDS, a live one recorded in Brazil. For the fans a must, but personally I am more fond of the AOR releases of FRONTIERS RECORDS than this live-CD, which will probably be shelved and not played again in ages. Nevertheless, fans of Kotzen, Hughes, Hendrix, Macalpine will eat this alive…
(Points: 8.0 out of 10)
MICHAEL VESCERA 'A SIGN OF THINGS TO COME' (METAL HEAVEN)
MALMSTEEN, LOUDNESS, OBSESSION, MVP… a few of the bands which featured the vocals of MICHAEL VESCERA. Although ROB ROCK and JEFF SCOTT SOTO are better singers, I think Michael can easily be put next to those session singes and now Michael has a new solo-record out, which musically is featuring the typical Melodic Heavy Rock/Metal, which could also be heard on the record of his earlier bands/projects. Not really sensational, but still a decent record, with as highlights "Hands of fate" (faster uptempo melodic power metal) and the semi-ballads "(When you're) cryin'" and "Say the word". Vescera fans know what to do with this release!
(Points: 8.2 out of 10)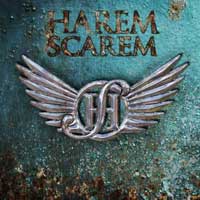 HAREM SCAREM 'HOPE' (FRONTIERS RECORDS/ROUGH TRADE)
Announced as the final HAREM SCAREM album, which of course is a very sad thing on it's own. Actually the band did not want to make another album after 'Human nature' in early 2007, but the fans wanted a real farewell and HAREM SCAREM decided to record a final studio-album, which now has been released under the moniker 'Hope'. Unfortunately it is not a classic, because it does never reach the high level of the first 2 albums (which are considered the finest melodic rockalbums of the 1990s) nor does it reach the level of their last couple of 2000s FRONTIERS RECORDS albums. Instead we get a HAREM SCAREM-by the numbers release with ok material, not bad, but not really inspiring, except for a few catchy choruses here and there ("Days are numbered", "Beyond repair", "Calm before the storm" and "Shooting star"(best song, a semi-ballad and the only AOR track!)). However, this is just an O.K. album for what it is and not a memorable farewell of one of the most inspiring Melodic Hardrockbands of the past 20 years. Maybe there is 'Hope' the band will someday find the inspiration again to record another classic, because in the past 20 years this Canadian brought us so many classic tunes. Their debut is still a regular album for me to play loud and sing-a-long as loud as I can, but 'Hope' is just another HS album I am afraid…
(Points: 8.2 out of 10)
POWDERHOG 'POWDERHOG' (TRECHOMA RECORDS/TWILIGHT DISTRIBUTION)
Loud, raw, dirty, mean sleazy Rock and Roll a la THE HELLACOPTERS is what we get to hear from POWDERHOG, a band from Denmark. The guitar licks are very groovy and fans of AIRBOURNE, VELVET REVOLVER, HARDCORE SUPERSTAR, TURBONEGRO, HELLACOPTERS and even WOLFMOTHER have another act to check out, because the debut CD of POWDERHOG perfectly resembles the sound of these acts, so pure Rock and Roll! This is Rock and Roll for the masses, because this style is immense popular here in Europe and it would not surprise me if POWDERHOG is the next big thing. Go check out their site at: www.powderhog.dk
(Points: 8.2 out of 10)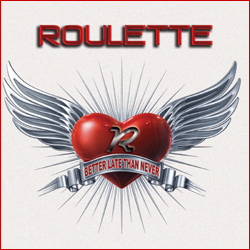 ROULETTE 'BETTER LATE THAN NEVER' (AOR FM RECORDS)
Formed in 1985, this ROULETTE from Sweden was hot on the heels of countless other Swedish bands to secure a major label deal in a time when bands like EUROPE, MALMSTEEN, TREAT and such had paved the way for Melodic Rock/Hair Metal. Unfortunately the band RAT BAT BLUE beat them for a CBS RECORDS deal and so after a few great singles, the band split up and end of story until… Well here comes AOR FM RECORDS, the great new label from Scotland with their 2nd release, following up their amazing PRIDE release, which was another Swedish band that failed to secure a deal 20 years ago with their infectious melodic rock. ROULETTE's 'Better late than never' is their 2nd release, another Swedish band with a collection of songs recorded back in the late 80s, happily sounding all crystal clear on this CD. In total 17 songs are included, with songs recorded between 1987 and 1991. Let's have a quick round-up here, some great fun catchy uptempo melodic rockers like "Only the strong - 1991 – Single", "Hearts keep on burning - 1988 - Single A-side", "City heat – 1989", "All I want – 1988" and "Call my name - 1988 - Single B-Side", very fine midtempo AOR in the shape of "Bittersweet love – 1991", "Fool for your love - 1989 – Single" and "Reachin for you – 1990", a lovely aorish ballad "Evangeline – 1991", aorish uptempo keyboard orientated poprock a la ZINATRA/2nd TOBRUK, URGENT's 2nd ("Run girl – 1988"), midtempo EUROPE 'Superstitious' style ("5. Give me some affection – 1989" and "So far so good – 1989") and the rest ("Better late than never – 1990", "Dancin – 1990", "Body n soul – 1989", "Turn me on – 1987" and "Tonights the night – 1988") is ok. All in all, pure Scandi 80s Class Melodic Rock, must-have for fans of DAVINCI, DALTON, TREAT, EUROPE, FATE, ZINATRA, VICE, PRIDE, etc. etc. Check it out at: www.myspace.com/aorfmrecordlabel and http://www.aor-fm.com/Bands/1137_roulette_sweden.aspx
(Points: 8.4 out of 10)
BRIDE 'SKIN FOR SKIN' (RETROACTIVE RECORDS/ARTISTWORXX)
The Christian Hardrockband BRIDE has a long history, which started in the 1980s. In the early years they were a GREAT WHITE type of Hardrockband, but the sound changed during the 1990s and now on their latest effort 'Skin for skin' the band jumps on the METALLICA sound, modern, dark heavy groovy guitar riff based angry Metal. OK, it has a slight US Power Metal touch, but sadly it reminds me more of a METALLICA or MEGADETH, which means melodies are rare. The sound/production is rather good and fans of typical modern day American Metal might like this release a lot, but somehow I had hoped for something more like the band's first couple albums. More info at: www.bridepub.com
(Points: 7.5 out of 10)
GRAVE ROBBER 'BE AFRAID' (RETROACTIVE RECORDS/ARTISTWORXX)
Although named after a PETRA song, the band GRAVE ROBBER is playing a sort of punky Gothic Rock and Roll style, sounding like a cross between THE MISFITS, THE CULT and THE 69 EYES. Especially THE 69 EYES is a very good comparison. Most of the 14 included tracks are uptempo Rock and Roll tunes, which are easy to sing-a-long with. A song like "Burn witch, burn" is actually a very catchy tune, but pick any song as they are almost all in the same style. Although compared to these dark bands, even WASP comes to mind here and there, GRAVE ROBBER is a Christian Rockband and I am quite sure not many X-ian bands play this kind of Rock! Check out these guys for yourself at: www.myspace.com/graverrobberpunk
(Points: 8.1 out of 10)
SARASIN A.D. 'DAGGERS, LUST AND DISGUST' (RETROACTIVE RECORDS/ARTISTWORXX)
SARASIN A.D. is the band of PHIL NARO, a very well-known musician in the Melodic Hardrockscene. He has released quite a string of records in the past, as 24K, NARO, CHAIN REACTION, BLOOD RED FLOWER, LIBERTY'N'JUSTICE and many more, Now here he releases an album with his new band SARASIN A.D., on which he is doing his typical 80s style Melodic Hardrockstyle. 13 hardrocking tunes are included and from start to finish this is the sound so many American Hardrockbands played during the 1980s. Maybe not a sensational record, definitely a CD to check out if you long back to a time when real Hardrock was played (VICTORY, VENGEANCE style). More info at: www.sarasin.ca
(Points: 8.1 out of 10)
MIKKEL SCHACK BAND 'ABOUT TO DESTROY SOMETHING BEAUTIFUL' (TRECHOMA RECORDS/TWILIGHT DISTRIBUTION)
What we have here is a Danish band formed around singer/guitarist MIKKEL SCHACK. They recorded a CD, which musically sounds like a cross between raw Rock and Roll and Gothic Rock going very Poppy, themselves calling it Darkpop, but if you combine HIM, THE 69 EYES, VOLLBEAT, some 70s Classic Rock a la DANKO JONES and add a lot of Pop ingredients, well then you might end up having this CD, although here and there the sound is also very melodic, which can be heard in the semi-melodic rockballad "Getting older?" that even makes me think of NELSON and SHAW BLADES!!! So sort of a diverse CD here, sometimes catchy, sometimes dark, sometimes melodic and also sometimes a lot of relaxed semi-acoustic tingled moments (too many times the word sometimes I guess…). One way or the other, it is nevertheless a nice diverse record, with many various rock and roll styles, although it usually is a little lighter, think of a stripped down HIM meets SHAW BLADES and ROBIN ZANDER. Interested? Then check out their site at: www.mikkelschack.dk
(Points: 8.0 out of 10)
SACRED OATH 'TILL DEATH DO PART' (ANGEL THORNE MUSIC COMPANY)
The US band SACRED OATH was formed back in 1984, released a few demos in the early years, a full-length CD 'A Crystal Vision' in 1987, but broke up for a long time, until suddenly in 2007 a new CD titled 'Darkness Visible' was released. The band played the same year a gig at the KEEP IT TRUE festival in Germany, of which this CD is the result. A live-CD, professionally recorded and sounding great, really a must-have if you dig classic 80s US Power Metal with high-pitched vocals of the ANVIL/JAG PANZER/EXCITER/OMEN/MANILLA ROAD.. 10 songs are included, with as bonus a video of the song "Words upon the stone". More info at: www.sacredoath.net and www.angelthorne.com
(Points: 8.0 out of 10)
JPL 'RETROSPECTIONS' (QUADRIFONIC)
JEAN PIERRE LOUVETON is a French guitarist/vocalist, who has been playing guitar since 1987 and is a member of the popular Progrockband NEMO since 2000. In the meantime he also continues a solo career and JPL's 4th CD is titled 'Retrospections'. It is with the exception of 2 songs filled with high quality instrumental guitar orientated hardrock in the SCHENKER/VAI/SATRIANI/MACALPINE style. Definitely one to check out if you're a Guitarfreak! More info at: www.myspace.com/jplouveton and e-mail him at: jplouveton@orange.fr
(Points: 8.0 out of 10)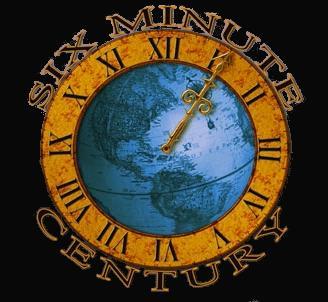 SIX MINUTE CENTURY 'TIME CAPSULES' (NIGHTMARE RECORDS)
Here we have something very sensational! Out of Texas comes SIX MINUTE CENTURY, a band playing superb high class Melodic Neo-Classical Progressive Metal combining SHADOW GALLERY, SYMPHONY X, 80s QUEENSRYCHE, MALMSTEEN and ENCHANT. They have an incredible high pitched lead singer called CHUCK WILLIAMS, who sounds like GEOFF TATE mixed with the ENCHANT lead singer and singing melodies a la RUSSEL ALLEN. Together with a bunch of beautiful melodies and amazing guitarwork by DON LAFON (guitars, keys), this debut CD of SIX MINUTE CENTURY is a very sensational record. Opener "Under the moonlight" is an instant hit for anyone into SYMPHONY X, LANCE KING fronted BALANCE OF POWER and SHADOW GALLERY. Happily the whole CD goes into this style, mixing wonderful vocal melodies with Neo-Classical Prog/Power instrumental parts, basically reaching an incredible high level here! In the last few years we have had more of these releases, thinking of a STRIDE, SUSPYRE, AVIAN, OUTWORLD, AZRAELS BANE, MYSTIC CROSS and perhaps maybe this SIX MINUTE CENTURY is one of the best, an absolute gem that needs to be promoted and reach the same success as SYMPHONY X and SHADOW GALLERY, as SIX MINUTE CENTURY falls in the same level with this album. A surprise is the closing track "Seven seas", yes the cover of the TNT classic! This is covered perfectly and close to the original, a song I heard 20 years ago for the first time and being pure nostalgic for me and also for me together with Q5's "Steel the light" 2 of the absolute 80s midtempo epic Hardrock Classics that should have been HUGE! Anyway, both that TNT classic and Q5's classic have been covered in the past year, so a good thing these classics are still remembered, even by a band in Texas! Well, there you have it, a true amazing album that is a must-have for the fans of mentioned bands! More info at: www.sixminutecentury.com/ and www.myspace.com/sixminutecentury
(Points: 8.9 out of 10)
ORDER OF NINE 'A MEANS TO KNOW END' (NIGHTMARE RECORDS)
ORDER OF NINE is a Pittsburgh, Pennsylvania, USA based Metalband playing a somewhat heavier Progressive Power Metal style, kinda like a mix between ICED EARTH, TWISTED TOWER DIRE, JAG PANZER, NEVERMORE and SAVATAGE, with some THRESHOLD similarities too. 'A means to know end' is the band's 3rd CD and is released 5 years after their previous album 'Season of reign'. The sound of the CD is huge and the material is of a very high level, with the song "Ghost of memories" being a very strong progressive power metal tune. Basically what we have here is a true winner for fans of classic 80s US Power Metal a la JAG PANZER, METAL CHURCH, NEVERMORE, SAVATAGE, QUEENSRYCHE, CRIMSON GLORY, etc. etc. A true masterpiece if you're a fan of that style, so go check them out for more info at: http://www.myspace.com/orderofnine and http://www.orderofnine.com/
(Points: 8.3 out of 10)
SACRED DAWN 'GEARS OF THE MACHINE' (NIGHTMARE RECORDS)
Another typical American Power Metalband of the ICED EARTH school, because SACRED DAWN is really not far away from them, although of course one can also compare them to bands like SYRUS, CRIMSON GLORY, QUEENSRYCHE, BALANCE OF POWER, etc. yet the high pitched vocals are not going up as high as these bands, but stay in a somewhat lower octave. Anyway, their CD sounds pretty good, pure Progressive Metal actually, with some heavy riffs here and there, but always keen for a strong melody, such as in the semi-ballad "Hatred". The band also goes more straight-ahead here and there ("Walls of Jericho" having that typical dark 90s Metal riff) and at other times near sensational level, because the song "Asmodeus" is definitely a fantastic/terrific semi-Melodic Progmetal tune that brings out the best of BALANCE OF POWER, PAGAN'S MIND and CRIMSON GLORY into one song! Although the start is nice, the band develops their debut into a very strong and impressive album this is and therefore I can highly recommend SACRED DAWN! More at: www.myspace.com/sacreddawnmusic and http://www.sacreddawn.com/
(Points: 8.7 out of 10)
(All reviews by Gabor Kleinbloesem except where noted)