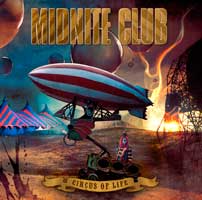 MIDNITE
CLUB 'CIRCUS OF LIFE' (ARTISTWORXX/MUSIC BUY MAIL)
Releasing their debut CD 'Running out of lies', the band MIDNITE CLUB from Germany basically had the typical German Melodic Hardrockstyle, heard before from bands like BONFIRE, SHYLOCK, DOMAIN, JADED HEART, THE AFFAIR, BOYSVOICE, VICE, DOMINOE, etc. etc. so not really original. Now five years later a follow-up has been recorded and it sounds a whole lot better than their debut, partly due to the strong lead vocals of singer CARSTEN SCHULZ, known as being the EVIDENCE ONE. In fact, this new MIDNITE CLUB sounds like a great cross between EVIDENCE ONE, JADED HEART and BONFIRE. Songs like the melodic rocker "Closer to the distance" and closing ballad "Crying in a dream" show that this is definitely an album to check out asap if you're keen on mentioned bands. Nice to see the band covering an usual song, namely the 80s TOP GUN Movie AOR Classic "Danger zone" (original by KENNY LOGGINS). Maybe nothing original, but nevertheless this is quality stuff which is something you don't want to miss if you're a melodic rockfan! Check out their site at: www.midniteclub.de
(Points: 8.2 out of 10)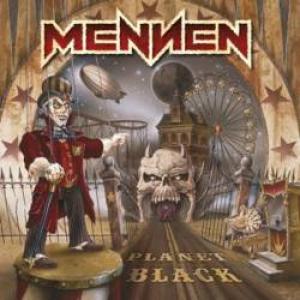 MENNEN 'PLANET BLACK' (WACKEN RECORDS/ARMAGEDDON MUSIC/SPV)
'Planet black' is the 7th CD of the early 1990s out of the ashes of ZINATRA formed Dutch band MENNEN. Somehow the new record sounds like their strongest and most ambitious record, which can be heard in the diversity of the songs, which are a mix of calmer, midtempo and uptempo material, although not always shying away from the band's previous groovier Hardrocksound. Yet songs like "Green Elephants and blue clouds" and "Time will tell" and "Future ahead" are sounding different than anything MENNEN has done in the past. These songs are calmer, melodic and show an own kind of style, which still rocks. I am aware of the fact that people were hoping for a ZINATRA comeback since former ZINATRA guitarist GINO RERIMASSIE joined MENNEN recently, but that has not happened here and also musically MENNEN is now a million miles away from anything that made him famous in the Far East when he sang with 80s AOR/Poprockers ZINATRA. Understandable he does not want to do that kind of stuff anymore as I remember well the time period when the Dutch market introduced them as the Dutch equivalent of BON JOVI/EUROPE, which was considered Top 40 music and so ZINATRA was not taken seriously by the Rock press, although deep down in my heart I still have a soft spot and think of the days when songs like "Looking for love", "Love or loneliness" and "There she was" were played everywhere you went in Holland! Back to MENNEN, 'Planet black' is their new baby and without a doubt, this is an album which will be taken seriously by every Rock journalist as it breathes out something original (somehow it mixes MENNEN's debut with BON JOVI's 'Keep the faith' original rockalbum), which might also be partly thanks to the producer of the album, because none-other than ERWIN MUSPER of DEF LEPPARD/SCORPIONS.BON JOVI/VAN HALEN fame produced it. Go check this release out, more info at: http://www.mennen.net/
(Points: 8.4 out of 10)
REVOLUTION RENAISSANCE 'NEW ERA' (FRONTIERS RECORDS/ROUGH TRADE)
After the very disappointing and sad affair called SAANA a few months ago, STRATOVARIUS mastermind TIMO TOLKKI announced just recently his departure from STRATOVARIUS and started a new project called REVOLUTION RENAISSANCE. Somehow he managed to record an album within a very short period and the result is 'New era', which sounds like the missing STRATOVARIUS album from the late 1990s, yet with much-better lead vocals. Singers included in this project are TOBIAS SAMMET (EDGUY, AVANTASIA), PASI RANTANEN (of THUNDERSTONE) and none-other than MICHAEL KISKE, the fantastic former HELLOWEEN vocalist, singing 5 of the 10 tracks and I must add here that these are by far the best songs and perhaps the best tunes Timo has recorded since the classic STRATOVARIUS' late 1990s/early 2000s records! The music is dangerously close to the 'Visions' and 'Infinite' albums of STRATOVARIUS, a mix of Melodic Rock and Power Metal. Tobias sings the faster Power Metal tracks, which are quite good, such as "Hero" and "Glorious and divine", as well as the 3 THUNDERSTONE vocalist singing heavier tracks, but the real interesting songs are with Michael on vocals. Especially the Melodic Rocker "I did it my way" is an instant Classic, as catchy as you can get and after hearing it once you will never get enough of it, the SONG OF 2008 perhaps!!! Also the melodic rocker "Last night on earth" and the big sounding midtempo epic "Revolution renaissance" are impossible to get out of your head! Definitely a sensational album and showing TIMO TOLKKI is still able to make an impressive record, with as compliment that his guitarwork on this album sounds incredible, so there you go… A WINNER! More info at: www.myspace.com/ttolkki
(Points: 8.9 out of 10)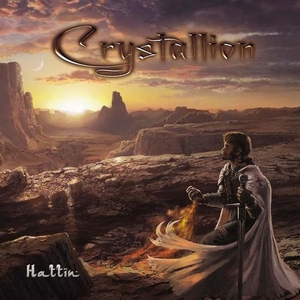 CRYSTALLION 'HATTIN' (DOCKYARD 1 RECORDS)
2nd album of the German band CRYSTALLION. Definitely a reasonable listenable album, although do not expect anything original here, because CRYSTALLION basically grabs a bit of SONATA ARCTICA and a lot of STRATOVARIUS, add some RHAPSODY and KAMELOT and there you have it, a True European Melodic Power Metal record, which sounds bombastic, has melodic neo-classical guitar/keyboard duals and many high-pitched vocals with sing-a-long la-la-la melodic chorusesn that were once invented by HELLOWEEN. Like I said, it all sounds not too bad, actually quite uplifting here and there, such as the epic "The battle" (part 3: "Saracen ascension" being the absolute highlight of the CD. 8 songs are included and most of the time the band goes full-speed ahead, yet I do have to admit that the melodic guitar solo's contribute in making this album a little better than your standard act in this genre. Of course we heard it all before, but if you like bands such as TWILIGHTNING, TWILIGHT GUARDIANS, DREAMTALE and such, well then you will also really love CRYSTALLION and their new album 'Hattin'. More info at: www.crystallion.net
(Points: 8.2 out of 10)
SECRET 'ANNO ZERO KEEP THE SECRET' (PROMO CD)
The Italian band SECRET was formed in 1997 and recorded several demos during the following 11 years. Now in 2008 their latest promo CD 'Anno zero' is available and it without a doubt a very strong recording. The promo record contains 5 tracks, sung in the Italian language and basically very strong pure AOR/Melodic Rock like a mix between TYKETTO, DANGER DANGER, ALIANZA, LA FASE and CODA/TERCER ACTO. The vocals are superb, the melodies are amazing and well especially the final 2 songs on this promo CD are really terrific. The sound is quite impressive too and we can only hope this band will be able to record a full-length CD in the future. In the meantime email them at: secretmusic@iol.it
(Points: 8.6 out of 10)
HB 'FROZEN INSIDE' (BULLROSER RECORDS)
Hard to call this an original band, because NIGHTWISH, EPICA, XANDRIA, EDENBRIDGE all done it before, but nevertheless the debut CD of the Finnish band HB sounds amazingly awesome, huge sounding female fronted Melodic Gothic Metal, very close to aforementioned bands. HB is a Christian band, but they will definitely appeal to fans of NIGHTWISH, DELAIN and EPICA as well. 10 songs are included and without a doubt this is an enjoyable listen from start to finish. Songs like "God has all Glory", "It is time", "Ambition" and "Years go by" are very impressive, but actually the whole CD is sounding very good. Better check out this band asap at: www.hbmusic.net
(Points: 8.4 out of 10)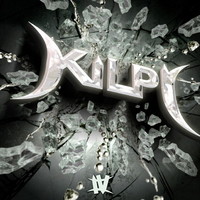 KILPI 'IV' (KILLBEE RECORDS)
Album number 4 of the Finnish band KILPI is once again filled with high quality Melodic Metal. After last year's attempt to anticipate the Eurovision Song Contest, which went to HANNAH PAKARINEN in the end, the band started to record a follow-up to the 'Kaaoksen kuningas' album from 2006 and now the result is finished. It's their 4th CD and after repeated listens I can conclude that this might well be their finest effort so far. The band is playing Melodic Hardrock/Metal, sounding a lot like LEVERAGE, yet with Finnish lyrics. 11 songs are included and especially "Tuli, vesi, ilma ja maa", "Elaman vanki", "Musta sade", "Tahti" and "Vetta pelisse" are very strong tunes, actually all of the songs are very good, mostly uptempo with catchy melodic choruses. Although singing in the Finnish language, this is no border at all and somehow reminds me of the Spanish language singing bands, such as AVALANCH, TIERRA SANTA, SARATOGA… also musically. Better check out this great new KILPI release. More info at: www.kilpi.com
(Points: 8.5 out of 10)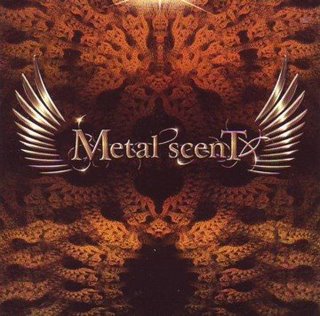 METAL SCENT 'METAL SCENT' (RBPR ENTERTAINMENT/ARAWAN/CRASH MUSIC USA)
METAL SCENT are quite an extraordinary band, without sounding really different, but their debut CD contains a lot of Pop covers (also originals) done in a Melodic Metal style reminding us of bands like DREAM EVIL, NOCTURNAL RITES, NOSTRADAMEUS and such Swedish Melodic Metal stuff. The band is actually coming out of Israel, but are situated in the USA. 11 songs are included and especially opener "Falling so deep", the SCORPIONS/DREAM EVIL/STURM UND DRANG sounding "Visions", the Radio orientated Melodic Rocker "Everybody's gone", the melodic rockballad "Running free", the ROLLING STONES cover "Under my thumb" and the DEL SHANNON cover "Runaway" are sounding very impressive, really like a great Melodic Metal band, also a bit reminding of GOTTHARD and LEVERAGE during their own original songs. A lot of thank you has to go out to their fantastic vocalist Rami Salmon, who sounds like a mix between the singers of LEVERAGE, FAIR WARNING, GOTTHARD and a little KLAUS MEINE, all in all a superb singer! Although a lot of covers are included here, that doesn't bother at all, because METAL SCENT is giving them their own approach and the original songs included here are simply awesome! The band is currently working on a full-CD with all-original material, so that is very interesting. In the meantime, the best comparison for METAL SCENT on this CD is definitely last year's Finnish NORTHERN KINGS, whom basically did the same thing. Check out METAL SCENT for yourself at: www.myspace.com/rbprentertainment
(Points: 8.6 out of 10)
ELEPHO 'AUTONOMY' (BNS RECORDS)
ELEPHO is a Rockband hailing from New Zealand. The band is formed around vocalist/bassist (and flute) CONNERY FAIRE, a female musician of whom we reviewed some recordings in the past. However, with ELEPHO there is a real Rockband with a full-length CD titled 'Autonomy'. Although I had hoped for more vocals from Connery, the vocals are shared with a male singer, who sounds a bit 'grungy' (PEARL JAM). A pity, because the songs on which Connery sings lead vocals (a la GRACE SLICK) sound very good, such as the melodic rockers "Alive", "Kill me with kindness" and "Realms". The most striking fact of the CD is the fact none-other than DAVID MIKAEL mixed and mastered the CD. David of course in the past was a member of the legendary AOR/Pomprockband MPG (when will anyone release their same titled album from the early 80s on CD, as this is a masterpiece!). Anyway, check out all info on ELEPHO at: www.elepho.com
(Points: 8.1 out of 10)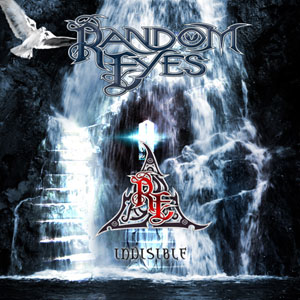 RANDOM EYES 'INVISIBLE' (BULLROSER RECORDS)
Here we have another new sensational band from Finland! They are called RANDOM EYES, formed in 2001 (so not really new to the scene), releasing their debut CD 'Eyes ablaze' in 2003 and now following that up with a very strong Melodic Metal album titled ;'Invisible'. The band adds a little Progmetal to their sound, coming across like a mix between PAGAN'S MIND, DREAMSCAPE, EDGUY and some typical Finnish Melodic Metal. The result is very impressive, with some fantastic songs, such as "Deep waters", "Scriptures" (very strong even a bit like the melodic side of INTO ETERNITY), "Living for tomorrow", "You are the reason" (typical Finnish Gothic AOR/Melodic Rock a la LOVEX, HIM, RASMUS, etc. fantastic tune!) and "Take me away". RANDOM EYES's sound is quite huge and their new CD has all the ingredients in becoming a winner among all metalheads whom are looking for strong melodies in the material a band has to offer. More info at: www.myspace.com/randomeyes and www.randomeyes.net
(Points: 8.8 out of 10)
EVERON 'NORTH' (MASCOT RECORDS)
The German band EVERON took a long break, but are now back with a very good new CD entitled 'North'. It is the follow-up to the album 'Flesh' as released way back in 2002. Bandleader OLIVER PHILIPS spent 5 weeks on the Dutch North Sea Coast, but not like hundreds of thousand other fellow Germans during the summer. No, Oliver spent his vacation time over there during the cold Winter of 2005, which eventually led to the idea of the concept of this new EVERON CD 'North'. Musically it picks up where 'Flesh' ended 6 years ago, so again very strong Progressive Rock with some beautiful melodies, pure Neo-Prog here and there, touching base with bands like ENCHANT, IQ and JADIS. The songs itself are all about the Dutch North Sea Coast, with as most striking song "Woodworks", which is a sort of protest against the cold climate over here, which at the moment is kind of ironic as temperatures have been 25+ degrees for a few weeks now, with nothing but sunshine all day! Anyway, while listening to the CD you really feel 'North' is indeed feeling like you're in the middle of the cold Dutch winters, although they are not that cold anymore! Progfans need to check out this CD asap! More info at: www.everon.de
(Points: 8.5 out of 10)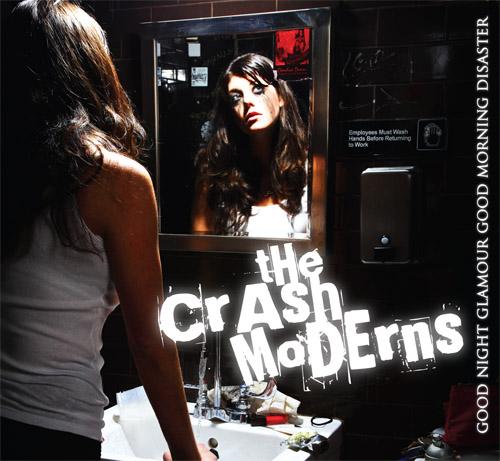 THE CRASH MODERNS 'GOODNIGHT GLAMOUR GOOD MORNING DISASTER' (NEAR RECORDS/MY WORLD PRODUCTIONS)
the New York/New Jersey based band THE CRASH MODERNS is playing the classic early 80s US style Melodic Poprock/Powerpop like we heard it from CHEAP TRICK, LOVERBOY and THE CARS back in 1981, while recently new bands like BOWLING FOR SOUP and THE CLICK FIVE scored big time with the same kinda sound. THE CRASH MODERNS fits in somewhere between all these bands. Highlights on the band's debut CD are the midtempo rockers "Notice me", "Hello world" and "Make it stop" as well as classy 80s fun uptempo Poprockers such as "Everybody hates me" (NELSON 'Life' meets RICK SPRINGFIELD's 'Working class dog') and "We've got tonite". Even the regular Melodic Rockfans out there will enjoy this very strong first album of THE CRASH MODERNS, whom can easily hit it big time in the USA, as the music is perfectly produced and very polished catchy/hookladen melodic poprock. Check out this band at: www.myspace.com/thecrashmoderns
(Points: 8.5 out of 10)
MATTSSON 'DREAM CHILD' (LION MUSIC)
Guitarist LARS ERIC MATTSSON is someone who in the past was mainly busy with making albums that fitted somewhere between MALMSTEEN and CHASTAIN, so guitar orientated Neo-Classical Melodic Hardrock/Metal. Now he has a new CD out, which sounds completely different and introduces a typical modern day NIGHTWISHish Gothic Metalsound. This is of course also thanks to a wonderful female lead singer called Adrienn Antal. She lifts up the material to a higher level and somehow Lars himself also has written some of his strongest songs. This combined with a very strong production makes this album a really recommended piece to any fan of Symphonic Melodic Neo-Classical Gothic Metal. Fans of NIGHTWISH, EPICA, DELAIN, etc. are gonna love 'Dream Child'!
(Points: 8.5 out of 10)
EMIR HOT 'SEVDAH METAL' (LION MUSIC)
Bosnian guitarist EMIR HOT releases an album, which might easily be called the finest piece of Bosnian Rock/Metal ever, but this really is also thanks to the help of ex-ROYAL HUNT/ARTENSION vocalist John West and drum legend Mike Terrana (MASTERPLAN, RAGE, MALMSTEEN. Etc. etc.). Sound/production is huge and the material included is of a high level, pure Neo-Classical Melodic Metal of the ARTENSION/ROYAL HUNT kind. Songs like "Devils In Disguise", "World Set On Fire", "Land of the dark" and "Stand And Fight" are a must-hear for fans of mentioned bands. Symphonic, neo-classical bombastic, uptempo, fast, midtempo, epic and instrumental passages, it's all there for fans of ROYAN HUNT/MALMSTEEN to enjoy! Not much to complain about here I think!
(Points: 8.5 out of 10)
DIRT POOR ROBINS 'THE CAGE' (ASTONISH RECORDS)
A very original rockband from the USA is what we have here, with a CD release that is split up in 2 sort of acts telling us a long story. Musically very diverse, when rocking sounding very impressive and melodic, such as during the great songs "The Hollywood song", "Masquerade" and "Aquiline", but the band also goes into moodier parts here and there, such as during "Tah dah" and "Great vacation". DIRT POOR ROBINS is based around female singer KATE ROBINS and guitarist/piano/bassplayer NEIL ROBINS, whom write all of the songs together. The CD starts with a very strong cover of THE BEATLES classic "Eleanor Rigby". The 2nd part of the CD is heading a few times more into a semi-ballad EVANESCENECE Epic/Gothic Melodic Rock direction, on which Kate shows she is an excellent singer on excellent songs like "Someone" and "Light in my darkness". Better check the band for yourself at: www.dirtpoorrobins.com
(Points: 8.2 out of 10)
NO MORE KINGS 'NO MORE KINGS' (ASTONISH RECORDS)
American band making a sort of Funky Pop/Rockstyle that reminds one of a mix between JELLYFISH, RED HOT CHILI PEPPERS, 3 DOORS DOWN and a whole lot of that one-hit wonder from a few years ago (forgot the name, but they had a huge hit with "Breakfast at Tiffany's"). Anyway, it's an OK CD, which has some hit potential, but nothing groundbreaking here, just a safe-for-the-radio record, which may be played anywhere anytime (recommended to shopping malls!). The band is featuring NEIL ROBINS, who is also part of the band DIRT POOR ROBINS (review somewhere else on these pages) Check it out for yourself at: www.nomorekings.com
(Points: 7.7 out of 10)
ARANDA 'ARANDA' (ASTONISH RECORDS)
The American band ARANDA is formed around the brothers GABE ARANDA (lead singer) and (guitarist/bassist) DAMEON ARANDA. Together with a few other musicians they recorded 11 songs, which rock out quite hard. This is Raw Rock and Roll at it's best for sure, sometimes punky, sometimes groovy and sometimes Classic Rock orientated. Uptempo songs like "Punish me", "Whyyawannabringmedown" and "Waiting on a sign" are the kind of uptempo Rocksongs which in Europe are played a lot and ARANDA does it damn well actually! But the band also has a lot of midtempo and groovier tunes on offer, in fact most of the time they go into that direction, which is quite close to THE BLACK CROWES. Best song is the closing track "Gravity", being a very strong semi-Melodic Rockballad. Be sure to check them out at: www.arandamusic.com
(Points: 8.1 out of 10)
SOULAR 'LOVE CRASH HEAL' (ASTONISH RECORDS)
This American band SOULAR on the ASTONISH RECORDS label also has a sound, which could have easily landed them on a major label, as they have the typical current 80s revival Retro-New Wave Rocksound that made bands like THE EDITORS, PANIC IN THE DISCO and such quite huge in the UK/Europe territory. SOULAR's album 'Love crash heal' is a pure 80s based Electronic New Wave Rock CD that has a lot in common with bands like THE CURE, TALK TALK, ULTRAVOX, SIMPLE MINDS and such, so very British orientated and with songs like "So, this is the way it feels", "Hush" and "Never" (very nice tune, radio-ready) introducing some very catchy material. This is a very melodic band, which even for the open-minded melodic rockfans might be interesting to check out. More info on SOULAR at: www.soular.us
(Points: 8.2 out of 10)
MONO INC 'PAIN, LOVE AND POETRY' (NO CUT GBR)
MONO INC is a band from Hamburg/Germany playing the typical Northern Europe male Melodic Gothic Rockstyle, which sounds like a mix between HIM, THE 69 EYES, SISTERS OF MERCY and THE ALARM. It's Gothic, but very melodic too. The first single of this 3rd CD of the band is gonna be a duet with female singer LISA MIDDELHAUVE from XANDRIA. This song, "Teach me to love", is not one of the highlights on the CD, because the band is much more at their best during the uptempo songs and happily a lot of these are included. Songs like "This is the day", "The last waltz", "Get some sleep" and "Sleeping my day away" (a cover of D.A.D., the band that must have influenced MONO INC a lot, as they sound quite similar!) are uptempo rockers, which will be loved by especially the fans of HIM. OK, maybe not really original, but still we have here a high quality CD and a must-have for any fan of the genre! More info at: www.mono-inc.com
(Points: 8.3 out of 10)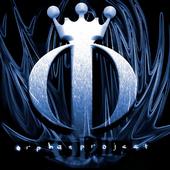 ORPHAN PROJECT '2' (THE DEEP END RECORDINGS)
Only 4 songs are included on the CD of the band ORPHAN PROJECT, but happily they sound very sensational. It's the 2nd CD of the American band/project ORPHAN PROJECT. Opener "Angels desire" is a fantastic Melodic Progmetal tune that is quite close to what SHADOW GALLERY offers on their CDs, so we are dealing here with something of a very high level. It's really a pity we can only hear 3 original songs, because the 4th song is the PINK FLOYD cover "Another brick in the wall part 2" and these 3 songs are quite amazing to say the least. Super melodic and both in instrumental and vocal arrangements sounding super sensational, just listen to "Angels desire", with fantastic vocalwork of SHANE LANKFORD and very tight DREAM THEATER like guitarwork of SCOTT SPIVEY mixed with the synths of TONY CORRELLI. Also the 2 other original songs (My goodness" and "Empty me") show that this ORPHAN PROJECT should be able to release one of the best Melodic Progressive Metalalbums in a long time if they would go for a full-length CD release. In the meantime, fans of SHADOW GALLERY, VANDENPLAS, PAGAN'S MIND, MIND'S EYE and such should track this one down asap! More info at: www.myspace.com/orphanproject and e-mail them at: shane@orphanfound.com
(Points: 8.7 out of 10)
GRIFFEN 'LINKED IN ETERNITY' (INDEPENDENT)
Not to be confused with the 3 GRIFFIN named bands active in other parts of the world, because this GRIFFEN with an "e" comes out of Sweden, was reviewed last year with a demo they released and now they have a new mini-CD out titled 'Linked in eternity'. 5 songs are included and the band is going for a classic traditional Melodic Metal approach that is not really far removed from bands like NOCTURNAL RITES, DREAM EVIL, NOSTRADAMEUS, especially during the highlights "Secret fire", "Life is on the way" and "Falling inside". In a major studio with a major producer this band might be able to come up with something very sensational, which can also be heard on the demo mini-CD now available. More info at: www.griffen.se and www.myspace.com/griffentheband
(Points: 8.3 out of 10)
FINAL AXE 'THE AXE OF THE APOSTLES' (RETROACTIVE RECORDS/MUSIC BUY MAIL/ARTISTWORXX)
STRYPER drummer ROBERT SWEET played drums on the CD of the band FINAL AXE, a Christian Metalband formed way back in the 1980s and now releasing an album that can be qualified as pure HEAVY METAL with BLACK SABBATH riffs and a lot of JUDAS PRIEST similarities, although closest comparisonS should be bands like SAINT, BLOODGOOD and BARREN CROSS. The core of the band also released a couple of albums with the band TITANIC. I think even fans of NEVERMORE, ARMORED SAINT and METAL CHURCH might wanna check out this non-commercial US Metal kinda record. More info at: www.retroactiverecords.net
(Points: 8.2 out of 10)
THE SEVENTH POWER 'THE SEVENTH POWER' (RETROACTIVE RECORDS/MUSIC BUY MAIL/ARTISTWORXX)
Just like the other release on the label RETROACTIVE RECORDS (the comeback album of FINAL AXE), also the CD of THE SEVENTH POWER features STRYPER drummer ROBERT SWEET as drummer on all tracks. The band itself is formed around guitarist BILL MENCHEN, who is also guitarist for TITANIC and FINAL AXE. In the end all the bands soundalike, basically playing US Metal with BLACK SABBATH riffs and well for Melodic Hardrockfans not that much to enjoy, as it really is more Heavy Metal like in the old days, so not really focusing on strong melodies, but more Riff based. Nevertheless, THE SEVENTH POWER comes up with a nice debut CD release, recommended to fans of SAINT, BARREN CROSS, ARMORED SAINT and especially classic OZZY OSBOURNE! More info at: www.retroactiverecords.net
(Points: 7.9 out of 10)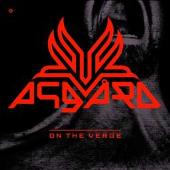 ASGARD 'ON THE VERGE' (PLAYGROUND MUSIC SCANDINAVIA)
From out of nowhere comes a new sensational Melodic Rockband. They are called ASGARD, not to be confused with all the other same named bands of course, because this ASGARD is coming out of Russia and they take things not that simple, because their debut CD 'On the verge' sounds huge and it has been released by the same label (PLAYGROUND MUSIC) that put out one of the best 2008 releases so far (HEAT) in April 2008. ASGARD sounds very impressive, playing a mix of Classic 80s Melodic Heavy Rock a la PICTURE, some AXXIS, IAN PARRY and a lot of ZENO/ROYAL HUNT/MALMSTEENish Neo-Classical stuff, with even SAVATAGE kinda parts. They have a great singer (Alexander "Rokk" Savchenko) and are sounding picture perfect in the instrumental department (guitarist Evgeny Grebennikov sounds like the next Guitar Hero! and keyboardplayer Alexander Pigarev is the wizard here!). Highlights among the 10 included tracks are opener "Sermon of Mephisopheles" (ZENO style), "To the room of nowhere" (awesome guitar/keyboardwork!) and the melodic rockballad "Frozen void" (with amazing guitarsolo, although the guitarsound on the whole album is utterly fantastic!). The band was formed 4 years ago in the Russian town of Krasnodar and are releasing their debut CD with 'On the verge'. The CD was produced by MARTIN HANSEN and MIKAEL ANDERSSON, whom are well-known for producing the classic THE RASMUS album 'Dead letters' which sold millions of copies worldwide! Basically we have something special here and it surely needs to be checked very soon by any Melodic Rock/Neo-Classical Metalfan out there. Maybe not as sensational as HEAT on the PLAYGROUND MUSIC label, but still worth checking out, so for more info go to: www.asgardrock.com and www.myspace.com/asgardrock
(Points: 8.4 out of 10)
TY OLIVER 'HEARTSTRINGS' (INDEPENDENT)
Finally an instrumental CD, where the guitarist is creating the melodies to replace the singer. Of course this has been done in the past, but so many instrumental CDs are all about shredding and playing as fast as possible, but an instrumental where melodies are the main factor are quite rare these days. The new CD of Californian guitarist TY OLIVER is an exception as this sounds awesome from start to finish, with some beautiful melodies on the 10 included tracks. Basically this is instrumental Melodic Rock with hooks and choruses played by the guitar, so still very catchy and Ty proves he is an excellent guitarist. Definitely highly recommended! More info at: www.tyolivermusic.com
(Points: 8.4 out of 10)
CLUSTERHEAD 'TIMES OF NO TRUST' (MUSIC BUY MAIL/ARTISTWORXX)
CLUSTERHEAD is a relatively new German Melodic Hard/Heavy Rockband, which indeed sounds like a typical German band. Although being hailed as a new sensation, I would not put them in the PINK CREAM 69/BONFIRE tradition, as therefore the songs on their debut CD 'Times of no trust' are not that strong. The band is by the way a little heavier, almost going into a classic 80s Teutonic Melodic Metal style, reminding me of bands like VETO, GRAVESTONE, TYRAN PACE and such here and there, with also PRIEST and early PRIMAL FEAR coming to mind sometimes. When the band slows things down, a very impressive ballad comes along in the shape of "Ghosts", which is definitely the best song on offer! And the uptempo melodic rocker "Deep in the night" (a la HOTWIRE) is enjoyable. Fans of Melodic Metal and VICTORY/GRAVESTONE might wanna check this out, although it is not a real sensational record. More info at: www.clusterhead.com
(Points: 8.1 out of 10)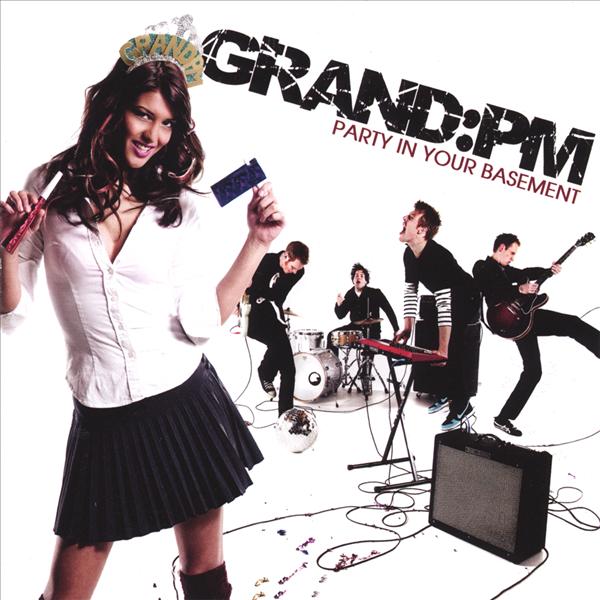 GRAND PM 'PARTY IN YOUR BASEMENT' (CURVE MUSIC/UNIVERSAL MUSIC CANADA/BERTUS)
Instantly this band sounds like the next big thing, trust me! This band delivers Poprock as catchy as you want it to sound like, thinking of the days THE CARS, LOVERBOY and CHEAP TRICK wrote such themes and were played on radio all day long! Exactly this style has had a huge comeback in recent years and together with a slightly modern rock approach, GRAND PM offers plenty of catchy hooks, memorable melodic choruses and 80s synths to make it interesting for any fan of the Poprock genre. GRAND PM are coming out of Canada, were signed on a sublabel of UNIVERSAL MUSIC on which they released this fantastic non-stop catchy Poprockalbum! Songs like "Red black", "God save the scene", "Stereo" and "Stephanie" are the kind of Summerish fun uptempo Poprockers you can not stop singing along as they are real crowd-pleasers. A big surprise this album and even recommended to fans of catchy 80s AOR/Poprock as it also reminds one of the classic early 80s RICK SPRINGFIELD, TOMMY TUTONE and THE OUTFIELD, although most will probably see this band as sounding like a cross between the American THE CLICK FIVE, BOWLING FOR SOUP and the British FRANZ FERDINAND, KAISER CHIEFS and PANIC FOR THE DISCO. The final comparison I would like to make is that it has the same feeling I got when hearing the first THE BOYS and THE UNDERTONES records some 15 years ago, so real Punkpop Classics (just listen to the very short "Waste of time"!) and this GRAND PM might well become one in the near future! Smelling a Punky THE CLASH and even THE CURE as well as TALKING HEADS are a few more similarities to notice while listening to the album and that's it as I think by now you will get the picture, this band is catchy and pure Poprock with nothing but Radio-ready Top 40 hitsingles, 11 songs in total. Be sure to check them out at: www.myspace.com/grandpm and www.grandpm.net
(Points: 8.6 out of 10)
ANIMAL ALPHA 'YOU PAY FOR THE WHOLE SEAT…' (URBANUNITED RECORDINGS/BERTUS)
The female fronted Norwegian band ANIMAL ALPHA has already received a lot of attention worldwide, with even songs placed in US PS2 Games and being quite big in Norway. The band has recently released their 2nd CD 'You pay for the whole seat', which musically is a very modern sounding album that comes dangerously close in style to the sound of KITTIE mixed with a bit more melody and some NO DOUBT, although the first couple of songs on the CD are very heavy and modern, and we actually have to wait until the 6th and 7th song before the band goes a little more melodic. ANIMAL ALPHA is even scheduled for WACKEN OPEN AIR and I am sure they will go well with the Metal audience over there, because they are quite heavy, although they are better labeled as Heavy Modern Rock, close to Nu-Metal sadly, be sure to check them out for yourself at: www.animalalpha.com
(Points: 7.8 out of 10)
DUKE 'BREAKING HEARTS AND BURNING BRIDGES' (DUKE PUBLISHING)
This American band reminds me a lot of DUKES NITEMARE, MARK ALLEN BAND and INNUENDO, remember those Independent acts from the mid to late 90s playing semi-acoustic tingled Melodic Rock with close harmonyvocals or should I better mention NELSON meets mid 90s FIREHOUSE meets BON JOVI with EXTREME slipped through here and there. You will understand this is typical American Midwestern Rock (somehow reminding of the early Strutter'zine days...), melodic and also very interesting for fans of a band like VENICE. 10 songs are on the CD and it sounds pretty good, although a bit laid-back and ballad orientated, so you are longing for some uptempo rockers after a while. Happily these are all quality tunes, with as highlights the catchy midtempo rocker "Everything I gave away" and closing track "Standing in the rain". Fans of mentioned bands might wanna check them out at: www.myspace.com/duketheband
(Points: 8.1 out of 10)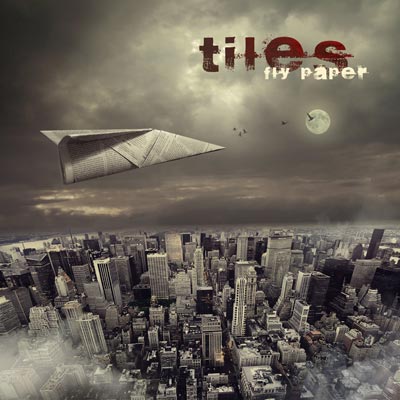 TILES 'FLY PAPER' (INSIDE OUT MUSIC/SPV)
Already the 5th CD of the Detroit/USA based Progressive Rockband, although they were formed way back in 1993. In fact, their first 2 records from the mid 1990s were among the first albums we reviewed! Back then they made the Progressive Rock they still make, although 10+ years ago the keyboards were a bit more prominent than nowadays and also the RUSH comparisons were very clear. The new CD 'Fly paper' shows that TILES have created an own sound, which is lighter than RUSH, but still pure Progressive Rock, yet not that much based on long instrumental passages, as vocal melodies are also very important and this is mixed with strong Progrock guitar riffs. The result is a very strong album, with 8 songs included, of which "Back and forth", "Markers" and "Hide in my shadows" are the highlights. The band's new CD was just like previous records produced by well-known RUSH producer TERRY BROWN and guest appearances include among others RUSH guitarist ALEX LIFESON, Singer/Songwriter KIM MITCHELL and the legendary Canadian one-hit wonder ALANNAH MYLES (Of course she did a lot more than the "Black velvet" she was in almost 20 years ago!). It's hard to deny and TILES is of course first and foremost a target for any RUSH fan, but they are also interesting for any other prog or music fan, as they have a lot to offer, especially on this strong new album 'Fly paper', with it's beautiful piece artwork one of Prog's to-become highlights in 2008. More info at: http://www.tiles-music.com
(Points: 8.5 out of 10)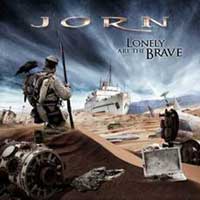 JORN 'LONELY ARE THE BRAVE' (FRONTIERS RECORDS/ROUGH TRADE)
Actually Norwegian singer JORN LANDE was a latecomer when it comes down to reaching some recognition, because he was already 25 years old before he recorded an official CD and that was the still little known band VAGABOND. It all really started when he was in his mid 30s, because then he rose to superstardom with MASTERPLAN, with whom he recorded 2 great Melodic Metalalbums. In the past 10+ years he did a lot more projects and also continued a solo-career, which apparently is his main target after his departure from MASTERPLAN a few years ago. 'Lonely are the brave' is his new solo-CD, his 5th one, which was produced by JORN himself under supervision of TOMMY HANSEN (TNT, PRETTY MAIDS…). The sound is huge and fans of Classic British Melodic Heavy Rock like a mix between BLACK SABBATH, LED ZEPPELIN, WHITESNAKE and RAINBOW will absolutely love the record as it is filled with such groovy heavy guitar riff based Rock situated around Jorn's strong raw vocals. It seems like Jorn has a steady line-up of Norwegian musicians formed around him, so we can actually call it a band I guess. 9 songs are included and like I said, fans of mentioned bands definitely need to look for this release, although I still think JORN was at his best during the early MASTERPLAN days…
(Points: 8.2 out of 10)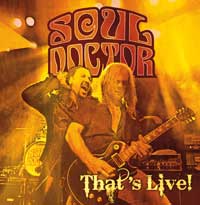 SOUL DOCTOR 'THAT'S LIVE' (METAL HEAVEN/ROUGH TRADE)
Of course SOUL DOCTOR lead singer TOMMY HEART is best known as being the frontman of what is Germany's finest Melodic Rockband ever (FAIR WARNING), but here in Europe he had more success with his side-project SOULD DOCTOR. Less melodic and more straight-ahead Hard Rock based is what SOUL DOCTOR is all about, not bad at all, but nowhere near the sensational level of FAIR WARNING. Now there's a double-live CD available of the band, which was recorded in Europe over the past few years. Like mentioned, the music is groovy and uptempo Hard Rock based like a VAN HALEN meets THUNDER meets AC/DC meets BAD COMPANY kinda approach, with here and there a more melodic adventure, such as the great (semi) Melodic Rockers and Ballads "Temptation" (hello FIREHOUSE "Don't walk away") and "See you in heaven". Although some fine stuff here, with Tommy showing and sounding like the best German singer from the past 20 years, we are hungry for new FAIR WARNING material and please let them for once tour Europe largely!
(Points: 8.0 out of 10)
DARK SKY 'EMPTY FACES' (AOR HEAVEN/ROUGH TRADE)
The German band DARK SKY was already formed way back in the early 80s, even recording a full album ready for release towards the late 1980s, but then their label went bankrupt and with a changing music climate things became quiet around the band until the late 90s. Somewhere in South-Asia a label picked up the band and released their debut CD 'Believe it' in 1998, which we reviewed 10 years ago. 2 more albums followed and now in 2008 the 4th CD is finished. Musically they never changed and also 'Empty faces' is a very strong big sounding typical late 80s German Melodic Hardrock record that goes hand in hand with BONFIRE, DOMINOE, DOMAIN, CRAAFT, VICE, CASANOVA and such. A style which in Japan was VERY popular 10-15 years ago and as far as I know still has a large audience… Anyway, maybe not original, still with songs like "Hands up", "Empty faces" and "Chase your dreams" still offering some great Melodic Rockmaterial, which sounds very catchy in the hooks and choruses department. The only pity is the inclusion of the MICHAEL SEMBELLO 1980s cover "Maniac", a song covered multiple times in the past by Melodic Rockbands (in the past year 3 times!!!), so a bit needless, especially since the band offers enough great original material. Nevertheless, highly recommended to fans of classic BONFIRE, CRAAFT, JADED HEART, STEEL DAWN and such. More info at: www.dark-sky.de
(Points: 8.3 out of 10)
THE EARLY GREY BAND 'IT'S HARD TO SAY GOODBYE' (INDEPENDENT)
EARLY GREY BAND is a Dutch band situated in the city of Amsterdam playing a softer American way of 70s Classic Rock/Westcoast-Music, like mixing CROSBY, STILLS, NASH & YOUNG, DIESEL, THE EAGLES and LED ZEPPELIN. They do sound original in these modern times, yet for a fan of Classic 70s Pop/Rock very familiar, probably live sounding even better than on this CD 'It's hard to say goodbye'. Personally I had rather seen some more uptempo rockers, because it is getting a bit too laid-back after a while. Better check out their site for yourself at: http://www.myspace.com/earlygreyband
(Points: 7.7 out of 10)
TOM FULLER BAND 'ABSTRACT MAN' (RED CAP/BERTUS)
Although labeled as Melodic Rock, singer/songwriter TOM FULLER out of Chicago has absolutely nothing to do with Melodic Rock, as his 2nd CD 'Abstract man' is filled with a style that is actually hard to describe as it combines all sort of music genres, perhaps THE BEATLES/THE HOLLIES meets Blues, Jazz and Rockmusic is a nice description, although similarities to a TOM PETTY and NEIL YOUNG can also be made here and there. Looking at the cover I even thought we were a dealing with something along the lines of JOE BONAMASSA, so Heavy Bluesrock, but that also wasn't the truth as like said before it is a mix of all kinds of style, with the 1960s influences being very prominent.
(Points: 7.0 out of 10)
STONEFUZE 'STONEFUZE' (CM SWEDEN/RIVEL RECORDS/GERMUSICA)
On RIVEL RECORDS the band STONEFUZE releases it's same titled debut CD, which musically is very 1970s inspired, mixing BLACK SABBATH, JIMI HENDRIX, LED ZEPPELIN and LYNYRD SKYNYRD, so Heavy Bluesrock with Southern Rock influences. Fans of this typical 1970s Classic Rocksound will absolutely love STONEFUZE, raw to the bone all-original Street Rock and Roll, completely the opposite of the normally polished high-pitched vocals of the Swedish Power Metal genre. For that fact it is closer to Sleazy Hardrock, but then again STONEFUZE is much more Stoner Rock orientated and therefore fans of KYUSS and QUEENS OF THE STONE AGE might a lot of interesting in this band. More info at: www.stonefuze.com
(Points: 7.7 out of 10)
THE SUN 'HERE COMES THE SUN' (ELWOOD/PLAYGROUND)
THE SUN is yet another quality band from Finland releasing a very strong CD, which more or less sounds like a mix between the typical Finnish bands such as HIM and THE 69 EYES. The beginning of the CD is a bit raw rock and roll/melodic hardrockish, very 69 EYES. However, with song number 3 "Standstill" the band jumps over to pure Melodic Rock. This song is a superb midtempo melodic rocker like a mix between HIM and TEN. Also next track "I don't care" is pure Melodic Rock, a catchy Summerish uptempo tune. This way the CD goes on with sometimes rawer Rock and Roll tunes and at other times pure Melodic Rock (another highlight is "Learn the game"). THE SUN is not really a new band, because they released 4 CDs before 'Here comes the sun', but this is the first time I am able to hear and review their work. And I must admit that THE SUN is a really strong band, which you need to check out at: www.thesun.ee
(Points: 8.2 out of 10)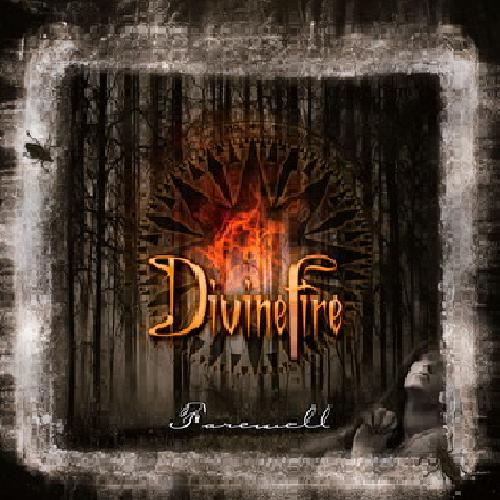 DIVINE FIRE 'FAREWELL' (CM SWEDEN/RIVEL RECORDS/GERMUSICA)
With a CD title like 'Farewell' one is not too optimistic of the future of the particular band and indeed 'Farewell' is the final album of the Swedish Christian Melodic Power Metalband DIVINE FIRE. It is their way of saying goodbye to all their loyal fans. Happily, the album itself is a very strong Melodic Power Metal record that sounds like a cross between SEVENTH AVENUE, MYSTIC PROPHECY, ICED EARTH and ASTRAL DOORS, yet with a lot of Neo-Classical Metal influences too, so actually sounding like a heavier version of SPACE ODYSSEY and TIME REQUIEM. Lead singer CHRISTIAN RIVEL is of course the leader of this band, because not only is he a member of NARNIA, but also formed other bands, such as I have also been involved in many recording bands/projects and released many albums besides NARNIA like MODEST ATTRACTION, WISDOM CALL, FLAGSHIP, DIVINEFIRE, AUDIOVISON and runs his own label, on which all these bands/projects released their albums )except NARNIA). It was not a big surprise he had to give up something in order to continue working on other projects and his label, so unfortunately we have to say goodbye to DIVINEFIRE, but happily it is a good farewell with the release of their final and 4th CD 'Farewell', which is once again filled with quite heavy and sometimes aggressive, but always melodic sounding Neo-Classical Melodic Power Metal, with as highlights "You'll never walk away", "Pass the flame" and "My roots are strong in you". Without a doubt, a fine farewell, although still a pity, because DIVINEFIRE were a really strong Power Metalband. More info at: http://www.myspace.com/divinefiresweden and http://www.divinefire.net/
(Points: 8.5 out of 10)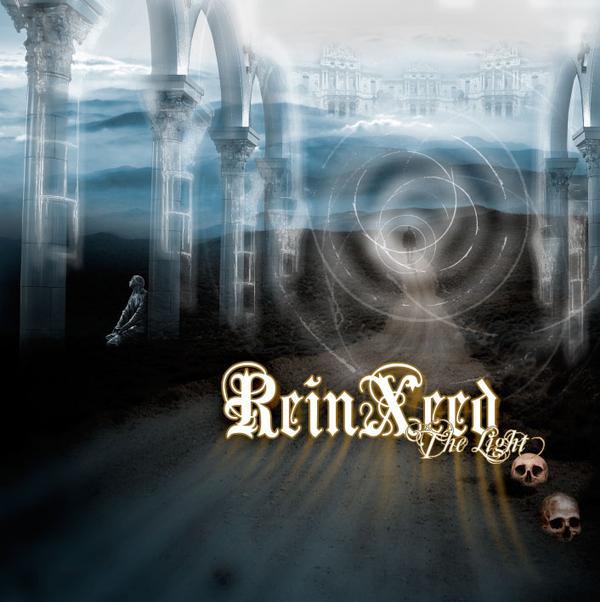 REINXEED 'THE LIGHT' (CM SWEDEN/RIVEL RECORDS/GERMUSICA)
REINXEED are coming out of Sweden and are the latest sensation in the Melodic Power Metal movement. Although far from original, these guys do it very well and have released a superstrong album that combines the best of SONATA ARCTICA, WONDERLAND and DESTYNATION/DIONYSUS. Production is excellent and most of the included songs are fast and super catchy, with many highlights, such as "The Light", "Legacy" (hello STRATOVARIUS!), "Great Hall of ReinXeedLegacy" and "Shyrheny". OK, not original and you gotta like high pitched vocals as it sounds like FINAL FRONTIER on speed here and there, kinda like playing AOR really fast (OK SONATA ARCTICA and STRATOVARIUS did that for over a decade!). You either love it or hate it I guess, but one can not deny that this is high quality stuff that will do well if you're in for a good mood and want to sing-a-long some over-happy HELLOWEENish choruses, full speed-ahead, add Neo-Classical Keyboard/Guitar-duals, lots of high-speed vocals and there you have it, REINXEED. I will probably get bombed for giving this a rather high rating, but this is uptempo Melodic Power Metal at it's finest moment. More info on the band at: www.myspace.com/reinxeednorth and www.reinxeed.net
(Points: 8.4 out of 10)

PHIL VINCENT 'WHITE NOISE' (INDEPENDENT)
'White Noise' is the 10th solo-CD of Rhode Island/USA resident PHIL VINCENT, a multi-instrumentalist who has been making records since the days we started at Strutter'zine and PHIL VINCENT album have all been reviewed these past 10-15 years! Now Phil returns with a new CD titled 'White noise', which musically does not move much from his earlier work, so once again 80s orientated Melodic Rock with a dash of AOR here and there. 80s DOKKEN and SCORPIONS are the strongest comparisons, although Phil also adds some modern influences sometimes. Even though it is not his best effort, as his earlier albums are still considered really sensational AOR albums, also 'White noise' has it's highlights, with the best songs being "Run&Hide", "Hostile environment" (very strong song!), "Don't get me wrong", "Show me how" (80s AOR dut-dut keys, best song!) and "Fall to Pieces". Somehow towards the end, the CD brings us the best songs, with Phil sounding at his best. Melodic Rockfans and especially PHIL VINCENT fans know what to do here! Check out all info on PHIL VINCENT at: www.philvincent.com
(Points: 8.3 out of 10)
SONIC AGE 'MONSTER INSIDE' (INDEPENDENT)
SONIC AGE is a band from the Sharon, PA./Warren, Ohio area in the USA and was formed in early 2003. Now 5 years later the result of all the hard work is a very strong and impressive debut CD titled 'Monster inside'. Musically they are playing traditional 80s inspired Melodic Hardrock/Metal. They do it quite well, with a strong lead singer, mixing DIO with ROUGH CUTT and some BLACK SABBATH meets BLUE MURDER here and there. Songs like "My Morning Drive", "Plastic Anna", "Shadows and dust" (slow, with strong melodic chorus, original tune) and "Spin" are really great tunes, but those are much more Melodic Rock based tunes, while a WHITESNAKE fan might like a song such as the slow bluesy "You ain't the one" more. SONIC AGE does happily not sound at all like any of the stereotype bands from the USA at the moment, so no distorted guitars, no low pitched vocals and no Top 40 compromises, just plain-old Classic 80s Melodic Hardrock/Metal, which is played on the European continent by a lot of bands in the present times. More info at: http://www.myspace.com/gotsonic and http://www.sonicage.net/sonicage.htm
(Points: 8.2 out of 10)
MOONMADNESS 'ALL IN BETWEEN' (BLUE VIOLET/DYNAMIC ARTS RECORDS)
Although recently NIGHTWISH delivered a very sensational new CD that went into a more Melodic direction, MOONMADNESS has been playing this kind of music for many years now and it is more a coincidence that some of the songs sound like the last NIGHTWISH album, without the big bombasticness. MOONMADNESS from Finland is a female fronted Melodic Heavy Rockband that have been recording and performing for a long time now, with reviews of their promos and demos in the past by us, but now it is time for their official debut CD 'All in between'. Huge sound and some really great material can be found on the album. 10 songs are included and most of them are uptempo Melodic Heavy Rockers, which is also MOONMADNESS at it's best, especially during the catchy tunes "Torn" (WOW, fantastic 80s Melodic Rocker, a song-to-play-loud-while-driving-your-car-thru-the-inner-city-during-a-hot-summerday!), "Stroke of midnight", "Before it's too late" (AORish), the fast "Thunder" (very sensational!) and "Ain't no angel". Clearly influenced by RAINBOW, VIXEN and HEART and reminding a lot of underground acts like VXN, TANTRUM and the German female fronted HEAT, with also a flair of ALYSON AVENUE, ROUGH, COASTLINE and DANTE FOX, this MOONMADNESS album is clearly a winner for all fans of female fronted melodic heavy rock out there! More info at: www.moonmadness.fi and www.myspace.com/moonmadnessband
(Points: 8.8 out of 10)
DAMN RIGHT 'SON OF A GUN' (DIRTY NAIL RECORDS)
Here we have a band from South Africa, which has been a long time ago for me as this country still seems to be isolated in these Internet times. However DAMN RIGHT comes up with a strong mini-CD that sounds like a raw Sleazy Punk Rock and Roll affair, taking this side of HELLACOPTERS, that side of ROSE TATTOO and add some DEAD BOYS kinda Punkrock. Result is a decent record, which fans of the genre will like a lot I think. Check it out for yourself at: www.damnrightrockandroll.com
(Points: 8.0 out of 10)
VARIOUS INSTRUMENTAL ALBUMS 'LION MUSIC' (LION MUSIC)
Here a short view on a bunch of instrumental releases of the LION MUSIC label, all quality release and not that much differ from each other. ALBERT RIGONI from Italy is in another lifetime a member of the Progmetal band TWIN SPIRITS. Now he has a solo-project, which is instrumental progrock based, yet most of the time without a guitar, because Albert is a bassplayer and is trying to do that way, which somehow is almost unnoticeable as it still sounds like a typical progrockalbum. Nicely done, although perhaps the new GEORGE BELLAS CD 'Planetary allignment' is better, a true big sounding Neo-Classical Progmetal release. JENNIFER BATTEN's new CD 'Whatever' is experimental and is actually the least interesting release on LION MUSIC in a long time. Also ERRORHEAD is very experimental, sorta the ZAPPA style, thanks to a new guitar hero called Marcus Nepomus Deml. Happily, MARC SFOGLI comes up with a very sensational Progmetal release. Marc is known as being JAMES LABRIE's solo project guitarist and with now his own solo-CD he shows the world he can do it all on his own too! Finally, the best instrumental release is coming from COSMICS, a new band formed around Daniele Liverani's new project COSMICS mark their debut with the instrumental / experimental concept album "THE COSMIC YEAR". The album, a collection of 10 tracks within a melodic and progressive metal setting are based around the keyboard wizardry of Daniele Liverani (Twinspirits, Genius, Khymera), along with "special guest" drummer Virgil Donati (Steve Vai, Planet X, Ring Of Fire), guitarist Tommy Ermolli (Twinspirits, Khymera) and bassist Rufus Philpot (Planet X) with a wonderful concept CD. The concept is based on a concept idea, taken from Carl Sagan "The Dragons of Eden" book, which is based on the theory of 15.000.000.000 years of universe' evolution compared to one solar year, approximately 365 days, 8760 hours, 31.536.000 seconds... Pure Progressive Rock of the highest level is what we get to hear and this record goes up to the 9 points scale, while most of the others stay around the 8 points mark.... More info on these releases at: www.lionmusic.org
(Points: -)
PROJECT CZAR 'IVAN' (INDEPENDENT)
PROJECT CZAR is an Italian Progressive Melodic Heavy Rock/Metalband, which reminds me very much of a few fellow Italian bands from the past, such as GREEN, ANDRAMELCH, BLACK JESTER, MIND KEY and PROMISED LIE. You can easily put this PROJECT CZAR next to those bands, meaning long songs with high-pitched vocals and a lot of pleasant melodies, slightly with an accent. Melodies in songs like "Hippogriff" show that this band has potential and I can really recommend them to fans of mentioned bands. Although I mentioned Metal, this band is actually pure Progrock and is not really far removed from SYLVAN as well. Better check out all info at: www.sunking.it
(Points: 8.0 out of 10)
DEPRESSIVE ART 'BYE BYE EVERYTHING' (WONDERLAND RECORDS)
This Swedish band sounds more like a British band and then I am talking about bands such as PANIC AT THE DISCO, KAISER CHIEFS and such. This is pure Garage Rock and Roll and these Swedish musicians do it very well and could well become the next big hype. 10 songs are included and the 1960s Garage Rock is in their veins, which you can tell by listening to great uptempo rockers such as "Psychedelic ghostride", which is sounding like a mix between THEM, VELVET UNDERGROUND, THE DOORS and THE JAM. The music is like THEM meets THE JAM, with THE DOORS type of vocals, kinda like THE CULT would have sounded if they had started in the 1960s. Check it out for yourself at: www.depressiveart.com
(Points: 8.0 out of 10)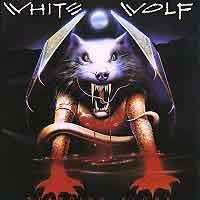 WHITE WOLF 'LIVE IN GERMANY' (ESCAPE MUSIC)
Legendary Canadian Melodic Hardrockband WHITE WOLF released 2 albums on major labels in the 1980s and then vanished until the German label LONG ISLAND RECORDS picked up the solo-CD of the leader of the band, DON WOLF. Then another 10 years passed by, but then all of a sudden WHITE WOLF reformed, ESCAPE MUSIC released a wonderful package containing both the classic albums from the 80s of the band, which musically were all about classic 80s Melodic Hardrock like a mix between RIOT, VANDENBERG, RAIL and Y&T. The band even performed in Germany, released a new CD and now their fantastic Germany performance is released as a live CD. Without a doubt it shows that this band still sounds great and has a very strong back catalogue, basically classic 80s Melodic Hardrock with tight vocals of singer DON WOLF and lovely twin-guitarwork. The CD has a huge sound quality and it is a real pleasure to listen to what went down that night in Ludwigsburg in late 2007. Their classics "Shadows in the night", "She" and "Standing alone" are of course present here as well as some great new tunes ("Eyes of the world" and "Dreams are forever"). This live-CD really gives you the feeling you missed something if you did not see them live last year as WHITE WOLF sounds quite amazing. Hopefully they will someday return and do a larger European Tour, because then I will definitely be present…
(Points: 8.7 out of 10)
(All reviews by Gabor Kleinbloesem except where noted)