HEAT 'HEAT' (STORMWVOX RECORDS/PLAYGROUND MUSIC)
HEAT is not the most original bandname, I admit, because just recently I reviewed 2 re-issued discs of an American band called THE HEAT and in the past we had 2 German bands called HEAT, a Dutch band and another 80s US same named band. Now we go to a Swedish band called HEAT or actually pronounced as H.E.A.T. One way or the other, we are dealing here with something quite stunning, as the band's debut CD should be put right next to Classic releases of recent years of bands like BROTHER FIRETRIBE, WIG WAM, THE POODLES, WORK OF ART and GOTTHARD, so this is pure AOR/Melodic Rock of an incredible high level. From out of nowhere comes this band, which features a line-up of 6 young guys sounding as if they were coming out of the USA around 1985 signed to a major label and just waiting for that huge break (remember BON JOVI. Actually EUROPE should really be the band to compare HEAT to, although musically H.E.A.T. is slightly different, but winning the same Rock Contest as EUROPE did in 1982 and looking as young as them 25 years ago makes you think of them. However, my description of H.E.A.T. is basically fresh summer sounding super catchy melody driven AOR/Melodic Rock like a mix between the very first TALISMAN, the very first HAREM SCAREM and of course EUROPE. The production is perfect, the sound is huge, the songs are incredibly catchy, the vocals are top-of-the-bill... Well you'll get the picture I think by now. Memorable is the fact they have been signed to the label of Hollywood Star/Actor PETER STORMARE, which is STORMVOX RECORDS as part of PLAYGROUND MUSIC. He is best known of course for his part in PRISON BREAK and played in many big Hollywood Blockbusters, but now also involved in getting a new band a deal and even mixing their debut album. After listening to the album a few times I am almost concluding that this might well become THE ALBUM OF THE YEAR 2008! Yes it is THAT good, really AOR/Melodic Rock at it's best and songs that just stick in your head over and over again. Lead singer Kenny Leckremo has an amazing voice range and the harmonyvocals sound like only Americans are able to do (SLYBOYZ comes to mind). Highlights are "Never Let Go" (the follow-up to TALISMAN's "I'll be waiting"?), "Straight For The Heart" (RADIOACTIVE/TOTO style), "Feel it again" (what if HAREM SCAREM recorded another song in the style of their debut?), "Cry" (midtempo, HUGE HUGE HUGE!) and the uptempo AOR rocker "Keep on dreaming". What we have here is maybe not original, but for the readers of our site definitely a must-have as this is feel-good AOR/Melodic Rock at it's best! www.heatsweden.com
(Points: 9.2 out of 10)
END OF YOU 'MIMESIS' (SPINEFARM RECORDS)
In 2006 the Finnish band END OF YOU released their debut CD 'Unreal', which is now followed up by 'Mimesis', which is a pure Gothic album in the sense of it has strong influences of Electro and Industrial the way a band like DEPECHE MODE or HUMAN LEAGUE also produced 20 years ago, although END OF YOU combines it with a typical Finnish approach (HIM, 69 EYES). 10 songs are included, of which most striking is the JAMES BOND cover "Goldeneye". It all sounds very professional and without a doubt we have a winner here for the fans of Electro Gothic and I believe many of them are in Germany situated, so better check this band 2nd CD out at: www.endofyou.net
(Points: 8.2 out of 10)
KALMAH 'FOR THE REVOLUTION' (SPINEFARM RECORDS)
KALMAH from Finland started way back in 1991, yet it took them until 2000 before they would release something official, but since then they have been releasing albums every few years, with as result that 'For the revolution' is now their 5th CD. Musically Folkish Symphonic Power Metal the European way, yet with Death Metal growls and Black Metal screams, kinda like mixing CHILDREN OF BODOM with KORPIKLAANNI. Check it out for yourself at: www.kalmah.com
(Points: 8.0 out of 10)
MOONSORROW 'TULIMYRSKY EP' (SPINEFARM RECORDS)
A new EP of the Finnish band MOONSORROW, although it still has a playing time of 70 minutes (!!!) thanks to the 29 minutes counting opener "Tulimyrsky". The other 4 songs are covers of METALLICA and MERCILESS and 2 never-before released songs. The band was formed back in 1995 and are very popular in Finland, making this their 6th CD so far, but musically it is Underground Black Metal like we heard it before from bands like MARDUK, NECRONOMICON, VADER, BATHORY, etc. Fans of those bands will absolutely love this record, but it has nothing to do with melodies... More info at: www.moonsorrow.com
(Points: -)
SAVAGE HEART 'HELL HOTEL' (INDEPENDENT)
3rd Mini-CD of the Norwegian band SAVAGE HEART, which is filled with very strong quality Melodic Hardrock. 3 songs are included, all uptempo rockers, sounding like a clean version of HELLACOPTERS, although comparisons to a rawer WIG WAM, THE POODLES and such might be better off, well actually they fit in right between all these acts, meaning edgy uptempo Melodic Hardrock, quite catchy sometimes. The songs are titled "Hell Hotel", "More" and "Speed freak". More info at: www.savageheart.nu
(Points: 8.2 out of 10)
DIPTHERIA 'TO WAIT FOR HIRE' (PITCH BLACK RECORDS)
Here we have something special, because the Cyprus based band DIPTHERIA was active in the early/mid 1990s, but sadly never had any breakthrough, so it is a good thing to see a CD filled with their original material from 10+ years ago being released onto CD. The sound is huge, so no dated demos here, but a real full-blown sound. The music is Melodic Metal, a little 80s US Power Metal here and a lot of IRON MAIDEN there, with an epic touch as well, sounding quite impressive. Imagine these guys were only 16 years old at the time, although I suspect the recordings took place a little later than their demo from 1995, which has been included as bonus here. Nevertheless, fans of high class Melodic Metal will probably like this a lot, be sure to check out songs like "I believe", "Save me" and "Living to die?". More info at: www.pitchblackrecords.com
(Points: 8.0 out of 10)
EDWARD 'BACK HOME' (INDEPENDENT)
EDWARD is a band from Finland, formed 5 years ago and they sent me their latest single "Back home". The titletrack is a very strong song, modern and super melodic, very catchy, American orientated and sounding like DAUGHTRY meets SUNRISE AVENUE/THE RASMUS, definitely a chart orientated song! The other song on the single is "First move", another very catchy tune! It's a pity only 2 songs are included, because I would really be interested in knowing how a full-length CD would sound like as this single alone is sounding very promising to say the least! Better check it out for yourself at: www.edwardband.com
(Points: 8.3 out of 10)
ETHERSENS 'ORDINARY DAYS' (SCARLET RECORDS)
'Ordinary days' is the first album of the French band ETHERSENS and it sounds very experimental and out of the ordinary, complicated, technical and to some perhaps a bunch of noise, but if you combine NEVERMORE with PAIN OF SALVATION and add Death Metal and even Gothic Metal, well then you might perhaps get this band. Sometimes the band sounds very aggressive and throws in the most heavy and fast Metal riffs one can imagine (opener "Do never fall alone"), while at other times they sound like a stripped-down version of HIM ("A new morning"). Very experimental actually and perhaps best recommended to all those NEVERMORE fans out there as this is complex technical Progressive Dark Metal at it's best. More info at: www.ethersens.com
(Points: 8.0 out of 10)
JADED SUN 'GYPSY TRIP' (BAD REPUTATION RECORDS)
Formed in 2003, the Irish band JADED SUN made a name pretty quickly and have now released their debut 'Gypsy trip' on the French label BAD REPUTATION RECORDS. Musically they are only a few seconds away from their countrymen of THE ANSWER, which means Classic Rock with some Bluesy and Groovy guitarwork as well as some very strong PAUL RODGERSish Bluesy Soulful lead vocals. This band really breathes the old British Hard Rocksound of BAD COMPANY, although during the ballad "Crave" they are dangerously close to THUNDER. Their singer is what makes this band interesting and perhaps lifts them above all the other bands playing this classic rocksound of the 1970s. Highly recommended to fans of THUNDER, THE ANSWER, WOLFMOTHER, AIRBOURNE, etc. etc. More info at: www.jaded-sun.com
(Points: 8.4 out of 10)
BAIL 'BLOOD RED STAINS' (INDEPENDENT)
Bands like KYUSS and QUEENS OF THE STONE AGE are very popular names in the Stoner Rock genre and of course there are many more lesser-known acts in the genre active. BAIL is one of them, hailing from The Netherlands, they have released a mini-CD titled 'Blood red stains', which sounds quite good. Stoner Rock the genre is of course a mix of BLACK SABBATH Doom Metal riffs, LED ZEPPELIN bluesy guitarwork and Southern Rock kinda vocalwork in the LYNYRD SKYNYRD style, so pure 1970s sounding Classic Rock, yet due to the fact that kinda mix was back then not done, it is a genre which has become quite popular through the 1990s and the 2000s, resulting in many bands playing it and BAIL does it very well on this mini-CD. More info at: www.bail.nl and www.myspace.com/bailrock and e-mail at: info@bail.nl
(Points: 7.9 out of 10)
TWO CHOICES 'LONGEST JOURNEY' (INDEPENDENT)
Formed way back in 1998 when the members were only 14 years old (!), the UK based band TWO CHOICES has now released their first official CD 'Longest journey', a Mini-CD which musically is a typical 2000s product, which means catchy Melodic punky Poprock/Powerpop, sounding like a cross between SUNRISE AVENUE and THE CLICK FIVE. 7 songs are included and especially "Through to you" and "Longest journey" are very catchy tunes. The CD sounds very professional and could easily have been a major label recording. These guys have hit-potential and could well become as popular as SIMPLE PLAN, especially since they are one of the few UK bands playing this typical American style of Punk/Pop/Rock. It's melodic, radio-friendly and still rocks in a style which might attract the open-minded melodic rockfan for sure! Check them out at: www.twochoices.co.uk and www.myspace.com/twochoices and e-mail them at: band@twochoices.co.uk
(Points: 8.2 out of 10)
DAVID MARTIN 'SOMETHING IN YOUR EYES' (ASTONISH RECORDS)
Another new name, DAVID MARTIN comes out of Portland, USA and is playing typical Singer/Songwriter Christian modern day AOR/Poprock, but does it so well, he could actually have a big breakthrough with his first full-length CD 'Something in your eyes'. He looks like he is either playing in Neighbours or he was a lifeguard in Baywatch, but he really is a musician. On his first CD the music tends to hit a more Pop/Rock orientated style, although songs like "I will love you" and "Stand" are going AOR all the way (both reminding me of PHILIP BARDOWELL/STAN BUSH/MITCH MALLOY), without a doubt being the strongest songs on the record. Only these 2 songs remind of those AOR artists, because the rest is Poppier, not bad at all, but more reminding me of something you can hear from JOHN FARNHAM, RICK CUA, BOB CARLISLE, KURT HOWELL and such. David himself is a very well talented singer/songwriter, who already opened for ELTON JOHN and is probably becoming America's next Christian favorite with the release of his debut CD. More info at: www.davidmartin.com and http://www.myspace.com/davidmartin
(Points: 8.0 out of 10)
MONOLITH 'BAKAHYNA BOB BERAC' (RIVA SOUND RECORDS)
The band MONOLITH is coming out of Romania and their new CD sounds like it was record 30 years ago, so what we have here is a bit dated sounding bluesy Classic Rock and Roll, sounding like a cross between WISHBONE ASH, THE EAGLES and URIAH HEEP, yet not of such high level and also a big difference is the fact the band is singing in their own language. Anyway, www.myspace.com/monolithfans will provide you all the info on this band.
(Points: 7.3 out of 10)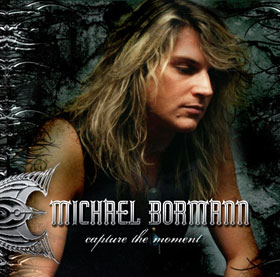 MICHAEL BORMANN 'CAPTURE THE MOMENT' (RMB RECORDS/AOR HEAVEN/ROUGH TRADE)
He has done it again! MICHAEL BORMANN is one of the absolute finest singers in Germany, for 20 years now and sang on so many records, almost lost the count! He is the JEFF SCOTT SOTO of Germany, just in recent years releasing awesome albums with ZENO, BLOODBOUND, REDRUM and a fantastic solo-CD in 2006 titled 'Conspiracy', for which he received Grammy Award nominations (!). Michael sang on many records, but is of course best known as the JADED HEART lead-singer throughout the 1990s, with whom he recorded many great Melodic Hardrockalbums. Actually he only recorded sensational Melodic Hardrockalbums in his career and also the new solo-CD 'Capture the moment' should be added to every Melodic Hardrock collection. It follows the same path as his first solo-CD, although a little less rockier. The sound is huge and he was joined by some other musicians this time, while his earlier albums were a one-man's act. TOMMY DENANDER for example appears a few times, playing guitar and keys as well as co-songwriting. Michael shines as always with his amazing vocal range, never changing and always sounding perfect! Between the 14 included songs, the highlights are the midtempo rockers "When push comes to shove" (DEF LEPPARD meets LOUD AND CLEAR), "I will hold the line", "Don't bother me" (with female singer) and "Glory and pain" (perfect SURVIVOR Boxing Anthem!), the catchy uptempo melo rockers "Live your life", "Half way down" and "For just a little while" as well as the ballads "I wanna hear your voice", "Go going gone" and "Still haven't found it" (very strong semi AOR ballad). Just forget those last few non-MICHAEL BORMANN fronted JADED HEART albums and get the real thing, as this is a great old JADED HEART sounding Melodic Rock Masterpiece!
(Points: 8.8 out of 10)
MILLION 'THRILL OF THE CHASE' (METAL HEAVEN/ROUGH TRADE)
The Swedish band MILLION makes a return on a new label, after their previous label MAJESTIC ROCK RECORDS went up in smoke unfortunately. Musically nothing has changed and their new album sounds like a great Melodic Hardrockalbum, perhaps a bit better than previous albums, so that is a good thing. The band has a very long history, formed in 1989 and already releasing albums in the very early 90s. Now 20 years later the band still sounds very tight and with their new album proof to the world they are a band to be put into the category of high quality Melodic Hardrockbands from Sweden. Happily not as modern sounding as EUROPE, but also not like the classic 80s, however MILLION is still playing pure Melodic Hardrock, with some Metal touches here and there. From start to finish this album offers you during 12 tracks enough pleasure and I am sure fans of the typical Swedish Melodic Hardrock/Metal sound will like this CD a lot. Recommended to fans of NARNIA, NOSTRADAMEUS, RAZORBACK…
(Points: 8.3 out of 10)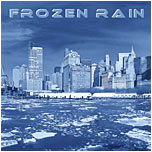 FROZEN RAIN 'FROZEN RAIN' (AVENUE OF ALLIES/MUSIC MEDIA DISTRIBUTION)
AOR from Belgium!!! Well, if we go back into time, we had a great AOR band called K.WEST coming out of Belgium, but that was a very underground kind of band, although the other AOR band I remember is even more obscure, as that was KATE'S DESIRE, whom released this amazing Demo Tape in the middle of the 1990s. Also there was a band called DAKOTA, but with a name like that the confusion with the US legends they also did not have a breakthrough. Then we had a guy called KURT VEREECKE, who recorded some great demos a few years ago. He then informed me he wanted to release something official as a band and look here, FROZEN RAIN is the name of the project and their first CD is official. It has been released on a new German label called AVENUE OF ALLIES and musically FROZEN RAIN is all about pure AOR that is not really far away from acts like STREET TALK, WORK OF ART, MYLAND, HUGO, RADIOACTIVE and such. With a bunch of different Belgian lead singers (quite unknown, but all sounding pretty good actually), great 80s keyboard and guitarwork of KURT VEREECKE and amazing NEAL SCHONish melodic guitarwork of TOMMY DENANDER (here he is again!), FROZEN RAIN's first CD is a must-have for fans of classic FORTUNE/JOURNEYesque Bombastic mid 80s American AOR. The song "Never be a fool again" is the absolute highlight here, which is almost in the same league as the both US bands called FORTUNE (the 1985 MCA signed one-off and the 1990s US band) and it also reminds me a lot of the TOUCH named band of the ROCKY 4 soundtrack classic, so this is CLASSIC 80S AOR at it's best! Other highlights are uptempo AOR rockers like "Park café", "Your love" and "Red light zone". Besides Kurt on keys, guitars, Tommy on guitars and the string of BeNeLux singers, other musicians involved in the FROZEN RAIN project are Jim Santos of NORWAY, Steve Newman of NEWMAN, Daniel Flores of MIND'S EYE and Ollie Oldenburg (ex-ZINATRA). Really recommended to the AOR fans! More info at: www.frozenrain.be and www.myspace.com/frozenrain and www.avenue-of-allies.com
(Points: 8.4 out of 10)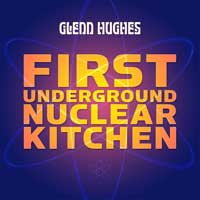 GLENN HUGHES 'FIRST UNDERGROUND NUCLEAR KITCHEN' (FRONTIERS RECORDS/ROUGH TRADE)
GLENN HUGHES returns with a new solo-CD, which musically is slightly different than his usual stuff, as this time he really has headed into his Funk roots and sounds like a STEVIE WONDER rocking out, sorta the stuff he did with TRAPEZE in the 1970s, so with a strong 30-year old type of approach. Although on the other hand it also is not that far removed from the sound of his other solo records, but perhaps a little groovier and funkier. Apart from the HUGHES TURNER PROJECT, sadly Glenn never makes a real Hard Rock record a la his early solo records or something along the lines of his classic HUGHES THRALL album or perhaps his BLACK SABBATH record, because that is to me Glenn at his best. Nevertheless, the fans of GLENN HUGHES will also like this new one of him for sure, yet I would not call it a real sensational album.
(Points: 8.0 out of 10)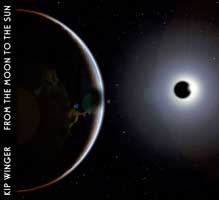 KIP WINGER 'FROM THE MOON TO THE SUN' (FRONTIERS RECORDS/ROUGH TRADE)
The first 3 months gave us some amazing FRONTIERS RECORDS releases, mostly from the newer acts in the AOR/Melodic Rock field. April and May were the major releases of the label, as these were the bands the label was proud of having signed in 2007 (or a few years earlier), but sadly these legendary established acts slightly disappointed, because ASIA, DOKKEN, WHITE LION, GLENN HUGHES and also this new KIP WINGER solo-CD is far removed from the sensational albums released in the 1980s by WINGER and the aforementioned bands. Nevertheless, Kip comes up with a nice record, which is mainly semi-acoustic tingled and has some nice melodies, such as the very strong "Nothing", but it has nothing to do with their timeless classics "Hungry", "Seventeen", "Miles away", "Headed for a heartbreak", "Without the night", etc.
(Points: 8.0 out of 10)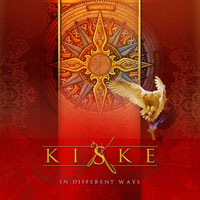 KISKE 'IN DIFFERENT WAYS' (FRONTIERS RECORDS/ROUGH TRADE)
Lead singer MICHAEL KISKE did some great things in the past, such as HELLOWEEN and recently PLACE VENDOME, but sadly also some really boring stuff, like SUPARED. The past few years he has been using his voice for better recordings, like the already mentioned PLACE VENDOME and on new AYREON record, while soon we can hear him on a fantastic record of the new TIMO TOLKI formed band REVOLUTION RENAISSANCE. That will be released next month, along with the new albums of JORN and JOURNEY by FRONTIERS RECORDS on the same day (June 6th), which means the label will release some sensational albums in June, leaving the April/May releases far behind them, because this KISKE album for example is OK for what it is, but not really that interesting I am afraid, as it concerns here MICHAEL KISKE doing re-recordings of songs he recorded in the past, which even includes HELLOWEEN tunes being stripped down to almost Poprock kinda tunes. Michael's voice is still amazing, but I think we can better look forward to his REVOLUTION RENAISSANCE release next month!
(Points: 8.0 out of 10)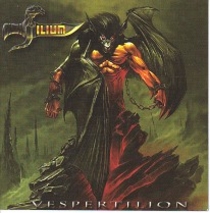 ILIUM 'VESPERTILION' (JUST SAY ROCK RECORDS)
Formed in 1998, the Australian Melodic Metalband has released 2 full-length albums since 2003, while in 2007 their 3rd album 'Vespertilion' was released on JUST SAY ROCK RECORDS, an Australian label. The band's singer left a while ago and for this album LORD TIM sang the vocals. Lord is known for his fantastic work with LORD and DUNGEON. Somehow the final album with DUNGEON, his LORD album and now also this ILIUM record have only been released in Australia and the Far East, which is weird if you consider these are all awesome Melodic Metal releases. The ILIUM album 'Vespertilion' from last year is a very strong album that contains Melodic Metal in the style of DUNGEON, LORD, EYEFEAR, CRIMSON GLORY, QUEENSRYCHE and such. Songs like "Undergods", "Desinence: Beowulf And The Serpent" (amazing long epic tune), "Beowulf: The Peroration", "Romulus And Remus" and "Futility" (fast uptempo) are very sensational Melodic Metal tunes! A must for fans of mentioned bands! Go check them out at: www.myspace.com/iliummetal and more info at: www.justsayrock.com.au
(Points: 8.6 out of 10)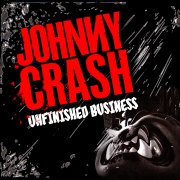 JOHNNY CRASH 'UNFINISHED BUSINESS' (SUNCITY RECORDS)
With 2 members of GUNS'N'ROSES in the line-up of this band, JOHNNY CRASH seems to be more GUNS'N'ROSES than the AXL ROSE fronted version. Anyway, JOHNNY CRASH is one of those many 80s US bands signed to a major label after MOTLEY CRUE and GUNS'N'ROSES had their major breakthrough. Musically they were all about the Sleaze Hardrock, which was so popular 20 years ago. After this style was completely banned after Grunge had entered the scene in 1991, all the bands signed to the major labels were dropped, which believe me were literally hundreds of such bands, including this JOHNNY CRASH! The band however recorded another album in 1992, which never saw the light of day. That album also featured MATT SORUM and DIZZY REED of GUNS'N'ROSES. Happily, our good friends down-under in Australia were keen enough to release the album after all. The sound is crystal clear and up-to-date, basically high class ballsy Sleazy Hardrock that nowadays with bands like DIRTY PENNY and AIRBOURNE is becoming quite popular again. JOHNNY CRASH already did it 20 years ago and now thanks to SUNCITY RECORDS the fans of this original Sleazy Rock and Roll sound can enjoy great rocking tracks like "Damnation alley", "Renegade", "Rock'n'roll suicide" and "Livin' above the law". Better check it out for yourself at: www.suncityrecords.com
(Points: 8.3 out of 10)
V-PROJECT 'NEW MACHINE' (DMV MUSIC)
'New machine' is the 2nd CD of the US based band V-PROJECT, which is labeled as AOR/Melodic Rock, but sadly I could not find any traces of AOR/Melodic Rock on this CD. V-PROJECT is more Classic Rock/Bluesy Rock and reminds one a lot of recent UFO and ZEBRA. DAVID VACCARO from Massachusetts is the leader of this project. He plays all instruments here, as well as doing all the songwriting. Vocals are handled by none-other than ROBIN MCAULEY of SURVIVOR/MSG, but David himself also sings tracks, kinda 50/50 on all tracks. The CD was produced by TOM WERMAN (MOTLEY CRUE, CHEAP TRICK, BOC) and is lyrically all about a car (!) and the songs work their way how to use the car, kinda like a manual, well then consider this as a Rock Opera about a Car I guess (LOL). Anyway, a good CD, with strong Bluesy Classic Rock that definitely will appeal to fans of ROBIN MCAULEY's vocals and musically is something to like if you enjoy BAD COMPANY, UFO, FREE, ZEBRA and such. More info at: www.dmvmusic.com and e-mail at: info@dmvmusic.com
(Points: 8.0 out of 10)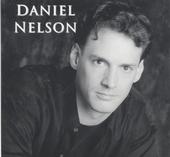 DANIEL NELSON '5 TRACK EP' (AVENUE OF ALLIES/MUSIC MEDIA DISTRIBUTION)
Very calm early 80s Westcoast-Pop/AOR a la AIRPLAY, CHRISTOPHER CROSS, AMBROSIA, DAVID PACK, PAGES, SNEAKER, CHICAGO, JOHN O'BANION, MAXUS, TIM FEEHAN, GREG GUIDRY, TOTO, JAY GRUSKA, JAY GRAYDON, TOMMY KEENE, etc. is what to expect on the 5 tracks counting CD of singer/songwriter DANIEL NELSON. I am almost thinking this is a re-issue of some early 80s major US label release, because back then this type of music was huge! However, DANIEL NELSON is a new singer and the 5 songs are new, with especially the ballads "Camarillo" and "Emily" (a la RICHARD MARX) and the midtempo Poprocker "Here in LA" being the most Westcoast early 80s US type of AOR/Pop songs I have heard in ages. Daniel has got a fantastic voice and fans of mentioned artists will absolutely love DANIEL NELSON's mini-CD, which is available at: www.targetrecords.de and more info at: http://www.myspace.com/nelsontunes and www.avenue-of-allies.com
(Points: 8.2 out of 10)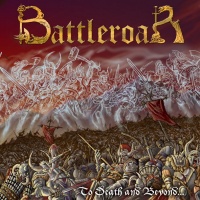 BATTLEROAR 'TO DEATH AND BEYOND' (CRUZ DEL SUR MUSIC/HARD LIFE PROMOTION)
TRUE METAL releases have been lacking a bit lately, but BATTLEROAR from Athens, Greece has released their strongest album so far and perhaps one of the finest True Metal albums in ages. 'To death and beyond' is their 3rd CD and if you combine the best of MANOWAR, CANDLEMASS, CLOVEN HOOF and JAG PANZER you might probably get this release! The sound is huge and songs like "Metal from Hellas", "Born in the 70s", "Hyrkanian blades" and "The wrathforge" show how True Epic Metal should sound like. Combining bombastic sounds, huge guitar riffs with high pitched vocals and sing about the classic Dungeons and Dragons themes are making this CD a true winner for the fans of Evil, Demons, Knights and all things medieval. When listening to the music it feels like you're riding a horse somewhere in Europe during the Medieval times, heading your way to victory while fighting against the army of the Roman Empire and thinking about that one day you will marry the princess and live in a castle on top of the mountain! OK, enough of this fantasy talk as this new BATTLEROAR is a must-have for any True Metalfan out there! More info at: www.myspace.com/battleroar1
(Points: 8.6 out of 10)
DANTESCO 'PAGANO' (CRUZ DEL SUR MUSIC/HARD LIFE PROMOTION)
DANTESCO are a band from the exotic island of Puerto Rico, which for me is probably the first recording to hear from over there! The band is singing in Spanish, have been signed to CRUZ DEL SUR MUSIC, the Italian label which is home for many similar Metalbands, as also DANTESCO is playing Classic Metal, yet with a singer who has a sort of Operatic Bareto kinda voice. The music is comparable to MECRYFUL FATE, KING DIAMOND, CANDLEMASS, yet not of that high level I am afraid, because 'Pagano' suffers from a weaker production and also the included 11 songs (including 2 bonustracks) are not really sensational. The band was formed in 2002, so they have been working quite hard to come up with yet their 2nd CD release and for something out of the Latin America part of the world it sounds pretty good, but at the moment it will be hard to beat the European, Brazilian and American releases in this genre. However for the die-hard Metalfans this might well be interesting to check out. More info at: www.myspace.com/dantescoepico
(Points: 7.8 out of 10)
DUSTSUCKER 'DIABOLO DOMINATION' (LIMB MUSIC/HARD LIFE PROMOTION)
Formed 15 years ago, the band DUSTSUCKER has been very productive the past 4 years, making this their 3rd CD on LIMB MUSIC since 2004. Musically they are playing a mix of Heavy Metal and Rock and Roll, very much comparable to RUNNING WILD, GRAVE DIGGER, REBELLION, so with a sort of 80s Teutonic Metal approach, although I have to admit that it is a little more melodic and basically closer to Rock and Roll than Heavy Metal. The sound is huge and with 12 mostly uptempo songs it is a real straight-forward Rock and Roll record that would do well at Festivals, especially on songs like "Dig your own grave", "Live in sin" and "Right time". Also fans of HELLACOPTERS kinda Rock and Roll might wanna check out this release as it is a damn fine release! More info at: www.dustsucker.de/
(Points: 8.1 out of 10)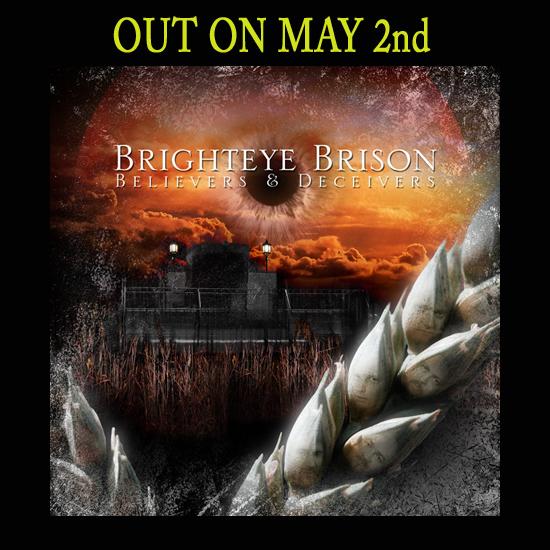 BRIGHTEYE BRISON 'BELIEVERS AND DECEIVERS' (PROGRESS RECORDS)
Formed in 2000, the Swedish band BRIGHTEYE BRISON is about to release their 3rd CD 'Believers and deceivers'. Although playing Progressive Rock, BRIGHTEYE BRISON is quite accessible and reminds one a lot of their countrymen of A.C.T. Opener "Pointless living" is a very strong uptempo Symphonic AOR rocker, but also the only song beneath 6 minutes, as the 3 other songs are very lengthy, with closing track "The grand event" reaching 35 minutes and being a real must-hear for the progrockfans out there! So basically these are 1 AORish track and 3 very long Progrock tunes. The Progrock is quite relaxed actually, close to THE FLOWER KINGS, yet more YES like due to the calmer approach. Check out their site at: www.brighteyebrison.com
(Points: 8.1 out of 10)
KORITNI 'RED LIVE JOINT CD/DVD' (BAD REPUTATION RECORDS)
A two-disc set, which is a CD and a DVD, of the Aussie band KORITNI. It concerns here a live recording of the band. KORITNI is playing Rock and Roll as dirty, mean and sleazy as you can get it, reminding a lot of LA GUNS, GUNS'N'ROSES, AC/DC, THE ANGELS, BRITNY FOX… Not as good as their countrymen of AIRBOURNE, but still this CD/DVD shows they are a good live band to check out. The band is currently working for their next studio-album to be released in 2009, but in the meantime check out this strong CD/DVD release! More info at: www.koritni.com
(Points: 7.9 out of 10)
CONFLICT IN THE SK
Y 'BLINDING EPIPHANIES' (INDEPENDENT)
Upon visiting Conflict In The Sky's website, it is clear that these guys mean business and want to stand alone in the world of music. How many other bands can boast having a 'Quote of the Day' on their website, including wise words from the likes of Aristotle? Hailing from Long Island, New York, Conflict In The Sky, offer up a style of music that they have labelled 'Psychological Alternative Electronic Rock', a very apt title for the blend of driving guitars, pounding drums, clever programming and thought-provoking lyrics. The band fronted by Chris Fullam (Guitarist/Vocalist/Programming/Songwriter) show off their credentials throughout the EP, notably on 'Death Clock', which demonstrates their ability to produce music that intertwines delightfully with their smart lyrics. For example the subtle beat in the background of the intro which mimics that of the ticking of a clock juxtaposed with the faster guitars which lead one to the realisation that one thinks live flies by in no time at all, when really it is going no faster than the speed of a clock's ticking. 'Staring Contest' and 'Exile' see Chito CN (Drums/Percussion) and Al Torres (Bass/Programming) show off what they have to offer as the drumming takes a journey down the road of one of Chito's biggest influences, Danny Carey of Tool. While, Al Torres allows the bass to be the embodiment of the despair and anguish that much of this EP offers by the barrel load. Their self-professed aim is to get the listener thinking and believe me they definitely getting you deliberating over themes such as, death, suicide, loneliness and modern society. The only pitfall being the production, which is found wanting at certain times, particularly when Chris Fullam really lets rip when singing, however, despite this flaw it is hard to ignore this cerebral assault on the music market. Download the EP for free from www.conflictinthesky.com
(Points: 8.0 out of 10/review by Luke Broadbent)
(All reviews by Gabor Kleinbloesem except where noted)