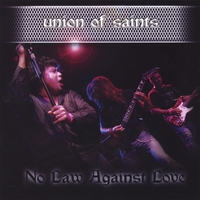 UNION OF SAINTS 'NO LAW AGAINST LOVE' (INDEPENDENT)
2008 has just started and already we are looking at a great new independent band called UNION OF SAINTS. Their CD is filled with high class late 80s American Mainstream Melodic hardrock, with a sound a la TYKETTO/ROX DIAMOND/WHITE SISTER/TOUR DE FORCE/MATTADOR/PROPHET/MIRROR MIRROR, a lot of SLYBOYZ and here and there and some JADED HEART, so pure classic 80s Melodic Rock with a touch of AOR. The band has an incredible lead singer called Dexter Espinoza, who amazes me a lot with his fantastic voice, going up in vocal range without any problem. The sound is quite big and fans of mentioned bands should grab a copy of the band's album asap. Ballads like "Rescue Me" and especially the SLYBOYZ/STRYPERish "Falling Again" besides classic Melodic Rockers, such as "Little Piece of My Heart" and "Save Me Please" (hello TYKETTO!!!) are making this band a proud winner for any 80s Melodic Rockfan out there! I had not heard of them before, but they have already opened for legendary Classic Rockbands, such as TOTO, KANSAS, EDDIE MONEY, MICHAEL SCHENKER, etc. And apparantly 2 very well-known singers have already admitted they like this band (that being Bobby Kimball of TOTO and Jennifer Warnes) and I am sure any melodic rockfan will do too when he has check their websites at: http://cdbaby.com/cd/unionofsaints and http://www.unionofsaints.com/
(Points: 8.6 out of 10)
BONE SHAKER 'BANG...YOU'RE DEAD' (TURKEY VULTURE RECORDS)
Only 2 years ago BONE SHAKER from Wisconsin/USA was formed, but already a CD has been released. The band stands for 80s old-school Heavy Metal that reminds one of GRIM REAPER, OBSESSION, ACCEPT, sort of European/German orientated pure Metal in classic 80s mood. They played as support act for METAL CHURCH and MELIAH RAGE and now they have this CD available, which for any fan of 80s Metal is worth checking out. Not as good as for example a WOLF or DOMINE, but still a nice piece of 80s Metal can be heard here. The bandmembers have a long history behind them and I recommend this band to fans of VICIOUS RUMORS, GRIM REAPER, BREAKER, ACCEPT, TYRANT, VETO, etc. More info at: http://cdbaby.com/cd/boneshaker and http://www.turkeyvulturerecords.com/ and http://www.boneshakerinfo.com/ and http://www.myspace.com/boneshakerinfo
(Points: 8.0 out of 10)
GLITZY GLOW 'WELCOME TO THIS GLOW' (GLITZY MUSIC)
Now this is looking seriously good, a Swedish band with only 2 songs, but they do sound that good, one can only look forward to their upcoming debut CD, which should be out very soon. In the meantime, this CD-single shows GLITZY GLOW performing high class 80s Melodic Rock a la THE POODLES, WIG WAM, WHITE LION and 80s DEF LEPPARD. The songs are called "Welcome to this glow" and "Black and sunny day", both very catchy uptempo rockers. Another Swedish band, of which we are looking forward to their debut CD to be released this year! In the meantime check out their sites at: www.glitzyglow.com and www.myspace.com/glitzyglow and e-mail at: info@glitzyglow.com
(Points: 8.4 out of 10)
MIZZI'S STAMM CAFE 'MIZZI'S STAMM CAFE' (BLACK SAND PRODUCTIONS)
DANIELA HAAG is the backing singer for the Austrian band BLACK SAND and now she has her own CD out under the moniker MIZZI'S STAMM CAFÉ. She sings in German and musically we are looking at calm AOR/Poprock, like a laid-back ROBIN BECK meets BELINDA CARLISLE. Some of the songs are catchy and it rocks here and there, however overall it is a very peaceful ballad orientated album. Daniele has a good voice, which makes it quite nice and pleasant to listen to. Sometimes it reminds me of AMY WINSTON, if anyone remembers her? Check out all info on this release at: www.danielahaag.at and www.rotemizze.at and www.blacksand.at and e-mail at: office@blacksand.at
(Points: 8.0 out of 10)
DOCTOR HELL 'STIR UP THE FIRE' (BAD REPUTATION RECORDS)
French band DOCTOR HELL has that typical raw Rock and Roll sound, which is played by many European bands at the moment, just think of HELLACOPTERS, HARDCORE SUPERSTAR, GLUECIFER, TURBONEGRO, etc. etc. However the origins for this style come out of Australia, where also a lot of new bands are playing this style after AC/DC introduced it in the 1970s. DOCTOR HELL is therefore not doing anything new, but that should be no problem if they do it well. The CD sounds ok, but nothing spectacular, just pulling out 10 Rock and Roll songs, dirty mean and sleazy enough for the fans of mentioned bands to check out at: www.doctorhell.com
(Points: 7.7 out of 10)
GYPSY PISTOLEROS 'PARA SIEMPRE' (BAD REPUTATION RECORDS)
The original UK band GYPSY PISTOLEROS released their debut CD mid 2007 and now it has been re-released for the rest of Europe, with the addition of a few bonustracks. They already sold 20,000 units so far and after hearing the album it might me realize this was a very original band that combines somehow the best of different music genres, melodic rock, glam/sleaze and Gypsy Music (yes, you read that well, GIPSY KINGS style music!). Being not only very original, but also coming up with very strong songs that breathe out melodies and rock, while also featuring a Gypsy approach, this GYPSY PISTOLEROS is a band to watch out for in the near future as they could well become the next big thing! Especially the song "Forever is para siempre" and the cover "Livin' la Vida Luca" are sounding very catchy indeed. Be sure to check out this band asap! More info at: www.gypsypistoleros.com
(Points: 8.3 out of 10)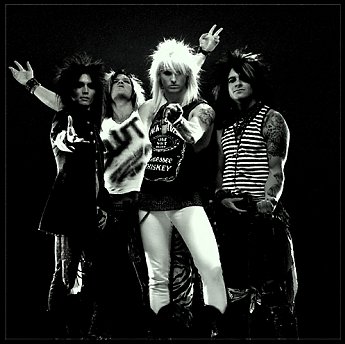 DIRTY PENNY 'TAKE IT SLEEZY' (DIRTY PENNY MUSIC)
In the 1990s JOHNNY LIMA was one of our heroes, being widely covered in one of our earlier issues back in 1996/1997, he was a true Californian Melodic Rocker with a big 80s look and sound. Although he did release some more stuff in the 2000s, it became quiet, until now, because he helped out this Californian band called DIRTY PENNY on their awesome debut CD 'Take it sleezy'. Musically we are looking at classic 80s US Melodic Hardrock with a touch of Glam, imagine a better sounding and better singing version of MOTLEY CRUE, with huge DEF LEPPARD harmonyvocals during the choruses. If this CD was released 25 years ago, well then who knows how much different the rockworld would have looked like, but it's 2007 and despite the fact it's not original, this band comes up with a very catchy classic rock and roll sound that beats the hell out of bands like HARDCORE SUPERSTAR, HELLACOPTERS and such. They come dangerously close to CRASH DIET, yet are a little bit better and tighter in the overall approach. Songs like "Midnight Ride", "Runnin' Wild", "Sleeze Disease" and "Rock" are just breathing out that classic LA sound of the 1980s, without sounding dated, because it just sounds so fresh. This band could well become the next big thing and they should actually replace the long due overrated establishment in the USA of bands like MOTLEY CRUE, DEF LEPPARD and POISON, bands which are still selling out every new best of and every tour each year. Give these guys a shot and let them become the new big band in Glamrock/Melodic Hardrock! Check out their sites at: http://www.myspace.com/dirtypennysucks and http://dirtypennysucks.com and http://cdbaby.com/cd/dirtypenny
(Points: 8.7 out of 10)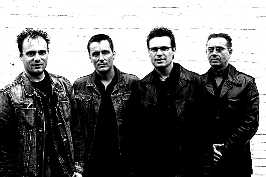 STAKE OUT 'PROMO CDR' (PROMO CDR)
Holland is nowadays not one of the countries to look for new AOR/Melodic Rockbands, but STAKE OUT is the exception. This band from the deep south of The Netherlands is playing a classic 80s AOR/Poprock type of style. They have been influenced by JOURNEY, THE OUTFIELD, RUSH and such. 4 songs are on their demo and I must say, especially the first 2 tracks are very strong uptempo AOR/Melodic Rockers that remind me a lot of the recently released ACTION album on FRONTIERS RECORDS and also 38 SPECIAL circa 'Caught up in you" is a big comparison to mention here. STAKE OUT features an excellent lead singer called Chris Coenen, who also plays guitar and sings harmonies with bassist Michèl Sonnemans. Those first 2 cuts also remind me of AIRRACE somehow, very melodic, with actually superb clean and 80s AOR type of lead- and harmonyvocals. The other 2 songs are more semi-balladish, a bit modern, laid-back and more or less reminding of a SUNRISE AVENUE meets BON JOVI type of sound. Anyway, these guys surprised me and with the addition of perhaps some keyboards, besides going into a bigger studio with an established producer (Dennis Ward would be perfect), I personally think STAKE OUT could easily release a very interesting record. Who knows what the future will bring us! In the meantime, check out their sites at: www.stakeout.nl and http://www.parkstadpopstad.nl/selbands.asp?bId=184&sort=genre and e-mail them at: m.sonnemans@ced-nomex.nl
(Points: 8.3 out of 10)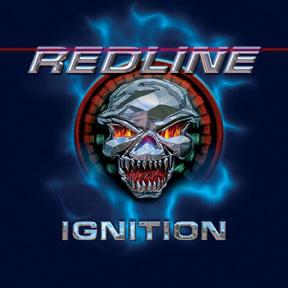 REDLINE 'IGNITION' (ANTARCTIC RECORDS/REDLINE ROCK)
Birmingham/UK has always been a very important city for Rock and Metal, with now another addition in the shape of REDLINE, a band playing high class Classic 80s inspired Melodic Hardrock, which is not far away removed from JADED HEART, HEAVEN'S EDGE and DOKKEN. The band is made up by some veterans of the legendary 80s UK scene, with even members that played in legendary NWOBHM band BITCHES SIN. Anyway, with REDLINE they might have released their strongest effort so far, like said, a true Melodic Hardrock gem that with songs like "King of the mountain", "Twistin' the knife" and "Straight between the eyes" definitely wet the appetite of any JADED HEART fan out there. Not only does the music rock, instrumental it sounds quite perfect and the whole packaging is as good as any label release out there, so without a doubt this REDLINE is worth checking out asap at: http://www.myspace.com/redlinerebellion and www.redlinerock.com and e-mail them at: info@redlinerock.com
(Points: 8.4 out of 10)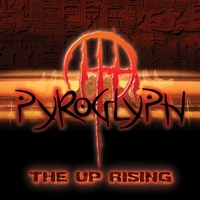 PYROGLYPH 'THE UPRISING' (CRAZY CAJUN MUSIC)
PYROGLYPH is a somewhat strange name for a band, but this is a band from Denver, Colorado which was formed in 2004 and already played as support act for bands like MOLLY HATCHET, KROKUS, BRIDES OF DESTRUCTION, FASTER PUSSYCAT, BUCKCHERRY, SKID ROW, WARRANT, Y&T, L.A. GUNS, CINDERELLA, FIREHOUSE, POISON, SLAUGHTER, TED NUGENT, TESLA, DOKKEN ,GREAT WHITE… so we are definitely talking here about a quality band and their CD also sounds quite good. The music is heavy groovy and typical American, with still some good melodies and here and there a classic 80s US Power Metal approach a la JAG PANZER, VIRGIN STEELE, yet the band is not ashamed to add a bunch of modern touches as well on songs like "Terra plain", "Out in the field" and "Standing in the rain" (even Rapish singing!). The band is at their best during the more classic moments a la JAG PANZER, such as "No fear", "Infinity" (Semi-ballad) and "Killing me with drama" (uptempo piece). Overall however, the band sounds like a mix between NEVERMORE, WIDOWMAKER and JAG PANZER, with sadly some annoying American NWOAHM influences added sometimes. Check them out at: www.pyroglyph.mobi and e-mail them at: hedshopmusic@yahoo.com and also check out their myspace site at: http://www.myspace.com/pyroglyphrocks
(Points: 8.0 out of 10)

MADMAN'S LULLABY 'UNCHAIN MY SOUL' (MADMAN'S MUSIC)
Here we have a band from Campbell, California, USA playing classic 80s Californian Bluesy Melodic Hardrock sounding like a mix between Y&T, GREAT WHITE, MONTROSE, TORA TORA, TESLA and ROUGH CUTT. They definitely hit the spot here, because their CD sounds pretty good and is a must-have for fans of mentioned bands. 10 songs are on their CD and songs like "Hang 'Em High", "Broken Heart" and "No One To Blame" will definitely please the fans of the classic Californian sound. MADMAN'S LULLABY was formed in 2006 and already now have a high quality CD out! They do not sound dated at all, because 'Unchain my soul' has a really up-to date with a heavy Bluesrock touch as well, so better check them out at: http://myspace.com/madmanslullaby
(Points: 8.2 out of 10)

LAVA ENGINE 'DEMO' (DEMO CDR)
Just a demo… unbelievable…! LAVA ENGINE is a Swedish band with a sound that could easily have been coming out of a major label release! 4 songs are included on their demo and without a doubt, what we have here on our hands is perhaps an undiscovered gem at the moment. LAVA ENGINE features an excellent AOR kinda singer called Magnus Florin, who also plays guitar. The band was formed in mid 2006, so they are only 18 months old and already show they are able to create something very sensational, because that is what this LAVA ENGINE basically is. The band combines superb AOR type of VOCALS with high class modern progressive rock, while the songs contain beautiful AOR melodies all over the place, sort of like JADIS meets TOTO. The 4 songs ("Aquarius heart", "Postcard", "Sun and Goldfarm" and "Junkie") are all fantastic songs that contain the best of AOR, Prog and modern Pop/Rock. Also reminding me a bit of the band ALIAS EYE, whom have the same kinda melodic singer. Make sure to check out LAVA ENGINE at: http://www.myspace.com/lavaengine and www.lavaengine.net and e-mail at: anoraq@gmail.com
(Points: 8.7 out of 10)
BILLION DOLLAR BABIES 'STAND YOUR GROUND' (BDB)
We reviewed some recordings of this Swedish band in the past, with the DVD of last year being one of the highlights in the band's career I think, because not many independent bands are able to release a full DVD on their own. Anyway, the band's new 4-track CD 'Stand your ground' kinda blew me away, because it is filled with superb high quality Melodic Hardrock a la THE POODLES. Especially the chorus of "Restless minds" and the guitarsolo of the titletrack "Stand your ground" are from Melodic Rock Heaven, so-called 'Ohrwormer' for any fan of classic TREAT, THE POODLES, TIN DRUM, WIG WAM, BROTHER FIRETRIBE, etc…The band shows they have reached a sensational level with the 4 songs on this CD, so better make sure you check the band out asap at: www.billiondollarbabies.nu and e-mail at: info@billiondollarbabies.nu as these guys are more than label-ready with this EP release!
(Points: 8.7 out of 10)
RENTOKILL 'ANTICHORUS' (NO REASON RECORDS/RUDE RECORDS/SONIC RENDEZVOUS)
Fast, aggressive Punk/Hardcore is what to expect from this Austrian band. Nowhere near as melodic as IGNITE, but with songs like "Primetime killers" and "Collection complete" definitely showing a quality band in the immense huge scene called Punk/Hardcore. The band exists for quite some time now and this is their 2nd release so far. The lyrics are political orientated and take an important part in the music of RENTOKILL, which will mostly be loved by fans of GBH, EXPLOITED, DISCHARGE and such…
(Points: 7.8 out of 10)
WAYNE EDWARDS 'STRUGGLES AND SUCCESS' (FOSSIL RECORDS)
Guitarist WAYNE EDWARDS returns with another fine instrumental Neo-Classical Progmetal release, which has a vocal song titled "Eye to eye", a great CRIMSON GLORY/FATES WARNING type of tune that feature vocals of singer JOHNNY LOKKE. "American way" is one of the songs that is more or less a preview of the man's upcoming new CD, which is a full vocal CD. Wayne is an excellent guitarplayer, whom you can check out at: www.fossilrecords.net
(Points: 7.8 out of 10)
TEMPLE OF DREAMS 'AWAKE IN DREAMLAND' (DEMO CDR)
Another quality Swedish band with a strong demo, although the sound/production of their demo 'Awake in dreamland' is not really good. Happily, the music does sound very well, despite the weaker production quality. TEMPLE OF DREAMS are playing Classic 80s Melodic Hardrock/Metal, reminding of 220 VOLT, MADISON, very early EUROPE, with also some DOKKEN/HEAVEN'S EDGE thrown in here and there. "In the dark" is the highlight here, a lovely semi-ballad a la DOKKEN, by far the best song that also contains great vocalwork. The hidden 5th track "Lady obscene" is a nice uptempo melodic rocker. Fans of classic 80s European Melodic Hardrock (with American DOKKEN influences as well) should check out these guys at: http://www.myspace.com/templeofdreams and e-mail them at templeofdreamsrocks@hotmail.com
(Points: 8.0 out of 10)
DEGRADEAD 'TIL DEATH DO US APART' (DOCKYARD 1/ROCK INC)
DEGRADEAD is a new Swedish band with a huge sound on their debut CD 'Til death do us apart'. They remind one of INTO ETERNITY, yet that Canadian band was much better in writing classic hooklines and catchy melodic choruses than this DEGRADEAD. Both bands do have in common that they play Melodic Death Metal, but DEGRADEAD is way less melodic and memorable and is actually more a Death Metal with a few melodic lines here and there, so I am afraid this one is only interesting for the people who thought INTO ETERNITY was a bit too melodic. There is too much growling and screaming going on here, which makes them half as good as INTO ETERNITY or MERCENARY. Nevertheless, the sound is big and with a song like "Burned" they do have a nice melodic chorus on their first CD, but I am afraid this is only recommended to Death Metalfans!
(Points: 8.1 out of 10)
CANDELA 'REFLECT' (DEMO)
Formed 7 years ago, the German band CANDELA has gone through some line-up changes, with different lead singer and after hearing their new demo I am not sure the current singer is able to make the band sound sensational, but remember EDGUY in their early years, who also did not sound good at all and later became one of the premier German Melodic Metal bands. CANDELA is also playing Melodic Metal and well, they do it quite well on the 6 included tracks on their demo. Early EDGUY is a good comparison I think and better check them out yourself if you're a fan of typical Melodic Metal of the German kind, then go to: www.candela-metal.de and e-mail them at: info@candela-metal.de
(Points: 7.9 out of 10)
CIN SEDDI 'PROMO CD' (PROMO CD)
I know Turkey has a lot of Rock and Metal bands to offer, but this CIN SEDDI has sort of an own sound that sounds very melodic. In fact, CIN SEDDI sounds like a Melodic Rockband to my ears. I do not have that much info on the band and with the exception of an English sung track, the band is mainly singing in the Turkish language and also their site and all additional info is in this Arabian language. Nevertheless, the music sounds very good. CIN SEDDI is a female fronted Melodic Rockband and their CD contains 7 tracks in total, 4 originals of which 2 are also included as an acoustic version and the aforementioned 1 English track titled "Call my name". Like I said, the music is Melodic Rock with elements of Gothic and Metal here and there, as well as some traditional Turkish influences. Check out the band for yourself at: http://cinseddi.com and www.myspace.com/cinseddi and e-mail at: info@cinseddi.com
(Points: 8.1 out of 10)
MUDVAYNE 'BY THE PEOPLE FOR THE PEOPLE' (SONY BMG MUSIC/EPIC/ROUGH TRADE)
I never was and never will become a big fan of the US band MUDVAYNE. This new CD of them contains a bunch of rare tracks and if you ask me, they would have never released it, because this is one of the worst CDs I have heard in ages! Please ignore this!
(Points: 2.2 out of 10)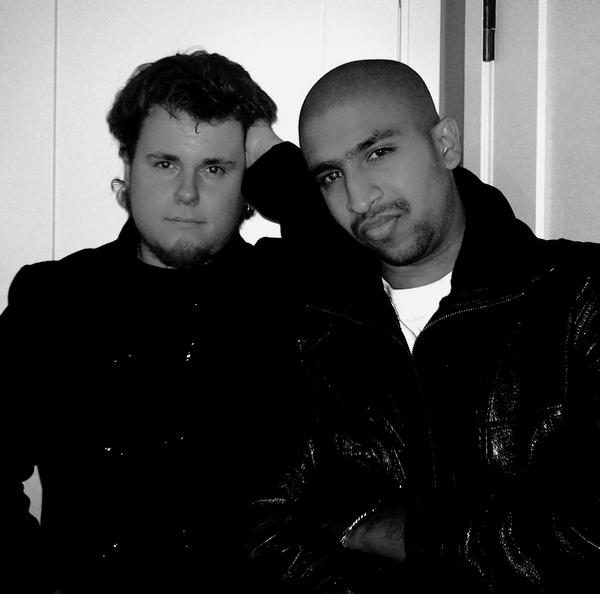 FANTASY CHILD 'DARE TO LOVE EP' (DEMO CDR)
Well... well... well... 2007 already brought us many new Scandi AOR sensations out of the demo underground and 2008 has just started and already the new bands from mainly Sweden and Finland delivering AOR demos of a very high level are already landing on our desk. FANTASY CHILD is by far one of the most professional sounding AOR bands around at the moment. FANTASY CHILD comes out of Sweden and consists of PLATITUDE member Kristofer von Wachenfeldt (Lead Vocals, Keyboards, Guitars) and Michael Sjöö (Drums, Bass, Vocals), both also playing in the band SEVEN TEARS and their 4 tracks counting demo CDR they recorded as FANTASY CHILD contains AOR of an incredible high level, easily reaching the sound of classic 80s AOR of bands like AVIATOR, AGENT, WHITE SISTER, GIANT, SIGNAL, ROXUS, ATLANTIC, 1st FM... Big sound, big keys, amazing vocalwork, basically superb AOR, as good as last year's WORK OF ART, with FANTASY CHILD being a little rockier, although 2 songs also feature a saxsolo a la BOULEVARD. "Whatever It Takes" is the best song on the demo, being a lovely piece of classic 80s AOR! "Heaven In Your Eyes" is smooth AOR that brings forward clear memories of JOURNEY/STREET TALK/BOULEVARD... The keyboards/synthesizers are pure 80s AOR, with excellent vocals, hooks and choruses all over the place, basically all together a very fresh sound, although still being pure 80s AOR for sure, also a bit reminding of GRAND ILLUSION. This band will not be unsigned for a long time trust me, because it screams out for a label deal with such an incredible high level on just 4 demo tracks! More info at: http://www.myspace.com/fantasychildmusic
(Points: 8.9 out of 10)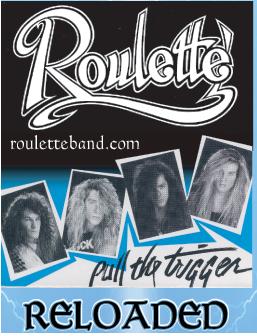 ROULETTE 'PULL THE TRIGGER/RELOADED' (INDEPENDENT)
The 1980s saw quite a lot bands named ROULETTE, coming out of all parts of the world. The ROULETTE CD currently released by members of the band that made a name in and around Detroit back in the late 80s contains high quality typical late 80s American Melodic Mainstream Hardrock/Poser Hair Metal. The band released one album in 1990 titled 'Pull The Trigger' that was never released on CD until now, because besides the album also a bunch of demos have been included, making this a true full-length CD of Detroit's ROULETTE. Musically sounding like a cross between XYZ, DOKKEN, HEAVEN'S EDGE, LILLIAN AXE, FIREHOUSE, STEELHEART and TRIXTER, this band could have easily been on a major label back in 1990. If you're a fan of Hair Metal the late 1980s US style, better make sure you get this release asap! More info at: www.rouletteband.com and http://www.myspace.com/roulettedetroit
(Points: 8.3 out of 10)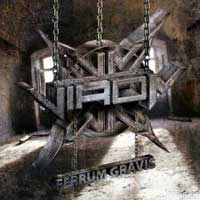 VIRON 'FERRUM GRAVIS' (METAL HEAVEN/ROUGH TRADE)
The German band VIRON released their debut a few years ago, an album with the title 'NWOGHM' refering to the NWOBHM movement from the early 80s, but musically typical German Metal style. Now they are back with a rather strong new album, which contains a sort of mix between classic 80s Teutonic German Metal, 80s US Melodic Metal and modern Power Metal, kinda like BRAINSTORM/SYMPHORCE meets METAL CHURCH, sometimes straight-forward and at other times more epic. Especially when the band goes into epic waters, it becomes quite sensational in the last couple of songs, such as "Playground for Billions" and "Sniper" (a 12-minutes counting song). The band made a switch from label, from the Greek SONIC AGE RECORDS to the German METAL HEAVEN label. Maybe not a super sensational album, but still a quality record, recommended to fans of True Metal!
(Points: 8.1 out of 10)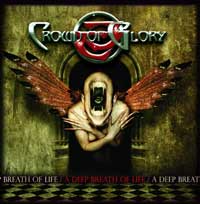 CROWN OF GLORY 'A DEEP BREATH OF LIFE' (METAL HEAVEN/ROUGH TRADE)
Formed almost 10 years ago, the Swiss band CROWN OF GLORY already released a few mini-albums independently which we also reviewed in the past, but 'A Deep Breath Of Life' is their debut full-length CD. They signed with the German label METAL HEAVEN and quite surprisingly the record is quite sensational actually. Maybe far from original, this is without a doubt a must-have for the fans of fast European Melodic (Power) Metal in the style of KAMELOT, SONATA ARCTICA, LABYRINTH, VISION DIVINE, STRATOVARIUS, ROYAL HUNT etc. etc... The album was mixed by DENNIS WARD (PC'69) and also features Tom S. Englund, lead singer of Swedish Progressive Metal band EVERGREY, as guest singer on the track "The Raven's Flight". What you basically get is a very strong album from start to finish, with some very catchy melodies besides high level musicianship. Songs like "Inspiration", "Mirror, Mirror" and "See you rise" are reflecting the kind of style which will be loved by fans of mentioned bands, whom can find out more info on CROWN OF GLORY at: www.crown-of-glory.ch and http://www.myspace.com/crownofglorych
(Points: 8.5 out of 10)
THE BANSHEE 'PUBLIC TALKS' (CARGO RECORDS/SONIC RENDEZVOUS)
Out of Italy comes THE BANSHEE, a punkrockband that sounds like the 1979 UK movement, reminding of THE UNDERTONES/THE BUZZCOCKS and such, although also THE KINKS and ARCTIC MONKEYS come to mind here and there, so very British Rock orientated. For an Italian band they do sound pretty good on their 'Public talks' debut CD, although far from original if you consider the amount of similar bands out of the UK playing this style. Nevertheless, THE BANSHEE does do it very well and you can check out more info on them at: www.banshee.it
(Points: 8.1 out of 10)
THE SODA POP KIDS 'TEEN BOP DREAM' (FULL BREACH KICKS/SONIC RENDEZVOUS)
THE SODA POP KIDS are from Portland, Oregon, USA and at first sight I thought this was a re-issue of a 70s record, because musically they look and sound like a pure NY DOLLS/STOOGES/HANOI ROCKS kinda 70S GLITTER rock and rollband, which is catchy too, especially in songs like "Saturday every day", "Fell in love at the Arcade" (Punkish) and "The terrestrial twist" (THE SWEET). However, this is a true new band with a CD recorded in 2007, so definitely something new but on the other hand borrowed very well from the past. More info at: http://www.myspace.com/thesodapopkids and http://www.thesodapopkids.com
(Points: 8.0 out of 10)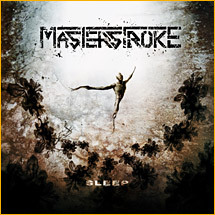 MASTERSTROKE 'SLEEP' (DYNAMIC ARTS RECORDS/SONIC RENDEZVOUS)
'Sleep' is the 2nd album of the Finnish band MASTERSTROKE. 'Sleep' is a very strong album that can easily be seen as a high quality Melodic Metal release that combines the best of bands like JAG PANZER, MYSTIC PROPHECY and ICED EARTH. Although the sound is very heavy, it still is very melodic and anyone into Power Metal US 80s style a la ICED EARTH is gonna love this record. Although there are keyboards here and there, it is a very powerful guitar metal riff based album, sounding quite huge and especially the songs "Another Failure" (uptempo melodic power metal a la MYSTIC PROPHECY), "The Circle", "Being Me" and "Final Journey" are really fantastic. The JAG PANZER influences can be heard in the titletrack, but overall the new MASTERSTROKE comes across like the perfect mix between MYSTIC PROPHECY and ICED EARTH. Check it out for yourself at: http://www.masterstroke.info and http://www.myspace.com/masterstrokefinland
(Points: 8.7 out of 10)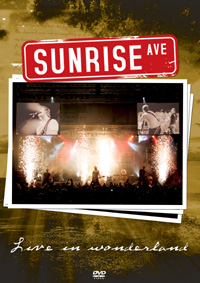 SUNRISE AVENUE 'LIVE IN WONDERLAND DVD' (BONNIER AMIGO MUSIC)
One of the most successful new bands in the past few years is definitely SUNRISE AVENUE, whom are filling the gap their fellow Finnish countrymen THE RASMUS created after their milestone album 'Dead Letters' 4 years ago. The band's big break was in 2006 when they released their debut and the incredible single "Fairytale gone bad", a song which belongs to one of the best selling songs of the past few years in Europe. In Finland they are superstars, but also Germany and some other countries in Europe completely fell in love with this Melodic Poprockers. Their debut CD 'On the Way to Wonderland' was filled with some incredible catchy Melodic Poprock that was a cry away from BRYAN ADAMS, THE OUTFIELD, THE HOOTERS and THE RASMUS, yet with an own identity. The band did a lot of gigs and their performance in Cologne, Germany was filmed and now a DVD of that performance has been released. All the songs of their debut were played, with even an unreleased cut here and there, a drumsolo and there you have a 60+ minutes counting excellent performance of this great new rockband. They are not that new, because the origins of the band go back to the early 90s, with singer/songwriter/guitarist Samu Haber being the prime member of the band and already playing in the band SUNRISE back then, although as SUNRISE AVENUE it all became professional in the early/mid 2000s. Besides the whole album performance on the 'Live in Wonderland' DVD, there is also some backstage footage and an interview song-by-song video includes as a bonus, making this still a 140+ minutes counting DVD, worthy for any fan of the band and a very good introduction to this excellent Finnish band. All info can be found at: www.sunriseave.com
(Points: 8.9 out of 10)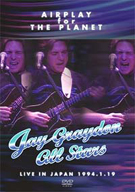 JAY GRAYDON 'AIRPLAY FOR THE PLANET ALL STARS DVD' (ISOL DISCOS ORGANIZATION/WARP RECORDS/JAPAN IMPORT)
Nowadays almost 80% of the DVD releases contain material recorded over the past few years, but I do feel very strong about the fact that people would be more interested in seeing old material released on DVD, then I am speaking about rare performances of acts or projects only a few people were able to witness. Of course in the past it was not that easy to film certain performances, especially when it was considered a smaller act, but trust me that a lot of performances were filmed in the past and that makes a DVD like the one of JAY GRAYDON a very interesting piece to check out. The performance of JAY GRAYDON and his ALL STARS was very rare as it was part of a small Japanese Tour, featuring members of TOTO, CHICAGO, and of course JAY GRAYDON himself. Jay is a very well-known musician, who mainly was active in the 1980s when he played as a session musician/producer on many Pop, R&B and also some AOR/Rockalbums. For the Westcoast/AOR fanatics among us, Jay is of course also known as a member of the legendary AIRPLAY record from 1979 and his solo-albums, the PLANET 3 albums and his work with CLIF MAGNESS, as those were all top-of-the-bill AOR records. The DVD released in Japan contains a rare 1994 performance of Jay and some of the most well-known musicians of the Westcoast-scene, such as singer/keyboardplayer BILL CHAMPLIN, singer JOSEPH WILLIAMS, TOTO keyboardplayer Steve Porcaro, keyboardplayer JOHN VAN TONGEREN, etc. etc. A very unique performance with a very special set-list that contains songs Jay played on, contributed on or produced throughout his career, with as most remarkable songs by AIRPLAY and PLANET 3. The absolute highlight is "Stranded", as closing track, the classic AOR rocker of AIRPLAY from almost 30 years ago! However, mainly this is musically a poppish Westcoast affair with excellent musicianship and the incredible thing is that they did not even practice much, just basically doing some sort of jamming on a lot of the songs, so what you get is a very nice TOTOish laid-back Westcoast performance from start to finish. The footage is very rare, so very interesting to watch despite the fact that the quality is not as good as the major label DVD releases. On the other hand, a fan of Westcoast Pop/Rock will absolutely love this DVD, which shows that Jay is an excellent guitarplayer too! It's absolutely stunning to see such a rare performance on DVD and let's hope more of these unique performances will be released on DVD. All info on the JAY GRAYDON DVD can be found at: www.jaygraydon.com
(Points: 8.5 out of 10)
JETBOY 'THE GLAM YEARS MOVIE AND CD+DVD' (DEADLINE/MDVD USA IMPORT)
The 1980s were very much based on signing each band that had weird funny looking hairdo's that went straight up into the sky. If you did not had the hair you could forget about a deal with a major label. JETBOY was also such a Hair Metal band, over hyped and actually quite a standard band (a la D'MOLLS). Nevertheless they were OK I guess, playing typical Punky Glamrock and Roll, which on this new release is perfectly showcased. This concerns a CD and DVD release. The sound and video footage of the featured concert on the DVD is quite average, but the 60+ minutes counting story/bio on JETBOY is a very nice feature to watch and gives you all the insights on JETBOY you ever wanted to know or did/do not want to know. The CD accompanied with this DVD release contains 20 rare and unreleased tracks the band demoed in their short-lived career, with of course as most well-known song "Feel the shake" in 2 different versions than the original album track (1987 and 2007 version). Check out all about the band at: http://www.jetboyrocks.com and http://www.myspace.com/jetboyrocks
(Points: 8.2 out of 10)
DIRTY PASSION 'DEMO' (DEMO CDR)
Sweden and Glamrock, I do not know what it is, but the band just keep on coming our way. DIRTY PASSION is yet another band playing classic LA Glamrock with Melodic Hardrock influences, kinda like throwing bands such as WHITE LION, DEF LEPPARD, POISON, RATT and DOKKEN in one big melting pot, with as result a catchy demo, because that's what DIRTY PASSION has recorded. Only 3 songs, but all of them very catchy and quite strong, even sometimes reaching THE POODLES/WIG WAM quality on the tracks "Stand up" and "I'm to blame". Better check out these guys asap at: www.dirtypassion.net and e-mail them at: info@dirtypassion.net
(Points: 8.2 out of 10)
WREN 'WREN' (INDEPENDENT)
Good to see that Australia also has female fronted Gothic Metal to offer. WREN is the name of the band and their mixture of smooth female gothic like female vocals, sweet melodies and some very heavy groovy modern Metal guitar riffs is sounding very impressive actually. They sound like a mix between THE GATHERING and EVANESCENCE, despite the fact they have only released an independent CD, because the sound is quite huge and very professional. A band to watch out for, so better check them out at: http://www.MYSPACE.COM/WRENSPACE and e-mail them at: wren_band@hotmail.com
(Points: 8.2 out of 10)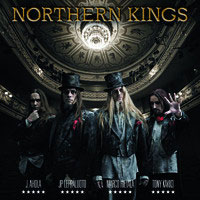 NORTHERN KINGS 'REBORN' (WARNER MUSIC FINLAND)
The past few years there has been an enormous blast from the past resurrection in the shape of covers albums. Nearly every major act did a full CD featuring covers of songs from the past, sometimes covering well-known tunes, but also obscure songs were covered by bands like QUEENSRYCHE, DEF LEPPARD, TESLA, etc. etc. As a sort of 'joke reaction', but nevertheless releasing a very professional and high quality CD, the project NORTHERN KINGS in Finland has been causing a lot of stir in the Finnish charts with their covers of classic 80s top 40 tunes. Funny thing is that we get to hear Melodic Metal versions of mainly 80s Pop tunes, so really giving these songs a new dimension. The superband NORTHERN KINGS consists of the singers Marco Hietala (NIGHTWISH, TAROT), Tony Kakko (SONATA ARCTICA), J Ahola (TERASBETONI) and JP Leppäluoto (CHARON). Together they recorded a very strong high quality album, which contains covers of classic 80s tunes like "Don't Stop Believin'", "We Don't Need Another Hero", "Broken Wings", "Rebel Yell", "Ashes To Ashes", "I Just Died In Your Arms", "Sledgehammer", "In The Air Tonight" and "Hello", songs we all can sing along in our deepest dreams. However, the versions of NORTHERN KINGS are very interesting to hear, especially "We Don't Need Another Hero" (TINA TURNER's cover is done very well, with a slightly different way of singing the chorus), "I Just Died In Your Arms" (starting very slow as a ballad of the original semi-rocker by THE OUTFIELD, but getting rockier towards the end) and "Hello" (a melodic rock version of this piano-ballad by LIONEL RICHIE). Definitely a covers albums to listen to a few times more, which is in contrast to all the other boring covers albums released the past few years. More info at: http://www.myspace.com/northernkings
(Points: 8.5 out of 10)
KATRA 'KATRA' (EDEL MUSIC FINLAND)
KATRA is a Finnish band based around female singer KATRA. Founded in the summer of 2006, KATRA found quickly their way to fame and glory, when they participated in Finland's Eurovision Song contest in the beginning of 2007. They did not win, because HANNAH PAKARINEN (of whom we also reviewed her CD last year) won, but KATRA were able to perform on national TV in front of almost 2 million viewers. This made it possible for the band to quickly record an album, especially when they were signed by a big label (EDEL MUSIC), giving the CD a huge professional sound. Musically not really original, although singing in Finnish, it moves somewhere between WITHIN TEMPTATION and NIGHTWISH. Songs like "Luominen" and "Haukka" are very strong and are just two examples of this rather great album. The band was recently been approached by NAPALM RECORDS, as they would like to release an English edition of the CD, good move, but in the meantime check out their music at: http://www.myspace.com/katramusic and http://www.katra.fi
(Points: 8.5 out of 10)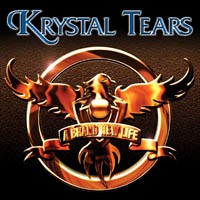 KRYSTAL TEARS 'A BRAND NEW LIFE' (UNIVERSAL MUSIC BRAZIL)
A few years ago we reviewed a demo CDR of the Brazilian band KRYSTAL TEARS and already back then I was very impressed about them. Apparently they released a full-length CD, which was distributed in Brazil through UNIVERSAL MUSIC in 2005. Almost 3 years later we finally are able to talk about this sensational release, because basically 'A brand new life' is a superb melodic rockalbum in the style of JADED HEART, 80s DOKKEN, BURN SCORPIONS, etc., reaching a very high level, especially thanks to their excellent singer Roberto Sans, who reminds me of KIMMO BLOOM of URBAN TALE meets JON BON JOVI circa 1985, although the best comparison is JADED HEART with MICHAEL BORMANN! Recorded at the Full Sound studios in Rio de Janeiro between June and October 2005, the CD contains 13 tracks that sound very professional. Highlights are the uptempo melodic rockers "Withered Roses", "Prisoner of Your Love" (TYKETTO "Wings" meets BON JOVI 1987 with NELSON "After the rain" thrown in), "Dreams", "Crystal Tears", "Reason to Fight" and "Everlasting Faith (For The Right to Live in Dignity)". Without a doubt a sensational release, must-have for any Melodic Rockfan. More info at: http://www.krystaltears.com and http://www.myspace.com/officialkrystaltears and e-mail them at: krystaltears@krystaltears.com
(Points: 8.7 out of 10)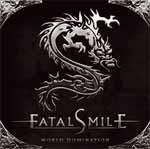 FATAL SMILE 'WORLD DOMINATION' (LOCOMOTIVE MUSIC/ROCK INC)
The Swedish band FATAL SMILE was formed in 1995 and 'World domination' is their 3rd album. Musically very groovy, quite heavy and closer to a BACKYARD BABIES than THE POODLES. Although very Rock'N'Roll and 80s influenced (CRUE/SKID ROW), FATAL SMILE is way heavier, despite looking like VINCE NEIL/CRUE. The band's new CD was mixed by Michael Wagener (METALLICA, OZZY, MOTLEY CRUE, RATT, STRYPER, SKID ROW, etc. etc.). Some songs sound a little like GOTTHARD, yet with huge Metal riffs and less melodic (especially in the vocal department), because the band added a bunch of modern touches too. So they sound-up-to date and with songs like "S.O.B.", "Too Far Down", "Run For Your Life" and "Eve Of War" fans of modern sounding Melodic Heavy Rock with groovy Metal guitar riffs will be liking this release for sure. More info at: www.myspace.com/fatalsmile1
(Points: 8.1 out of 10)

HELLCITY 13 'HELLCITY 13' (BREAK A LEG ENTERTAINMENT/PLAYGROUND MUSIC/ IMPORT FINLAND)
HELLCITY 13 from Finland are a band with a female and a male singer, playing typical Finnish Rock/Metal, with some very diverse influences, because they combine elements of Gothic, Melodic Rock, Sleaze and Metal into an exciting style, which is pretty catchy too. 10 songs are included and although THE 69 EYES and HIM are clear influences, the band has developed a sort of own sound, which especially in songs like the uptempo melodic rockers "Masquerade", "Dead End", "Is Anybody Out There" and "Yesterday's News" sound actually quite sensational, also reminding me a bit of LOVEX from 2006. The mixture of female and male vocals sets them apart from most other bands. The video for their first single "In Love With Love" even stars OX from Lordi and therefore already has made it's way to a lot of new fans. HELLCITY 13 definitely shows they are one of those great new bands from Finland to watch out for in the future, as already this debut CD gives you a perfect view on the band's strong diverse yet melodic rock/metal sound. More info at: http://www.hellcity13.com
(Points: 8.5 out of 10)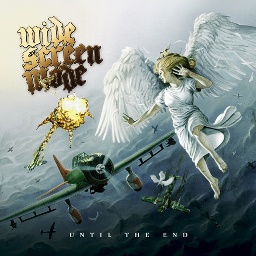 WIDESCREEN MODE 'UNTIL THE END' (DARK SENTIMENTS/PLAYGROUND MUSIC/IMPORT FINLAND)
The Finnish band WIDESCREEN MODE found their ashes in the early 90s, when several members already played together in a band. However, in 2003 the band was official formed and they rapidly began building a reputation, which resulted in a sort of MTV Finland break due to a battle of the bands competition. The band scored a few number 1 hitsingles in Finland in late 2007, with now their debut CD being released on PLAYGROUND MUSIC. Musically speaking WIDESCREEN MODE are combining several styles, such as Doom, Progmetal, American Nu-Metal, Gothic and Melodic Finnish Metal, with as result they sound like a mix between SAVATAGE, EVERGREY, SKILLET, DREAM THEATER and THREE DAYS GRACE. The songs are sounding a bit dark and sometimes aggressive, but almost every song also features a very catchy melodic memorable choruses, with as absolute highlights "Dead inside", "Not alright", "Escape the world" and "And we both now". The band does not add a lot of instrumental genius a la DREAM THEATER, but concentrate on making each song memorable, yet modern sounding, thanks to a mix of melodic vocal lines/choruses and aggressive modern metal guitar riffs, basically combining the best of American and European Metal with a pleasant radio-ready chorus added. EVERGREY meets THREE DAYS GRACE/DISTURBED is my best description! Check out all info on them at: www.widescreenmode.com and http://profile.myspace.com/widescreenmode
(Points: 8.4 out of 10)
THOUSAND LAKES 'BEYOND TIME AND SPACE' (INDEPENDENT)
Classic Melodic Metal in typical 80s style is what the Luxemburg based band THOUSAND LAKES is bringing us on their debut album 'Beyond time and space'. It reminds me a lot of legendary Belgian band KILLER, with some ACCEPT/MAIDEN/SAXON riffs here and there, so all in all indeed very 80s Metal sounding. The band was formed in October 1996 by Steve Melsen (guitar), Phil Kessel (drums), Corneille Hoffmann (guitar), Daniel Fastro (bass), Armand Thies (vocals). Lead singer Armand was replaced in February 1997 by Rony Willems, who since then is responsible for the lyrics as well. In 1998 they released their first 4-track CD titled 'Sphere', but it took some more years to release a real full-length CD, but in 2003 their second CD, an album called 'Gardens Of Shirkadath' was released. Another 5 years later, with new 2 replacements for original bassist Daniel Fastro, Claude Ewert became the new bassist, with whom THOUSAND LAKES recorded this new CD. Pure 80s Heavy Metal, which will be loved by fans of KILLER, SAXON, MAIDEN, WARRIOR, ANVIL and such, with especially the guitarwork sounding very impressive. More info at: http://www.thousandlakes.lu
(Points: 8.1 out of 10)
DARK AGE 'MINUS EXITUS' (REMEDY RECORDS/ROCK INC)
Here we have another band mixing Death growls with clean Melodic choruses and a Progressive Metal instrumental back-up, like we have seen from many other bands the past few years, such as INTO ETERNITY and MERCENARY, so-called Melodic Death Metal. Although not bad and with a huge sound/production, there is a bit too much death growls on this album. Some of the choruses are very strong, but in the end the album is only interesting if you don't mind there is more death metal than melodic metal on each song of the new CD of DARK AGE.
(Points: 7.7 out of 10)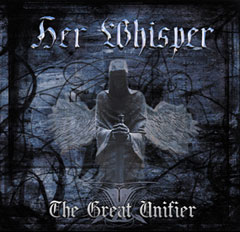 HER WHISPER 'THE GREAT UNIFIER' (STF RECORDS)
HER WHISPER is a Swedish band formed in 2004 under the name DRAGONFLY. After changing their name into HER WHISPER, the band started working on their debut CD, but sadly the following years were a hard time for the band, because they were not able to release the CD, despite the interest of 2 Italian labels (ADRENALINE RECORDS and UNDERGROUND SYMPHONY), both of whom are known for their rather hard-to-work-with attitude and so the band turned to STF RECORDS, a very enthusiastic and dedicated label from Germany on which the Swedish band released their first CD 'Children of the Black Soil' back in 2006. Already 2 years later this album gets a follow-up in the shape of 'The great unifier'. Musically we get to hear a sort of typical European Melodic Symphonic (Power) Metal sound that has elements of KAMELOT, VISION DIVINE and DOMINE, combining strong melodic vocal lines with twin-guitarwork and bombastic classical keyboardsounds. The CD was mixed and mastered by Fredrik Groth (THE STORYTELLER). 11 tracks are included and especially "Artificial intelligence", "Emperor of sorrow" and "Sinner's paradise" are very good tunes. The sound also reminds me a bit of FELONY, PAGAN'S MIND, CIRCUS MAXIMUS, PYRAMAZE, ANDROMEDA and such Prog/Power Metalbands. Better check out the band's sites for more info at: www.herwhisper.net and www.herwhisper.net/
(Points: 8.2 out of 10)
KRYPTERIUM 'CONTROL CD' (TRITON RECORDS)
I am afraid this CD is only interesting If you're into Brutal Death Metal, because that is what this Idaho/USA based band is all about. More info at: http://www.myspace.com/kryterium
(Points: -)
OFF TOPIC 'SIN MIEDO' (LAUSAN RECORDS)
OFF TOPIC are a (Madrid based) Spanish band playing strong Melodic Hardrock/Metal on their first CD 'Sin miedo'. They were formed back in 2006 and have a female singer called Rosa. Sometimes reminding of a heavier NEXX, DARK MOOR and DARNA, but also some typical Spanish sounds (TIERRA SANTA, AVALANCH, SARATOGA), because they also sing in the Spanish language. Some of the songs on their debut contain really impressive melodies, such as the midtempo "Alejate de mi", "Alma Mortal" (quite lovely superstrong melodic chorus) and "Cogeme". If you like NEXX and DARNA, you will love OFF TOPIC as well, because they combine classic 80s Hardrock/Metal riffs with AOR melodies. With a better production, they could easily turn out to one of the better Spanish bands out there! More info at: http://www.grupo-offtopic.com and http://www.grupo-offtopic.com/ and e-mail at: contacto@grupo-offtopic.com
(Points: 8.3 out of 10)
STUCK MOJO 'SOUTHERN BORN KILLERS' (NAPALM RECORDS)
STUCK MOJO were one of the first White Rap/Hip-Hop Metalbands in America and sadly paved the way for many bands in the 1990s to play this Crossover Metal style, which made bands like LINKIN PARK, SLIPKNOT, PANTERA, CROWBAR and such very popular. STUCK MOJO never became that big and their new CD is something you will love if you're into any of the mentioned bands. The only thing that's sets them apart are the melodic choruses here and there (some pretty good a la TALISMAN), but overall there is too much rapping going on outside the choruses on their CD, so imagine a mix between TALISMAN, LIVING COLOUR/24-Z SPYS and LINKIN PARK when checking out this STUCK MOJO.
(Points: 7.0 out of 10)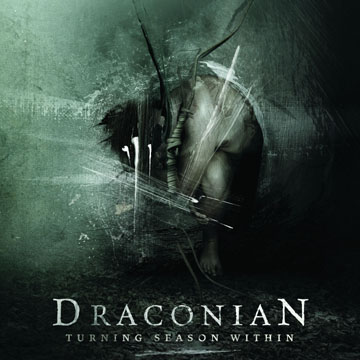 DRACONIAN 'TURNING SEASON WITHIN' (NAPALM RECORDS)
The Swedish band DRACONIAN was formed way back in 1994 and already released a bunch of albums since then, with 'Turning season within' being their 4th CD. The band mixes Doom and Gothic Metal, with very sweet clean melodic vocals of female singer LISA JOHANSSON and brutal death growls of male singer ANDERS JACOBSSON, yet with memorable choruses on their 9 slow to midtempo type of dark Metal guitar riff orientated songs on their new album. "When I wake" and "Earthbound" are the perfect examples of how this works out best, mixing BLACK SABBATH riffs with AFTER FOREVER melodies, while adding some Death growls. Without a doubt a high quality CD and not another typical female Gothic release, because DRACONIAN is heavier, more aggressive and definitely aiming for a more male Metal sound (like THEATRE OF TRAGEDY also has been doing the past few years, although AFTER FOREVER fans can also easily grab a copy.
(Points: 8.0 out of 10)
AYIN ALEPH 'AYIN ALEPH' (INVENCIS RECORDS)
I do not know what this is and after listening to it, I am wondering if anyone would actually be interested in hearing it, because the CD of French (?) female singer AYIN ALEPH sounds like from another planet, very weird and wicked, trying to be a sort of KATE BUSH, yet without any structure in the music and actually after a while it becomes painful to listen to it. 19 songs too many for a CD as weak as this, trying to do something different in the female Gothic Metal world, but sadly failing desperately. Probably the worst release I have heard in ages, kinda like IMPERIA, KAT, SKYLARK's female singer and that female fronted Gothic Metalband with 2 releases on LION MUSIC a few years ago (bandname slipped my mind!) Still interested, then go to: http://www.myspace.com/ayinaleph
(Points: 3.0 out of 10)
DELIVERANCE 'AS ABOVE – SO BELOW' (RETROACTIVE RECODS/MUSIC BUY MAIL)
DELIVERANCE is legendary Christian Thrash Metalband formed in the 1980s and releasing a whole string of albums in the past. 'As above – so below' is their 13th CD so far and well, they never changed musically and still play Progressive Thrash Metal, starting on this new CD very heavy aggressive and Bay Area Thrash Metal orientated, but throughout the CD the band also goes more proggy like WATCHTOWER (the Prog complex parts here and there, showing they can do some great melodic stuff as well, such as on the song "As above – so below" and "Screamin"). However, TESTAMENT/DARK ANGEL/OVERKILL type of Thrash Metal is mostly their game and fans of those bands will love this new DELIVERANCE CD mostly. More info at: http://www.myspace.com/retroactiverecords1 and http://cdbaby.com/cd/deliverancemetal3
(Points: 7.8 out of 10)
MAINLINE RIDERS 'SHOT IN THE DARK' (RETROACTIVE RECODS/MUSIC BUY MAIL)
Typical late 80s US Hardrock'n'Roll LA style of the LA GUNS/HANOI ROCKS style, yet also very trendy at the moment too, because Texas based band MAINLINE RIDERS also reminds me of bands like AIRBOURNE, WOLFMOTHER, VAINS OF JENNA, BUCKCHERRY, DIRTY PENNY, CRASH DIET, HARDCORE SUPERSTAR and such AC/DC meets MOTLEY CRUE type of Rock'n'Roll on their debut CD 'Shot in the dark'. They are a Christian Hardrockband, but don't let that put you off, because they rock out very hard and very well on their CD, really a must-have if you like any of the mentioned bands. They are almost as good as the recently reviewed DIRTY PENNY, really American/Australian rough-in-the-house Hardrock with no compromise, just straight-ahead and sing-a-long on such great songs like "One way ticket to love", "Throw bones to the wolves" and "Pack up your blues", although there is also space for a ballad ("Here I am"). Check them out at: www.mainlineriders.com
(Points: 8.4 out of 10)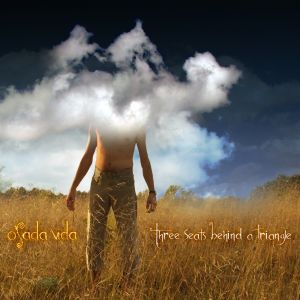 OSADA VIDA 'THREE SEATS BEHIND A TRIANGLE' (METAL MIND PRODUCTIONS)
OSADA VIDA is a Polish band formed in the late 1990s, with a debut CD titled 'Critical Moment' released in 2002, 2 years later followed by a maxi-single-CD titled 'W Drodze Na Ksiezyc' and in 2006 a same titled 2nd studio-CD. Now the band returns with a new CD titled 'Three Seats Behind A Triangle'. The band's music is like most Polish bands play at the moment, experimental Progressive Rock and it is very easy to make comparisons to RIVERSIDE here, as the new OSADA VIDA CD has a clear similar approach. This is one of those CDs, which will be praised by the Progfans out there, as this band is offering so much diversity on their new CD, very Jamming like portions can be heard, with outstanding instrumental passages, definitely a CD of a very high level. Also a CD, which needs to be heard over and over again in order to discover the incredible quality of the band. This is a progalbum that does not sound dated at all, so absolutely zero 70s prog here, but clearly something which will now and in the far future and far beyond the galaxy will sound extraordinary, exciting, refreshing, thoughtful and from start to finish sounding if it was created in another galaxy. Nevertheless, fans of RIVERSIDE, SPOCK'S BEARD, PORCUPINE TREE, OZRIC TENTACLES and such might want to check out this band and they can do so at: www.osadavida.art.pl
(Points: 8.5 out of 10)
SBB 'FOUR DECADES DVD' (METAL MIND PRODUCTIONS)
And yet another DVD of one of the most well-known Polish Progrockbands in the 1970s. In recent years RIVERSIDE beat them as most popular band, but SBB were one of the first bands in Poland to actually play what later would be known as Neo-Progressive Rock. 'Four decades' is another monster DVD, which contains 2 full-length concerts, recorded in 2006 and 2007. The 2006 footage is not as good as the superb 2007 footage, but with almost 4 hours of material, concerts and interviews, this DVD (with CD) is of course a must-have if you're a long-time fan of the band's music and I am sure a lot of PINK FLOYD, CAMEL or GENESIS fans will like SBB, so in case you never heard about them, this DVD should give you a good view on the band's current status, although of course the band as the DVD title states, is playing songs from all the 4 decades they have been active up till now. Be sure to check out their site at: http://www.sbb.pl/sbb/
(Points: 8.2 out of 10)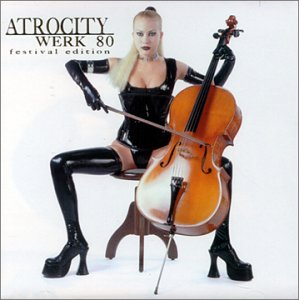 ATROCITY 'WERK 80' (NAPALM RECORDS)
German band ATROCITY has had a long history behind them, starting in the 1980s, making their debut in 1989 as a Death Metalband, but in the following 20 years the band developed a sort of own style, which is a step away from Death Metal, more Dark Gothic Metal, with Death influences. Imagine HIM doing a TYPE O NEGATIVE tribute to CHILDREN OF BODOM. Especially on their new (when including their mini-CDs, this is their 18th I believe!) album 'Werk 80', which is actually yet another 80s covers album, this is the sound they aim for and it is indeed very nice to hear dark heavy Metal versions of legendary 80s Pop Classics, namely "People Are People" (DEPECHE MODE), "Smalltown Boy" (BRONSKI BEAT), "Relax" (FRANKIE GOES TO HOLLYWOOD), "Don't You (Forget About Me)" (SIMPLE MINDS), "The Sun Always Shines on TV" (A-HA), "Hey Little Girl" (ICEHOUSE), "Fade To Grey" (VISAGE), "Such A Shame" (TALK TALK), "Keine Heimat" (IDEAL), "Here Comes The Rain Again" (EURYTHMICS), "Forever Young" (ALPHAVILLE) and "Feels Like Heaven" (FICTION FACTORY). After last year's NORTHERN KINGS, not really oiginal and I truly hope this is the last covers album of a band, because it's just no fun anymore, although ATROCITY did a good job, that's for sure! Website at: http://www.atrocity.de/
(Points: 8.0 out of 10)
(All reviews by Gabor Kleinbloesem)