HELL'N'DIESEL 'PASSION FOR POWER' (SMILODON RECORDS/SONIC RENDEZVOUS)
Here we have another Pure Rock and Roll band from Sweden. They are called HELL'N'DIESEL and are playing in the style of such acts like BABYLON BOMBS, HARDCORE SUPERSTAR, CRASH DIET… The band's debut CD 'Passion for power' (mastered by PETER IN DE BETOU, known for working with many acts such as TOMMY TYSPER, CEMETARY, ABSTRAKT ALGEBRA, HYPOCRISY, SAHARA HOTNIGHTS AMON AMARTH and countless others) has recently been released and of course they have been influenced by the likes of SKID ROW, MOTLEY CRUE and THE CULT, giving them that pure raw Rock and Roll sound which is so popular these days. However, with "Fallin'", the band also has a slower semi-ballad on their album, but mainly we get to hear raw dirty mean sleazy Rock and Roll with as highlights "Sweet sister", "Miss Cocaine" and "Ride away". We all know that this type of Rock and Roll has actually never been away, because in the 1970s it was invented, towards the end of the 80s and the early 90s the US delivered a whole bunch of such bands and the past few years Europe and Sweden in particular has brought us many new bands in this style. HELL'N'DIESEL is another act, which you can blindly buy if you love acts such as BABYLON BOMBS, HARDCORE SUPERSTAR, SHOTGUN MESSIAH, NASTY IDOLS, CRAZY LIXX… More info at: www.hellndiesel.net and http://www.myspace.com/hellndiesel
(Points: 8.3 out of 10)
LEVERAGE 'BLIND FIRE' (FRONTIERS RECORDS/ROUGH TRADE)
In 2006 we were introduced to LEVERAGE and BROTHER FIRETRIBE, 2 Finnish bands with both excellent debut albums filled with high quality Melodic Hardrock. Both bands featured the amazing sensational vocalist PEKKA HEINO (who has the same vibrato as DANNY VAUGHN) and now 2 years later both are about to release follow-up records. In the case of LEVERAGE, the band signed with FRONTIERS RECORDS, whom re-released their debut along with this new CD 'Blind fire', which is in the exact same style happily, maybe songwise even better. Especially the midtempo "Sentenced" is an incredible song, Melodic Metal Madness that combines the best of EVERGREY, MASTERPLAN, FAIR WARNING, MAGNUM and RAINBOW, with of course superb vocalwork of Pekka. 10 songs are included and without a doubt, we have a winner on our hands here. Just like the SAINT DEAMON release on FRONTIERS RECORDS in January 2008, this is another masterpiece and must-have! Other highlights are "Shadow in the rain", "King of the night", "Mister Universe" (FANTASTIC!) and "Heart of darkness". This is one those albums you just gotta have in your collection, man, 2008 starts already very well with all those new Scandinavian releases, now waiting for BROTHER FIRETRIBE's new one…
(Points: 9.2 out of 10)
BASSINVADERS 'HELLBASSBEATERS' (FRONTIERS RECORDS/ROUGH TRADE)
The BASSINVADERS is a project of 4 well-known bassists from the German Metalbands HELLOWEEN, DESTRUCTION, RAGE and SODOM. Together with a whole string of bassplayers, drummers and a few singers as guest musicians, this is the ultimate BASS project, because there is not a single guitar to be heard on the CD. This makes the release more interesting I guess and with 14 included tracks (of which cover "Eagle fly free" of HELLOWEEN is guitar less still sounding strong) enough to enjoy here for the Bass freaks, although one can also enjoy 'normal' Melodic Metal songs, such as the strong "Far too late". However, the release will not go down in music history as a classic…
(Points: 8.0 out of 10)
SILVERDOLLAR 'EVIL NEVER SLEEPS' (SHARK RECORDS)
The Swedish band SILVERDOLLAR was originally formed as a Swedish Metal Coverband, however after 300 gigs nationwide in Sweden over a 6 year period and a tribute CD 'Covers From Hell' in 2002, the band started working on their own material, with as result the first CD with own material. Album is called 'Evil never sleeps' and it has been released on the legendary label SHARK RECORDS. Musically we get to hear high quality Melodic Metal in typical Swedish style, reminding of bands like NOSTRADAMEUS, DIONYSUS, EDGUY, HAMMERFALL, DESTYNATION, BLOODBOUND, etc. etc. 10 songs are included and tracks like "Neurothic eyes", "Leave it all behind" and "Hollow" are definitely a must to hear for fans of mentioned bands. The band combines the classic 80s guitar melodies with strong choruses and high-pitched vocalwork. They do it very well and their CD is definitely a highly recommended piece! More info at: www.silverdollar.se
(Points: 8.4 out of 10)
SARATOGA 'VII' (AVISPA MUSIC)
The Spanish band SARATOGA was founded back in 1992, started releasing albums from 1995 and during the following 12 years they released quite a string of albums, with their latest being their 7th CD titled 'VII". Musically they did not change much during those years, because from the start until now it has been Melodic Metal with Spanish lyrics and also this new CD is following that path. 12 tracks are included and the digipack CD comes along with a DVD as bonus, which features videos, a documentary and 3 extra songs not to be found on the CD. Anyway, the new album is like their earlier albums a must-have if you're a fan of the band. Maybe it's not the best Spanish sung Melodic Metal album ever, but nevertheless it still is a very good high quality album with such great songs like "El vuelo del halcon", "Gran Mago" and "Semillas de odio". Better check out SARATOGA's websites at: http://www.saratoga.es and http://www.myspace.com/saratogaoficial
(Points: 8.1 out of 10)
DAVID MADER '90 DAYS OF RAIN' (INDEPENDENT)
Singer/songwriter DAVID MADER was born in Montreal, Quebec, Canada in 1978, but grew up in Denmark as well, although also lives in New York. Anyway, he recorded a CD titled '90 days of rain', which musically contains a mix of Westcoast, AOR and Pop, very much reminding of the classic days of the early 80s US major label style of acts like CHICAGO, TOTO, DAVID ROBERTS, JOHN O'BANION… This style of course is not really trendy at the moment, but with us that is no problem at all. 9 songs are included and especially opener "Stand as one" is a very strong uptempo AOR/Poprocker in classic 1982 style, reminding me of JACK WAGNER and TIM FEEHAN. The rest of the material is calmer and poppier, but nevertheless really nice smooth Westcoast-AOR of the 80s TOTO kind. It's good to see someone making this music again and DAVID MADER is a very talented musician who wrote, sang and composed everything by himself on his debut CD, besides playing the keyboards. Check it out for yourself at: www.davidmader.com
(Points: 8.3 out of 10)
FRIAR RUSH 'ALAUDA SONARE SUAVIS' (INDEPENDENT)
Formed in 2003, the Australian band FRIAR RUSH made it's name in the Sydney area pretty quickly. In 2006 the debut CD 'Alauda sonare suavis' was released and I must say it sounds very impressive. Although labeled as a Progressive/Power Metal band, they clearly are more Melodic Hardrock orientated here and there. Of course things start very Metalish, sort of MAIDEN/DUNGEONish Melodic Metal with opener "Abduction" and later on the CD "Hold on", pretty good songs really, but the band is at their best during the more Melodic Hardrockish tunes, such as "Alauda sonare suavis", "Loki" and "Eve", all featuring very strong melodies a la Q5, FIFTH ANGEL... The band has a very good lead singer Justin Brockbank and I must say that it was a pleasure to listen to their CD. A highly recommended Melodic Hardrock/Metal album and I am already looking forward to their upcoming follow-up, to be released next year. More info at: www.friar-rush.com and e-mail at: management@friar-rush.com
(Points: 8.3 out of 10)

THE STREET 'THE DIVINE DEBAUCHERY' (ARTISTWORXX)
In the past we reviewed a couple of demos from the band THE STREET, an original five piece rock band from Salt Lake City, Utah. Musically they were mixing the best of the 80s melodies with today's heavy groovy guitar riffs. Now they have a full-length CD out, which looks very good visually (artwork) and also musically (big sound, some great songs). Despite some modern touches, the CD is actually pretty much early 90s American Melodic Heavy Rock orientated in the SKID ROW, FIREHOUSE style, with as highlights uptempo rockers like "Devils dilemma", "Light of day" and the very catchy midtempo HAREM SCAREM circa 'Mood swings' midtempo sounding melodic rockers "Bitter" and "Walls". The sound is huge and also reminds one of EVERY MOTHER'S NIGHMARE, SLIK TOXIK and such and even TALISMAN ("Shovel"). Like said before there are also some more modern sounds, such as in opener "Greetings from the Ghetto", "Head or be dead and "Step it up", which are the(3 weaker songs, but the band is happily mostly focused on mixing the heavy groovy guitar riffs of today's sound with catchy 80s melodies, ending up sounding like TEER/TALON and HAREM SCAREM. The band also isn't shy from making some ballad orientated material, such as "One man battle" (a classic 80s sounding Melodic Power AOR ballad a la SLYBOYZ/FIREHOUSE, a very strong song) and "A voluntary loss of innocence" (a semi-ballad a la FIREHOUSE). Definitely something worth checking out for fans of big late 80s American orientated Mainstream Hardrock (especially the vocals/choruses) with a touch of today's modern approach in the guitar department. Check out all about THE STREET at: http://www.myspace.com/thestreet and http://www.thestreetmusic.com and e-mail them at: band@thestreetmusic.com and thestreetmusic@comcast.net
(Points: 8.4 out of 10)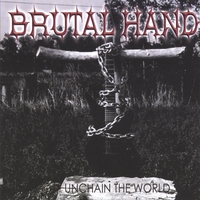 BRUTAL HAND 'UNCHAIN THE WORLD' (BRUTAL HAND MUSIC)
In 2004 we reviewed the first CD of this Denver, Colorado, USA based band and I remember it was a very good release. Now, a new CD has been released, although the CD says it was released in 2006, so somehow it took a bit longer to arrive on our desk, but here it is anyway. The 2nd CD of BRUTAL HAND sounds quite huge actually, nailing the perfect Progressive Metal sound that mixes the best of QUEENSRYCHE, NEVERMORE and SAVATAGE. I am not sure if the band had keyboards before, but on this CD they take a prominent role, just to give it a slightly more accessible approach, without losing it's goal, namely pure ProgMetal. Especially fans of SAVATAGE are absolutely gonna love the material on this CD. Songs like "Voices", "Heart of stone" and "Unchain the world" are a few examples of how well a mixture between mentioned bands can sound. Without a doubt, a must-have if you like the mentioned acts. More info at: www.myspace.com/brutalhand
(Points: 8.3 out of 10)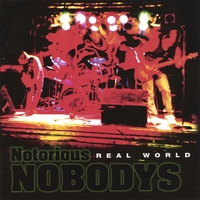 NOTORIOUS NOBODYS 'REAL WORLD' (RUST RING RECORDS)
Also in 2008 we keep on accepting CDs for review, even when it is a CD released some time ago. In this case, the CD of the Oregon, USA based band NOTORIOUS NOBODYS was released 10 years ago. The band is now online and offers their CD for purchase. Musically typical American Rock, a bit going back to the Classic Rock sounds of 38 SPECIAL, STRANGER and HEAD EAST, kinda Midwestern US 70s based Rock and Roll. 12 songs are included and with a rather average start, "Beaver Marsh" and "Doctor in the house" both featuring trumpets as well, the band really gets rockin' on songs like "Foolin' around", "Fools game", "Hold on", "Lawbreaker" and "Real world". However, one of the finest tracks is the Classic Rock/AOR sounding closing track "White wall", with it's terrific Classic 80s US Melodic Hardrock guitar riffs a la RAINBOW, WHITESNAKE, THIN LIZZY… 10 years later and we are looking at their CD, which seems to sound timeless and is a real recommended piece to Classic Rockfans! More info at: www.cdbaby.com/notoriousnobodys
(Points: 8.0 out of 10)
STAND ALONE 'BESIDE MYSELF' (NU ENTERTAINMENT)
STAND ALONE are the typical American Rockband, playing typical modern day but melodic groovy American Nu-Metal, very close to DISTURBED. The band sent me a huge presskit, which does not happen too often anymore unfortunately, so that is a big + and their CD sounds quite impressive, although not really original. 10 songs are included and most of the songs are in the same midtempo style, with some strong melodies here and there. "Last time", "Believe" and "So alone" are a few examples of songs that will appeal to fans of DISTURBED, typical American Nu-Metal of the 2000s, so getting more melodic and happily, no screaming, so nothing like KORN/SLIPKNOT, but much better and melodic like the newer bands currently coming out of the States. Check out this band at: www.standalonemusic.net
(Points: 8.0 out of 10)
PROMISES 'IN THE PHARMACY' (METAL BREATH RECORDS)
Melodic Metal from Czech Republic. PROMISES is a band formed in 1994 and they have already released a few demos, a CD in 2000 and now a new CD has been released titled 'In the pharmacy'. The Melodic Metal is a bit reminding of AXXIS/EDGUY, yet a little rougher and heavier and of course not of that high level. However, it still is quite a nice band to check out and their CD is a nice addition for the Melodic Metalfans out there. Although Doom Metal influences are mentioned in the band's bio, the band is more about uptempo Melodic Metal and I think you can check it out for yourself at: www.promises.cz and e-mail at: promises@email.cz
(Points: 8.0 out of 10)
SOLID STATE 'DEEP SIDE OF THE TUBE' (BRENNUS RECORDS)
Founded in The late 90s, the French band SOLID STATE have released a CD, which musically sounds like the early 90s US style, very much like EXTREME, ROXY BLUE, ROXANNE, EVERY MOTHER'S NIGHTMARE… 'Deep side of the tube' is their first album. The singer is not sounding that strong, but this is made up with strong harmonyvocals during the choruses. The funky groovy Melodic Hardrock sounds good for what it is, but I am mostly impressed by the more melodic rock sounding songs a la DANGER DANGER, such as "Living in space" and "Can you feel". Not a sensational release, but worth checking out for the fans of very early 90s American orientated Hardrock. Available through: http://www.brennus-music.com and www.solidstategang.com and e-mail at: disambo@solidstategang.com
(Points: 8.0 out of 10)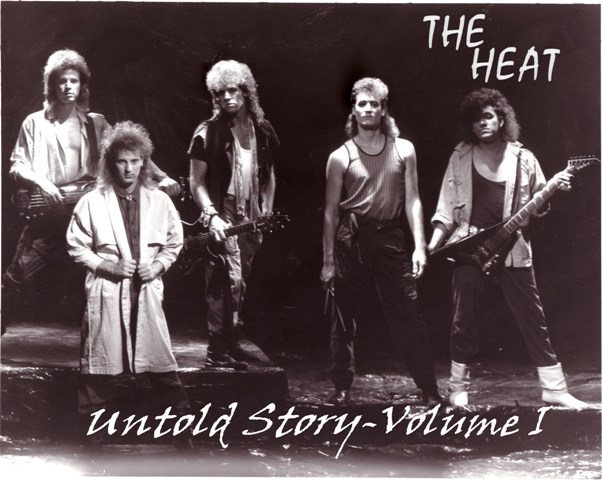 THE HEAT 'VARIOUS ALBUMS' (TONE GROUP)
The band THE HEAT has a long history behind them, which more or less started in the 1970s and lasted until now, although the bandname THE HEAT was only used in the glorious 1980s. I discovered them thanks to a very good friend of mine, DELBERT CLEMONS. It was the late 1990s and being fed up with all the 90s rock sadness I was happy to hear something I had not heard before, namely the album 'West-end story', which featured this amazing song called "Heartaches", an amazing midtempo AOR Classic with such a classic catchy AOR chorus one will never forget as it just breathes out the best of SURVIVOR and JOURNEY together. Anyway, I did a review of the album for the CLASSIC AOR REVIEWS page some 10 years ago and then it became quiet, because I had no idea whatever happened to the band and it's members, until a few weeks ago when (thanks to Delbert again!) I stumbled on their website and discovered they had about 3 CDs worthy of material out, so after a quick contact with Anthony Pfeifer, the keyboardplayer and guitarist of the band, I am now proud to inform you about the releases.
2 CDs of THE HEAT are now available, both featuring material from their 80s period, titled 'Untold story volume 1' and 'Untold story volume 2'. Although volume 1 contains the classic "Heartaches", volume 2 is definitely most recommended to the AOR fan, because it is filled with classic material that is right up there with bands like SUGARCREEK, FORTUNE, PREVIEW, SHY, STEEL BREEZE… Just listen to songs like "Hearts like mine", "A broken heart" (amazing midtempo AOR song a la STONE SOUP, CAPTIVE HEART, WHITE SISTER, but I already knew this song from a band called SUBMYTION), "Crimes of the heart" (this is your typical classic 80s uptempo AOR like 1983 BON JOVI meeting WHITE SISTER's 2nd record), "Just like the rain", and the SHY cover "When the love is over" (I was extremely surprised to hear this song, so there's a connection with the 80s UK/European AOR market) and you're hooked if you call yourself an 80s AOR fan!
From volume 1 the highlights are besides that classic "Heartaches", the songs "You stand strong", "All the way", "Right before my eyes" (songs like these are screaming for a label release here in Europe, because in the past 10 years similar obscure acts such as RESTLESS, STONE SOUP, CAPTIVE HEART and such received the same treatment) and the BEAU COUPish AOR ballad "My love is true". Both CDs should be yours if you're an AOR fan. There's some more, because there is this nice compilation titled '25 years of T and A – the Millenium Collection', which contains not only the 80s THE HEAT material, but also stuff from other bands/projects Anthony Geiger and also his brother Tim were involved with, such as ANTHONY AND THE ANIMALS, BLUBIRD and JIMMY DEE. However, the THE HEAT songs featured here are of course the most interesting, with even a couple not available on the 2 'Untold story' CDs, such as the lovely AOR ballad "Lovin' me tonite' and the rocker "Rocker" (!). Also the BLUBIRD material is quite nice, as "Just too young" and "Janie" are both strong typical 1983ish US AOR/Radiorockers a la PREVIEW, 707, BOYFRIEND, BRIAR, first SILVER CONDOR, STEEL BREEZE, AIRRACE…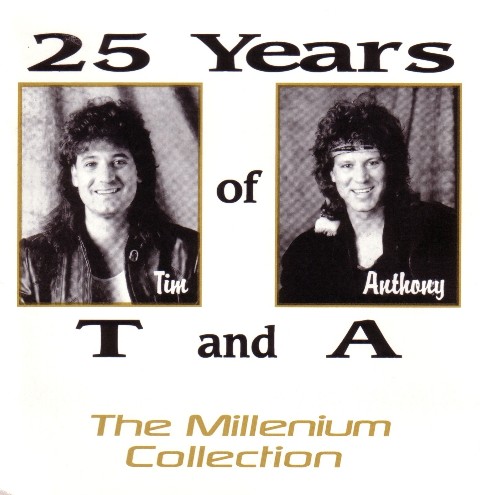 So here we are in 2008 looking at a nice collection of material these musicians gathered onto CD, with of course the THE HEAT CDs as highly recommended records to fans of 80s AOR a la SHY, FORTUNE, SURVIVOR, JOURNEY, THE INNOCENT (remember 'Living in the streets'), etc. etc.… This is the kind of stuff that keeps me motivated to continue writing, because in the 80s so many sensational AOR was created and most of it has not been printed onto CD, so discovering an old band on the 'net making their music available is something I would personally love to write about each day and THE HEAT is definitely one of them that every dedicated AOR fan should know about, so better check it out asap! It's hard to give a good rating, because some of the songs simply go up to a 10 out of 10, while some of the others (mainly on the T AND A collection CD are just OK with a 7 out of 10. However, considering the THE HEAT material, I went up to a 8.8 out of 10, as this seems fair and indicates those 2 THE HEAT albums are simply a must-have if you want to hear Classic 80s AOR at it's best! More info at: www.tonegroup.com
(Points: 8.8 out of 10)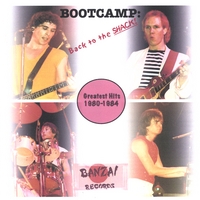 BOOTCAMP 'BACK TO THE SHACK' (INDEPENDENT)
It seems like these past few years we have seen many lesser-known AOR bands from the 80s making a sort of return, playing reunion concerts and releasing their material on CD(R), all thanks to the glorious internet and sites likes cdbaby and myspace. BOOTCAMP are another act, which released a few EP's in the 1980s and had their fifteen minutes of fame. The band was based in Baltimore/USA and had their shot at fame on MTV's first day on the air, because 2 of their videos were shown on that important day for music in The States back in the early 1980s. Despite the band released 2 EPs and several singles, there has never been a full length Bootcamp album. However, now the band has released their first full-length album titled 'Back to the Shack - Greatest Hits 1980-1984'. The CD features 10 of BOOTCAMP's most popular songs, including "I'm a Victim", "Fire in the Hole", "A Woman's Touch" a brand new remix of "Three Ring Circus". Funny thing is that there AOR Classic track for which I will always remember BOOTCAMP for, the song "Let it go", it's missing here and that is the only pity, because without a doubt, we have here a CD filled with classic 80s North American (maybe more Canadian actually) type of AOR/Poprock in the style of RUNNERS ('Hitting the wall'), HAYWIRE, AGENT, CHARLIE, CHAMPION, BOULEVARD, THE ARROWS, BYSTANDER, HARLEQUIN, GLASS TIGER, 1927... Highlights are the AOR rockers "Hold On to the Night" (classic 80s AOR Rock), "Fire in the Hole" (classic AOR keyboardwork), "Three Ring Circus (2007 remix)" and "A Woman's Touch" (AGENT meets CHAMPION 'Halfway to heaven'). E-mail the band at: bootcampcd@aol.com and more info at: http://cdbaby.com/bootcamp Must for the 80s AOR freaks among us!
(Points: 8.2 out of 10)

THE 69 EYES 'DEVILS/ANGELS' (EMI MUSIC FINLAND)
Formed in 1990, the Finnish band THE 69 EYES started a long way to superstardom during the 1990s, which with the last 2 releases 'Devils' and 'Angels' exploded outside Finland. The band's mixture of Gothic, Glam, Sleaze and Metal paid off with those 2 releases, making them true Rockstars in most of Europe. Now both albums have been released as a 2-CD set on EMI MUSIC FINLAND. The discs come along with a DVD that contains videos and a live performance of the band at the famous Whiskey a Go Go in 2006. All together packed in a deluxe edition. This DVD makes it a must-have of course for the fans of the band, but in case you missed their past work, this is the right time to step into the world that's called THE 69 EYES, a band with an own style, combining elements of bands like THE MISSION, THE CULT (A lot!), LA GUNS, WASP, ZODIAC MINDWARP, DAVID BOWIE, HIM and THE CURE into an exciting Goth Sleazy Hardrock sound that still sounds quite catchy actually, with great tunes, such as "Never say die", "Wings and hearts", "Los Angeles", "Shadow of your love", "Dusk 'til dawn" (bonustrack) and "Lost boys" (based on the classic 80s Horror Movie, they shot an excellent video of this song, song sounds a lot like BILLY IDOL!), all uptempo rockers, because that is what this band does best. If you like one song of them, you will love them all, because they are very similar in approach, with very low vocals (a la DAVID BOWIE) and mostly uptempo almost Melodic Heavy Rock kinda catchiness (a song like "Frankenhooker" perfectly demonstrates that sound, because this is like HIM doing an 80s ALICE COOPER cover!). The DVD contains 4 great videos, a documentary and a very good live performance of the band, all together a very nice addition and without a doubt, this deluxe edition is something worth checking out in case you never heard these guys. Check out their site at: www.69eyes.com
(Points: 8.4 out of 10)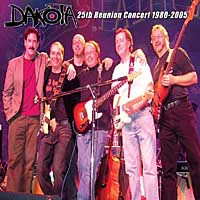 DAKOTA 'RIDES AGAIN 1980-2005/25TH REUNION CONCERT 1980-2005' (ITS ABOUT MUSIC)
Every year in Holland when we are heading towards Christmas almost every radiostation makes up their all-time songs chart and most of them contain a certain song called "Give up your guns" by THE BUOYS. For me this song is an absolute classic that always makes me think of the long trips we (my brother and parents) made during my youth (the 80s) when it was that time of year, the Eastern Holiday season. Hours and hours of sitting in the back of the car while listening to the only top 100 songs of all times, which Radio Veronica back then did around March/April (it was on Good Friday every year). We were always waiting for that particular song to be played and well 20 years on, it still makes me think of that time. The funny thing is that the song became twice a hit in The Netherlands, in the early and late 70s, while the band's other song "Timothy" was a much bigger hit in their Home Country of the USA. Anyway, THE BUOYS marked the starting point in the late 60s for a collaboration between 2 musicians (both guitarist/vocalist), who later formed DAKOTA and released an instant AOR Classic in the year 1984 that forever will be their big moment in making the ultimate AOR sound, me ranking personally this particular album 'Runaway' next to LE ROUX and FRANKE AND THE KNOCKOUTS. Anyway, in 2005 for the first time in 18 years both these musicians reunited as DAKOTA again and did an amazing performance, which was done again for DVD recording later that year and here we are looking at the DVD. Actually it's 2 DVDs, because there is also a DVD available with all kinds of video footage from the band, it's members and music friends. All together these 2 DVDs are a great package of DAKOTA history, now and then. We interviewed the band twice in our own history of Strutter'zine, 10 years ago and in 2005 and I can tell you rightaway these guys sound better than ever on this DVD. Although it's all done small and not at all reflecting the big DVD sound and footage qualities of the major label releases, I personally enjoyed this DVD release more than most of the major label release… why… because this band sounds so incredible live, it truly makes you begging to see them ever live yourself. Everything sounds perfect and it is a God blessing to see long-time member BILL KELLY returning to the band and singing those glorious harmonies with JERRY HLUDZIK again. Even more amazing is the fact that Billy still has got that excellent RIK EMMETT/KEVIN CHALFANT type of voice as well as playing the guitar so excellent, can't believe this guy has not been doing any music recordings since 1984! Oh well, at least we can see him live on this DVD, performing all those DAKOTA classics and of course the 2 THE BUOYS tunes. Highlights in the show are the classics "Run away", "When the rebel comes home", "Don't stop believin", "Settle down", "Brothers in arms" and "If it takes all night" as well as the acoustic set, in which the 2 THE BUOYS classics are played. DAKOTA sounded and still sounds like the ultimate cross between BLUE OYSTER CULT, TOTO and THE EAGLES, with a classic 70s Classic Rock twin-guitarsound, pop melodies and hooks and harmonyvocals in the best Westcoast tradition. Anyone thinking PRIDE OF LIONS were original should have a look here at the masters of 2-part lead and harmonyvocal driven AOR, because DAKOTA were there long before them! Every AOR fan should check out this DVD '25th reunion concert' release and also be sure to check out the other DVD release 'Rides again' release to see some great footage of the past (the 1987 farewell concert footage being the most interesting here). All available at: http://www.itsaboutmusic.com/dakota.html
(Points: 8.8 out of 10)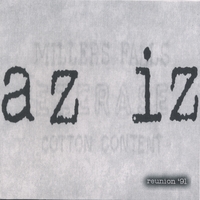 AZ IZ 'REUNION '91' (INDEPENDENT)
Formed way back in 1981, this Washington based band worked it's way through the 1980s with several demos and some success in their local area. It took them until 1991 before they would actually release a CD, but by that time it was all over. However in 2006 the disc was re-released through CDBABY.COM. Musically speaking pure 80s/early 90 groovy US Hardrock a la SKID ROW, EVERY MOTHER'S NIGHTMARE and such, with a touch of classic DOKKEN/FIREHOUSE melodic rock here and there. The band is at their best during "Sideline" and "Say if for me/Talk dirty" (best song by far, very strong classic kinda 80s melodic hardrock a la SCORPIONS, DOKKEN, STRYPER) and the FIREHOUSE/MELIDIAN ballad "Here for me". Be sure to check out this band if you're an 80s Hair Metalhead! More info at: www.cdbaby.com/cd/azizmusic
(Points: 8.1 out of 10)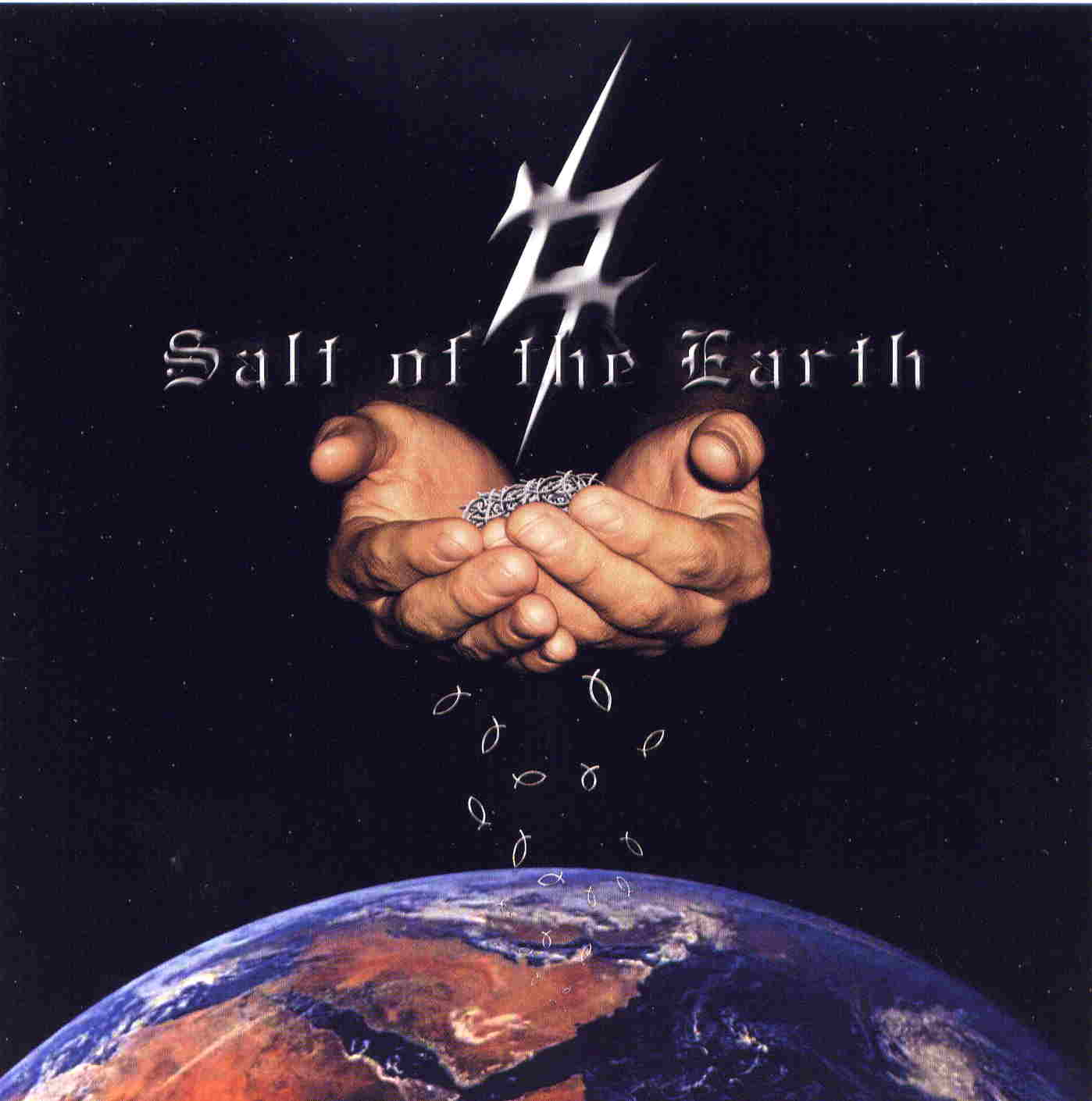 LETTER X 'SALT OF THE EARTH' (LIFELINE AUDIO PRODUCTIONS)
Incredible independent CD here from an Arizona/USA based band. LETTER 7 are a Christian band with a pure 80s type of sound that perfectly resemblances how well the 80s Melodic Hardrock sounded 20 years ago. Imagine a mix between MASS, STRYPER, DOKKEN, FIFTH ANGEL and SCORPIONS, with some FIREHOUSE and TRIXTER melodies added. The band's CD sounds very sensational, with uptempo pieces ("Salt of the earth"), midtempo ("Fear no evil"), 80s Classic Metal ("Stand on the rock" a la RAGE OF ANGELS) and wonderful ballads, of which "First love" is a truly amazing 80s Melodic Power Rockballad a la FIREHOUSE/SLYBOYZ, with huge harmonies and an incredible chorus. You will be a fool if you don't check out this excellent Melodic Hardrockalbum, must have and also here and there reminding of EDEN'S CURSE/EVIDENCE ONE. More info at: www.letter7rocks.com/
(Points: 8.4 out of 10)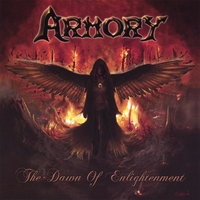 ARMORY 'THE DAWN OF ENLIGHTENMENT' (INDEPENDENT)
ARMORY is a superb band from a small town in the US State of Massachucetts. Formed in 2001, the band just finished their debut CD 'The dawn of enlightenment'. Not actually new, because they released it in 2004, yet recently re-recorded it, with the IRON MAIDEN cover "Flight of Icarus" as additional bonustrack. Anyway, the CD is truly amazing, containing superb pure European Melodic Power Metal a la EDGUY, old AVANTASIA, HELLOWEEN, THEOCRACY, etc. From out of nowhere we are pleased with this awesome band, which you should check out asap if you're into any of the mentioned bands. Songs like "Faith in steel", "Heart of dreams" (classic stuff), "The eyes of time" and "The dawn of enlightenment" (EPIC piece of 14 minutes) are a few examples of their fantastic Melodic Metal record, which should be in your hands if you're a fan of EDGUY, AVANTASIA, HELLOWEEN, AXXIS and such. More info at: www.faithinsteel.com and www.myspace.com/armorymetal
(Points: 8.3 out of 10)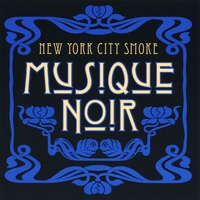 NEW YORK CITY SMOKE 'MUSIQUE NOIR' (ELECTRIC HOWIELAND RECORDINGS)
New York city band with a pure British Rocksound, reminding of acts like KAISER CHIEFS, ARCTIC MONKEYS, PANIC AT THE DISCO, JET, FRANZ FERDINAND… They are doing it so well you would actually think they are the latest big thing from the UK. The band's CD 'Musique noir' is an independent release, but sounds like a major label release. 14 songs are included and if you like the typical retro rock sound of the British bands from nowadays you will surely love tunes, such as "Stay", "Heaven", "Give me an issue" and "Secret machines". The band is mixing Classic Rock riffs with strong melodies, with a typical modern approach, radio-ready if you ask me, especially European radio love this kind of stuff. Be sure to check out these guys at: www.nycsmoke.com and www.myspace.com/nycsmoke because they could well become the next big hype!
(Points: 8.1 out of 10)
THE LIMIT 'REINVENTING THE SUN' (INDEPENDENT)
The new CD of the American band THE LIMIT has been mastered by none-other than TY TABOR of KING'S X, so the band definitely has had some huge names behind them this time. The particular album 'Reinventing the sun' is a very nice Melodic Hardrockalbum, a little bit sounding like the good old days, very Classic Rockish with a dash of 80s Melodic Hardrock and an updated approach, kinda reminding me of KICK meets THUNDER meets CONEY HATCH here and there. The absolute highlight is closing track "Hard to say goodbye", a very strong catchy song a la TEN. All in all, the band has somehow a sort of Canadian MHR meets UK Classic Hardrocksound, better check it out for yourself at: www.myspace.com/thelimit and www.TheLimitMusic.com and e-mail at: mcpromotion@gmail.com
(Points: 8.0 out of 10)
BRAINSTORM 'DOWNBURST' (METAL BLADE RECORDS)
I somehow lost the count and that is not really strange, because the German band BRAINSTORM has been releasing a lot of albums the past few years. 'Downburst' is the title of their new album, to be released in early 2008. The album follows of course the style of the previous records, which is a mix of typical German Power Metal and Melodic Hard/Heavy Rock. Must add here that the band has created an own sound through the years, which can clearly be heard on the new album 'Downburst'. The CD contains 10 songs, with as highlights besides the single "Fire walk with me", the fantastic songs "Surrounding walls" and "End in sorrow", both showing BRAINSTORM at their very best. The fans of the band are gonna love this new one for sure and the rest, well if you want to hear high quality Melodic Metal you are safe when getting a copy of the new BRAINSTORM!
(Points: 8.4 out of 10)
PROJECT CREATION 'DAWN ON PYTHER' (PROGROCK RECORDS)
'Floating world' was the first album of PROJECT CREATION, a Portuguese project formed around HUGO FLORES, a very talented multi-instrumentalist. Together with male and female singers he has his PROJECT CREATION going on and 'Dawn on pyther' is the 2nd CD. Musically actually very diverse, as we can hear elements of Gothic Metal, Progressive Metal, 70s Symphonic Rock and several other Rock/Metal styles. At times reminding of the AYREON, STREAM OF PASSION and STAR ONE projects of ARJEN LUCASSEN, as well as ERIK NORLANDER/ROCKET SCIENTISTS, although when calmer it even reminds one of THE GATHERING.. Overall this is a very diverse music project, which leaves enough space for Hugo's creative abilities, especially since he is the main man of PROJECT CREATION, besides composing, also playing vocals, bass, guitar, sitar and synthesizers. Basically, this is a CD to own if you like prog creativeness in the sense of mentioned acts. More info at: www.sonicpulsar.com
(Points: 8.3 out of 10)

A CHINESE FIREDRILL 'CIRCLES' (PROGROCK RECORDS)
Multi-instrumentalist JOEY VERA has been involved in the music business since 1981, playing in bands like ARMORED SAINT, ANTHRAX, SEVEN WITCHES, FATES WARNING and many more. He now has his own solo-project titled A CHINESE FIREDRILL, which musically is a trip through experimental heavy 70s orientated Progressive Rock with modern approach, with a Classic Rock kinda groovy guitar approach, sort of mixing KING'S X, RUSH, JIMI HENDRIX and PORCUPINE TREE. Except for the drums (Greg Studgio) Joey did everything himself on the CD, including singing and remarkably he does it very well. The CD also reminds me a bit of RITCHIE KOTZEN's MOTHER REUNION. Better check it out asap if you're into KING'S X, MOTHER REUNION, BLUE MURDER and such…
(Points: 8.0 out of 10)
JANINE STANGE 'PAY ATTENTION' (INDEPENDENT)
When watching the pictures on the CD booklet and listening to the voice of JANINE STANGE you will surely pay attention, because this beautiful New York singer/songwriter is a very talented woman. We reviewed her previous CD 'One way' many years ago (late 90s) in a time when internet was starting to rise and mp3s was about to become a music format to discover new music. Anyway, fast forward to 2007 and we find JANINE STANGE releasing a new quality record titled 'Pay attention'. She still has that great voice, although the music has become poppier, less rocking and more or less a lot of R&B influence are shining through here and there ("Whatever it takes", "Made to be" and "Yesterday"). Janine sounds very good of course and could definitely become the next big artist in the USA, although I had secretly hoped for a more Rock/AOR based album like her debut. However, the R&B based material still has some nice groovy guitarwork sometimes and the songs "Fall higher" and "Broken heart" are quite good Rocksongs and closing track "As one" is a very nice ballad (in a CELINE DION style), but still it is clear that TIM MINER had a huge impact on the new JANINE STANGE. He did not only produce the CD, but also co-wrote all the songs and played most of the instruments. Tim might not be familiar in the AOR/Rockworld, but in the R&B world he is a legend, working with every single act in this genre the past 20 years, so be aware that the new JANINE STANGE is not a rockalbum, but a more R&B based record, which nevertheless shows Janine is a great singer. Check it out for yourself at: www.janinestange.com
(Points: 8.0 out of 10)
ROCK IGNITION 'I CAN'T RESIST' (INDEPENDENT)
Here we have a very sensational band from Germany. They are called ROCK IGNITION and released a wonderful mini-CD titled 'I can't resist', which also has quite a huge sound. The band has a very strong female singer called HEATHER SHOCKLEY and the tough Melodic Hardrock of ROCK IGNITION does remind one of bands like (for the insiders among us!) NEXX, DEVAY, TC KROSS, ROUGH, RELAY, LAOS and better known acts like LITA FORD (her early albums), HARLOW, CHRISSY STEELE, HEADPINS and the 80s Metal Queen LEE AARON… 5 songs (written by the singer and the bassist Jurgen Steinmetz) are included and most of them are the big ballsy Melodic Hardrocksongs one would expect from such a band, with as highlights "Your truth" and "Caught in the past". However, the semi-ballad "Too tough to take" is also a really wonderful tune to check out, especially since it features a very catchy chorus. The CD also features guest appearances from guitarists Dennis Hormes (ex- TM STEVENS), Dirk Bohmer (ex-JADED HEART) and BAS MAAS (AFTER FOREVER) and last but certainly not least, the reason the CD has such a huge sound, it has been produced by DENNIS WARD (PINK CREAM 69). All together, this mini-CD shows that ROCK IGNITION is able to rock the good way and hopefully in the future we will see a full-length CD of this excellent band. More info at: www.rockignition.com and www.myspace.com/rockignition and e-mail them at: contact@rockignition.com
(Points: 8.5 out of 10)
BANG CAMERO 'BANG CAMERO' (BLACK SWORD RECORDS)
Here we have a very extraordinary and rather weird band, because in the music history there is not a single band which had 17 male lead singers. BANG CAMERO does have 17 male lead singers, besides a drummer, bassist and 3 guitarists. So, they sound massive and their same titled debut CD does indeed have it's charm and while listening to the CD it sounds like a mix between classic 80s Hardrock riffs a la JOSHUA/VAN HALEN/STRYPER and DEF LEPPARD harmonyvocals (the 17 singers all sing together each verse and chorus, which for some people might get a little annoying after a while). Very 80s and especially instrumental it sounds quite amazing. Call it Pop Metal, call it Classic Rock, whatever you call it, this is how Rock used to sound in America. With all those harmonyvocals it sounds quite melodic and like said before, very DEF LEPPARDish. Lyrically it is as 80s as you can get really, but with some goofy lyrics, such as "You know I like my band" and "Rock rebellion", however who cares because it sounds very good actually, this is Melodic Hardrock sounding more bombastic than ever, due to massive vocals and a huge guitarsound. A big surprise and definitely a good one, so better check out this band at: www.bangcamaro.com
(Points: 8.5 out of 10)
HIT THE GROUND RUNNIN' 'HGR' (INDEPENDENT)
This is a band with a history going back to the late 80s when they released their debut LP, which nowadays is worth thousands of bucks (me being lucky to actually own a copy of the LP, still sealed!). Then it became quiet, but the AUTOGRAPH/DIVING FOR PEARLS sounding band returned when we (Strutter'zine) got on the internet at the end of the 90s, released an awesome AOR/Melodic Rockalbum titled 'Control yourself' and some single CDs the following years, but this 'HGR' is their real new album. Some changed here, because the 80s type of AOR/Melodic Rock approach has been traded for a more modest rock approach, kinda like BRYAN ADAMS and BON JOVI have been doing. That doesn't mean the band is completely drifting away from that sound, because with songs like "Laugh" (classic 80s AOR/Melodic Rock) and "Lost" (80s Power Ballad) they deliver as it is meant to be, but with 14 cuts in total it's not all AOR and Melodic Rock. OK, call it modern melodic rock, but it's clear the keys are vanished and the guitars are somewhat stripped and tuned down. So it is slightly different than before, but ok, if you like BRYAN ADAMS/BON JOVI's latest records you will definitely like this new HIT THE GROUND RUNNIN', however I do prefer more their earlier albums, which were more going into the classic 80s AOR/Melodic Rock style. More info at: www.hitthegroundrunnin.com
(Points: 8.0 out of 10)
ELEGANTLY WASTED 'DESOLATION ROW' (FLACO MUSIC)
'Desolation Row' is the 2nd album of the Los Angeles based band ELEGANTLY WASTED, a band which has built up quite a reputation since their formation in 2002. Their debut 'Greetings from a strange place' was produced by HOWARD KARP (PAPA ROACH, JIMMY EAT WORLD), who also worked with the band on the new record. Musically ELEGANTLY WASTED is all about pure Rock and Roll, a little bit Classic Rock here, a little bit Bluesy Rock there and you have yourself a combination of GREAT WHITE, MOTT THE HOOPLE and THE BLACK CROWES, with some TESLA thrown in for good measure. 12 songs are included on the CD and it rocks pretty much from start to finish. With a look and sound taken straight from the 1970s, this is a band which will be loved by the fans of Classic (Hard) Rock. Songs like "Hollywood", "Burn right through", "When the time is right" and "Everytime I run" are a few examples of how the band sounds at their best and mixing up aforementioned bands' sounds. Check it out for yourself at: http://www.elegantlywasted.net and www.myspace.com/elegantlywasted and e-mail at: elegantlywastedmusic@yahoo.com
(Points: 8.3 out of 10)
ROYAL JESTER 'DEMO' (DEMO CDR)
Formed in 2007, now the Swedish band ROYAL JESTER already has a demo CDR out, which includes 6 tracks. Musically very much in typical Scandi Melodic Rock/Power Metalstyle like STRATOVARIUS, SONATA ARCTICA, HIGHLAND GLORY, TWILIGHT GUARDIANS, TWILIGHTNING… Maybe not original, ROYAL JESTER does deliver a very nice demo here, with such great tracks like "Rainbow dreams", "Jester day" and "Better than me" (ok, very much sounding like "Eagleheart" of STRATOVARIUS). The band has a good high-pitched lead singer (Tommy Johansson) and their sound (especially the twin-guitars) is very impressive, yet I think with a big production in a studio (FINNVOX) with a well-known producer, this band actually could deliver a very fine CD. For now they have a nice demo out and if you don't mind it's not original, then fans of STRATOVARIUS, SONATA and such can easily check out this band at their site at: www.myspace.com/royaljester
(Points: 8.0 out of 10)
PROTOS 'THE NOBLE PAUPER'S GRAVE' (NEW HORIZONS MUSIC)
The history of the English band PROTOS goes back more than 25 years in time, with their debut LP 'One day a new horizon' being their legendary 1982 release that has been regarded a classic in the progworld. Now in 2007 the band has released a new CD titled 'The noble pauper's grave'. Musically this is pure Neo-Prog/Symphonic Rock, yet instrumental. The band consists of keyboardplayer/drummer RORY RIDLEY-DUFF and guitarist STEVE ANSCOMBE. 12 songs are included, although basically it is one long journey with some excellent musicianship. A must for the fans of high class Prog/Sympho! Better check it out for yourself at: www.newhorizonsmusic.co.uk and e-mail at: music@roryridleyduff.com
(Points: 8.4 out of 10)
RUDE AWAKENING 'A TRIBUTE TO THIN LIZZY' (NIDUS MUSIC PRODUCTIONS)
THIN LIZZY is pretty much a real good band to cover and in the past we have seen many LIZZY coverbands, with of course the so-called reunion of the original THIN LIZZY (as far as you can speak of that, because missing were of course Phil Lynott and Gary Moore) as most interesting coverband, but maybe not the best! RUDE AWAKENING released a CD, with 13 THIN LIZZY covers and it sounds nice, instrumental pretty good, vocally not as good as classic Lynott. Here you get all the THIN LIZZY classics covered, but probably only interesting for die-hard LIZZY fans, not sure if it will make a real impact, but anyway, check it out for yourself at: www.myspace.com/rudeawakeningla
(Points: 7.9 out of 10)
VINDICTIV 'VINDICTIV' (ESCAPE MUSIC)
Swedish singer GORAN EDMAN (MALMSTEEN, KARMA, JOHN NORUM) is back in a new project. This project is called VINDICTIV and it also features members of SEVENTH WONDER and TREAT. Musically very much in typical Scandinavian style, taking the best of Neo-Classical Melodic Metal and Melodic Rock, kinda like MALMSTEEN, EUROPE, ROYAL HUNT a bit, etc. etc. Goran as usually has got that golden voice and still shows he is one of the best Swedish singers ever! It's his voice that lifts this release above most other releases and with songs like "Dreams of a demon's head" and "A second life" it sounds pretty amazing. Actually the whole CD sounds really great and just shows how good Swedish musicians are. Within 4 years delivering an album like this, well not many bands are able to do that and VINDICTIV start off 2008 with their impressive first CD that combines the best of Melodic Rock, Neo-Classical Metal and also some Progressive Metal, making this a must-have for especially the MALMSTEEN fans!
(Points: 8.6 out of 10)
LOAD POINT PULL 'DOWN IN FLAMES' (WTO RECORDS/HEAD FIRST ENTERTAINMENT)
Band from Arizona/USA, with a typical American Groovy Modern Metal sound and I am afraid it is not good at all, unless you're interested in hearing a mix between MACHINE HEAD, SEPULTURA, VELVET REVOLVER and GUNS'N'ROSES, the 4 most overrated bands in music history. LOAD POINT PULL is not interesting at all if you're looking for melodies, because they completely forget to write one decent song on their debut.
(Points: 5.6 out of 10)
PRESIDENT EVIL 'HELL IN A BOX' (AFM RECORDS/ROCK INC)
Band from Bremen, Germany delivering a standard screaming Hardcore album that is only interesting if you're a fan of bands like CRO-MAGS, THE MISFITS and such. After a few songs it starts getting pretty much the same and with so less diversity it just screams for a low rating…
(Points: 6.7 out of 10)
MADE OF HATE 'BULLET IN YOUR HEAD' (AFM RECORDS/ROCK INC)
What if you have an amazing guitarist in your band, but the singer just growls as if he was in a Black/Death-Metalband, well that is the case here, because this MADE OF HATE is a new Polish band, which is making a mix of Classic Melodic Metal and CHILDREN OF BODOM type of screams. Funny thing however is that the vocalist and guitarist are one and the same person, namely a very talented guy called MICHAL KOSTRZYNSKI. OK, his screams are not really interesting, but the guitarwork is unbelievable, reminding a lot of GUS G. (ex-DREAM EVIL, ex-MYSTIC PROPHECY, FIREWIND) and dare I say that this guy might be the best Polish guitarist ever and definitely someone to keep your eyes wide open for in the future, because this is just his first release. If it had been instrumental, it would have been the instrumental CD of the year! However the CHILDREN OF BODOM type of screams make it a bit less interesting. However, the guitarwork of this MICHAL KOSTRZYNSKI is phenomenal and perhaps he is the next Guitar Hero! More info at: www.madeofhate.net
(Points: 8.3 out of 10)
PARADOX 'ELECTRIFY' (AFM RECORDS/ROCK INC)
First making an impact in the late 80s, then a long pause during the 1990s, but now in 2008 releasing their comeback-CD 'Electrify' on AFM RECORDS, the German band PARADOX shows they are pretty much one of the best Thrash Metal bands out there at the moment. With 2 BLIND GUARDIAN members, they now sound a lot like BLIND GUARDIAN mixed with classic BAY AREA Thrash a la TESTAMENT. The new CD sounds actually very impressive and fans of these 2 bands are absolutely gonna love it, right from the start with "Second over third by force" until the very end with "Electrify", this band delivers very strong 'catchy' (yes catchy) uptempo Melodic (yes melodic) Thrash Metal (with Power Metal influences). Needs to add here that the melodic part is due to some RAGE influences during the typical sing-a-long German choruses. Also fans of ANGEL DUST might wanna grab this release and for me not being a Thrash Metal fan, I must add that this is a really good release in this genre. Definitely a must-have for the Thrash Metal fans and something METALLICA will never release again…
(Points: 8.4 out of 10)
THE UNPOSSIBLE 'THE UNPOSSIBLE' (UNPOSSIBLE RECORDS)
It has been almost 10 years since we talked a lot about a certain band called RATHSKELLER. This was a very little known band from Champaign, Illinois, USA, which I discovered in the late 1990s thanks to Delbert Clemons. We reviewed their only LP back in the late 90s and did a very long interview with the members of the band, whom only managed to release one album in 1984 titled 'Intro'. The LP had a very limited pressing, probably only 1500 copies are available of the release (I happily own a copy), but it is an instant AOR/Pomprock Classic a la LE ROUX, SUGARCREEK, SPY, TOUCH, etc. etc. Little did the band knew in 1984 a magazine in Holland would widely discuss their album and do an interview with the members 15 years later. The band did several reunions after our coverage, but still the album was never re-issued onto CD and no new material popped up, however the members went on and formed a new band called THE UNPOSSIBLE. Musically more going into a 1970s Classic Rock a la JIMI HENDRIX style, still quite nice and melodic, but groovier and absolutely nothing to do with AOR/Pomprock. Songs like "Try me", "See beyond ourselves" and "I'm ready" are quite good rocksongs, but I truly hope someday RATHSKELLER will record a new album in the style of their classic 'Intro', which is one of the rarest AOR releases ever! More info on THE UNPOSSIBLE at: http://theunpossible.tripod.com
(Points: 8.0 out of 10)
EASY ACTION 'EASY ACTION' (SONY BMG/BERTUS)
Finland introduced HANOI ROCKS to us and well, Sweden came up with EASY ACTION. However, this band was a little more Melodic Rock orientated and also presented us KEE MARCELLO, the legendary guitarist who in later years had a huge break worldwide with EUROPE. Anyway, back in 1984 EASY ACTION released their debut album, which now has been re-issued onto CD. The CD comes along with 10 bonustracks, mostly live tracks, but also some demos. Musically it started with pure THE SWEET Glamrock in the song "Rocket ride", but it became more the 80s Melodic Rock, with as highlights "Mental dance", "End of the line" and "Don't cry, don't crack". Almost 25 years later it might sound a little dated, but EASY ACTION were after all the first Swedish Rockband to be signed in the USA to a major label (Warner Music), so this is definitely a piece of music history. Good to see it being re-issued and a must-have for the fans of 80s Melodic Rock of the Scandi kind a la DAVINCI, DALTON, TREAT, VICE, etc. More info at: http://www.easyaction.se and http://www.myspace.com/glamgods
(Points: 8.3 out of 10)
HARD EIGHT 'HARD EIGHT' (VELVET JADED PUBLISHING)
I was very surprised when I put on the CD of this Los Angeles based band, because it sounded very impressive. HARD EIGHT are clearly inspired by classic 80s Melodic Hardrock, with strong similarities to SCORPIONS, DOKKEN and such, yet with an amazing female singer called GINA. Her voice gives the sound of HARD EIGHT an enormous push to a sensational level and especially during songs like "Run away", "Elizabeth" and "Dark streets" HARD EIGHT sounds like the next big thing in our Melodic Hardrockgenre. I am even more surprised this band is still unnoticed and just a so-called local band, because they sound simply amazing. This is 80s Melodic Hardrock at it's very best, just turn up the volume and rock out. Very much recommended to fans of LAOS, VIXEN, PHANTOM BLUE, DEVAY, HEAT, IF ONLY… Better check it out asap at: http://cdbaby.com/cd/hard8 and http://www.isound.com/hard_eight_ca and http://www.myspace.com/hardeight
(Points: 8.4 out of 10)
AARON PEARSON 'SAME/CLASSIC SIDE/RIDIN' THE RIVER' (INDEPENDENT)
Here we have a very talented musician from California, who happens to not only play the guitar very well, but also sings quite good. He sent me 3 of his solo-CDs and especially the same titled disc from 2004 is a very impressive record, which contains various styles, such as 80s Melodic Hardrock, 80s US Metal and some great ballads. Highlights are the ballad "Sweetness" and "Midnight warrior" (which sounds like a classic 80s Melodic Metal anthem a la FIFTH ANGEL/LEATHERWOLF), but actually the whole CD sounds very strong. The other 2 CDs are the classic instrumental acoustic guitar only CD 'Classic side' and the new CD 'Ridin' the river'. That new record goes a bit more modern, as in more Metal like something one would expect of METAL CHURCH if they would release something new, or perhaps VICIOUS RUMORS. A good album, but still I prefer his excellent same titled solo-debut CD, which definitely shows Aaron at his best! More info at: www.aaronpearson.net and http://www.myspace.com/aaronpearson
(Points: 8.3 out of 10)
WURDALAK 'DESDE EL SILENCIO' (INDEPENDENT)
WURDALAK are a band from Valencia, Spain and they have released a very impressive album. Although sung in Spanish, which I personally do not mind, this is a Melodic Metal Monster with very strong female vocals of Maria Jose Romero. The sound is huge and their CD definitely belongs to the better Spanish sung albums of the past few years. The band is heavier than NEXX for example, but there are definitely traces of Melodic Rock/AOR in their music, as well as Prog and Power Metal and even some Neo-Classical Metal, so basically mix up the sound of NEXX with AVALANCH, TIERRA SANTA and DARK MOOR, however reminding also a lot of DARNA (2 albums), another Spanish band with a female singer playing the same kinda style. Anyway, WURDALAK was formed 10 years ago and already released a CD in 2001, Now with this sensational new CD, the band will definitely reach the Spanish speaking part of the world, but I do think it also should appeal to any other fan of female fronted hardrock/metal. Check out their site at: http://www.wurdalak.es and http://www.myspace.com/wurdalakheavymetal
(Points: 8.5 out of 10)
SNOW 'SNOW' (Z RECORDS)
Although the Brazilian band SNOW sounds very cliché at first sight, they sound very impressive on their debut album, which has been released on Z RECORDS. SNOW is a band formed around MARC SNOW, who also wrote all the 10 tracks on their same titled debut CD. Opener "What comes around" is sounding like SKID ROW once sounded, huge and big sounding American Melodic Hardrock, ballsy and really sounding amazing, despite the SKID ROW comparison. Next song "Out in the streets" has some BRUCE DICKINSON type of vocalwork added and that's when I realize that SNOW has an amazing singer and looking into the CD booklet I found out the singer is called RIQ FERRIS, who sounds like a cross between BRUCE DICKINSON and SEBASTIAN BACH. Musically driving into a classic late 80s US Big Ballsy Melodic Hardrock sound that will definitely appeal to fans of SKID ROW, FIREHOUSE, DANGER DANGER, KEEL, HEAVEN'S EDGE, SOUTHGANG etc. etc. the kind of stuff US major labels put out between 1988 and 1991. Just listen to songs like "Tearin down the walls", "On fire" and "Underground kids" and you will get the picture. If only SNOW had arrived 20 years ago, their debut CD would have been a major label release in the USA, but for now it's on Z RECORDS, who did a good job in releasing this huge sounding record, which is a must-have for anyone who likes the late 80s Arena US Hardrocksound of mentioned bands. More info at: http://www.myspace.com/snowhard
(Points: 8.5 out of 10)
HELLRAZOR 'FEEL THE STING' (INDEPENDENT)
Canadian band with a true back-to-the-1980s-LA Sunset Strip-Hair Metal meets Melodic Hardrocksound that reminds one of classic DOKKEN, SLYBOYZ, STRYPER, Y&T, WASP, SCORPIONS… 9 songs are included on their debut CD and it really sounds quite excellent, especially during uptempo songs like "Too much is never enuff", "Feel the sting", "Who needs you" (classic 80s guitar riffs) and "Child gone wild", with it's twin-guitars, catchy hooks and memorable choruses, truly winners for fans of mentioned bands. No modern influences at all, because HELLRAZOR is all about having a good old time fashioned Rock and Rollsound for the people who are longing back to the classic days of STRYPER, WHITE LION, FIREHOUSE, DANGER DANGER, SLAUGHTER, etc. topping the US Charts, only this band is from Canada, Toronto to be exact and you can check them out for more info at: www.hellrazorband.com and www.myspace.com/hellrazorband
(Points: 8.2 out of 10)
(All reviews by Gabor Kleinbloesem)